ZCare is committed to making a difference in our community. ZCare provides support to our friends and neighbors in a number of ways and we couldn't do it without you. Thanks for your partnership in improving the lives of those in need.
To submit a request email ZCare@z933.com.
ZCARE - EVENTS
Event Details
Loading content...
Confirmation Needed
Loading content...
Our boy Hollywood, host of the 3rd shift show on Z93, needs your help! He and his fiance had twin boys and one of them has meningitis right now. If you're able to donate to help cover the cost of medical bills, even a few dollars would help. Hit up their GOFUNDME PAGE HERE.
Thanks and much love,
Ballzer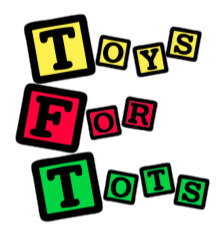 The La Crosse Jaycees are accepting applications for their Toys for Tots program through this Thursday, December 1.
To apply, provide the following information to: This email address is being protected from spambots. You need JavaScript enabled to view it.
Parent name, address, phone number
Whether or not they have the ability to play DVDs
Children ages 0-12 birthdate, name, and 3 choices of toys from the following list: baby toys, games, puzzles, books, legos/blocks, arts and crafts, science, play tools, musical, cars/trucks, sports, action figures, Nerf, barbies, dolls, hair/jewelry, kitchen

We hope this helps!
Be well, Ballzer
ROTARY LIGHTS ARE OPEN IN RIVERSIDE PARK THROUGH DECEMBER 31, 2016. 
ADMISSION IS FREE BUT PLEASE BRING CASH AND/OR NON-PERISHABLE FOOD DONATIONS
THE PARK OPENS AT 5:00 P.M. DAILY AND GATES WILL CLOSE AFTER THE LAST CAR IN LINE AT 10:00 P.M. WITH THE FOLLOWING EXCEPTIONS:

CHRISTMAS EVE - 5 TO 9:00 P.M.
CHRISTMAS DAY - 5 TO 9:00 P.M.
NEW YEAR'S EVE - 5 P.M. TO 1:00 A.M.
CLICK HERE FOR FULL SCHEDULE AND DETAILS!
An Interfaith endeavor put on by volunteers for ALL people of the Coulee Region, put on BY the community FOR the community! This is an inclusive event where everyone is invited to enjoy a traditional Thanksgiving dinner at no cost and share the day with others.
Join the community for Thanksgiving at the La Crosse Center, 10a-3p.
There will be arts, crafts, and games for children, musical entertainment,  and TV for the Thanksgiving Day Football Games.
CLICK HERE TO DONATE, VOLUNTEER, AND CHECK THE FULL SCHEDULE!
Elliot Heller is a fourth grader who is currently in remission from his battle with cancer. Viterbo's "Love Your Melon" crew hosted a football game for Elliot and his friends to play against the Viterbo Men's basketball team.

 Love your Melon began in MN with the simple idea of putting a hat on every child battling cancer in America. Their apparel is made in the USA and half of net proceeds from the sale of all Love Your Melon products are donated to Love Your Melon's nonprofit partners in the fight against pediatric cancer.
CLICK HERE to purchase a Love Your Melon Hat! Be sure to note the Viterbo Campus Crew at check out!
CLICK HERE FOR MORE INFO ON LOVE YOUR MELON DAY (10/20/16)

> >
Lancer Leos (12-18 year olds- mini Lions)  Soles 4 Souls Shoe Drive  oct 24-nov 6
Drop off your new or used shoes at one of these locations:
La Crescent-Hokah Elementary, Middle or High School
State Bank of La Crescent
Home Federal
Thorson Graphics
Heth Hardware
Merchants Bank
Quillan's
La Crescent Library
Snap Fittness

Edward Jones
Bauers
Crucifixion
Prince of Peace Church

A LITTLE INFO ABOUT IT:

Mission:

Soles4Souls

is a not for profit global social enterprise committed to fighting poverty through the collection and distribution of shoes and clothing.
Everyone deserves a good pair of shoes. Since 2006 Soles4Souls has collected and distributed 26 million pairs of shoes to those in need in 127 countries around the world and all 50 states in the U.S.

Every day children are prevented from attending school, adults are unable to work. Walking becomes unbearable. A new pair of shoes provides relief in many developing nations around the globe, in times of disaster, and helps bridge the economic gap in the United States and Canada.
Join the Coulee Region Teddy Bear Drive to raise awareness for Opsoclonus Myoclonus Syndrome,  a rare disorder that only affects 1 in 10 million. They collect teddy bears to give to sick children in the hospital at Gundersen and Mayo in La Crosse and Vernon Memorial Hospital in Viroqua. Drop off locations this year are The Cheese Corner in Viroqua; The Cakery and Bakery in Viroqua; Kickapoo Corners in Readstown; Helzberg Diamonds at The Valley View Mall; Optical Fashions in La Crosse; Gunderson Health Systems Clinic in La Crosse; Onalaska High School in Onalaska; Onalaska Middle school in Onalaska; and MyLife Chiropractic in La Crosse.
Meghan Cota and Chloe Bruland are combining forces this year for their 2nd year in a row as they work on the Coulee Region's OMS Teddy Bear Drive -- to raise awareness for Opsoclonus Myoclonus Syndrome (OMS). OMS is a rare, neurological disorder of unknown cause which appears to be the result of an autoimmune process over-reaction involving the nervous system. The body's immune system doesn't "shut-off" normally and can then attack the child's brain. It damages the brain, affecting eye movement and balance -- sending a once normal child backwards. They may not be able to walk, speak, or even swallow while untreated. The treatments include suppressing the immune system with immunoglobulins, and/or steroids. Following that, they are left with many months and often years of physical and occupational therapy to re-tone their muscles and "re-wire" their brain functions.
The OMS Life Foundation is a non-profit organization that promotes awareness of this rare disease. OMS is extremely rare and affects one in ten million individuals per year. The foundation holds its national teddy bear drive each fall when the teddy bears are collected and donated to pediatric units at local hospitals. It is coordinated each year by some of the families affected with OMS. Each NEW bear is tagged with a ribbon and a small tag that includes a brief explanation of what OMS is and the website to find out more about OMS. They are then handed out to children and their siblings as a child is admitted to the hospital for any reason. Meghan who is 16 yrs. old, and a Junior this year at Onalaska High School, was diagnosed at 32 months. Chloe, who is now 24, is attending Southwest Tech in an Early Childhood Education program. This will be Chloe's 6th year doing the OMS Teddy Bear Drive in the coulee region. She was diagnosed at 18 months. 
Chloe and Meghan have had to endure many years of speech and physical therapy to help re-wire their brains. While you may not realize anything unique about these girls by looking or talking to them, they have plenty "leftover" issues you won't see. Often one of the brain's functions affected is the inability to sequence things like numbers, directions or steps in a process. There can also be anxiety issues, and delayed communication and social skills. These girls have been very lucky, now leading mostly normal young adult lives. They have fought through years of having to suppress the immune system with steroids and therapy, and the stigma of being labeled "different" throughout school. They are OMS Survivors whose parents advocated for them during their early years, and now they advocate for other OMS kids through the teddy bear drive. Drop off locations this year are The Cheese Corner in Viroqua; The Cakery and Bakery in Viroqua; Kickapoo Corners in Readstown; Helzberg Diamonds at The Valley View Mall; Optical Fashions in La Crosse; Gunderson Health Systems Clinic in La Crosse; Onalaska High School in Onalaska; Onalaska Middle school in Onalaska; and MyLife Chiropractic in La Crosse. Donations are also accepted on line at the

OMS Life website

if you are unable to go out and buy a new bear for the Teddy Bear Drive.
Partners in Excellence (an Autism Therapy Center) is opening their secure parking lot on Thursday September 29th from 5-9pm and all day Saturday October 1st starting at 8am for Fest goers to park. Parking will cost $5 per car and all funds raised will go directly to LaCrosse Area Autism Foundation. Partners in Excellence is located at 901 Caledonia St.
n 9/11/2001, FDNY Battalion Chief Richard Picciotto responded to a call at the World Trade Center. Soon after, he found himself trapped under the rubble of the North Tower.
Join him on September 21, 2016 at 12 PM at The Weber Center of Performing Arts to hear the harrowing true story of an American hero and his recount of one of our nation's darkest hours.
Or stop by The Weber Center of Performing Arts at 428 Front Street South. Their box office hours are 11am - 5 pm Monday thru Friday.