WIN NFL TICKETS FROM PEPSI!
Written by Ballzer on August 29, 2019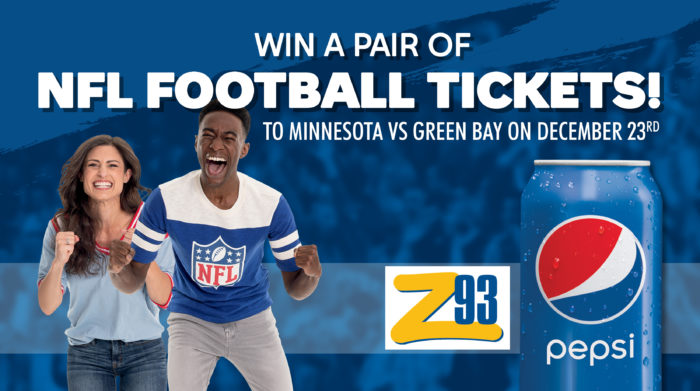 GET IN THE GAME WITH PEPSI OF LA CROSSE! Score a pair of tickets to the Green Bay/ Minnesota game at US Bank Stadium December 23rd! Become one of only 4 qualifiers and score a Green Bay or Minnesota football jersey and 12 packs of Pepsi, Diet Pepsi and Pepsi Zero Sugar!
Sign up at the following Hansen's stores:
Week 1 Finalist: Katie Harris (Registered at Hansen's IGA in West Salem)
Week 2: Finalist: Chris Claycomb (Registered at Hansen's in Sparta)
Week 3: Noon on 9/13 – 9/20 at 6 p.m. at Hansen's in Black River Falls
Week 4: Noon on 9/20 – 9/26 at 6 p.m. at Hansen's in Westby

---