Hey!  It's Sam
I'm a senior at UW-L studying media communications and political science, and I also write for WIZM News.
When I'm not working, you can find me hiking the local trails, hanging out downtown, or checking out concerts.
I was never able to get past the high school emo phase, so my go-to artists are Fall Out Boy, All Time Low and My Chemical Romance (but I'm also a bit of a Swifty...)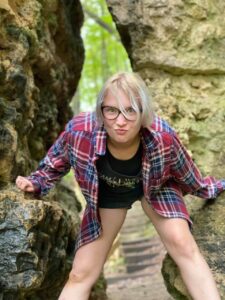 Stay Fresh, Cheese Bags!  
PS:  If you've got a great story, or any news to share... hit me here  --->  sam@wizmnews.com
---
Read more
---