Gundersen Health System's Minutes in Motion starts April 1st and we would love you to join our team!
This is a FREE 6-week physical activity challenge to get us up and moving! The goal is to get 30 minutes of movement a day! This could be as easy as playing with your kids, doing yard work, and so many other activities! If you have a Fitbit or other fitness tracker, they even have a converter to enter your steps and convert to minutes!
You sign up, keep track of your minutes, and you have a chance to win some sweet prizes! Get your friends, family members, co-workers…everyone you can think of; to sign up on our team with you! Let's do this together!
Helping you with Signing up: Once you go to the website link below, be sure to choose the "Register Community Members" category. Then, create a login (unless you already have one). After that, on the left side of the page you'll see "Available Challenges" and you'll choose "Minutes in Motion." Then you'll choose "Z93 Morning Buzz" as your team! To sign up on our team, CLICK HERE!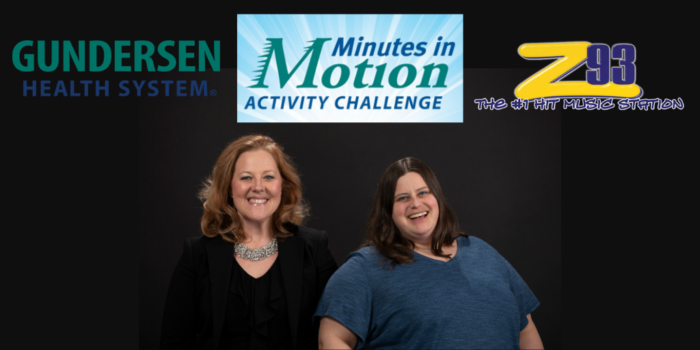 ---