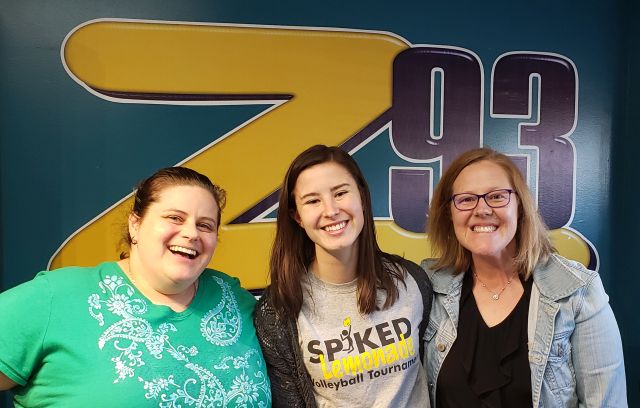 Northwestern Mutual is hosting their 2nd annual charity volleyball tournament, Spiked Lemonade, on Saturday June 8th benefiting Alex's Lemonade Stand Foundation for Childhood Cancer. This day-long tournament starts at 8:30am and will take place at Features Bar & Grill in West Salem. Emily Hilby stopped in to tell us more about Alex's Lemonade Stand Charity and the tournament:
ALL the proceeds from this event will directly benefit Alex's Lemonade Stand Foundation for Childhood Cancer. This foundation started in 2000 by four-year-old Alex Scott, a young girl diagnosed with Neuroblastoma, a type of childhood cancer. Alex began selling lemonade in her front yard & gave all the money to her doctors so they could "help other kids like they helped me."
True to her word by the time Alex passed away in 2004 at the age of eight, Alex had hosted hundreds of lemonade stands and raised over $1 million for childhood cancer research. Today, Alex's vision lives on in the form of Alex's Lemonade Stand Foundation in the hope that someday we can see an end to childhood cancer.
Northwestern Mutual of Onalaska is proud to support Alex's Lemonade Stand Foundation as their key charity, and look forward to a fun day of volleyball to support this incredible cause.
Spiked Lemonade is a sixes co-ed tournament. Teams must have a minimum of 2 girls per team to play. There will be a competitive bracket & a recreational bracket & all teams are encouraged to dress in themes or matching. There will be prizes for best dressed team! Registration fee is a $100 donation/team made directly to Alex's Lemonade Stand Foundation. To register for this event, you may call Emily at Northwestern Mutual of Onalaska at (608)779-3800 or email her at emily.hilby@nm.com. For more information about the Spiked Lemonade Tournament or Alex's Lemonade Stand foundation, CLICK HERE!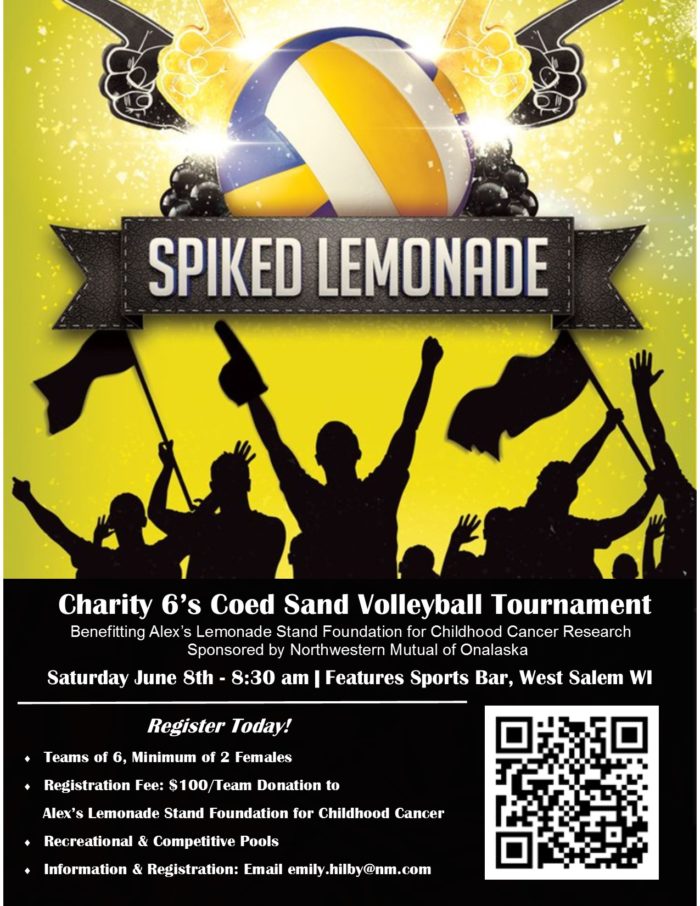 ---