You are loved, wanted, and needed. You matter! #WorldSuicidePreventionDay
Written by Ballzer on September 10, 2019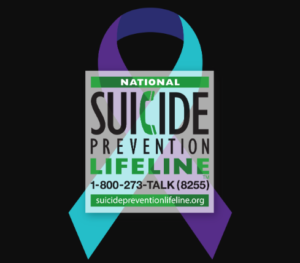 Today is World Suicide Prevention Day. This year's theme, as chosen by the International Association for Suicide Prevention, is "Working Together to Prevent Suicide." The theme highlights the need to have a big action plan and the importance of working together to help people fighting against suicidal thoughts.
World Suicide Prevention Day was initiated by International Association for Suicide Prevention (IASP) in the year 2003. World Health Organization (WHO) and the World Federation for Mental Health are the co-sponsors of the day. The key aim of the day is to strengthen capabilities of various countries to develop national policies for suicide prevention. The day focuses on researching suicidal behaviors and implementing awareness campaigns. It also targets to reduce risk factors of suicide and also strengthen protective factor, especially in adolescence.
If you suspect someone is contemplating suicide, help is available. If you feel action is imminent, call 911. Call the National Suicide Prevention Lifeline at 1-800-273-TALK (1-800-273-8255). Most of all, talk the person! Don't accuse, don't threaten. Ask questions and pay attention to the responses. Suicide can be prevented, but only if we act. To learn more about World Suicide Prevention Day and how to get involved, CLICK HERE!
---