Onalaska's James Vang found a kidney donor! Hear about the transplant process and how to help!
Written by Ballzer on October 8, 2019
James Vang came to Z93 almost a year ago looking for help finding a kidney. (Check out that journey HERE) He recently updated us all with the exciting news that he's found a living donor! Turns out, an old friend from college was the match he'd been waiting to find. We invited James back in the studio, along with his donor, Josh Smale, to tell us more about the process:
James will still need our financial support as he goes through this process. You can donate to his fundraiser HERE
A note from James: "To my dear friends and family, it's been a long time coming since I've been diagnosed with ERSD. Believe me when I tell you, it's a hell of a thing… and I never thought I'd still be here to get this opportunity to make this announcement. But since the date has been determined and our case has been approved, we're looking for all the support we can get to help us through this miracle of a once in a lifetime 2nd chance for not only me, but my family and close ones.
A college friend, now forever a brother to me, and an uncle to my future kids and a member of our family had decided to be my live donor. Joshua Smale, you are the answer to our prayers! And for that I will be forever grateful for your kindness. I will always look up to you and use your love as an example of how I will live mine.
However the journey won't be over yet as we will be staying in a transplant house while we recover after the surgery. The cost of that along with life term medications, hospital visits and travel will be costly. We need any help we can get to pay for these expenses. Please consider donating and sharing this to support my recovery. And please show your support for Josh's decision by taking a moment to comment, and thanking him for his selflessness, for giving me another chance to once again set new goals, to dream, to have a future with you all!The surgery date is October 17th at the Mayo Hospital In Rochester MN. Please continue to pray for my recovery! I'm crossing my fingers and counting the days!"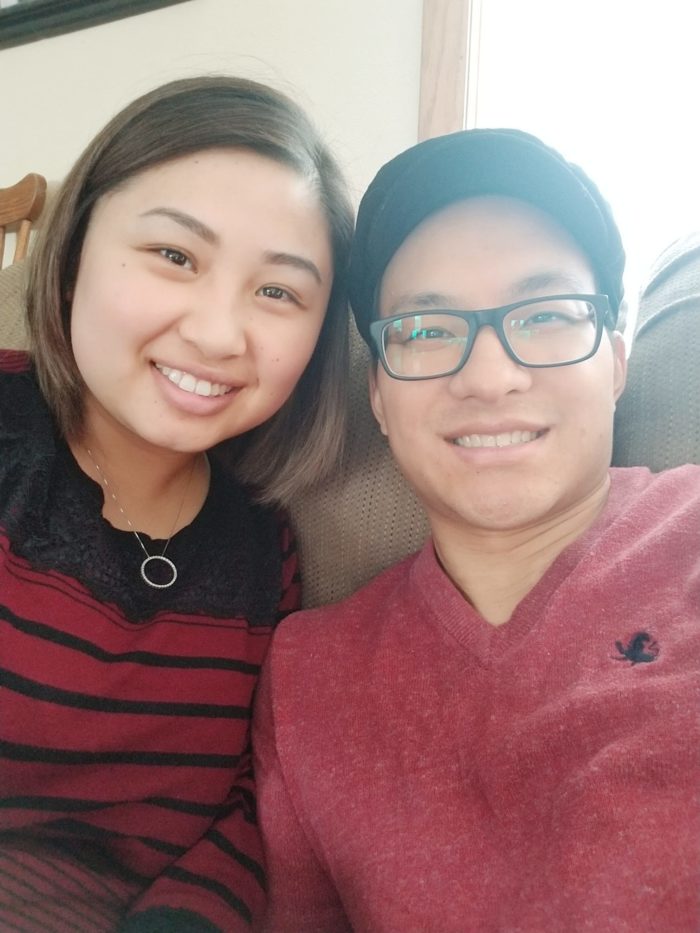 We are so excited that James has found a match, but it's a reminder that there are many more that are waiting for transplants. If you've been thinking of saving a life, please reach out for more information!
Get registered for organ donation now: Wisconsin, Minnesota, Iowa
Here's some more info on donation in general:
More than 2,200 people are currently waiting for a life-saving transplant in Wisconsin. Thousands more await tissue, bone, skin and corneas. One donor can save or improve the lives of more than 50 people. Donated organs are used to save the lives of people with organ failure. Donated corneas restore vision for the blind. Donated skin, bone and tissue help repair defects, promote faster healing, save limbs and can save the lives of those with severe burns. Heart valves give patients a chance to resume normal life.
Donation is only considered after all efforts to save a patient's life have been exhausted by the medical team. Organ recovery only occurs after death has been declared. The Organ Procurement Organization is a separate team of people from the medical team that is treating the patient. This ensures that there is no conflict of interest.
---