First off, something you should know about me is I love a good deal! Honestly, I think I got it from growing up in a family of four kids. My parents were always looking for a good deal, and honestly, I can't blame them because let's be real shopping for four kids couldn't be cheap? Fast forward to adulthood, I still love a good deal. That's when I discovered my love for Amazon
If you follow me on Instagram, you know my love for Amazon prime is real, specially ever since I discovered all the discounts they had on websites like Raise! I post weekly Amazon hauls on Monday's on my Instagram stories where I unbox and review products from Amazon. I spend countless hours searching the Amazon app for the best products, and the best part is they're all reasonably priced. Let's be honest sometimes things look better online and need to be returned. If you're like me and you hate returns, Amazon makes it so easy. I hate requesting a return label, packaging the products back up, and driving to the post office. When it comes to Amazon returns, they make it SO easy. All you have to do it request a return in the Amazon app, drop it off at your nearest Kohl's or UPS store, and the best part is you don't even have to package it! They scan the barcode on you're phone; you hand them the item, and they package it and send it back for you! If you have Amazon Prime, your packages will come in two days, which is insane. Honestly, I can't even get to the store for something I need before it's already on my doorstep from Amazon Prime. Below I have rounded up my all time Amazon must-haves. Believe me I have tried and review so many products from Amazon and these are the best of the best!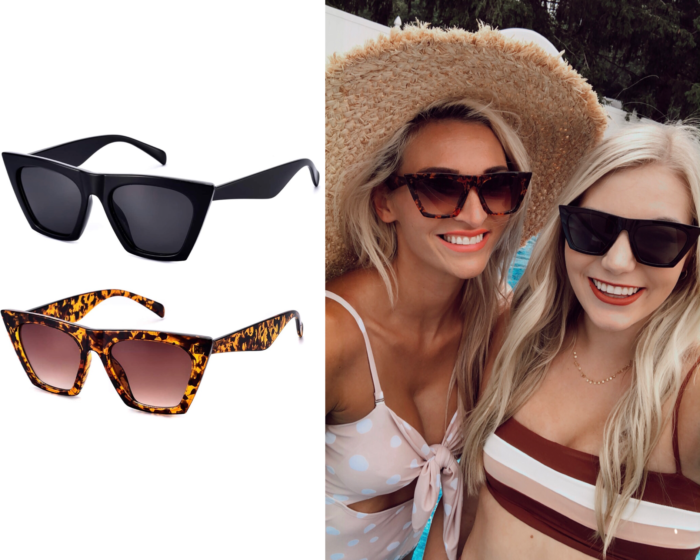 A fashionable, high-quality set of two sunglasses for only $18! This set of sunnies are by far my most worn sunglasses EVER. They're so durable, stylish, and UV protected. The best part is you don't have to pay a fortune to have a nice pair of sunglasses. To be honest, I scratch most of my sunnies and want new pairs each summer anyway, so it's best not to spend $200 on one pair!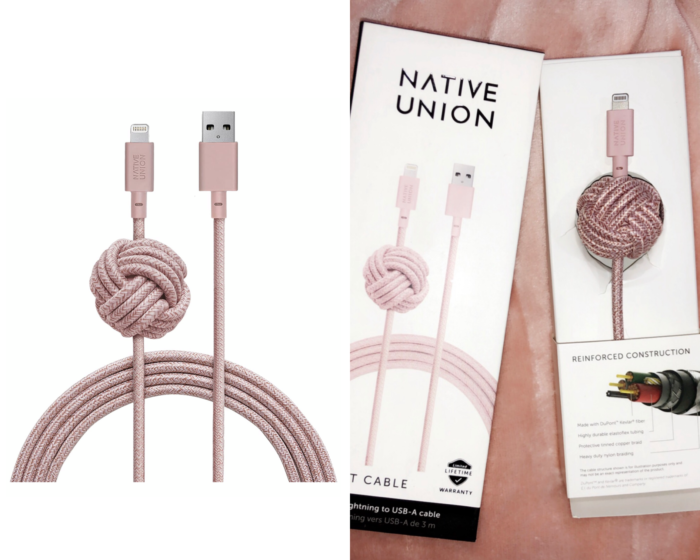 This Native Union 10ft charging cable is the best charger I have ever used. Honestly, I have gone through SO many chargers, and it gets so frustrating buying new ones constantly. Night cable's charger features ultra-strength material that is six times stronger than ordinary charging cords. Not to mention it's 10-foot range makes it so you can comfortably charge your phone anywhere. The best part is I can lay in the middle of my bed, and still be charging my phone. This charger is a little spendy but will last you so much longer than any other charger. It's on Amazon Prime for $40 and has a lifetime warranty. Trust me; it's worth the money!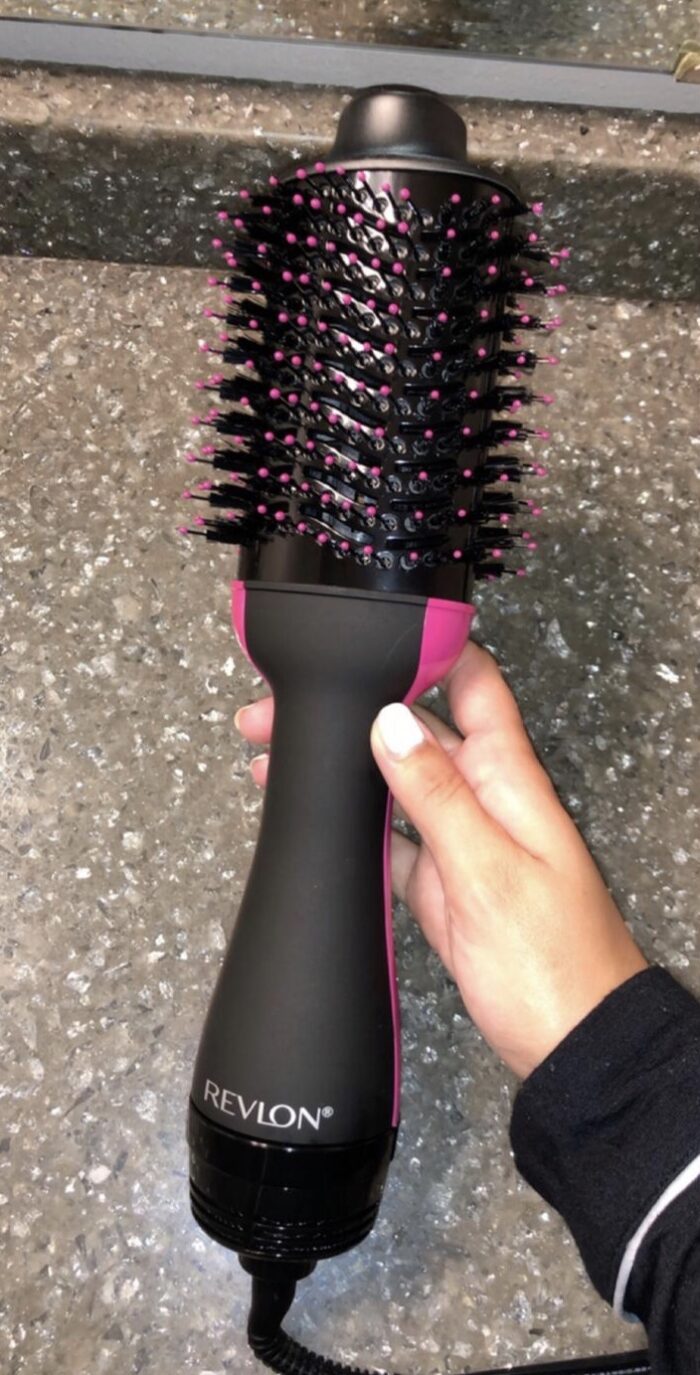 The Revlon One-Step Hair Dryer and Volumizer is a designed hot airbrush that drys, styles, and volumizes you're hair in a single step. Before I discovered the Revlon Hair Dryer, I never blow-dried my hair because it would always make it so frizzy. The dryer's unique brush design smooths my hair while giving it volume. The best part is I can blow dry and style my hair in under ten minutes. This gives me a salon blow-out at home in just one step. The Revlon Hair Dryer is on sale on Amazon for $50. Head to my Instagram stories for a full tutorial on how I use the Revlon Dryer.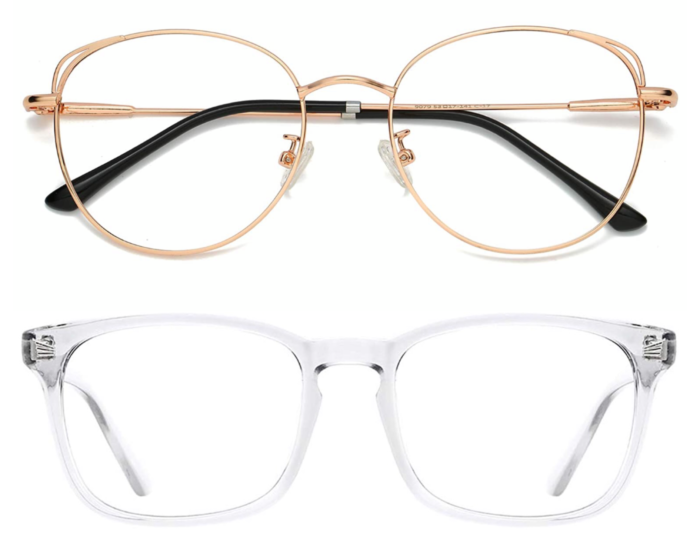 Blue light glasses reduce symptoms of eyestrain when looking at electronic devices. Blue light is a high-energy light that our eyes can be sensitive to. I use to get headaches when working on my computer or phone for long periods, but now my headaches have reduced significantly since using blue light glasses. These are my two favorite pairs of blue light glasses that I switch between from Amazon. The top pair of blue light glasses are SOJOS hipster rose gold metal frames on sale for $20. The bottom pair is TIJN blue light blocking glasses that are on sale for $13. Both pairs fit my face comfortably, but are stylish at the same time!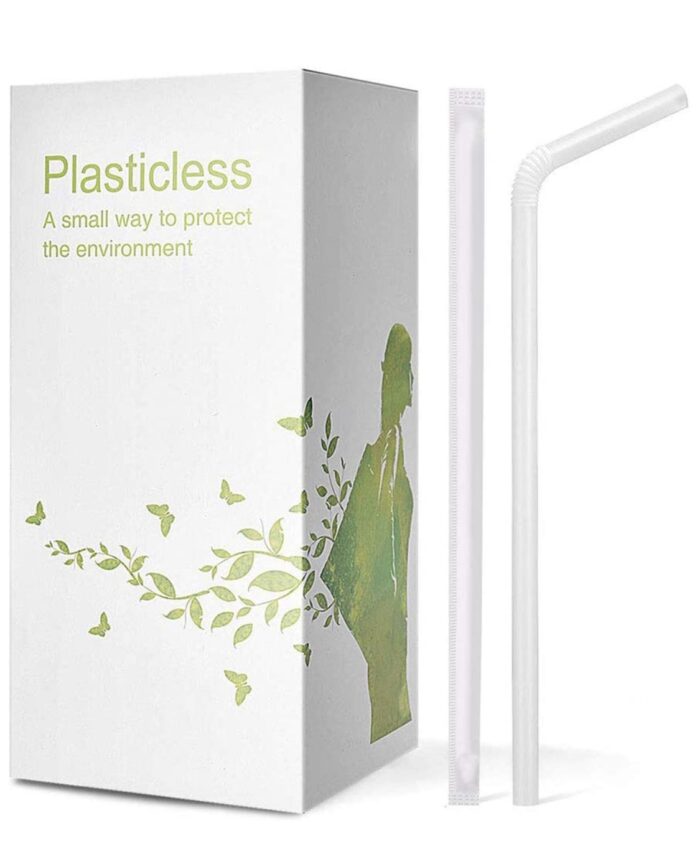 These 100% biodegradable plant-based straws from Amazon come in a pack of 500 straws for only $7! The best part is these plasticless straws feel just like regular straws, but they have NO plastic in them. We can all do our part to reduce plastic waste and this makes it SO easy!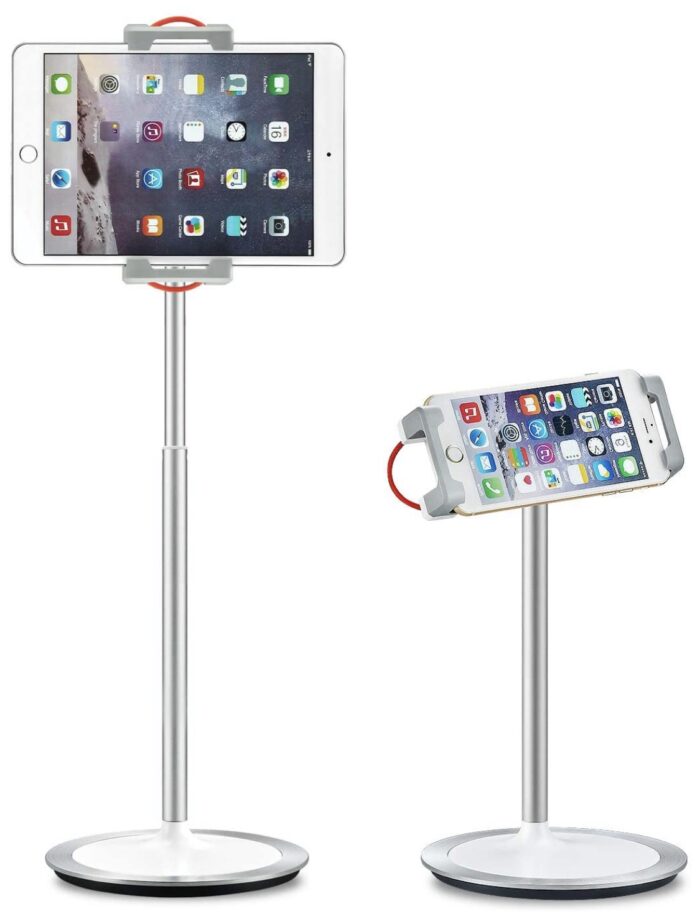 The SAIJI Tablet Stand can be used for cellphones, iPads, kindles, Nintendo's, and even laptops. Perfect for watching videos, reading recipes, taking videos, reading, taking photos, playing games, and so much more! This is the highest quality stand I have found on sale for $46. The best part is it's super adjustable, rotates 360 degrees, and can fit so many different devices.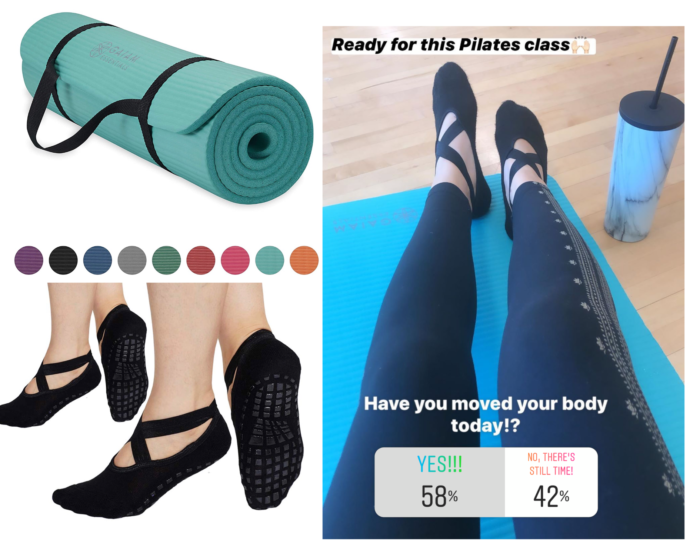 These are my two favorite products from Amazon for my Pilates and Barre classes! This Gaiam Yoga Mat from Amazon is $33 and comes in so many different colors. My favorite part is how thick the mat is so that it's super supportive while working out. It has a secure cinch strap so you can easily carry your mat to and from the gym. The Quing yoga socks are only $12 and are super good quality. They have grips on the bottom that make it so nice while working out! Perfect for yoga, barre, and Pilates.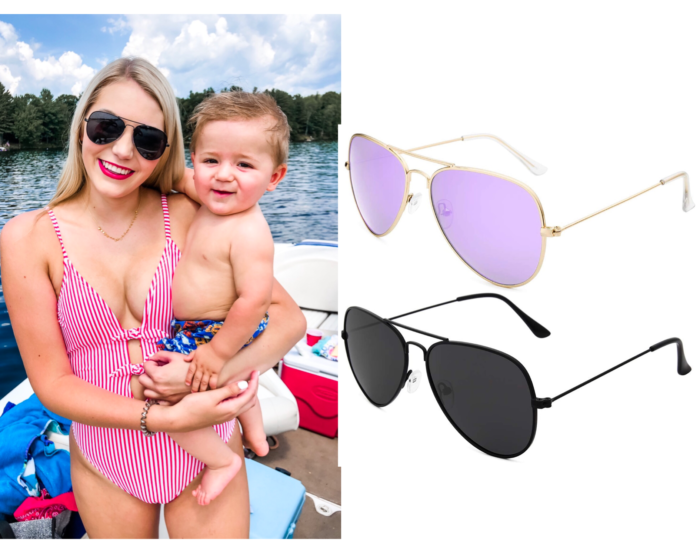 The best-polarized aviator sunglasses for only $15! There are so many different colors to chose from, and you get two pairs. The Livho aviators are durable, high quality, and fashionable. I would highly recommend these sunglasses.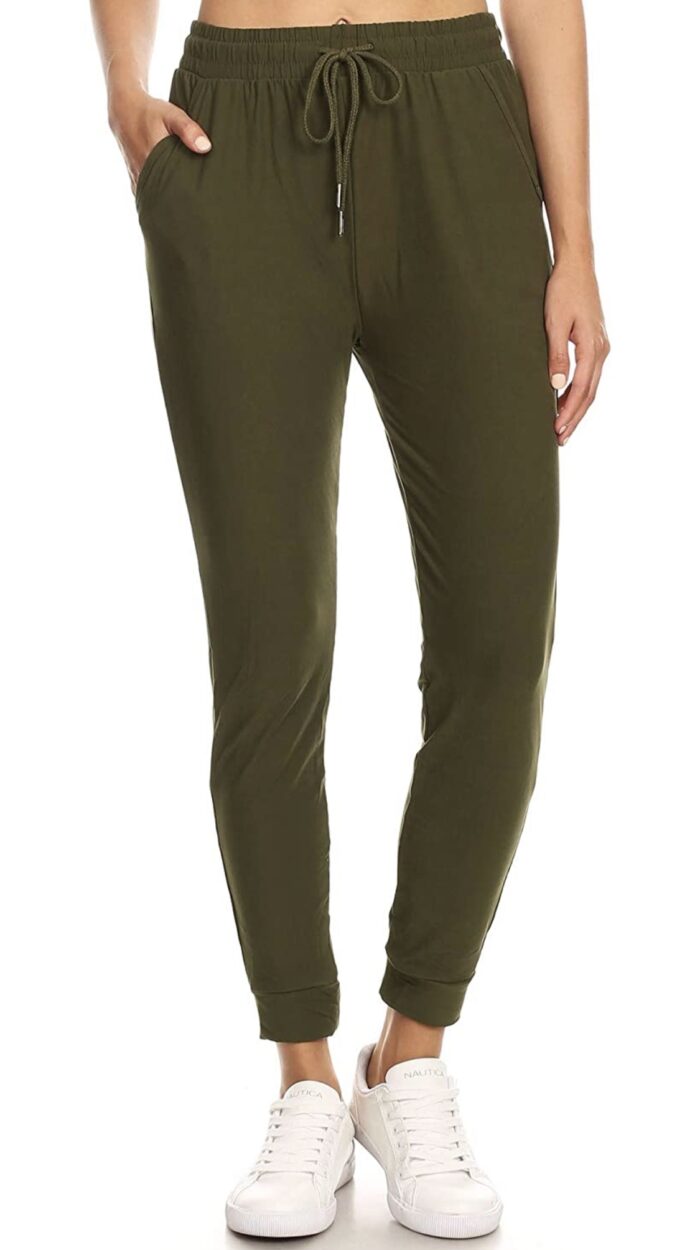 If you follow me on Instagram, you know these are my favorite joggers EVER. They are a dupe for the Lululemon align joggers, and there a third of the price. These LA12ST joggers are the softest, most comfortable joggers I have ever bought, and they're only $14! I wear a size small, and they fit true to size. I honestly can't rave about these enough. I'm obsessed, and you will be too!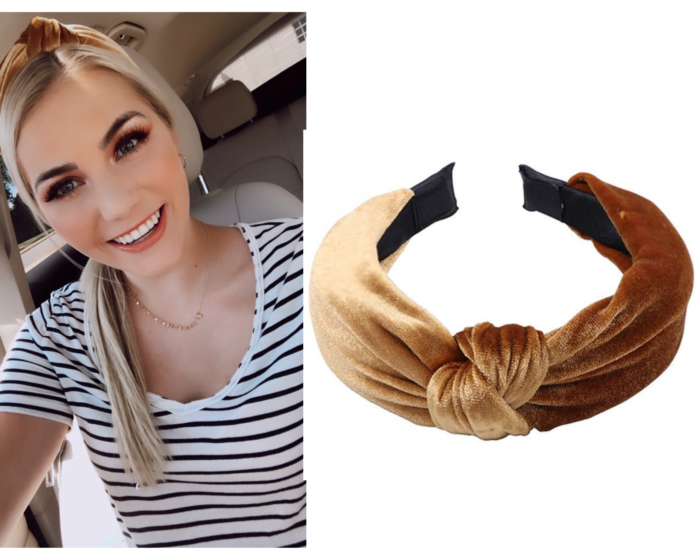 How pretty is this $7 velvet headband from Amazon?! This is a must-have product for me because I honestly wear this headband so much. These MHDGG velvet headbands are high quality, stylish, and super reasonable. They come in six different colors and fit so comfortably on you're head.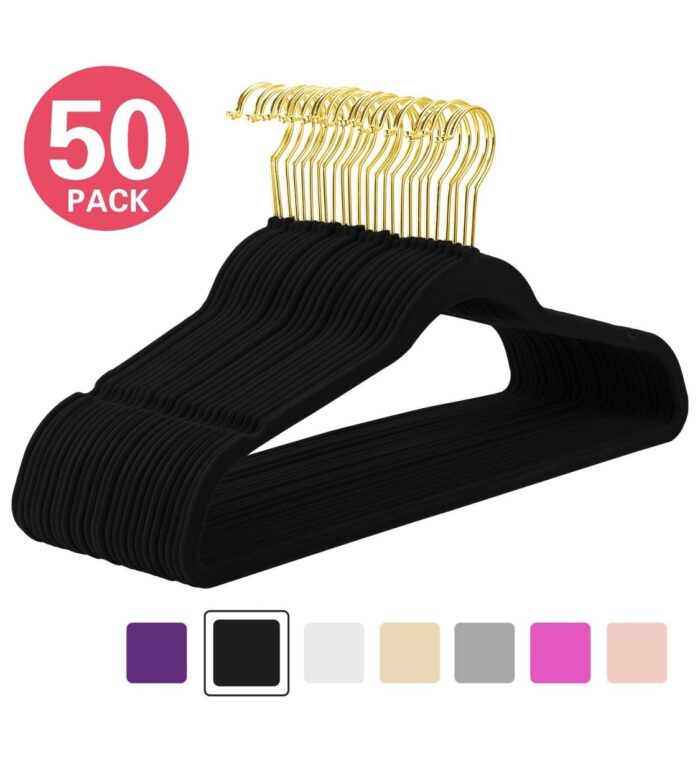 My favorite black and gold velvet hangers of all time! The quality is so good, and you can get fifty hangers for $30. My favorite part about these hangers is they have contoured notched shoulders to prevent your clothes from slipping off!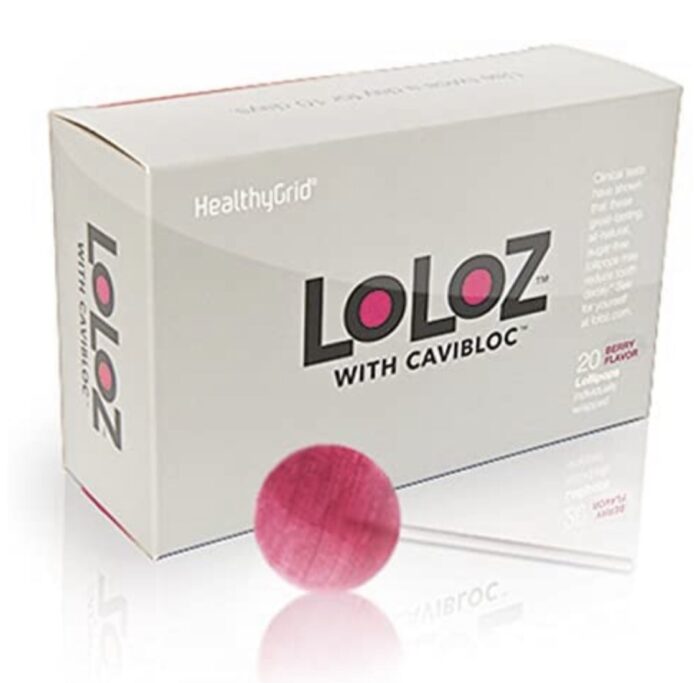 Growing up, I was always prone to cavities, no matter how much I brushed and flossed my teeth. My dentist recommended I try the Loloz Anti-Cavity suckers, and they have really help. They honestly taste delicious but are super good for your teeth. They recommend a lollipop twice daily for ten consecutive days, just 2-4 times per year, to kill the bacteria in your mouth. One box, which is 3-6 months of protection is on Amazon for $30.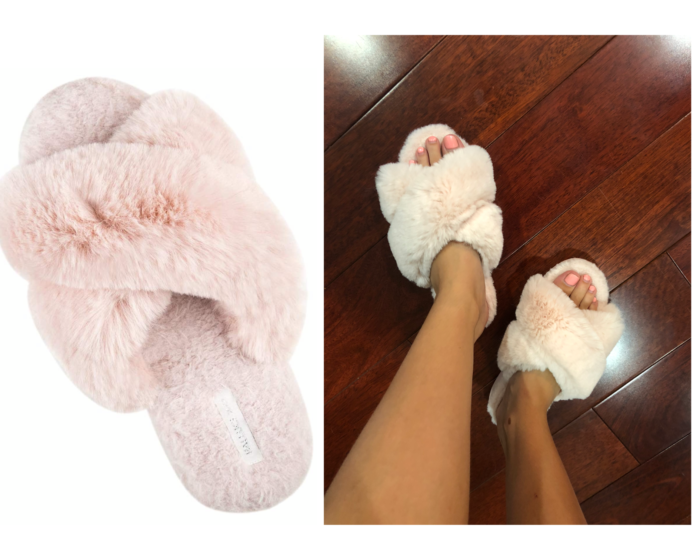 I'm obsessed with the Halluci slippers from Amazon. They're cute, comfy, and only $23! They come in five different colors, but the pink was my favorite?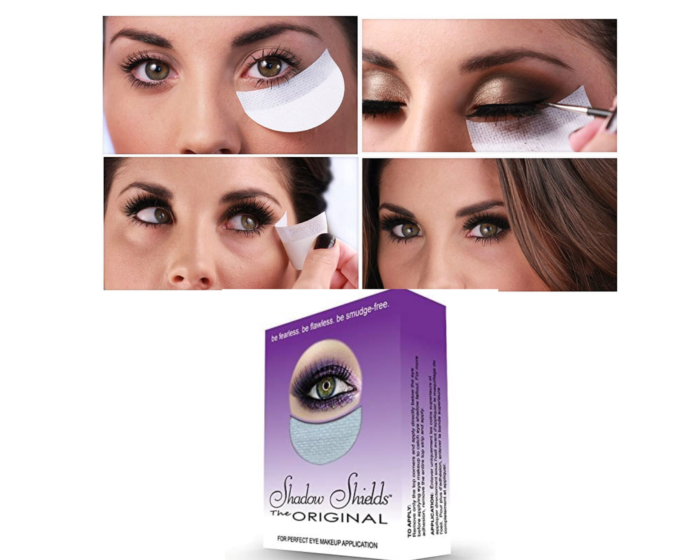 Shadow Shields are one of my favorite discoveries from Amazon! They make it so easy to remove the excess fallout from the eyeshadow. Right before I do my eye makeup, I place them right underneath my eyes, and then afterward, I slowly peel them off. The best part is there not irritating on the eyes and make cleaning up you're under eyes so easy. You can get a 30 pack for $10.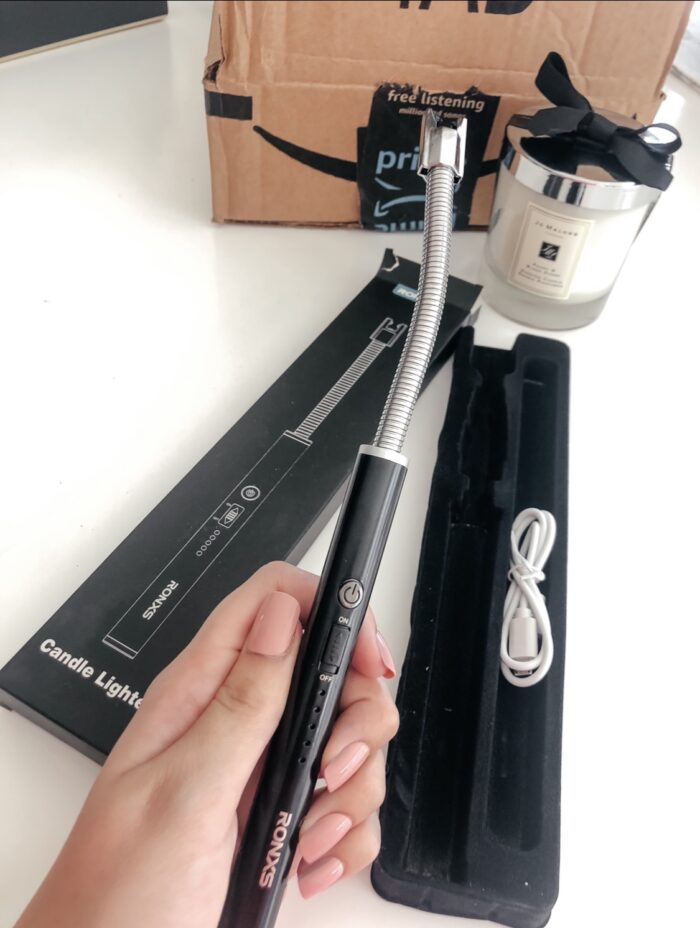 Suppose you love candles as much as I do; you need this rechargeable lighter. I was continually going through lighters until I discovered this rechargeable one on Amazon. The Ronxs rechargeable lighted has a flexible neck that makes it so easy to light candles. It's only $17 on Amazon, which ends up being so much cheaper than buying standard lighters.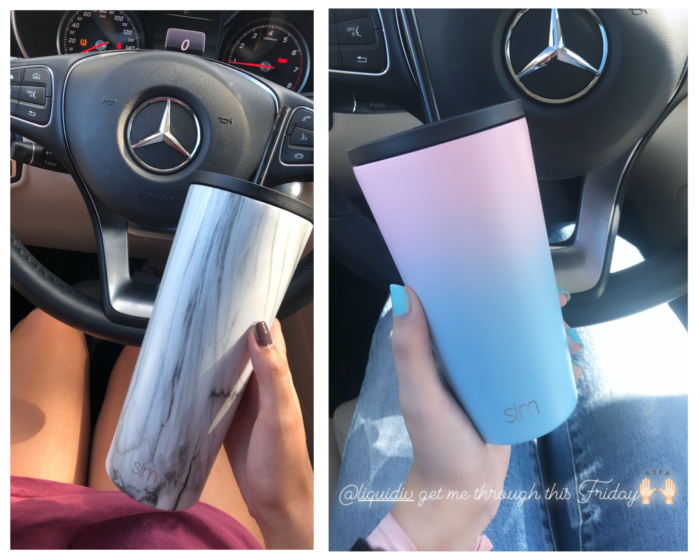 The Simple Modern brand tumblers are my favorite tumblers from Amazon! They are double-walled and vacuum insulated, so they keep your beverages hot or cold for hours. My favorite part is they come with two different lids. A flip lid and a straw lid. They come in so many different patterns and sizes.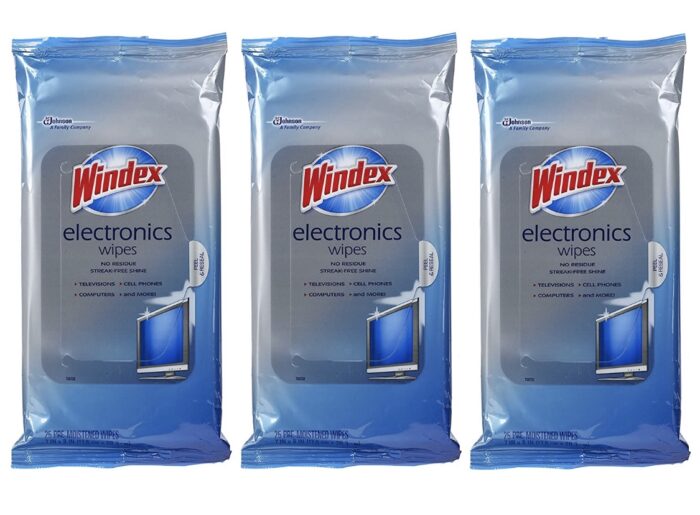 Wondering how to clean your phone and computer screen? The Windex Electronic Wipes are an effective and safe way to clean your electronic devices. I order a three-pack on Amazon, which is 75 wipes for $18! Phone screens can hold so much bacteria and even cause your face to break out when talking on the phone. I highly recommend investing in these Windex wipes to keep your electronic screens clean.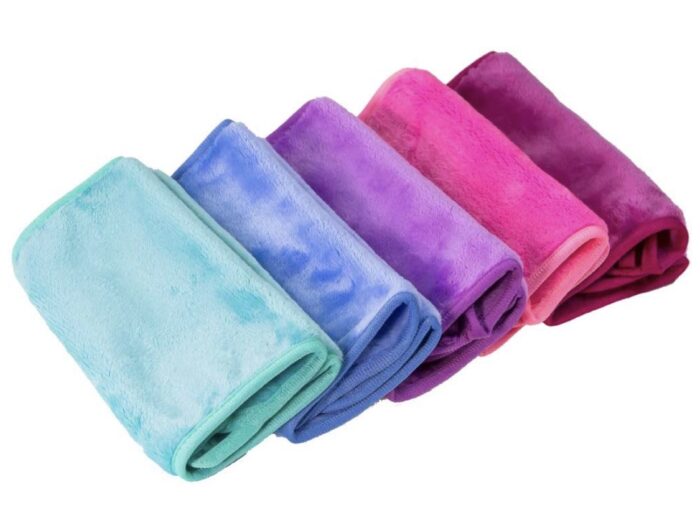 The Nugilla five-pack of makeup removing towels from Amazon are my favorite of all time! All you have to do is add water, and they remove your makeup SO good. After you have used them a couple of times, just throw them in the wash, and your good to reuse them again and again. The best part is your not going through hundreds of makeup wipes , and they're only $10 for a five pack.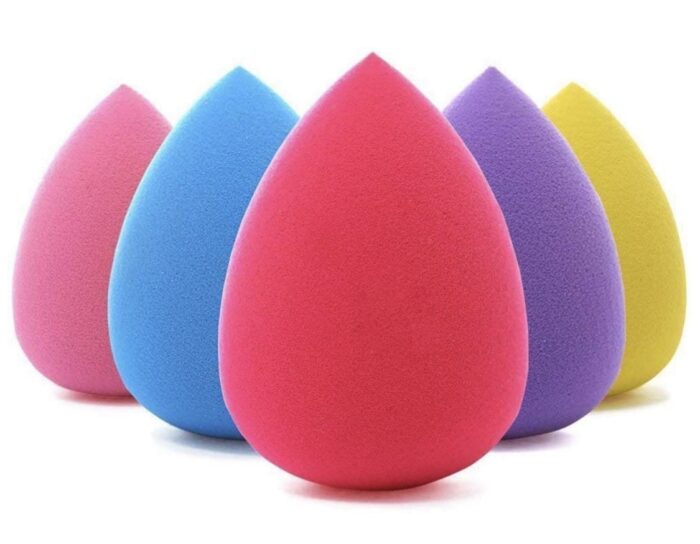 If you love using beauty blenders to apply your foundation like me, then you need these Beakey beauty blenders from Amazon! They work so well and are only $9 for a five-pack.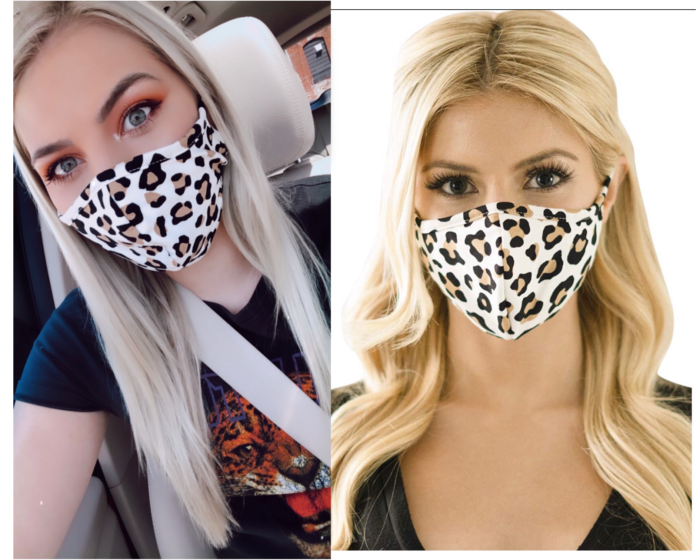 This Riah face mask from Amazon is the most comfortable face mask I own. It's a little spendy, but so worth it because it's so soft, breathable, and lightweight. This mask comes in so many fashionable designs I can't wait to order more.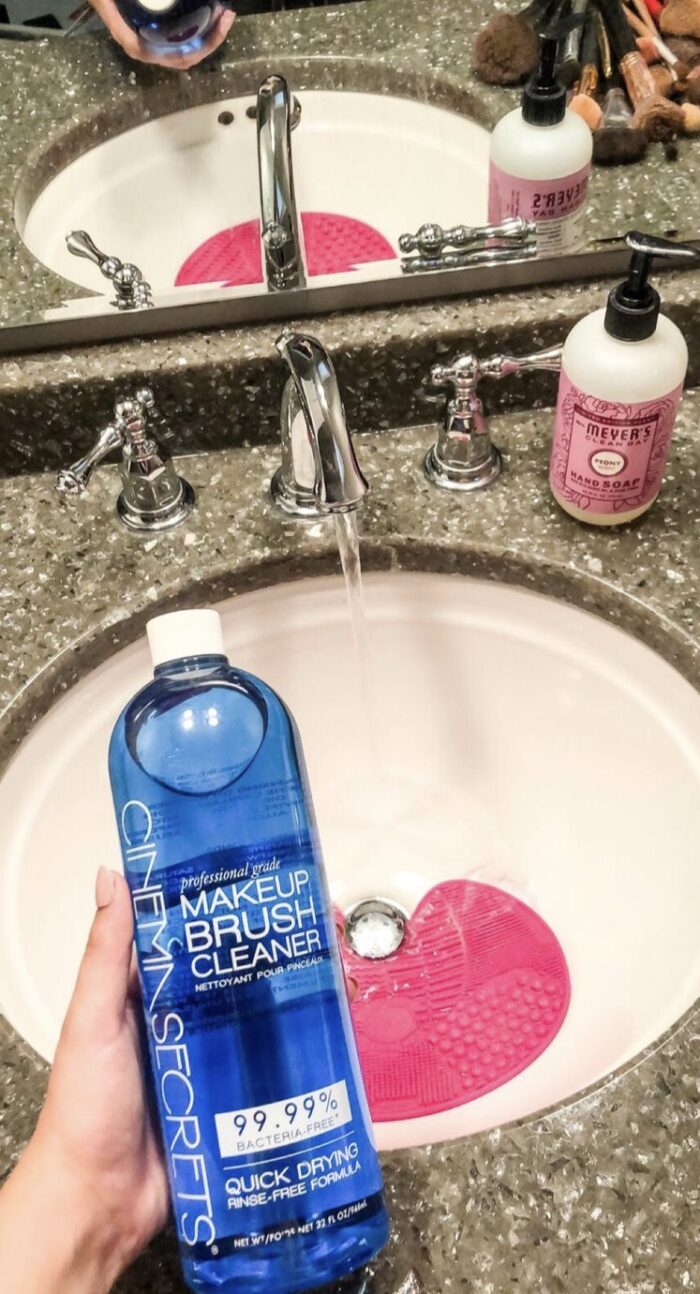 The Cinema Secrets Brush Cleaner is the best brush cleaner I have ever used. It's 99.9% bacteria free and cleans your brushes so good. You can get a 32oz bottle for $42 on Amazon.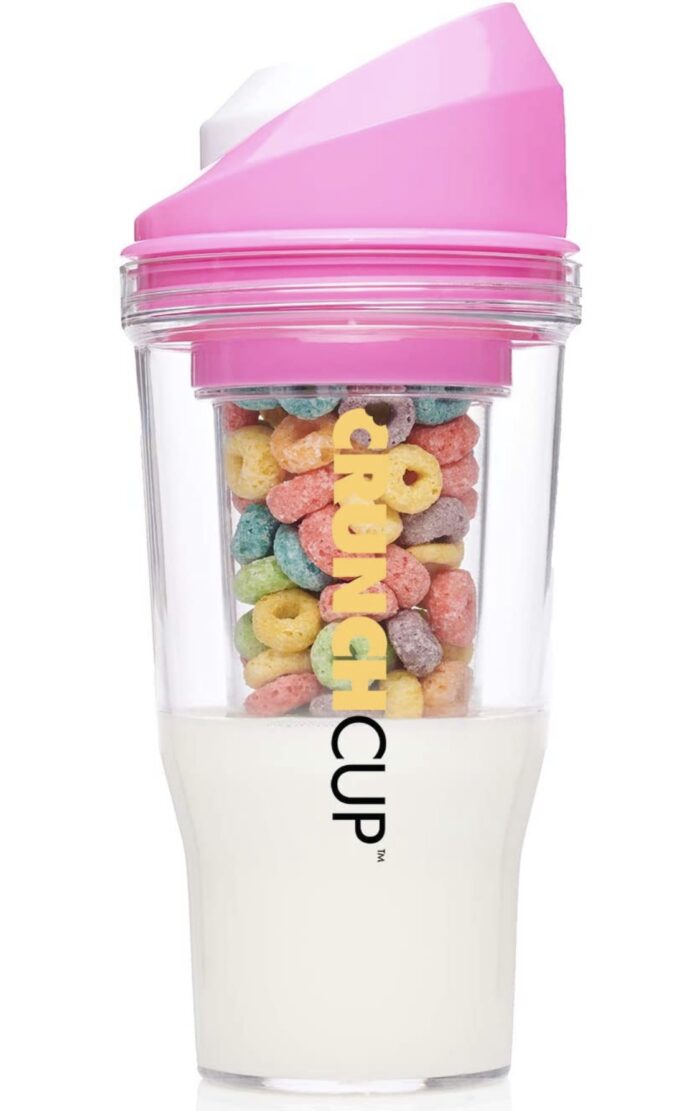 If you haven't heard of the Crunch Cup, you have to check it out. It's honestly one of my favorite inventions ever. If you love cereal and milk as much as I do, you will love this. The Crunch Cup is a portable cereal cup you can use on the go. No spoons, no bowl, it's cereal on the go. It's $20 on Amazon and comes in all different colors.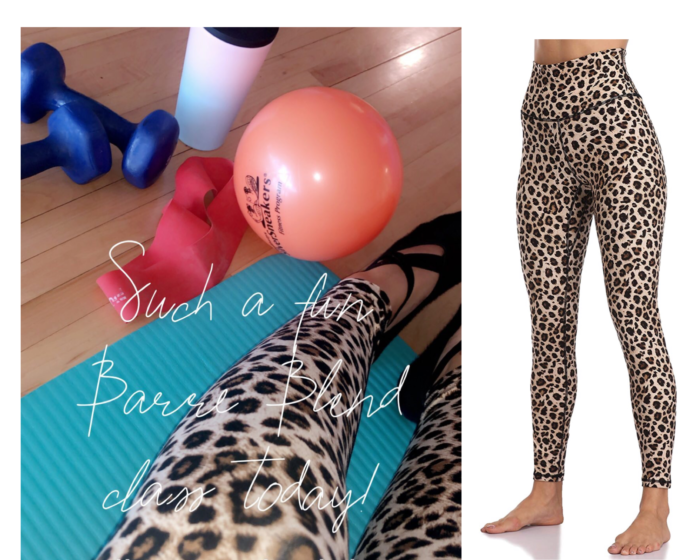 My favorite brand of leggings from Amazon is the Colorfulkola leggings. They come in so many different colors, designs, and patterns. There high-quality leggings at an affordable price! My favorite print is the leopard print, but they sell out quickly, so order them when they're in stock! All of the Colorfulkolabrand leggings are under $30!
Thank you so much for reading my Amazon must-haves. Honestly, all of these products I use on the regular and can't live without! Follow me on Instagram- boldlipsandblondehair to check out Amazon Monday, where I unbox my Amazon packages weekly. Head to https://www.liketoknow.it/boldlipsandblondehair to shop all of my Amazon Must-haves! XOXO- Kaylee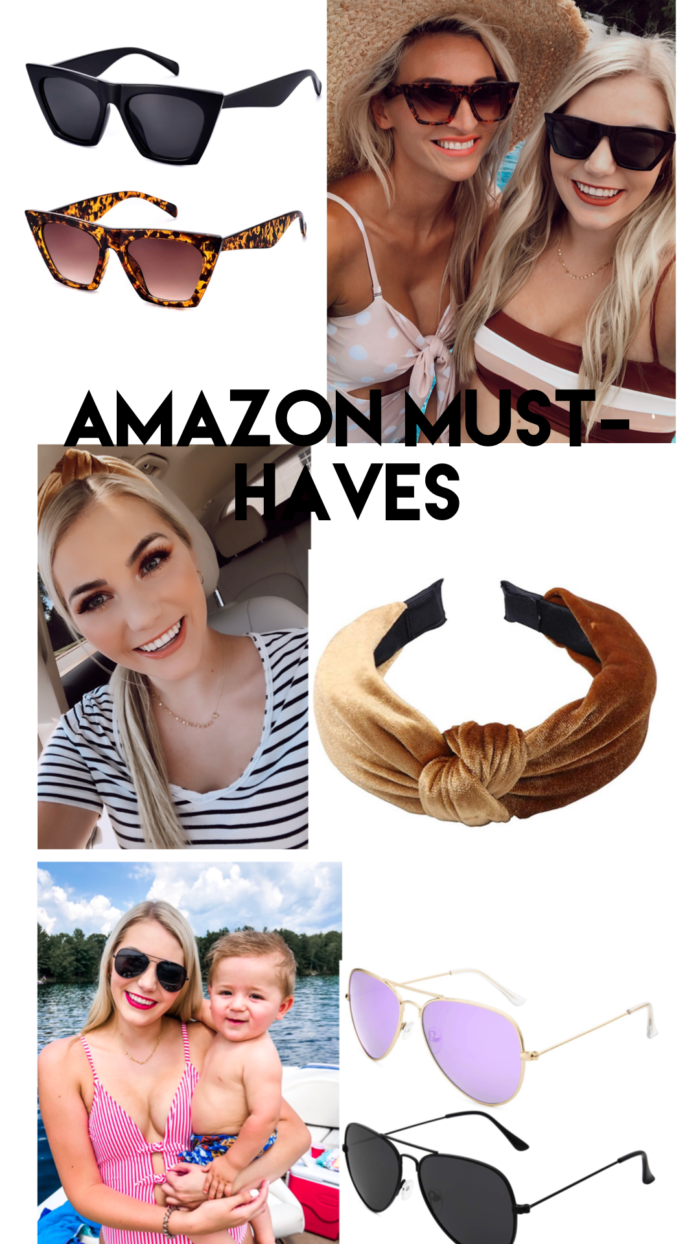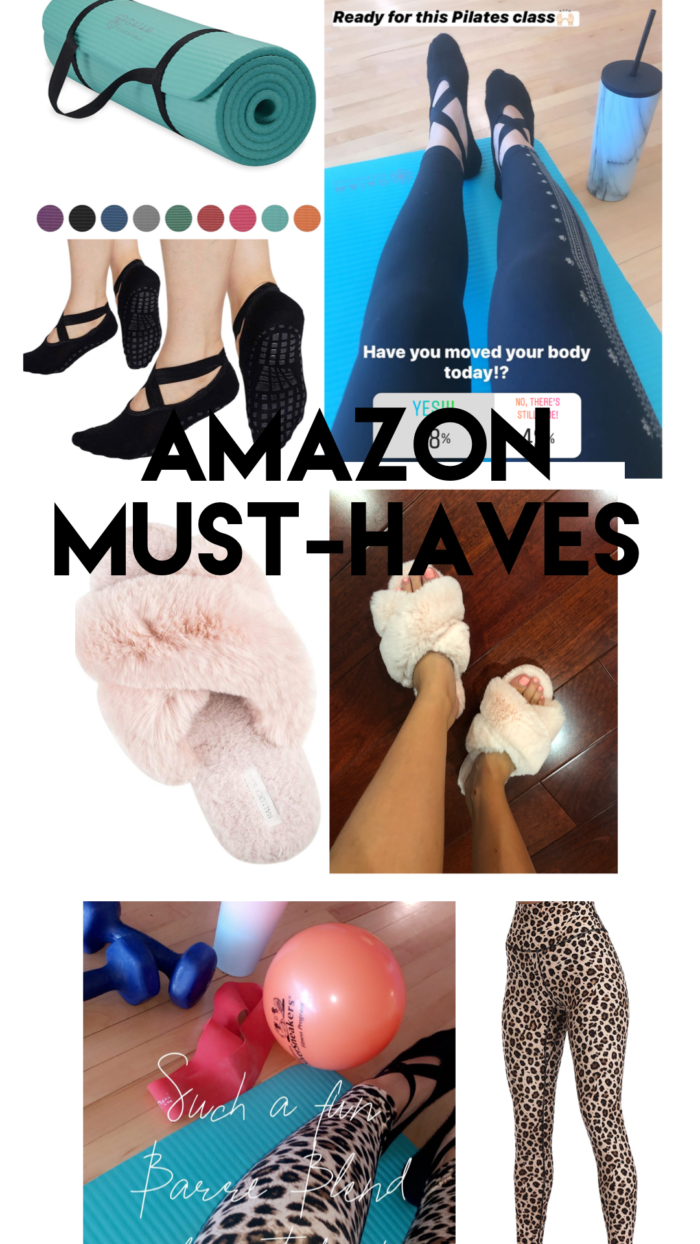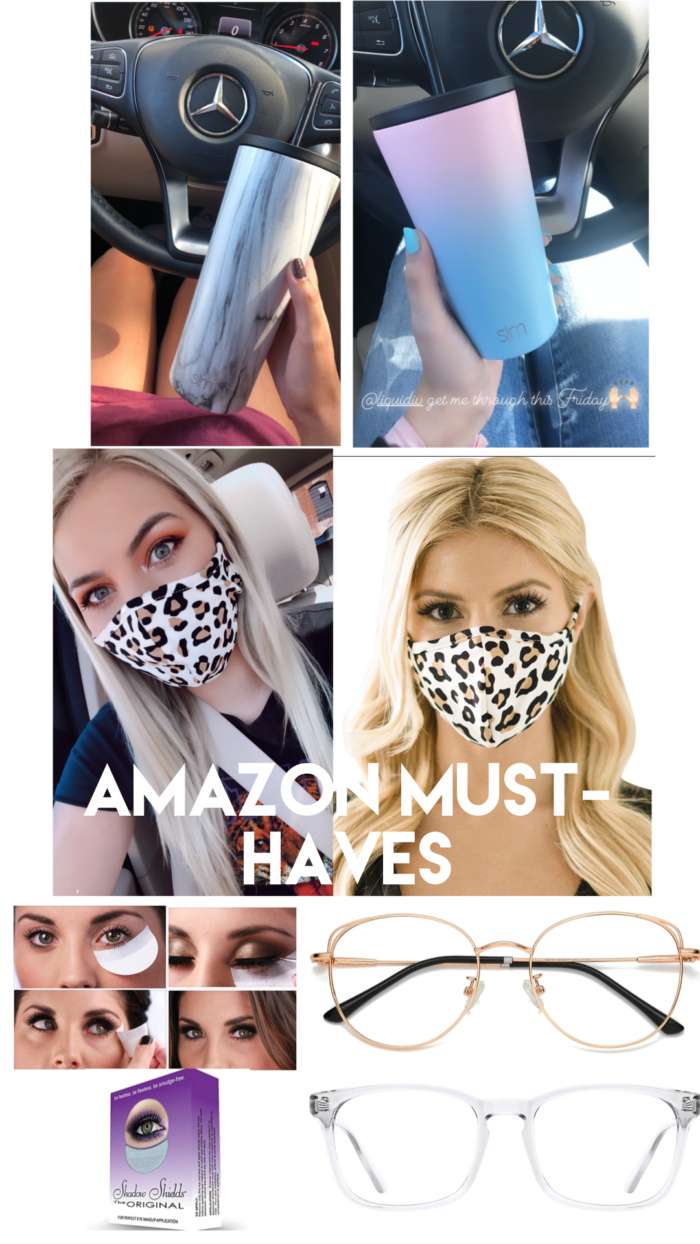 ---