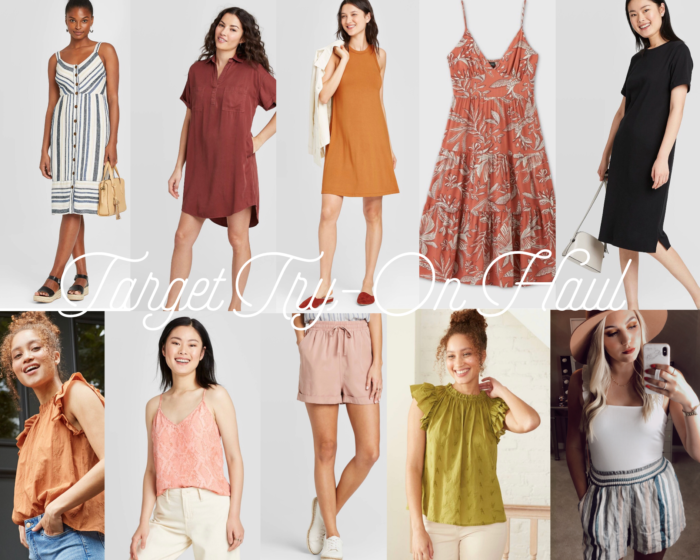 Calling all Target lovers🙋🏼‍♀️ Do you ever walk into Target for toothpaste and end up with a full cart cause same🤣 The best part about Target is you can get not only the necessities but the cutest clothes. Target has such a good selection of clothing, shoes, and the cutest accessories. Even though the dressing rooms are closed right now because of COVID, they make returns super easy. Honestly, I prefer trying clothes on at home. That way, you can style them with your own accessories and decide what you want to keep.
There's nothing more therapeutic than grabbing a coffee at Starbucks and strolling the isles of Target. You can always find the best stuff, whether it's clothing, shoes, home decor, makeup, or the dollar section! Currently, Target has the cutest Summer dresses, fun tops, shorts, and swimsuits. Below is my full Target Try-On Haul with my new favorite pieces from Target that are currently in stock. Check back in a few weeks for a Fall Try-On Haul!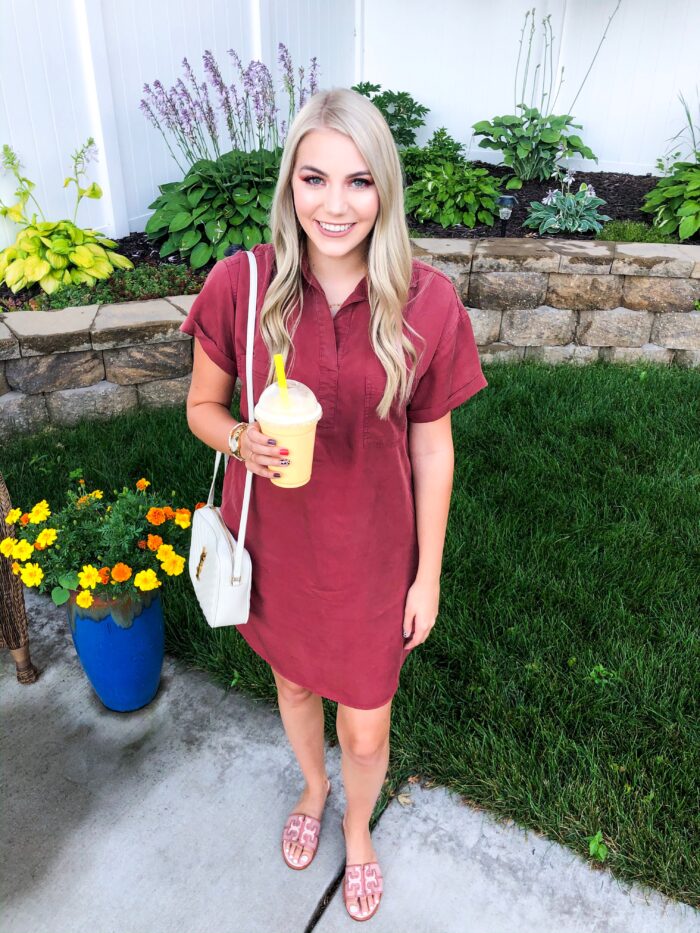 Obsessed with this shirt dress, and it's under $20 and 5% off with Target Cartwheel. Wearing a size XS and it fits SO good. This is the perfect dress for work, running errands, or even a special event!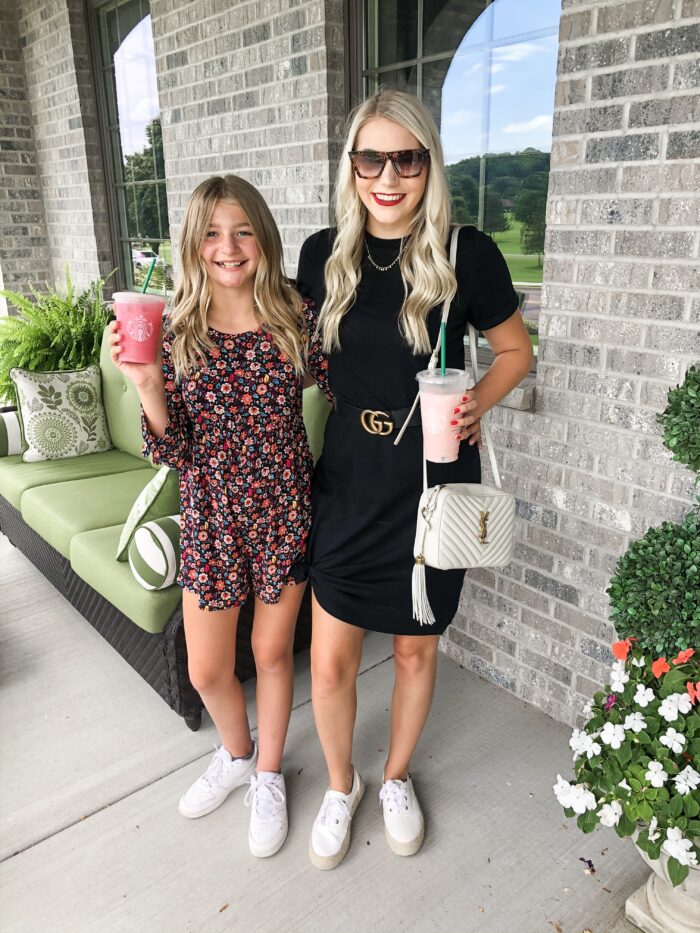 There are SO many fun ways to style a t-shirt dress. One of my favorite ways is to add a tie at the bottom as I did with this Target dress! I'm wearing a size XS, and it's under $20. This dress is so comfortable and comes in eight different colors. The best part is you can dress it up or down!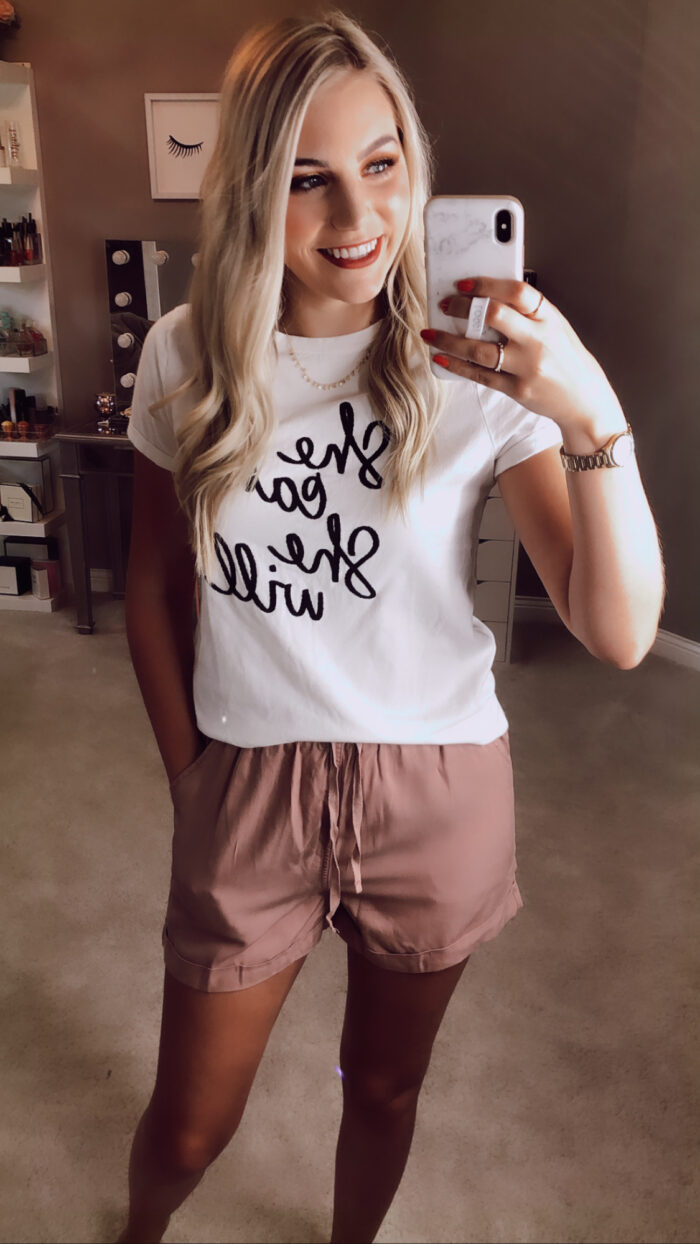 The cutest outfit from Target for under $40. I love this tee," She Can She Will." This tee is a statement in my closet. I love pairing it with skirts, shorts, and my favorite denim for work! These mid-rise shorts are $20 and 5% off with Target cartwheel. They're super comfy and fit SO good. I'm wearing a size XS and usually wear a small, so size down!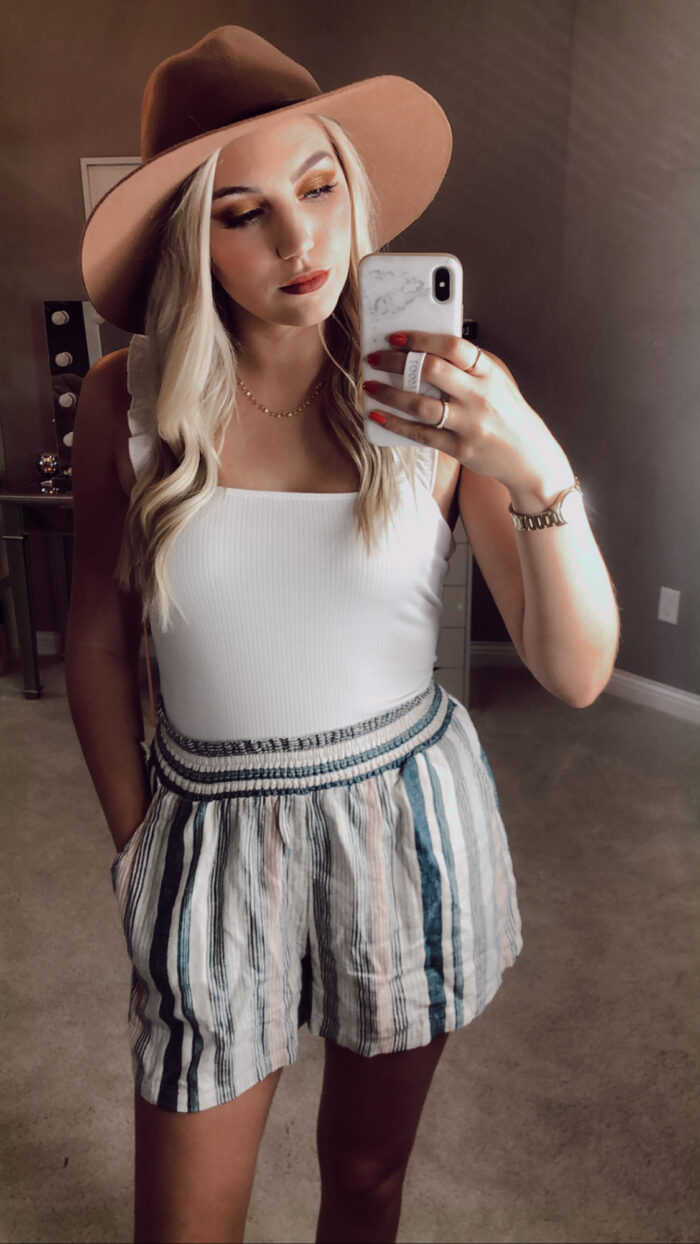 How cute are these striped shorts?! They're only $18 and super good quality. I would recommend sizing down. I got my usual size- small, but they're a little loose.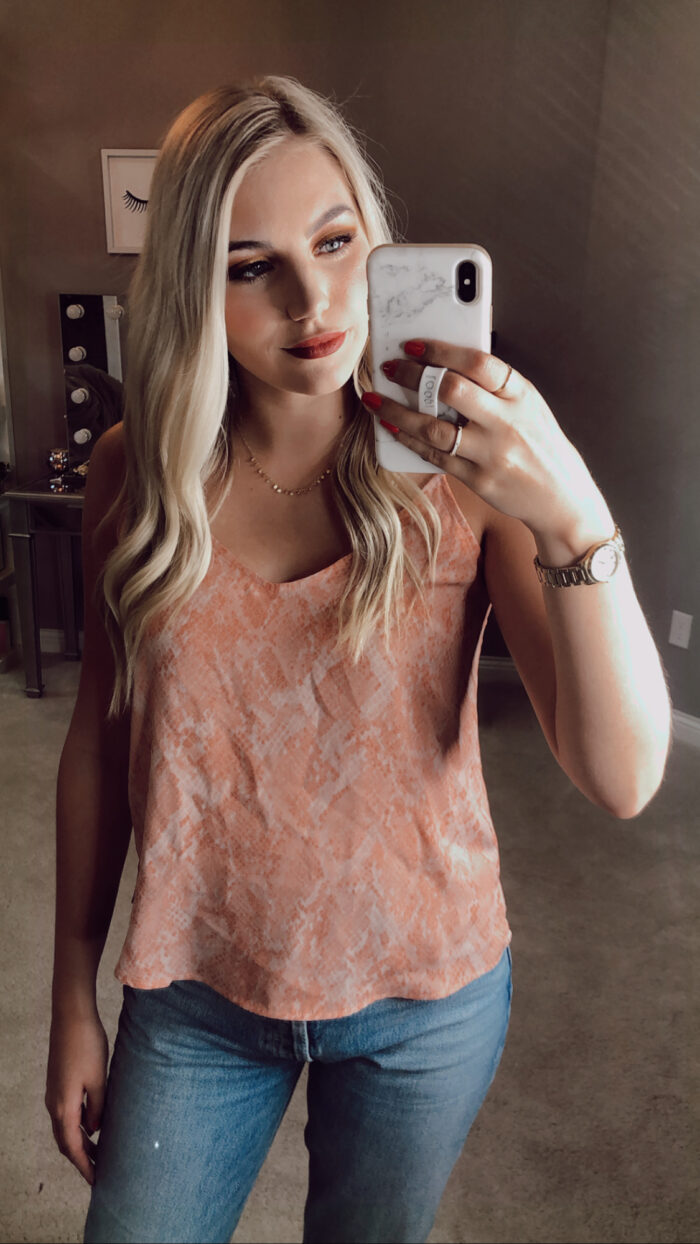 I am obsessed with all things snakeskin and pink, so when I saw this tank on clearance for $15, I had to have it! I picked up a size XS and usually wear a size small in shirts. It has adjustable straps and can be worn so many different ways!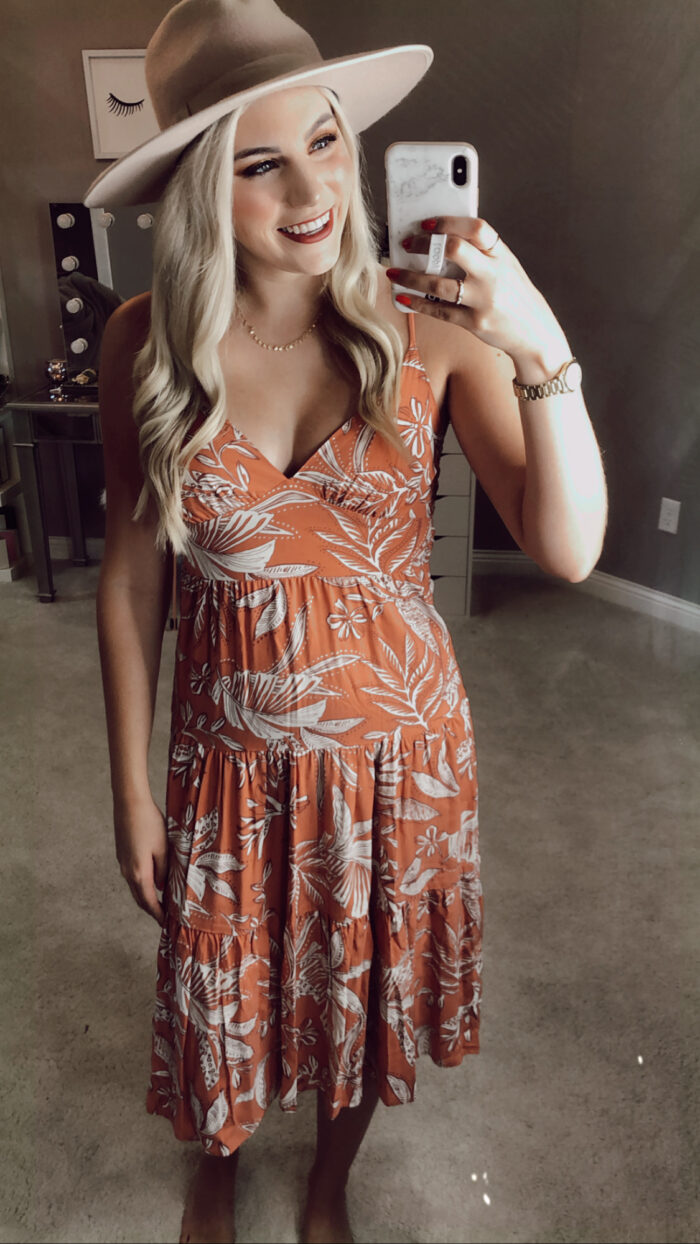 Found the prettiest floral dress at Target for $23 on clearance. This dress is super lightweight, comfy, and super cute! I paired it with a denim jacket for work, and it was perfect. Wearing a size XS, and it fits just right!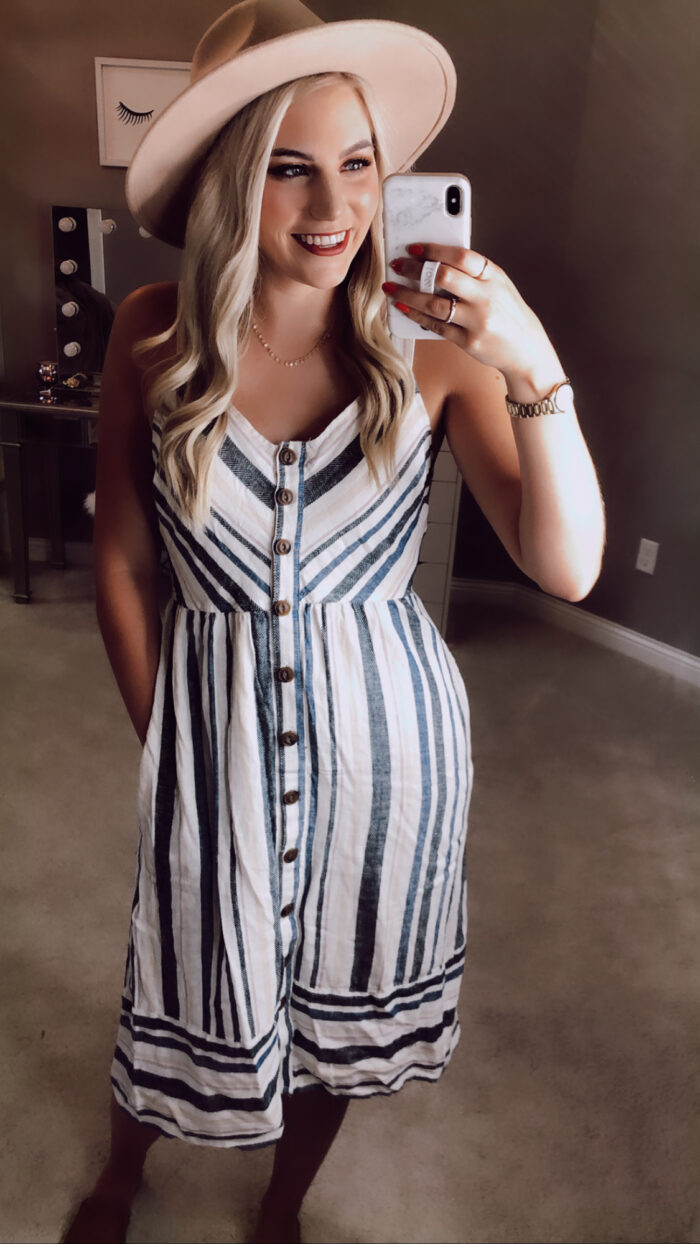 My favorite piece from this entire Target Try-On is this button-down sundress! I wore this to work and got so many compliments. Honestly, this dress reminds me of something I would buy at Nordstrom for $100, and it was only $30! I'm wearing a size Small, and it fits true to size. I loved pairing this dress with brown mules and a denim jacket for work.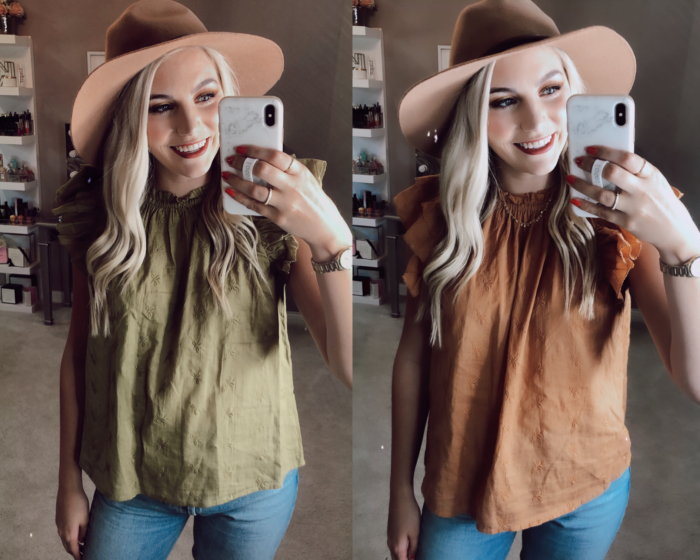 I loved this embroidered blouse so much that I bought it in both colors.😍 My favorite part is the ruffled sleeves and the embroidered floral detail. This top is perfect for Summertime. Wearing a size small and it fits true to size. Can you believe this top is only $25 and 5% off with Target Cartwheel? It reminds me of a Madewell top, but it's half the price!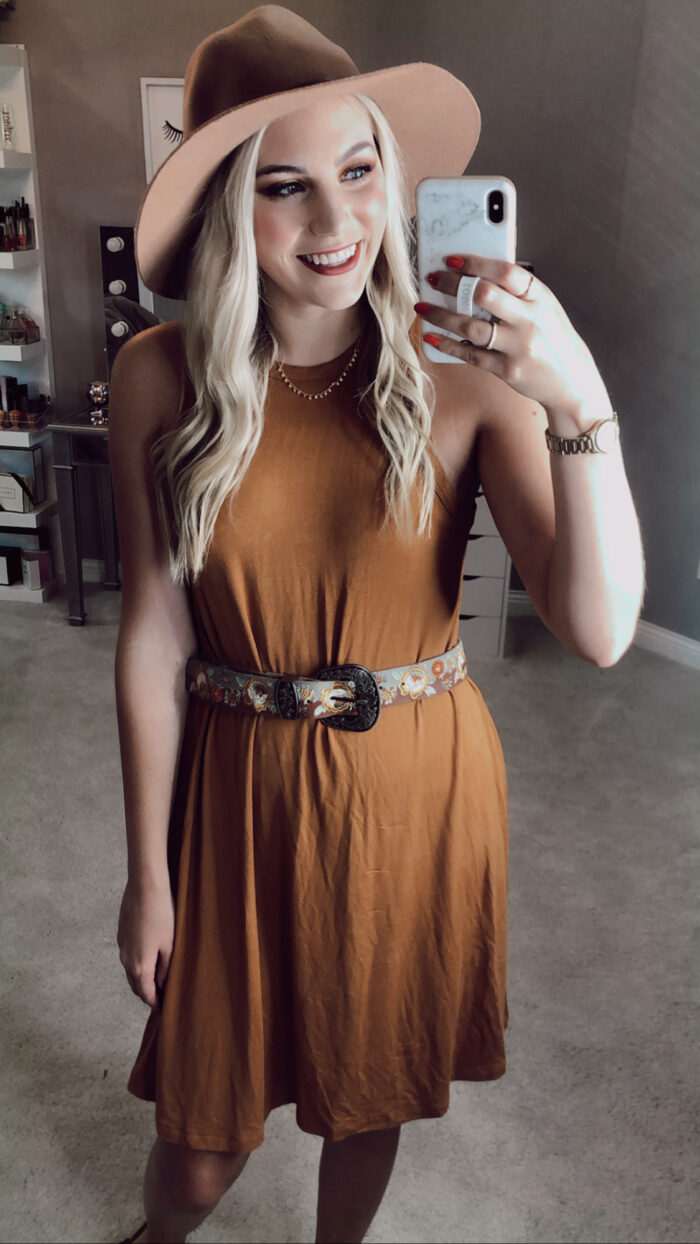 Bring comfy-cool vibes to your Summertime events with this tank dress! They're super comfy, and you can style them a ton of different ways. I loved this burnt orange color paired with this floral belt. The best part is it's only $15 and comes in ten different colors!
If you want to check out my full Target Try-On check out my Instagram- Boldlipsandblondehair 💕 If you want to shop my looks through LIKEtoKNOW.it! Its super easy to shop my looks- Click this link boldlipsandblondehair to shop my Drugstore Makeup Favorites💕1️⃣ Download the LTK app! (It's free!) 2️⃣ Follow me- Boldlipsandblondehair 3️⃣ Shop my looks!
---