Happy Monday! Another week another Target try-on haul, but honestly, Target clothing has the best bang for your buck! Don't forget to use Target Cartwheel to get 5% off sleepwear, Universal Thread Clothing, and Handbags this week! Make sure to always check Target Cartwheel because they always have clothing on sale. For this Target Try-On Haul this week, I found a variety of dresses, tops, silk skirts, and even a flannel for Fall. I don't know about yall, but I'm so ready for Fall😍 Check back for a full Target Fall Try-On Haul coming soon! Go follow me on Instagram- boldlipsandblondehair to watch my full Target try-on haul. Below are my Target finds this week⬇️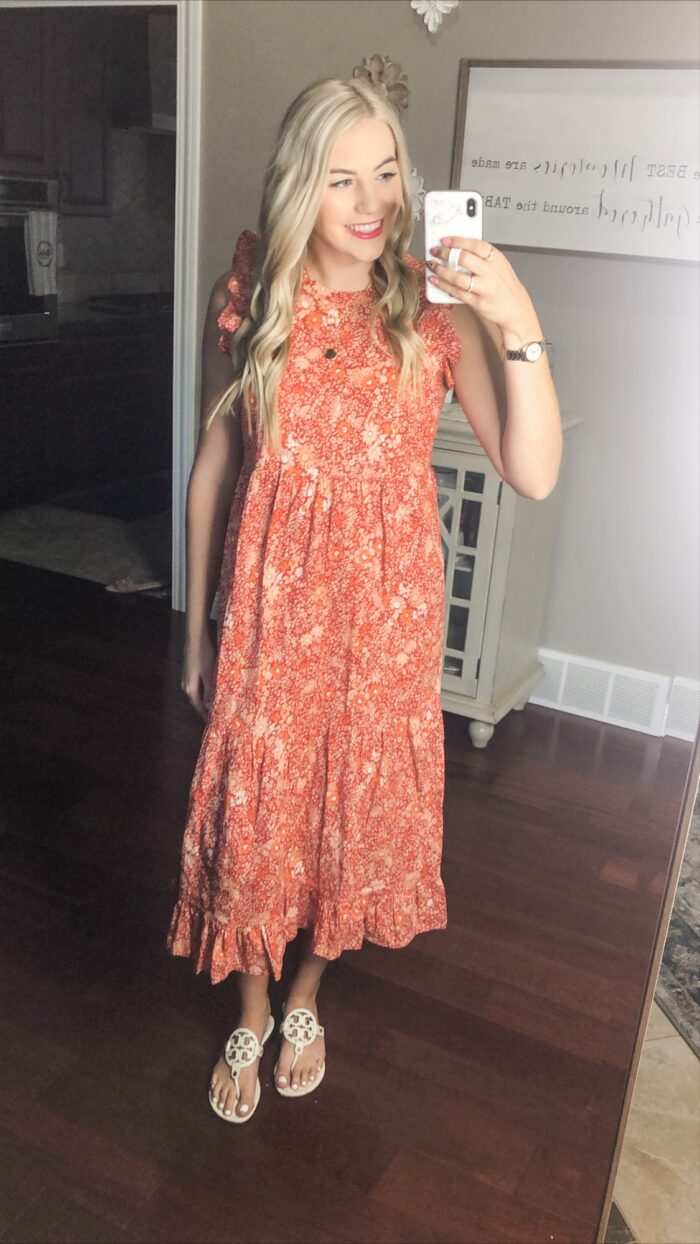 How pretty is this Universal Thread ruffle sleeveless tiered dress?! 😍 This is one of my favorite dresses from this entire haul! It's a perfect dress to transition from Summer to Fall. Just add a jean jacket and booties! This dress is $35 and 5% off with Target Cartwheel. For reference, I'm wearing a size XS.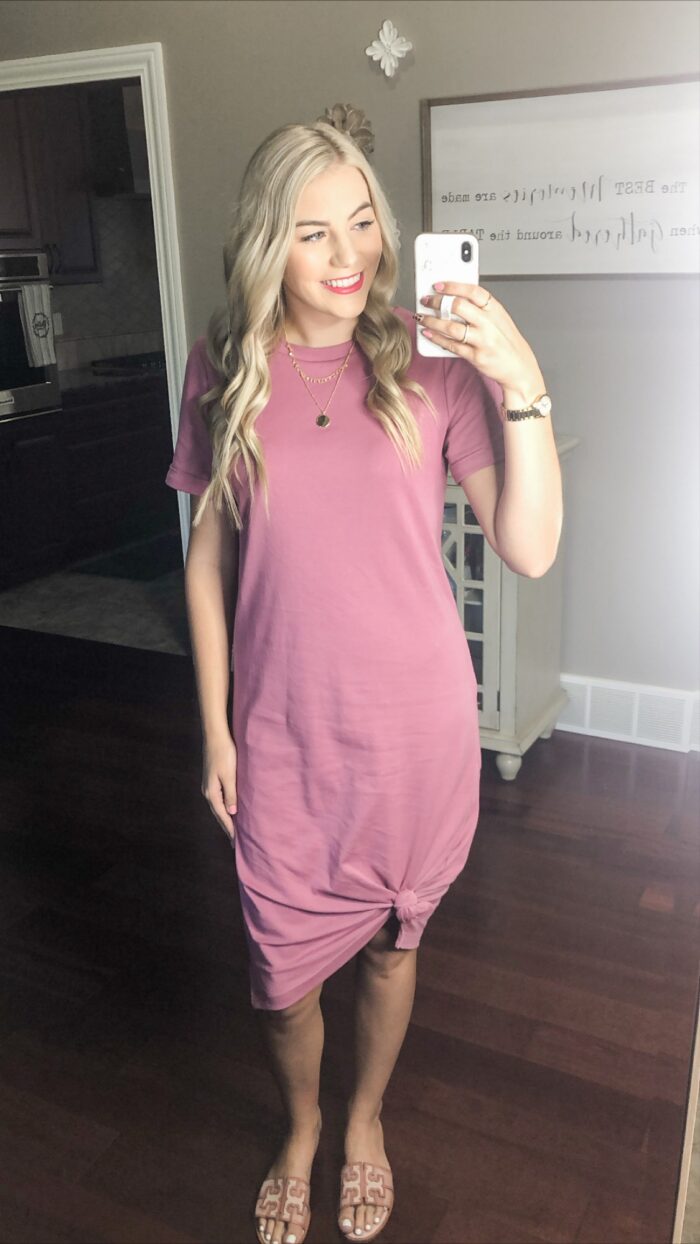 T-shirt dresses are a must-have in your closet because you can wear them so many different ways! The best part about this light purple dress is it's only $20. I'm wearing a size XS for a more fitted look. I love tying a t-shirt dress at the bottom to add a little flair to your look. Striking the perfect balance between casual and cute, but keeping it comfy! Style this dress with sneakers and a denim jacket to dress it down. Or scroll down to see how I dressed this outfit up⬇️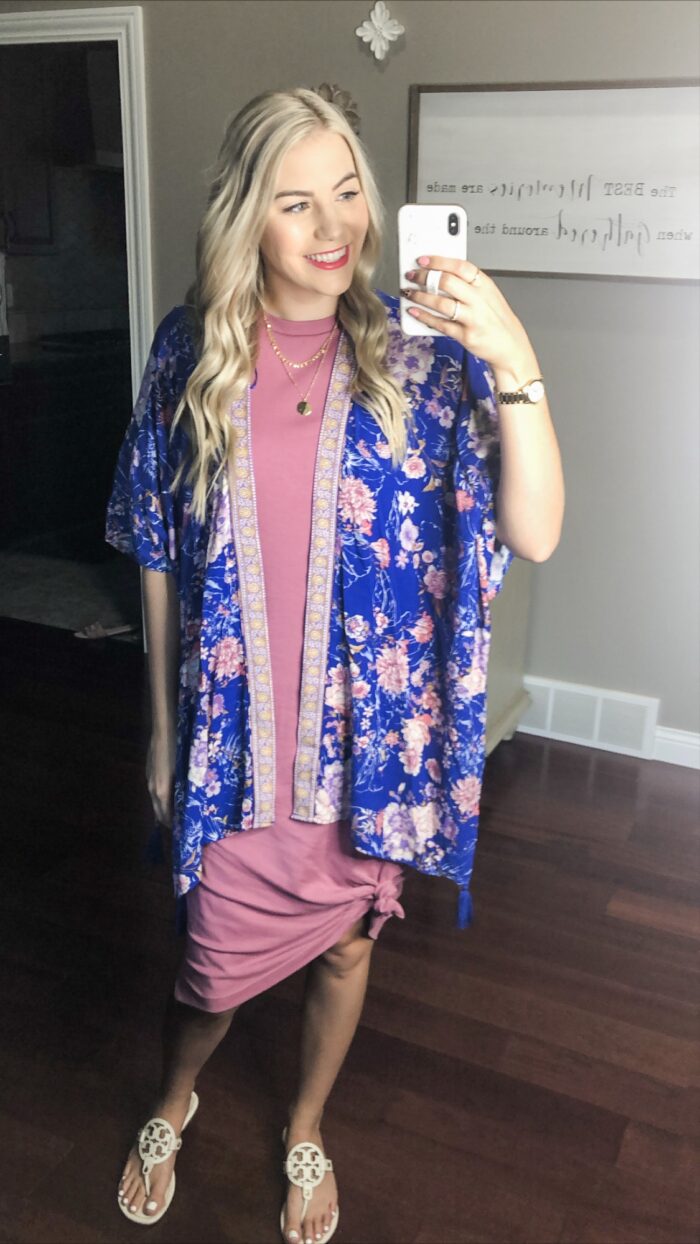 Floral kimonos are my favorite thing to dress up any outfit! I paired this t-shirt dress with this pretty blue kimono. I can't wait to style this kimono in so many different ways! I'm wearing a XS/S, and it fits true to size. This kimono is $30!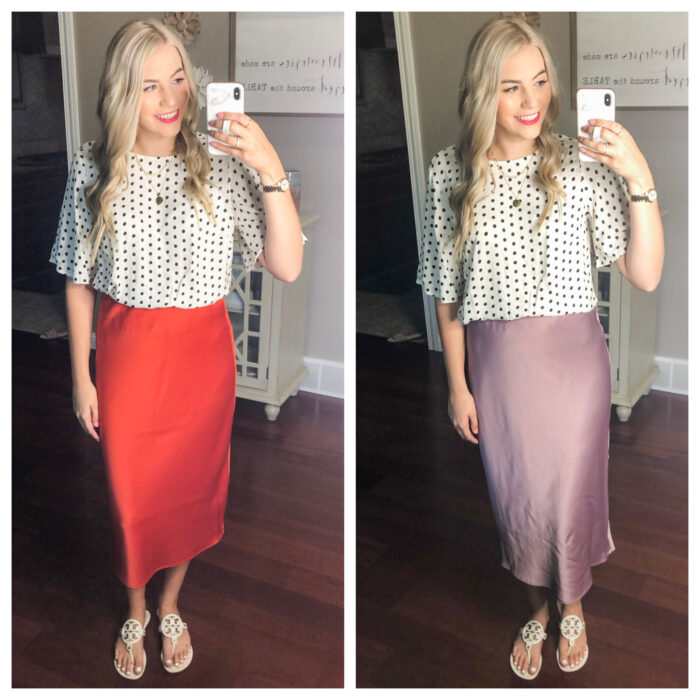 The perfect chic outfit for the office or date night from Target for under $50! I paired this polka-dot shirt with this stunning silk skirt. Can you believe this silk skirt is only $22? It's such good quality and comes in so many different colors. I'm wearing a size XS in the silk skirt, but it's elastic so super stretchy and comfortable. The polka dot shirt is $20 and, I'm wearing a size small.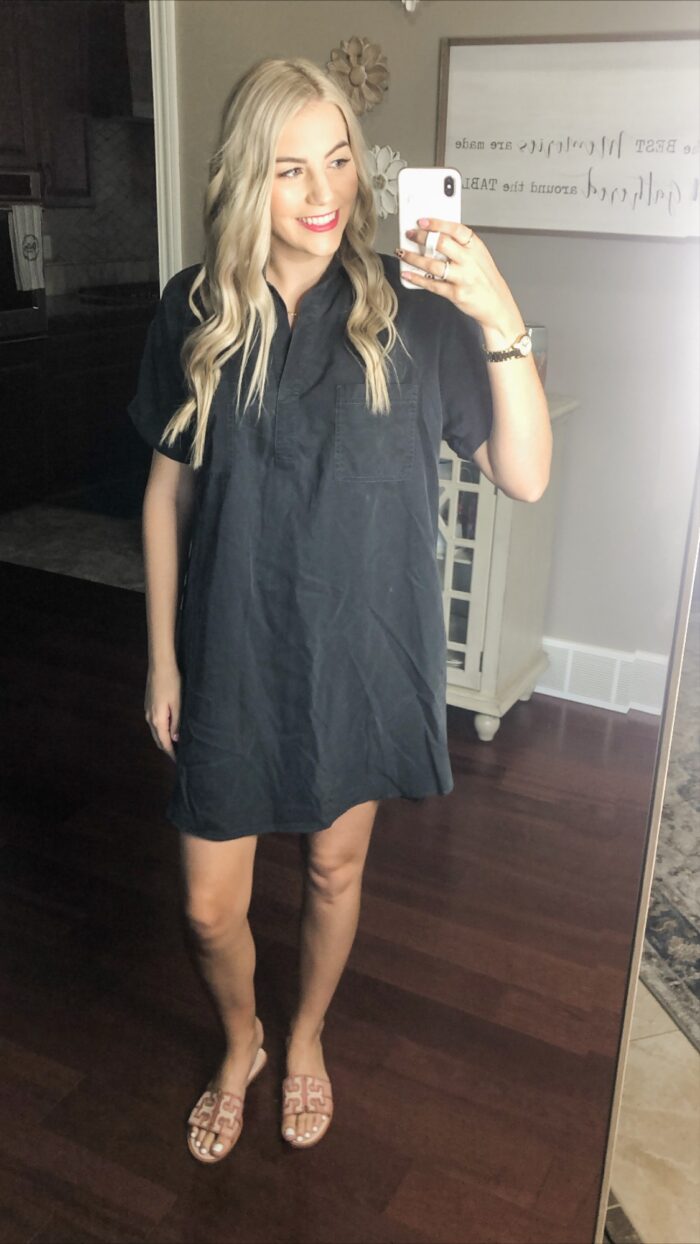 This shirt-style dress brings an edge to your wardrobe! I love that it's a solid color, which makes it so easy to layer. Layer it with a denim jacket or even a leather jacket to add a little edge to your look. I'm wearing a size small and it fits so good. This dress is $28, but 5% off with cartwheel this week.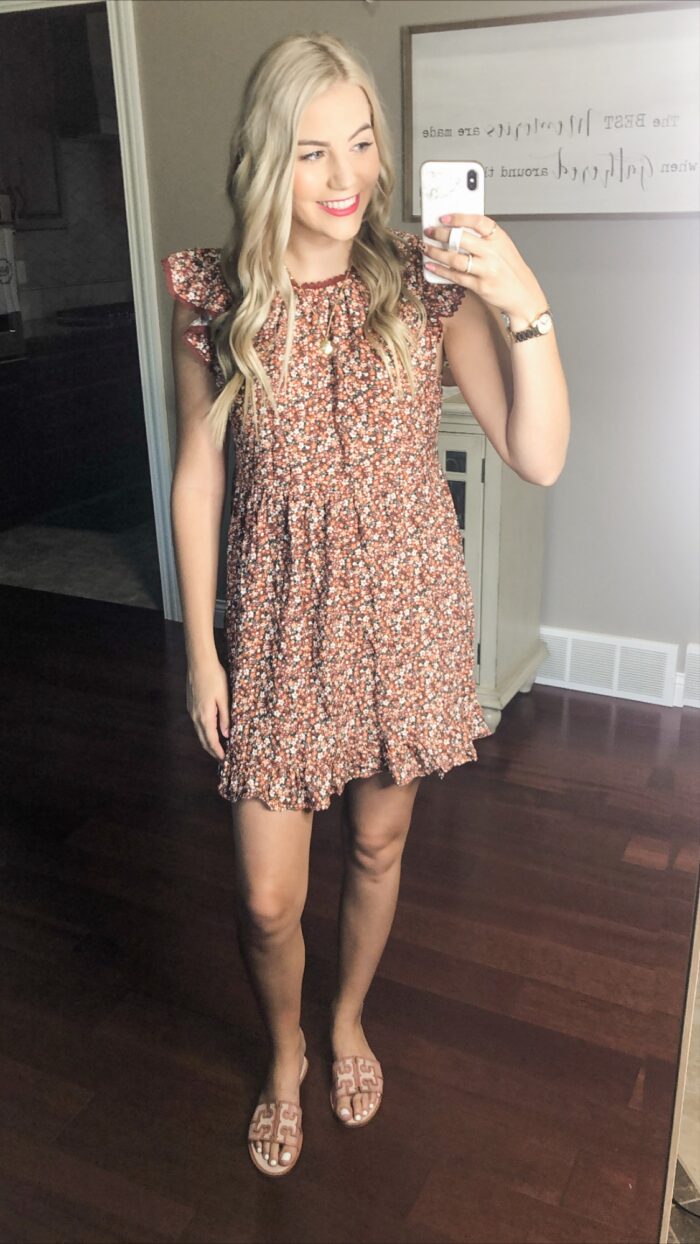 My favorite part about this dress is the stunning flutter sleeves and ruffled hem. This dress is only $25 and perfect for Summer. I am wearing a size small, but suggest sizing up for length!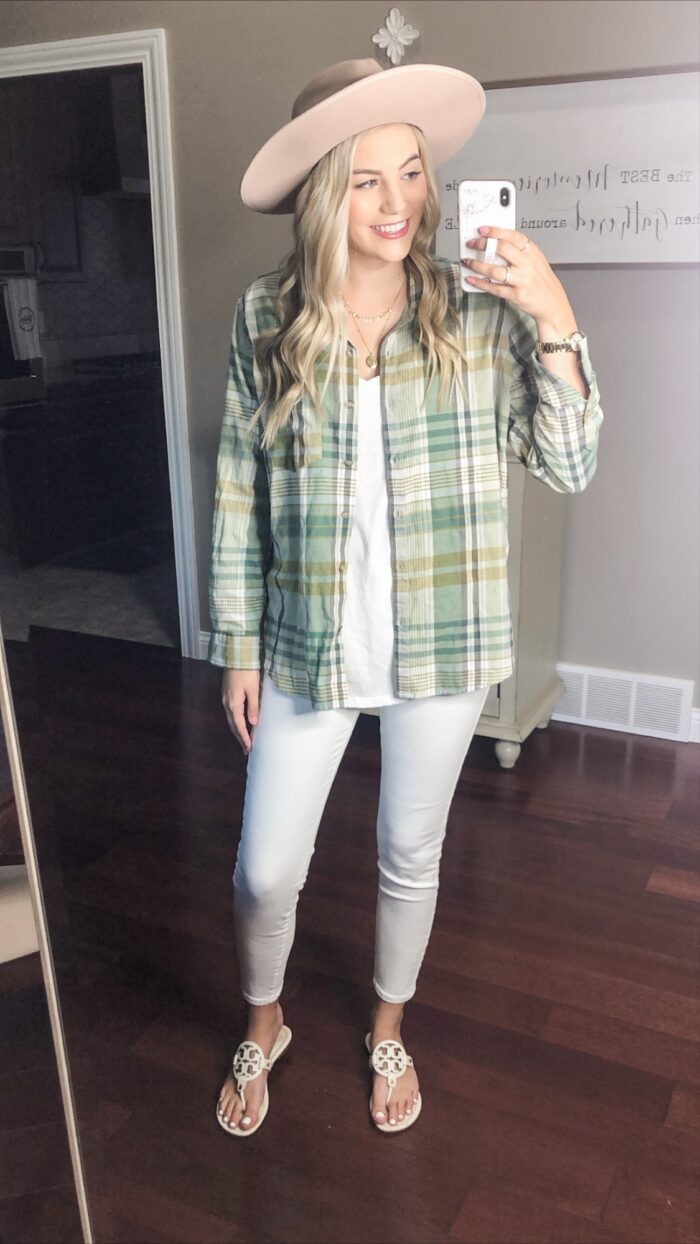 When I saw this flannel, l I got SO excited for Fall😍 Honestly Fall is one of my favorite season EVER because I'm obsessed with sweaters and flannels. I couldn't believe this flannel was only $20. It's so soft, fits perfectly, and is so cute! I'm wearing a size small, and it fits very true to size. As soon as Target gets in Fall clothes, I will be sharing a Fall Try-On so stayed tuned.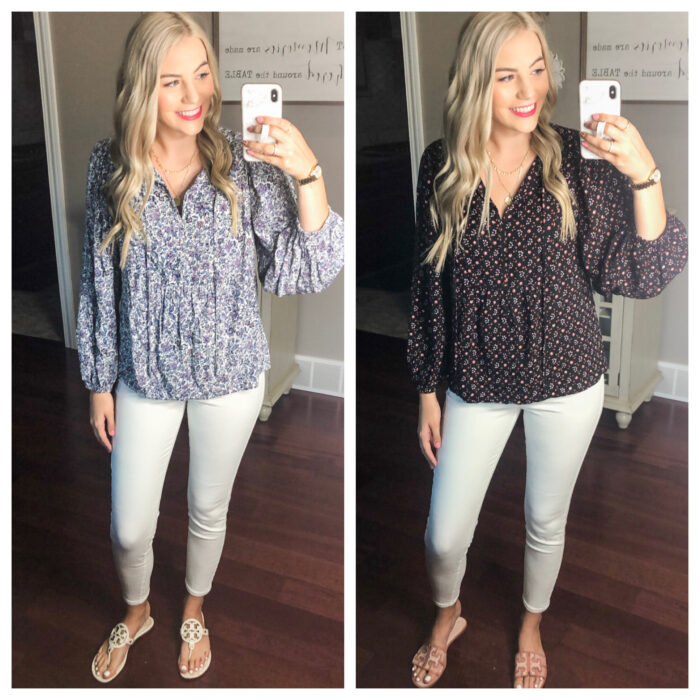 This is my favorite Universal Thread shirt of all time and I bought it in two different prints. These floral-print long-sleeve tops are high-quality and only $25 and an extra 5% with cartwheel. This is such a perfect shirt for work, an office party, or a casual day shopping!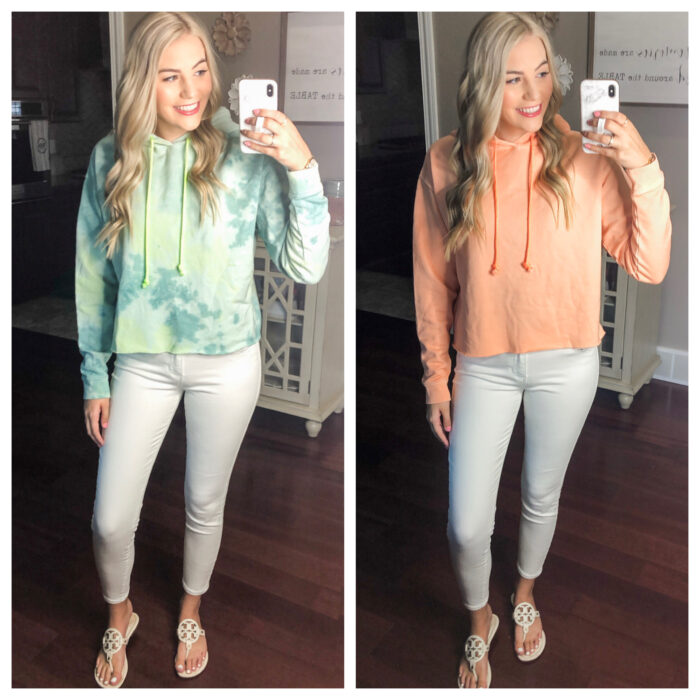 This long-sleeve hooded sweatshirt is only $18 and soo soft! At home, I live in sweatpants and sweatshirts, so I love a good cozy find! This sweatshirt comes in so many different colors. I'm wearing a small, and it fits true to size.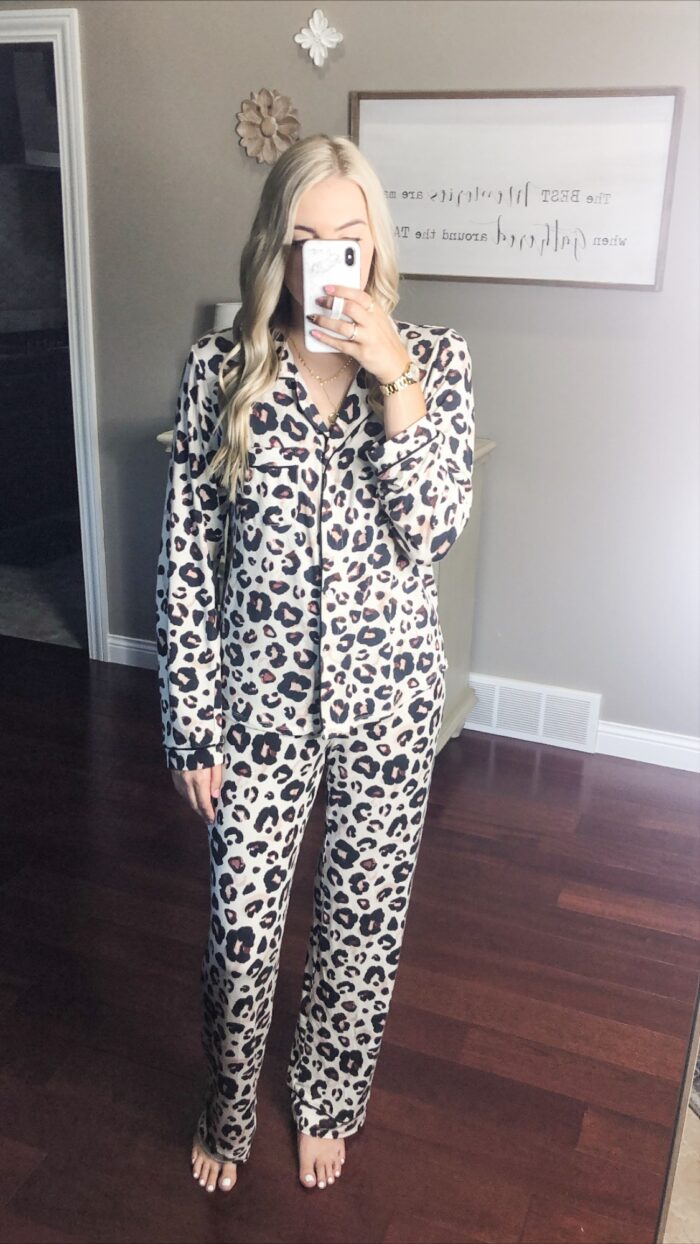 I am leopard print obsessed, so when I saw these leopard pj's at Target, I had to buy them! They are so cozy and such good quality. I have bought so many pj's that wash up terribly and look worn so fast. These pj's are the best fabric that washes up so good! Sleepwear at Target right now is 5% off with cartwheel, so they end up being $28! Honestly, I have been living in these pj's, but like I said leopard obsessed✨
Thank you so much for reading my Target Try-On Blog! Click this link boldlipsandblondehair to shop my full Target Try-On. Don't forget to follow me on Instagram- boldlipsandblondehair to check out the full try-on haul. Keep your eye out for my Target Fall Try-On Haul coming soon! XOXO -Kaylee
---