Hearts in the Park is an event created and inspired by healthcare workers to serve our vulnerable populations. This event will bring wound and foot care, meals, hygiene supplies, clothing, water, housing support, medical care, and so much more to our neighbors in need during this difficult time.
Find more on the Facebook event HERE.
We appreciate anything you are able to give. ❤️ If you would like to donate clothing, food, or other hygiene supplies to our event, please do so at our curbside drop off table. This will be set up the day of the event: Tuesday, September 1st, 11:00am – 2:00pm, at the Salvation Army Shelter parking lot.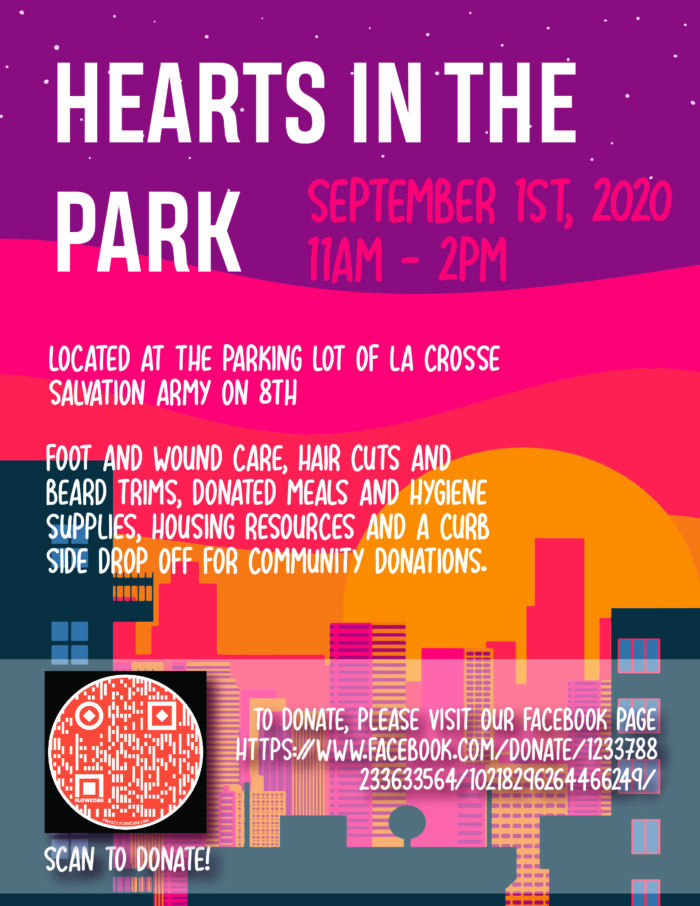 Below, find their Venmo information to donate to the cause!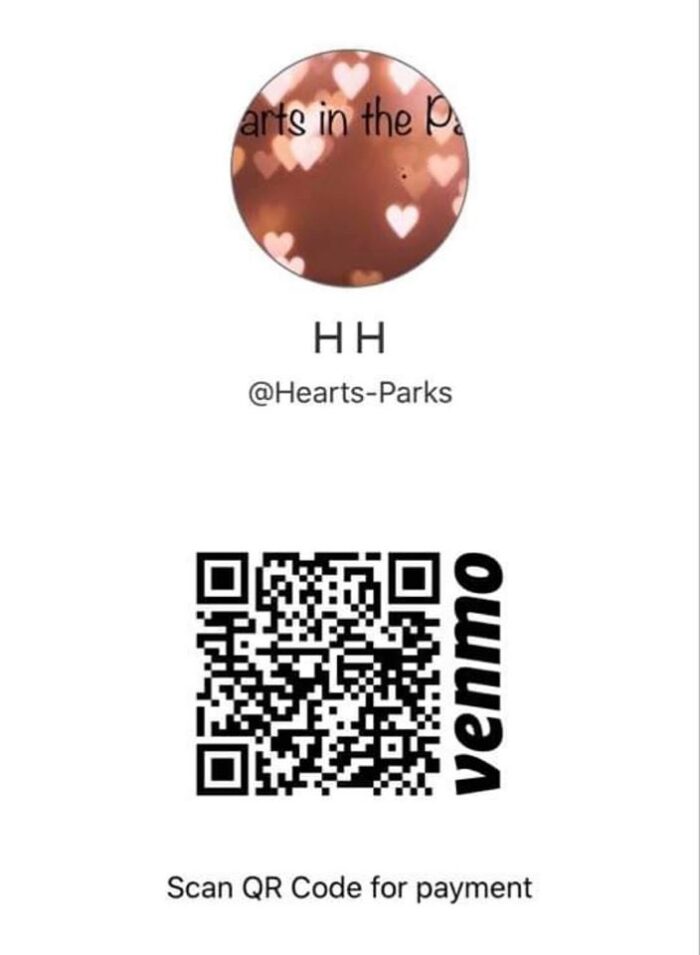 Here are some suggestions for donation items for our county approved stations:
Masks
Hand sanitizers
Sanitizing Wipes
Band Aids
Soap
Toothbrush, toothpaste
deodorant
clothing
blankets
wash cloths
bath towels
gauze
wound care ointments
wound care wraps
wound supplies
Toenail clippers
Tubs for soaking feet
Bottled water
Vicks
Foot powder
pads
tampons
briefs
nonperishable food items
---