UW-L's Lambda Chi Alpha, Pi Psi Zeta chapter is a social fraternity that is nationally partnered with Feeding America, and locally with WAFER, but are working to include other organizations with similar missions, including Hunger Task Force and local Onalaska and La Crescent food shelves.
The fraternity started our annual food drive last fall and raised almost 700 pounds of food. This year, considering how difficult the last few months have been for many folks, we decided to go MUCH larger with a goal of 2500 pounds of food, and expanding to include local congregations as well as Onalaska food shelves as well. We talked to Vice President of Philanthropy, Brandon Hawn, about this year's event!
Festival foods has been gracious enough to donate 1000 bags, and DigiCOPY has donated 1000 fliers for those bags.
The community can help by filling a provided bag starting this Friday, 10/16, and leaving them on the door step on the afternoon of Sunday. 10/25, and their members will come by and pick it up, and drop it off at your local food shelf.
If you didn't get a bag and are interested in helping out the drive, you can stop at one of our partner churches: St. Joseph the Workman Cathedral, First Presbyterian Church, Christ Covenant Church, or Trinity Lutheran in La Crosse, New Hope Fellowship in Onalaska, or La Crescent Free Church in La Crescent to drop off donations, or make a donation in Lambda Chi Alpha's name to WAFER, or your local food shelf.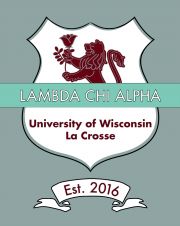 ---