Congrats to Sara Gallup of Trempealeau. Sara scored the $1,000 Go Fund Yourself prize from from Fred's Brake & Alignment and Z93.
Now, let's celebrate Ugly X-mas Sweater Day! Upload your pic below to enter and win!
Does your ride need a little extra attention? Make sure everything works this winter. Take it to Fred's. In most cases, Jake and the crew at Fred's can get you in IMMEDIATELY, and usually DONE the same day, saving you time and money!
Call Fred's at (608) 784-5708 or hit https://www.fredsbrakeandalignment.com/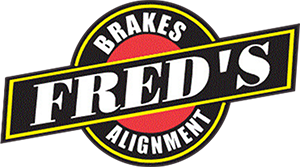 ---