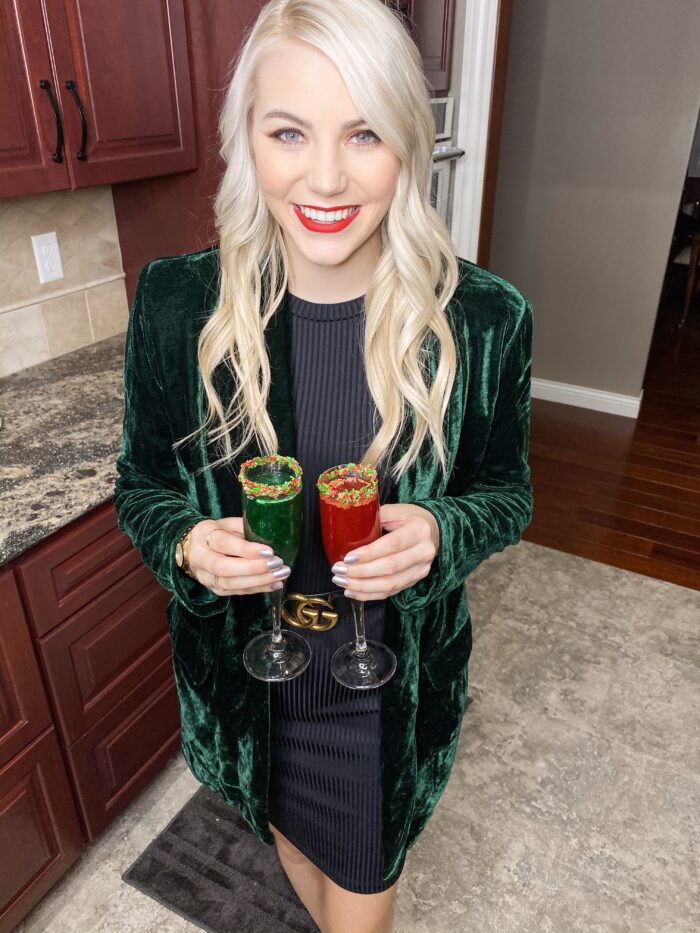 If you're looking for a festive glittery Christmas cocktail, look no further! Glitter champagne is a must to celebrate the Holiday's and it not only delicious but so easy to make. All you need to create this glittery drink is a bottle of champagne, grenadine, honey, Prism Powder, and sprinkles. You can shop the Prism Powder and Sprinkles at fancysprinkles.com 🥂 Head to my Instagram- boldlipsandblondehair for a tutorial on making this pretty drink! 

How to make Glittery Christmas Cocktails
To create this pretty Christmas cocktail, dip the rim of your glass in honey and then dip it into the sprinkles. Then add Prism Powder to your glass for a fun twist on the traditional Christmas cocktail. After the Prism Powder, fill the glass 1/2 way with champagne and then add some grenadine!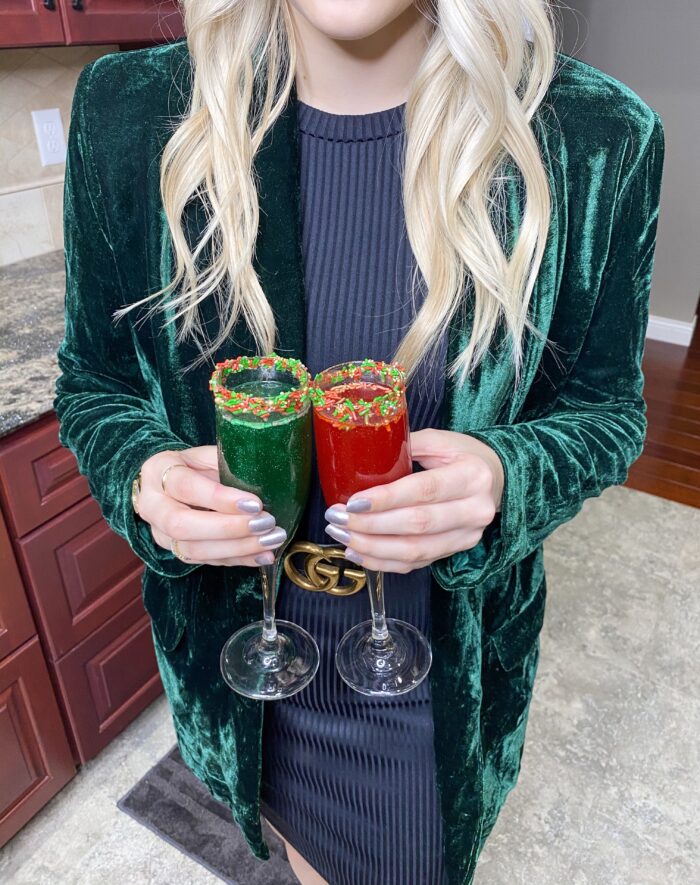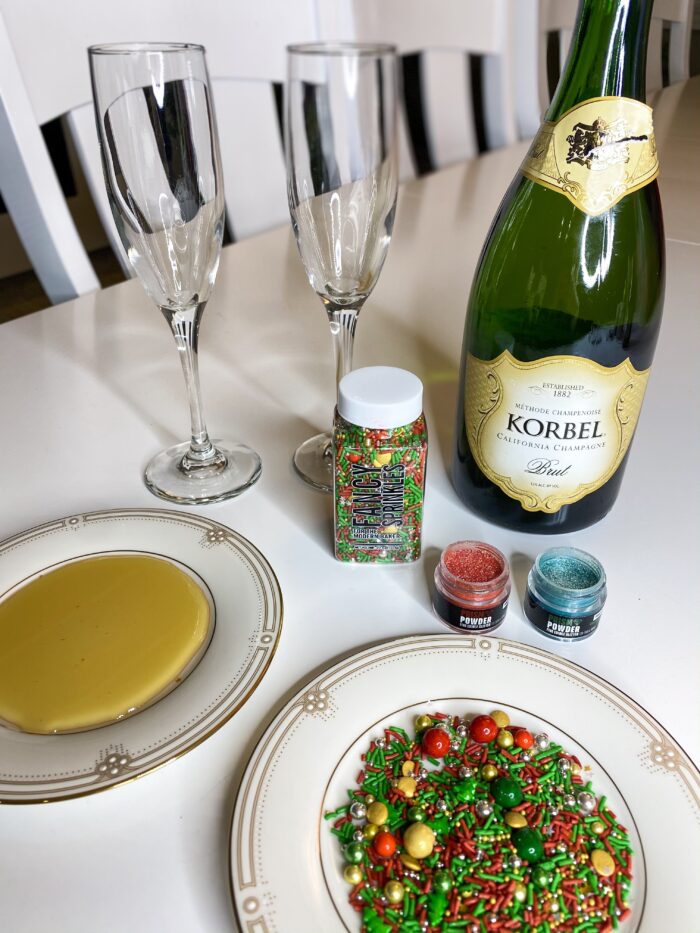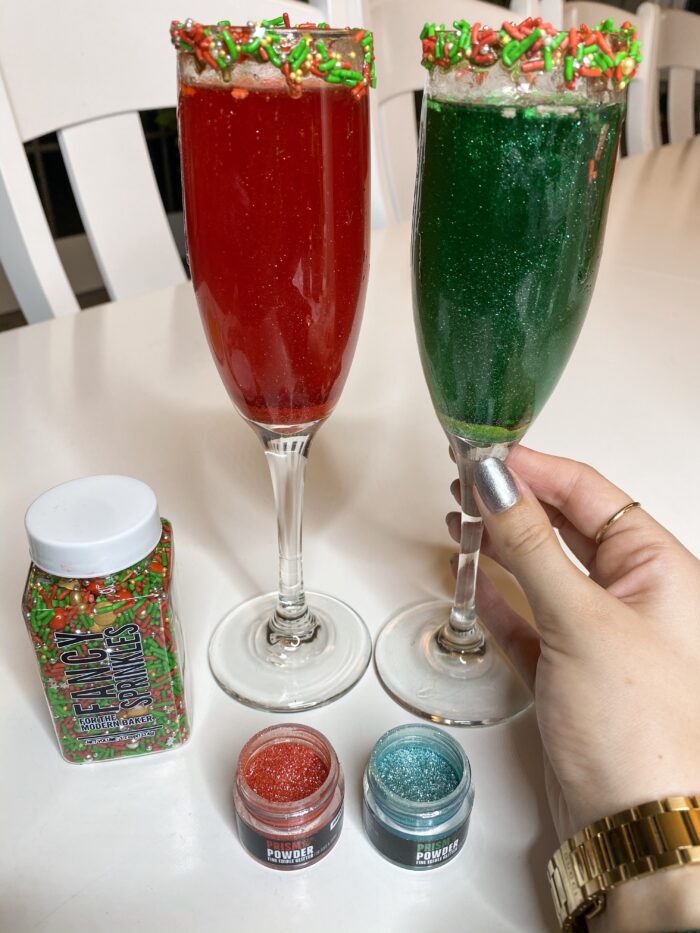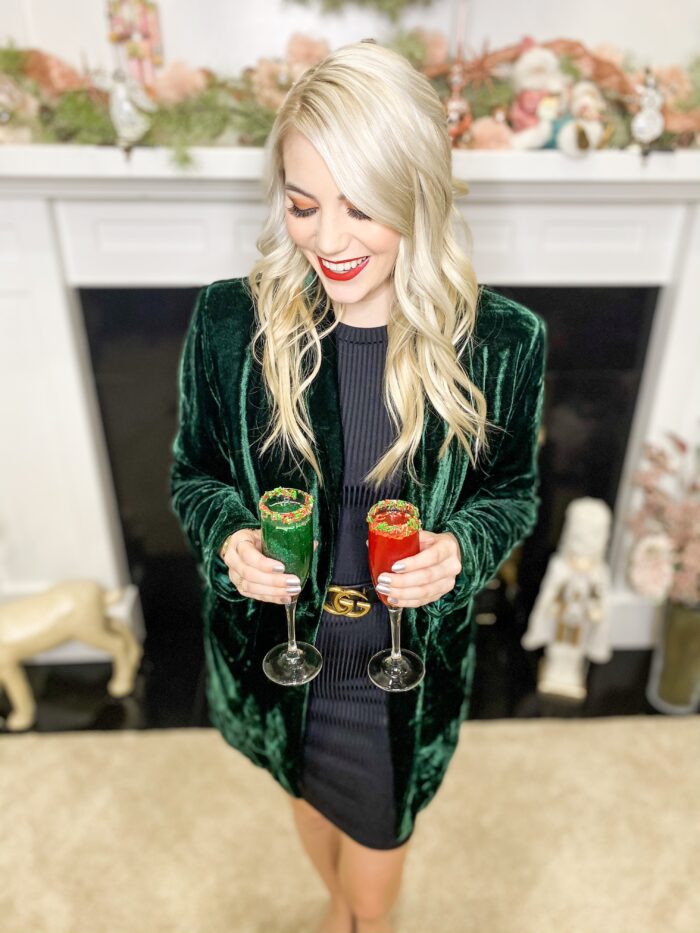 ---