The La Crosse Suicide Prevention Initiative is committed to promoting awareness that suicide is a public health problem that is preventable and increasing awareness about suicide prevention throughout the greater La Crosse community.
This Saturday, they're presenting a Virtual event with recorded pieces by local dance groups, show choirs, dance teams and dance studios. The event is an effort to spread awareness, hope and support regarding suicide. We spoke with Board Member, Deb Mahr, to find out what to expect!
There will be performances posted and messages shared online with a virtual Facebook event. For those participating in the event (sharing and commenting) you will have a chance to win prize baskets!
Some groups who will be sharing videos include:
La Crosse Hmong Dance Team
Viterbo Show Choir
Aquinas Dance Team
YMCA Dance Program
Logan Dance Team
Amanda's Dance Academy
La Crosse Dance Center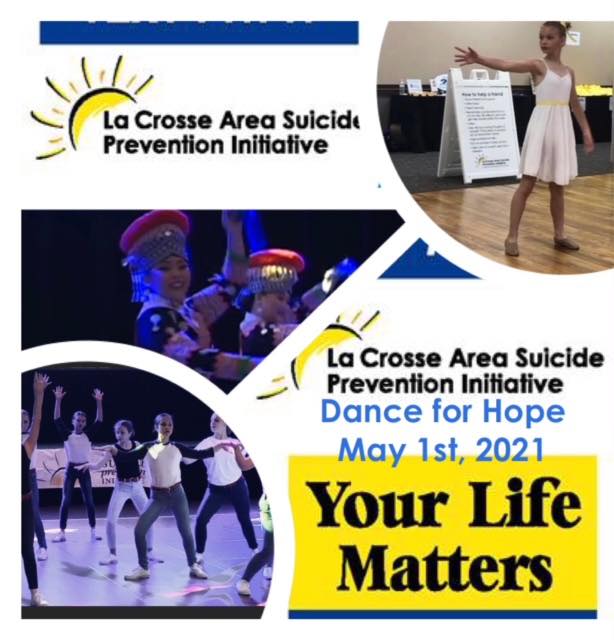 If you, or someone you know is struggling right now, please reach out for help. You Matter!
PLEASE CALL 911 or 211 FOR IMMEDIATE ASSISTANCE, text the Hopeline at 839863 or contact the Suicide Prevention lifeline at WWW.SUICIDEPREVENTIONLIFELINE.ORG
Chat online or via phone with Great Rivers 211 HERE.
---