WIN A PONTOON BOAT WITH VIZZY HARD SELTZER
Win this amazing 20 foot pontoon boat from American Marine and Vizzy Hard Seltzer!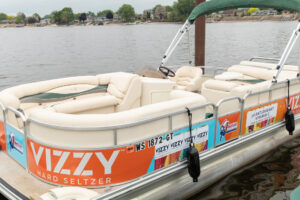 Here's how to get entered to win the pontoon this summer:
Visit participating bars and restaurants and ask your server/bartender for a bucket of Vizzy & get the QR code!
Red Pines, Onalaska
River Rats, La Crosse
Robins Nest, La Crosse
Dugout 47, La Crosse
HD Tavern, Holmen
Features Holmen
Smokey's, Holmen
Hillbilly's, La Crosse
Fireball Lanes, Kendall
Harris Crossing, Sparta
The Zone, Sparta
Augies, Bangor
Leon Country Tavern, Leon
Features West Salem
Hitchin Post, Wilton
Hidden Inn, Kendall
The Place, Norwalk
The Vault, Rockland
Wildcat Bar, Ontario
Rivers End, Ontario
The Bank, Tomah
Kelsey's Class Act, Tomah
Re-Petes, Black River Falls
Sunset Tavern, Black River Falls
Thirsty Turtle, Stoddard
Tom Sawyers, La Crosse
Castaways, La Crosse
Hungry Point, Trempealeau
Pettibone Boat Club, La Crosse
Moxies, La Crosse
Java Vino, La Crosse
Alpine Inn, La Crosse
The Brothel Tavern, Fountain City
Listen to Z93 to find out where the Vizzy Pontoon boat will be next! Visit your new boat and learn about more ways to enter!
Visit your new boat:
Pettibone Boat Club – July 29th from 4-7pm
*Pontoon giveaway slated for August 19 (subject to change)
Click here to enter for a chance to win variety packs of Vizzy Hard Seltzer! Must be 21+ to enter.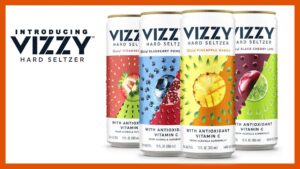 ---