Nashville Outfits Part 2
Written by Kaylee on June 22, 2021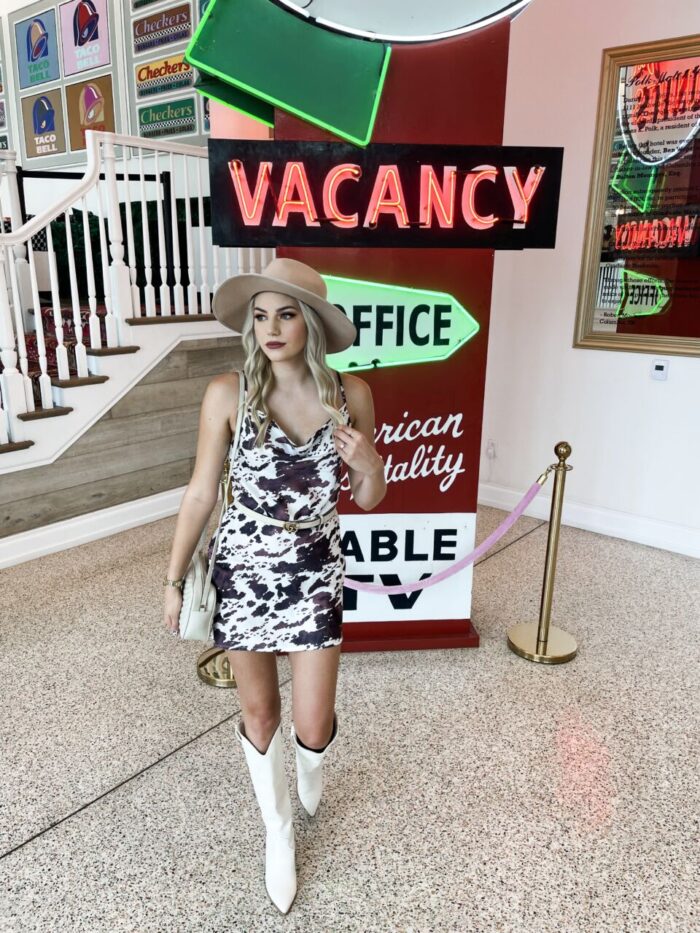 We loved Nashville so much we decided to go back! This time we drove down for the weekend with my cousins and friends, and it was a blast. I had so much fun styling outfits for Nashville and wanted to give you the inspiration that will rock your next trip. The best part about these outfits for Nashville is there perfect for traveling not only to Nash, but any country concert or music festival this summer. Bring on the fringe, cow print, and cowboy hats! Outfit details are all linked on LIKEtoKNOW.it- boldlipsandblondehair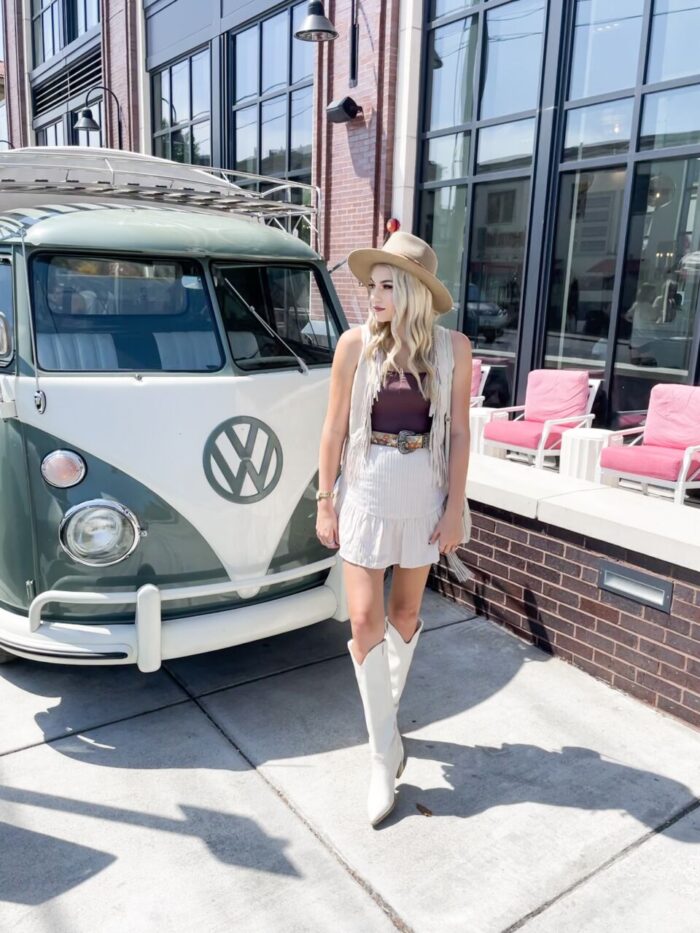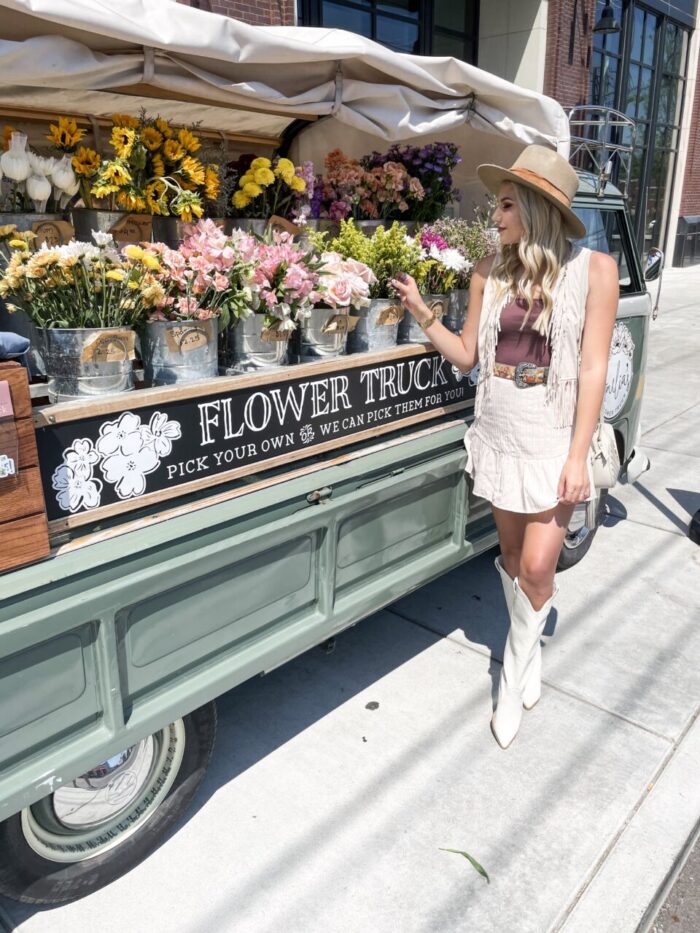 This outfit is from Willow Boutique and one of my favorite outfits from this trip! Isn't the fringe vest perfect?! My hat, skirt, and fringe vest is from Willow Boutique and my bodysuit is Skims from Nordstrom! I am obsessed with these white boots because they go with everything. There from Lulu's and run tts.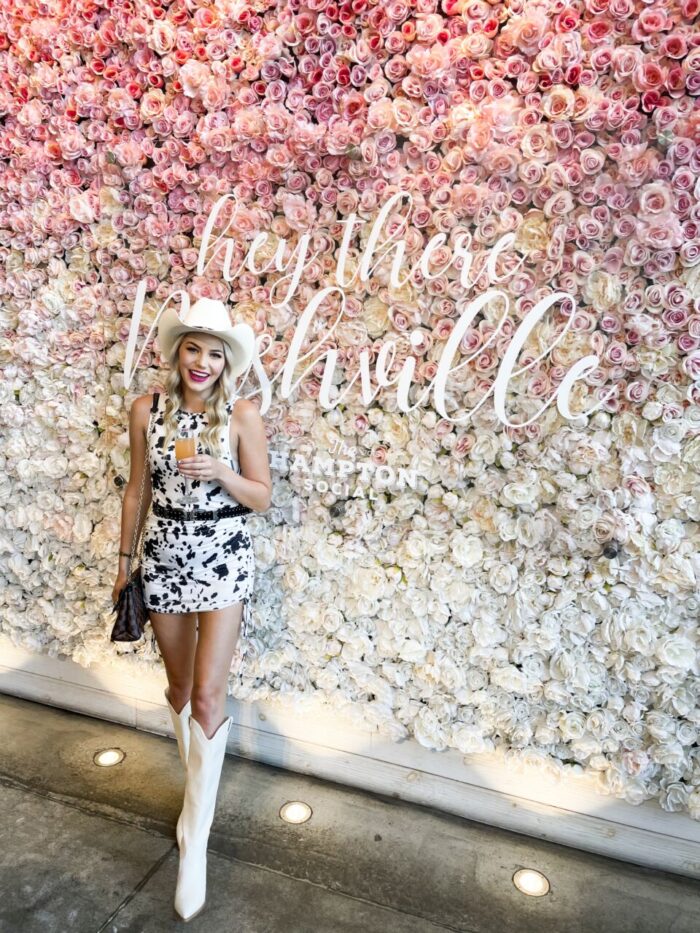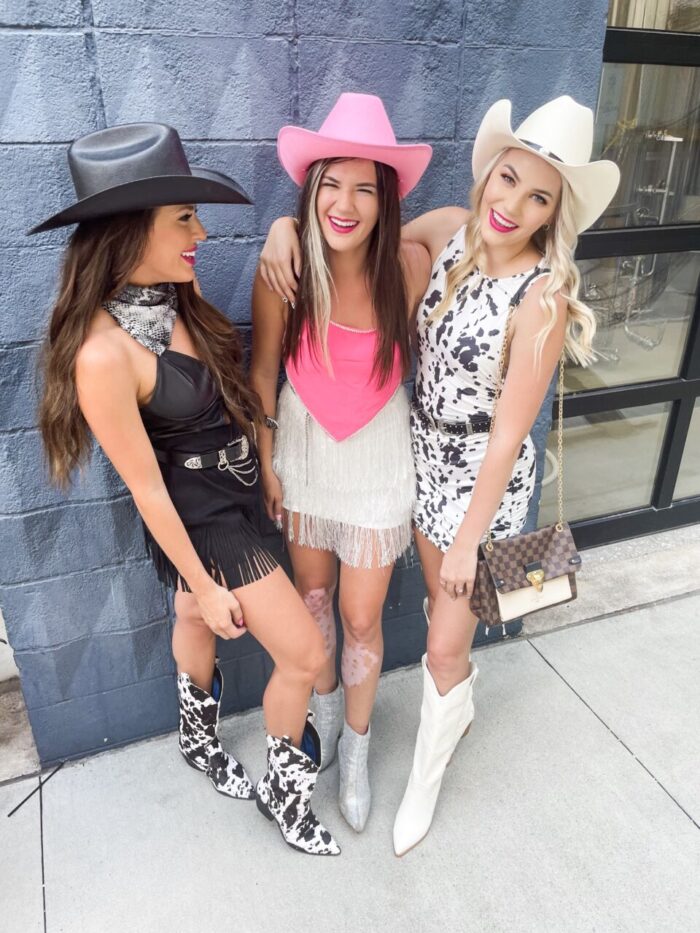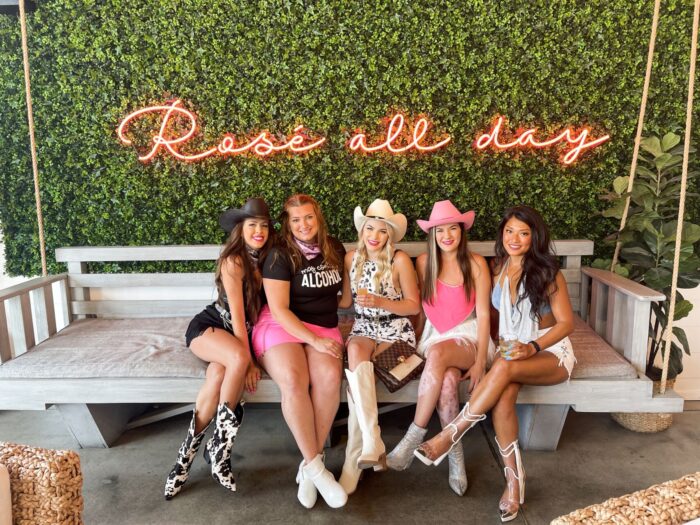 This cow print dress is amazing and under $20! I couldn't believe the quality of this dress for the price. It's from Amazon and perfect for Nashville. I'm wearing a small and it runs tts. My belt and cowboy hat are from Amazon and under $20!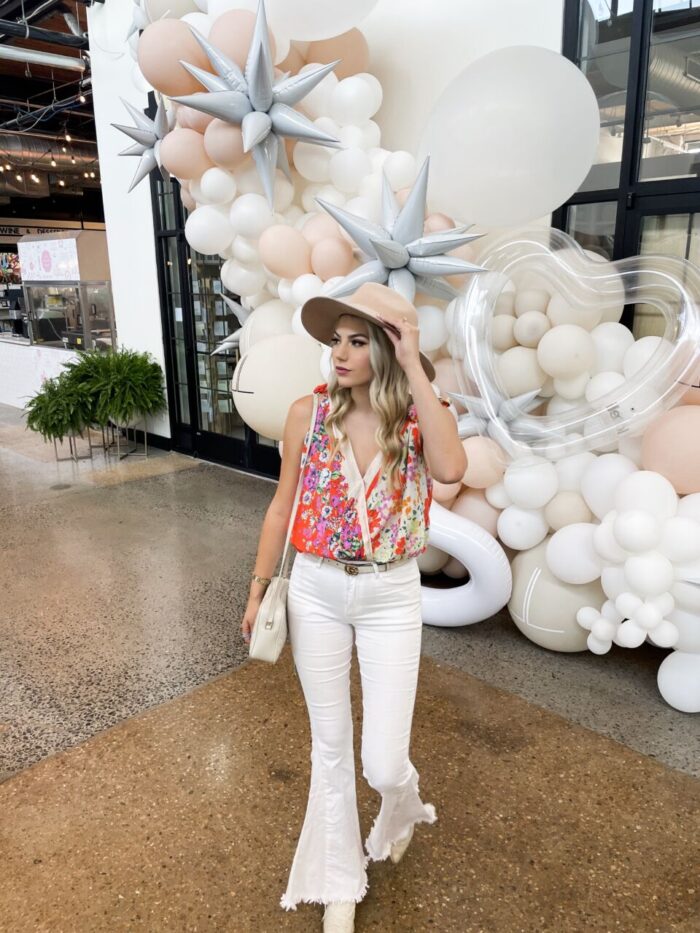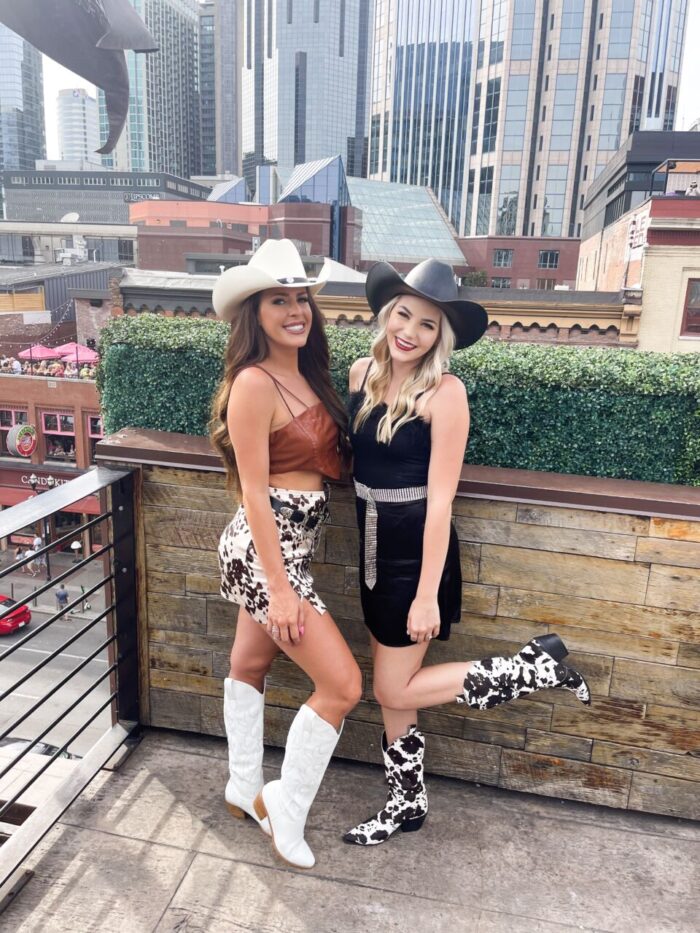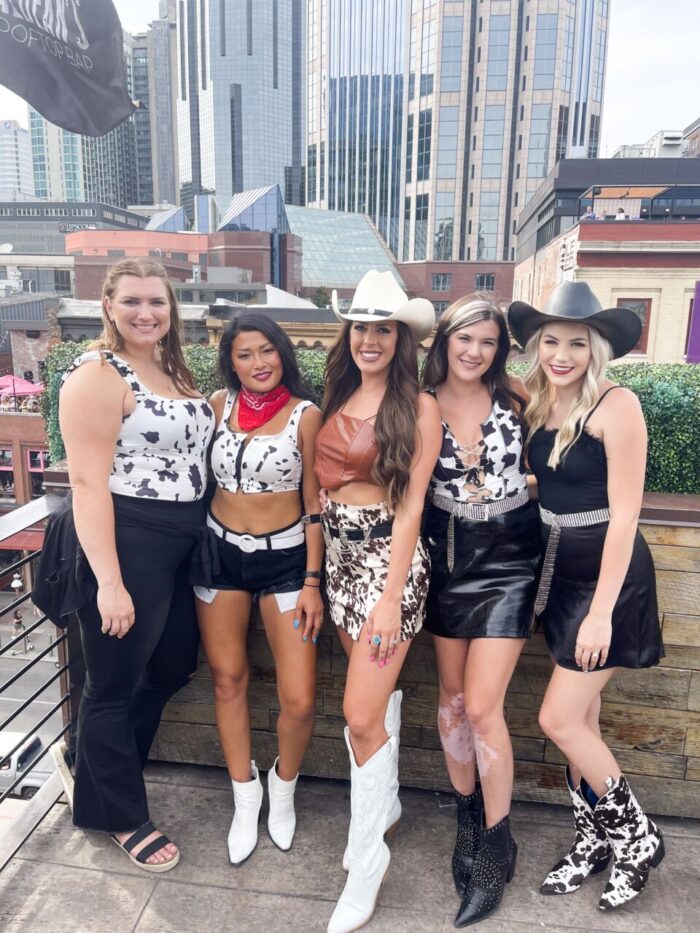 Taking Cow Girl to a whole new level🐮🖤 We had so much fun all wearing cowprint in Nashville and I loved seeing everyone's spin on cowprint! I went more simple with my outfit by pairing a black silk skirt and black tank together and then added flair to the outfit by accessorizing. I added a fun sparkly belt from Amazon that's under $20 and cow print boots from Nashville!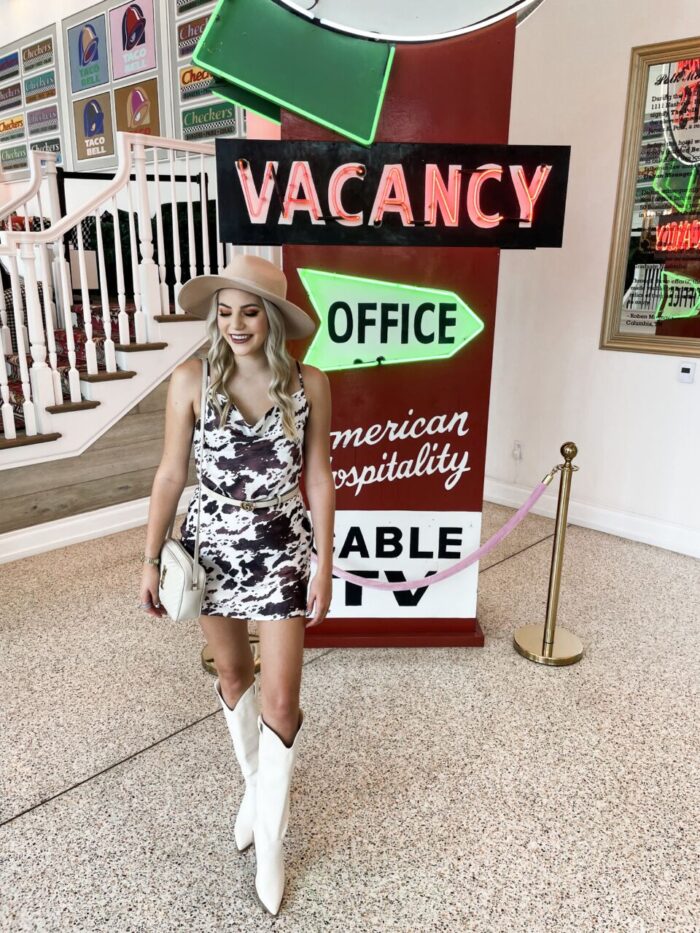 Another take on cow print and one of my favorites! This dress is from Urban Outfitters and fit so good. I added a belt to dress up the look! I'm wearing a small and it runs tts.
---