F.R.E.E. FEST DONATION FOR FIRST RESPONDER MEDICAL BAGS
Written by Ballzer on August 13, 2021
(Pictured: Steve and Angela Schlack-Haerer and their kiddos, Lauren & Reese, with Ballzer)
FREE FEST (FREE = First Responders Emergency Equipment) is a grass roots, non-political, non-profit event created to support our community and local first responders including Police, Fire Fighters, and EMS personnel.
There will be speakers, live music (Joe Cody, Tom Carpenter), games, medical bag presentations, and catering by Big Boar BBQ, Little Padthai food truck and Rose's food truck. An added benefit to the event will be a concurrent Kicking Bear Event. Kicking Bear is an organization created by Ray and Karen Howell, directed at exposing children (especially under-privileged and at risk youth) to the great outdoors, with a faith based mentoring process.
All proceeds of this event will be used to provide the La Crosse County, WI Police Department and Houston County, MN Police Department with high-quality medical bags for patrol cars. The goal of the event is to raise enough funds to purchase 100 medical bags.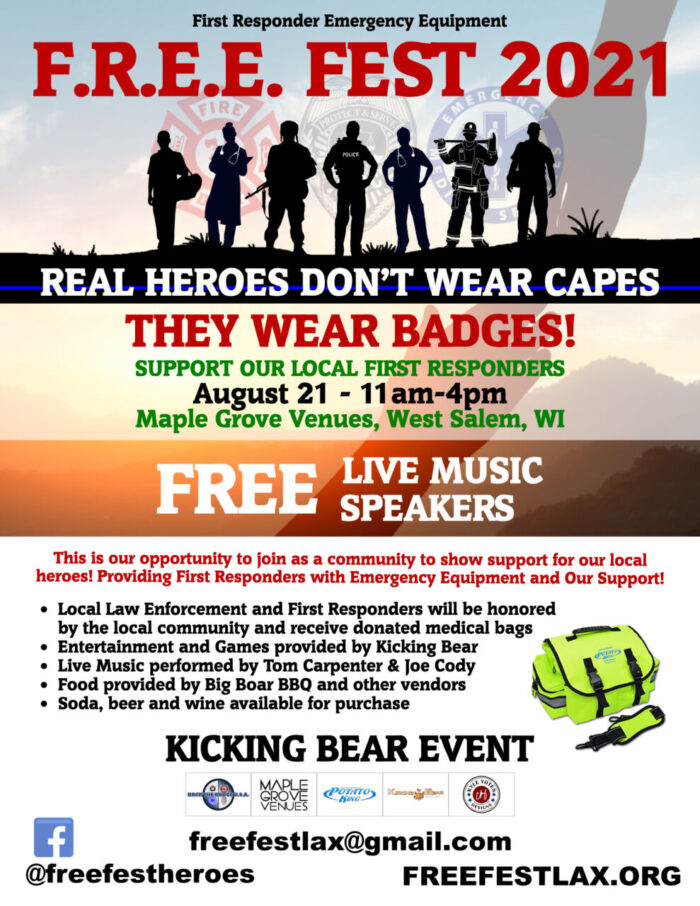 With the help of our sponsors, Builders Flooring and Optical Fashions, Zcare was able to donate $400 to purchase a medical bag for First Responders!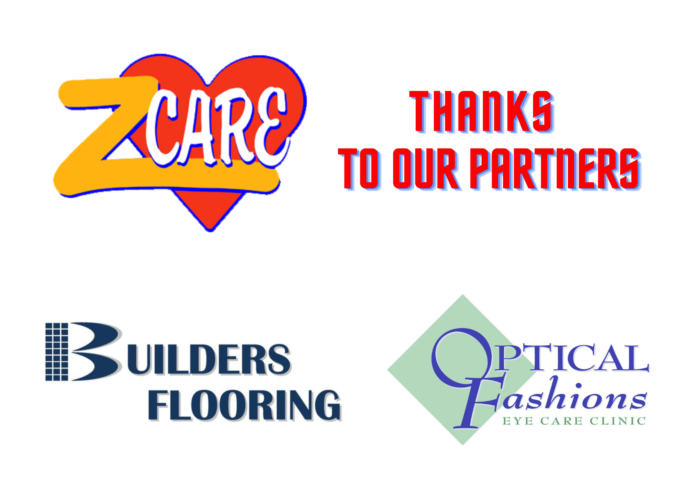 ---