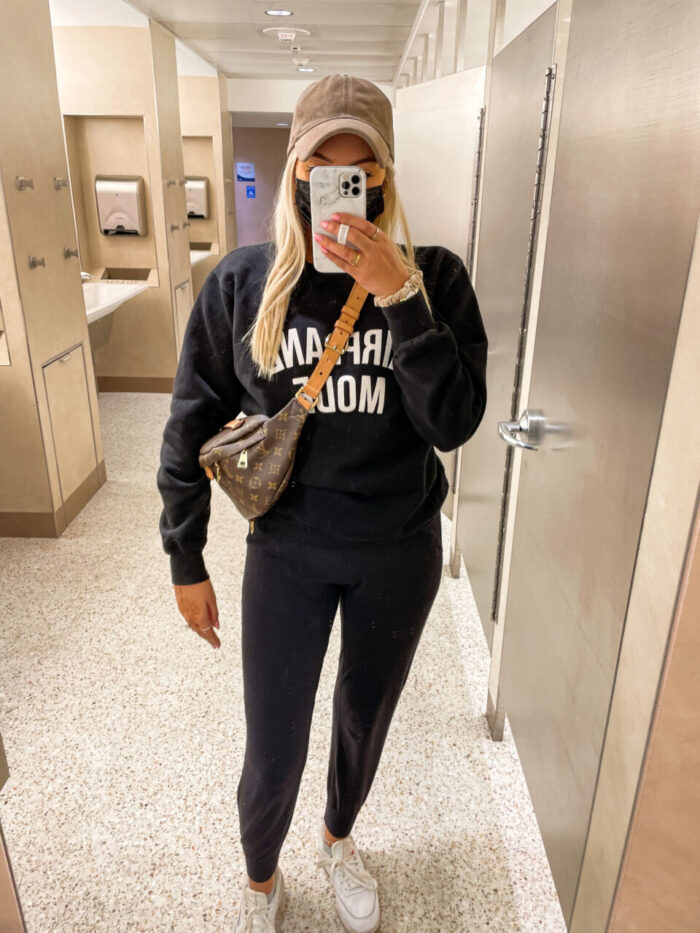 This past week I headed to Puerto Vallarta for a destination wedding! Whenever I get the opportunity to explore a new destination, I take it. Puerto Vallarta was such a beautiful place with the friendless people. One of the not-so-good parts about traveling is the long flight to get there, but as I have begun to travel more and more, I have found many items that make traveling so much easier. I thought it would be fun to share with you my travel must-haves while on the plane, along with some of my recommendations on my favorite brands and those items you don't want to forget.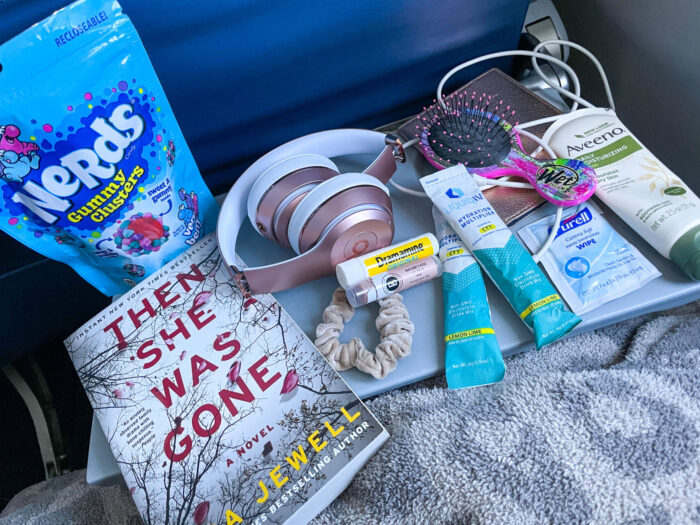 Something I have been trying to focus on in 2022 is reading more books. One of my favorite pastimes on the plane is reading a good book. If I'm feeling any flight anxiety, I dive into a good book, and it helps me forget I'm on a plane! On the way to Puerto Vulletto, I read Verity. It was excellent, and the flight went by so fast!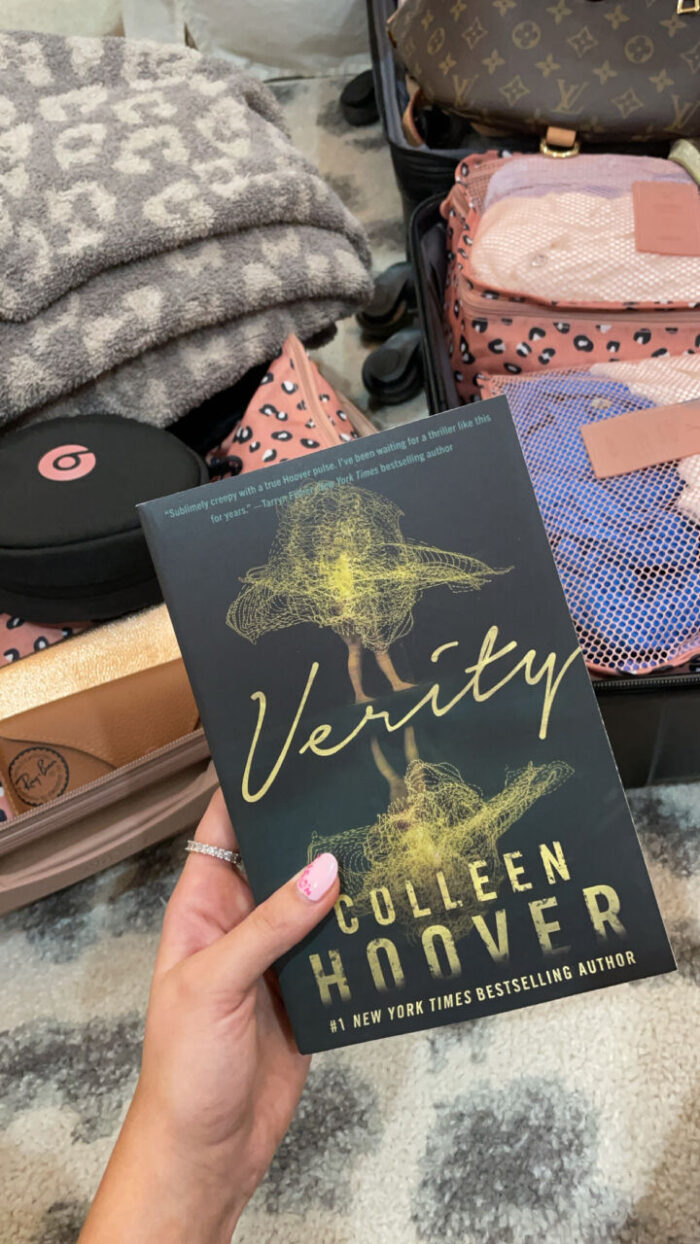 Headphones & Cellphone Charger- Another one of my favorite ways to pass the time on the plane is watching a movie on the flight! On my flight back from Mexico, I watched two films, and the flight went even quicker than the flight to Mexico. I always bring a pair of beat headphones because my ears get way too sore with the headphones that go in your ear. Don't forget an adapter chord if your headphones are Bluetooth. If you forget your headphones, they do graciously offer complimentary ones on the flight as well. I also make sure to bring a phone charging chord because another one of my favorite pass times is going through old emails or photos and deleting them because I'm guilty of having way too my pictures and emails! Haha
Liquid Iv- Liquid Iv uses a breakthrough cellular transport technology to enhance the rapid absorption of water and other nutrients into your body! I always use liquid iv before and after traveling to boost my hydration. You simply take a packet and mix it with water. One stick of liquid iv can hydrate faster than water alone! I am constantly dehydrated, and liquid iv saves me when traveling! Use my code- Boldlipsandblondehair for 25% off your entire order at liquid iv!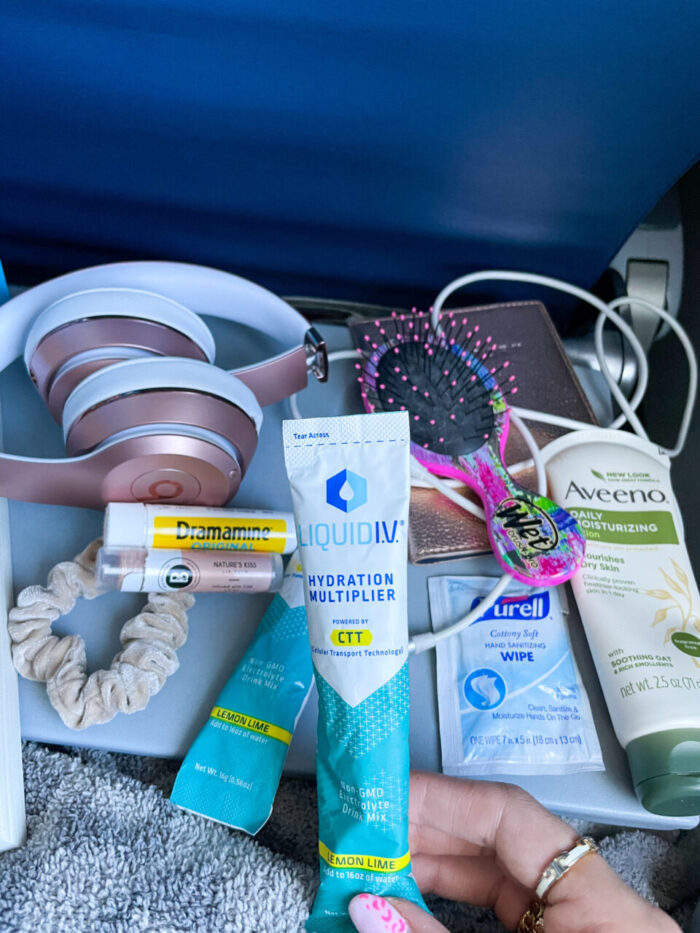 Snacks- If you know me, you know I am such a snacker! It's one of my favorite things to do, especially when traveling. I also make sure to pack a mixture of salty and sweet treats!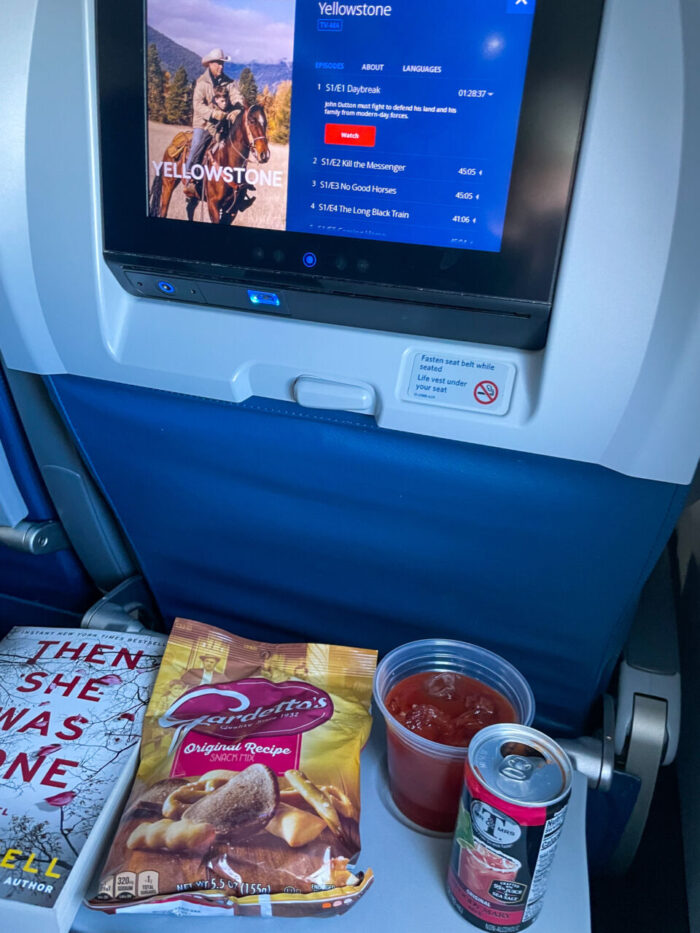 Scrunchie- This is hands down my top item I don't travel without. I hate having my hair down for long periods, especially when on an airplane. I always bring a scrunchie and throw my hair up, and then when we land, I have a hat to throw on. ​That way if your hair looks crazy you can just cover it up!
Chapstick- Something about flying on an airplane that drys your entire body out, especially your lips. Traveling with your favorite chapstick is a must. There's nothing worse than the feeling of chapped lips and not having chapstick with you for an eight-hour flight. I make sure I always have at least two chapsticks with me.

Hand lotion- As I mentioned, up top the airplane dry's your skin out like crazy. I always make sure to have a travel-size lotion in my bag for my hands when there feeling dry throughout travel. Before your trip, make sure to visit the travel section at Target, where they have tons of your favorite products, all under 3 ounces. That way your not wasting space packing full size products.
A brush- Another must-have item is a mini hairbrush. I don't know what it is about planes, but my hair is always a rat's nest when I get off. Probably from the combination of the neck pillow, napping in super-uncomfortable positions, and the static in the air. I just love the feeling of brushing my hair before getting off the flight. Target sells mini Wet brush's and they're the perfect size for travel.
A blanket and a neck pillow- I am constantly freezing, and there's nothing I hate worse than being cold, especially when traveling. I don't care how annoying lugging a blanket is through the airport every single time I get on the plane, and it's freezing. It's worth it. Plus, it makes me feel at home when I get to my destination and have my blanket to sleep with all week. Along with my blanket, I always travel with a neck pillow. It makes napping on the plane much more comfortable. The best neck pillow ever is the BCOZZY neck pillow from Amazon. It's under $30 and has the best support for your head, neck, and chin.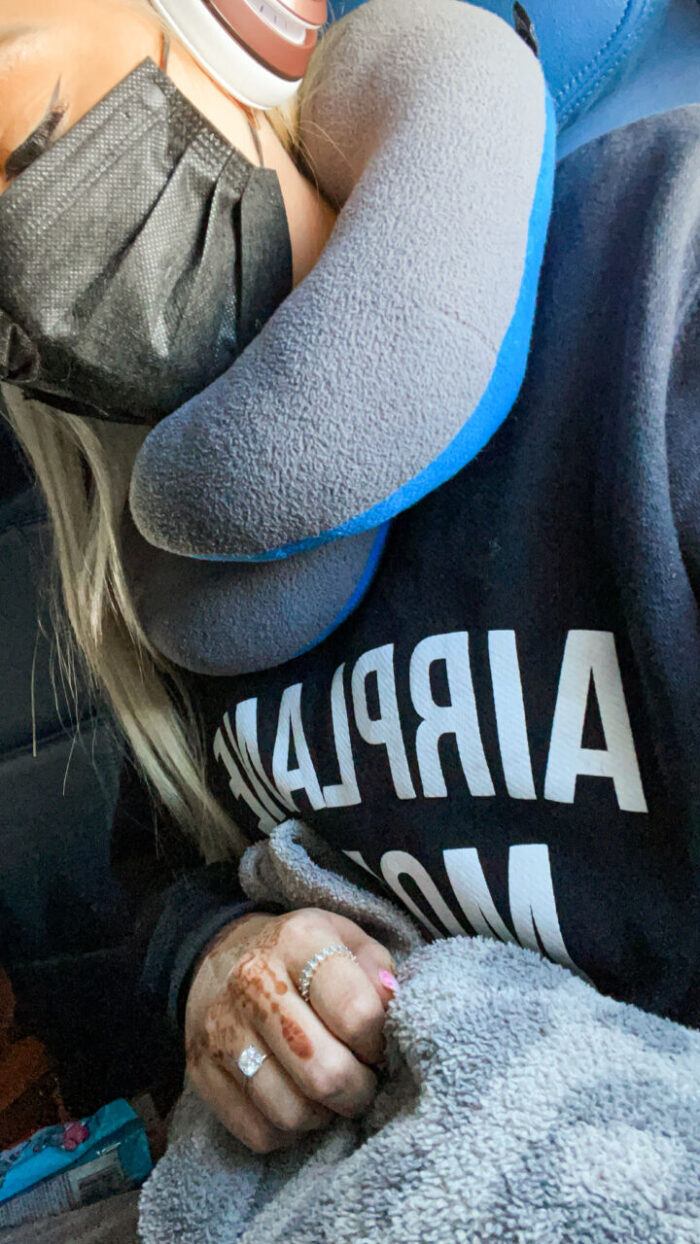 Dramamine- If you get motion sickness, Dramamine works wonders. I always like to have it on hand if I'm feeling sick. It prevents nausea, dizziness, and vomiting. The best part is it also causes dreariness, so it helps you sleep on the plane. If you haven't traveled before, motion sickness can sneak up on you, so it's a great thing to have on hand just in case!
---