HOPE RESTORES COMMUNITY PROGRAMS AND ZCARE DONATION
Written by Ballzer on February 17, 2022
Hope Restores bridges the gap between the African American community and local services, using a cultural approach that helps clients feel comfortable and not judged. They have a lot of services that meet the specific needs of African Americans in Western Wisconsin.
We caught up with co-founders Tashyra Jackson and Shamawyah Curtis to hear about some of their programs and the events they have coming up:
Hope Restores offers support groups like Women of Melanin and Brothers Battling Barriers, and have mentoring programs. They have a mini pantry and free diapers, offer assistance with transportation, drop-in childcare, community advocacy, diversity training and a lot more. Check out the full list of their programs and services HERE.
Thanks to our sponsors, Builders Flooring and Optical Fashions, Zcare was able to donate $1,000 to support their work in our community!
For Black History Month, they're encouraging the community to decorate their doors. Check out their Facebook page to see a bunch of really cool displays! They also have a youth essay contest. Shoot them an email for the contest guidelines: Lacrosseblackhistorymonth@gmail.com
Hope Restores is helping put on two free events to empower men in our community with their Brothers Battling Barriers group.
They're also starting a new financial liberation course to strengthen members of our community.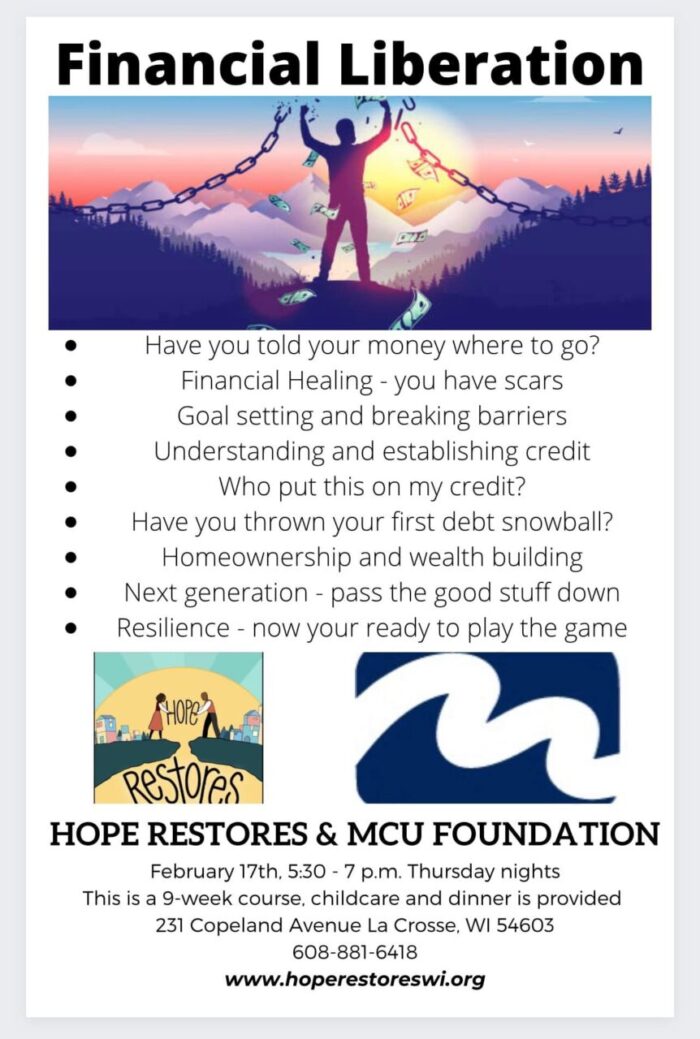 Don't miss the Black Student Leaders fundraiser this weekend: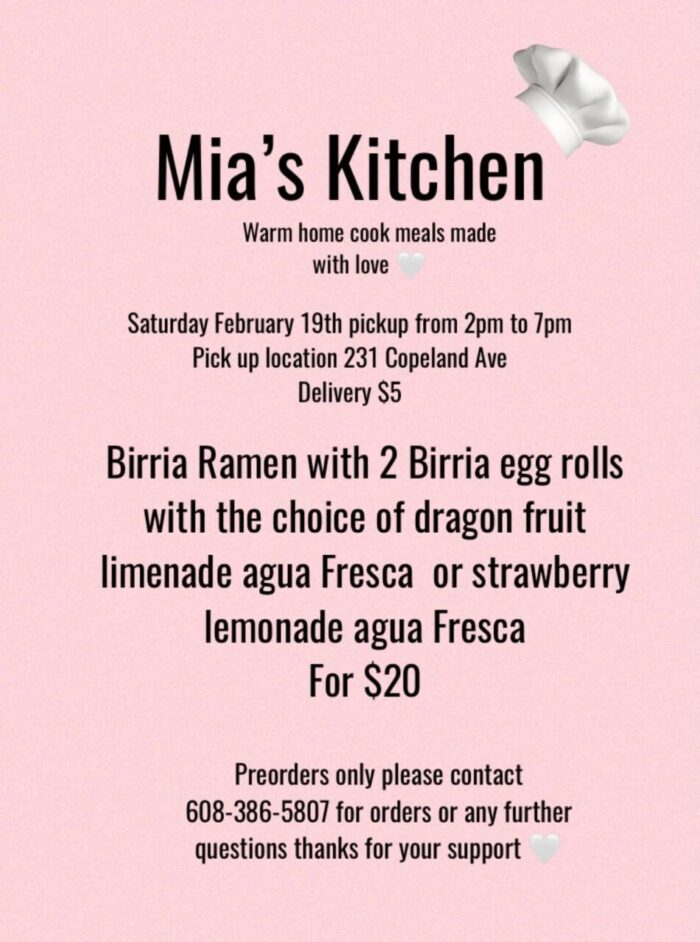 ---