CHASEBURG SOLE BURNER CANCER FUNDRAISER THIS SATURDAY
Written by Ballzer on September 22, 2022
An event that started as a cool idea is in its 17th year, raising over $1.5 million dollars for the American Cancer Society to date. The American Cancer Society Sole Burner of Chaseburg is this Saturday at the Chaseburg Village Park.
Linda DeGarmo, Eric Ostrem, and Monty Gilbertson stopped in to give us all the info!
Not only will Saturday's event feature the one mile walk, there will be a Chicken-Q, bake sale, and soup kitchen if you're hungry. There's also a survivor recognition, plenty of kids activities, a health fair (with a sauna), vendor sales, and a blood drive with the American Red Cross.
For more information on donating or participating in the Sole Burner Chaseburg event, head to their website or follow them on Facebook.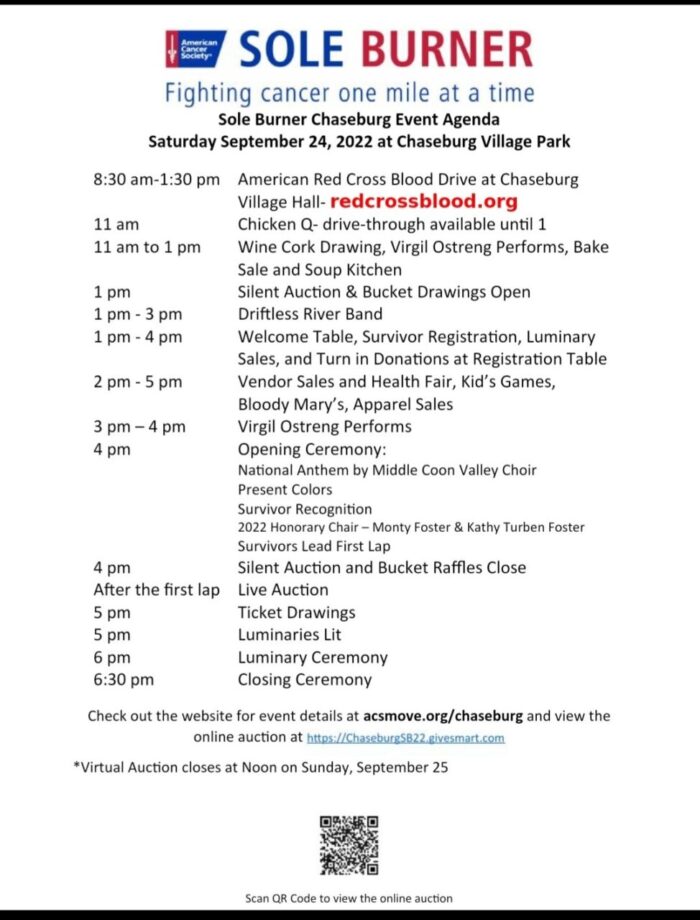 ---