LA CROSSE COUNTY'S 'FOR GOODNESS SAKE' HOLIDAY PROGRAM – HOW YOU CAN HELP
Written by Brittany Styles on November 15, 2022
La Crosse County's 'For Goodness Sake Project' is a year-round program serving many community members in need. They're always seeking donations of hygiene products (especially hotel-sized), gift cards, and cash to purchase needed items.
For the holiday season; La Crosse County has an invitation only holiday gift program for current clients working with staff in the Health and/or Human Services Department. Members of our community, businesses, and organizations sponsor individuals, or families, purchasing gifts. You can also donate cash or gift cards to be used at the end of the project for those who were not sponsored.
Project Coordinator Lindsey tells us how we can help and make a tremendous impact during the holidays!
Interested in helping out this holiday season? Email Project Coordinator, Lindsey:
email lschwarz@lacrossecounty.org or call/text: 608-784-HELP for more information.
This project makes a difference to those that are sponsored, and it can only happen with support from the community. 100% of this project is funded through local donations & community sponsors. Last year, almost 1,000 community members, in need, received gifts through this project.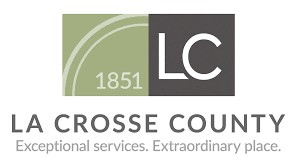 ---