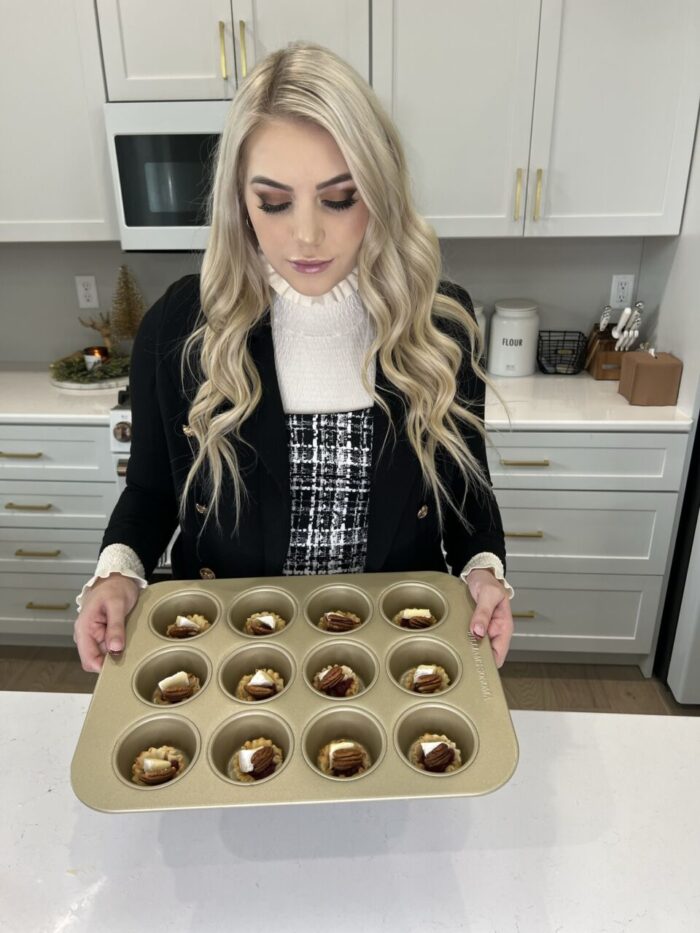 With the Holiday's right around the corner I wanted to share a quick and easy recipe I have been loving! It's the perfect appetizers to bring to a Holiday party. I'll post below the ingredients used along with the directions. Im also sharing the cutest outfit inspo for the Holiday's. Enjoy!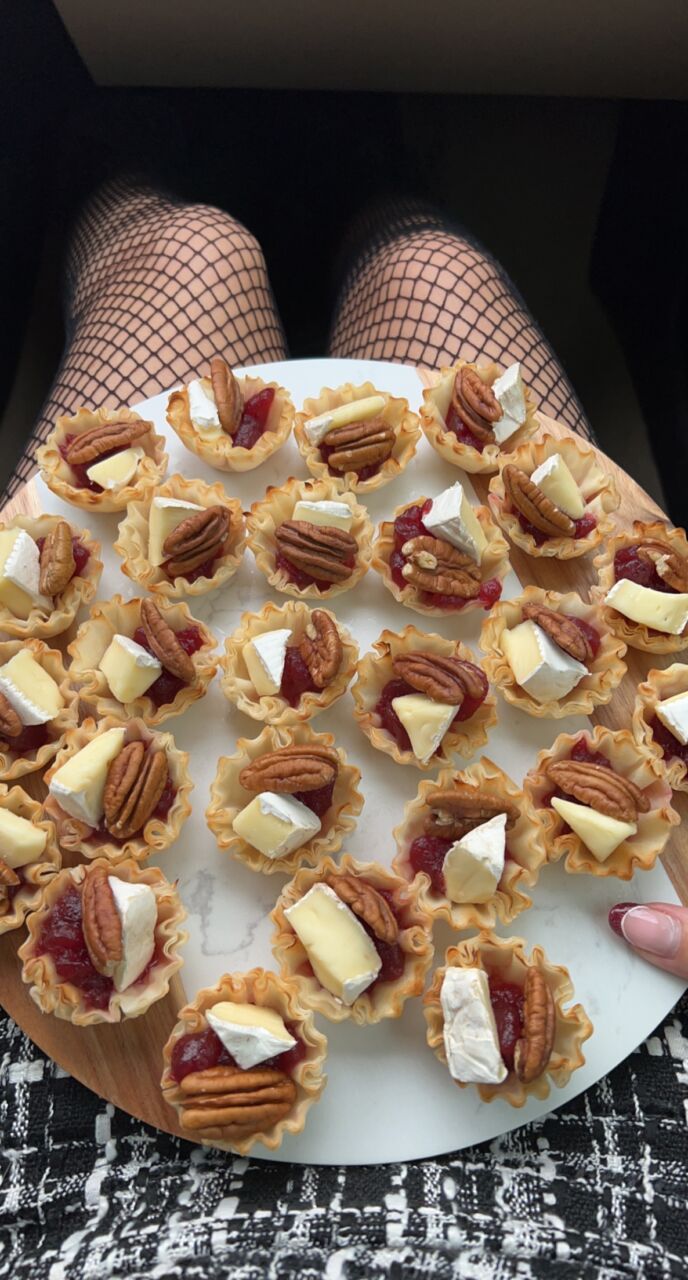 CRANBERRY BRIE BITES-
I found this easy and delicious recipe from Brooklynbites on instagram!
INGREDIENTS-
•1 package phyllo dough cups
•1 can cranberry sauce
•1/2 wheel of brie cheese diced into bite size pieces
•Pecans
Directions-
•Line a baking sheet with phyllo dough cups and bake cups at 350 for three-five minutes
•Heat the cranberry sauce over the stove top and pour it into a sandwhich bag and cut the corner to create a small hole
•Add cranberries to the bottom of each dough cup and fill it 1/2 way to the top
•Add brie cheese and one pecan on the top of each cranberry cup
•Bake for 15 minutes and enjoy!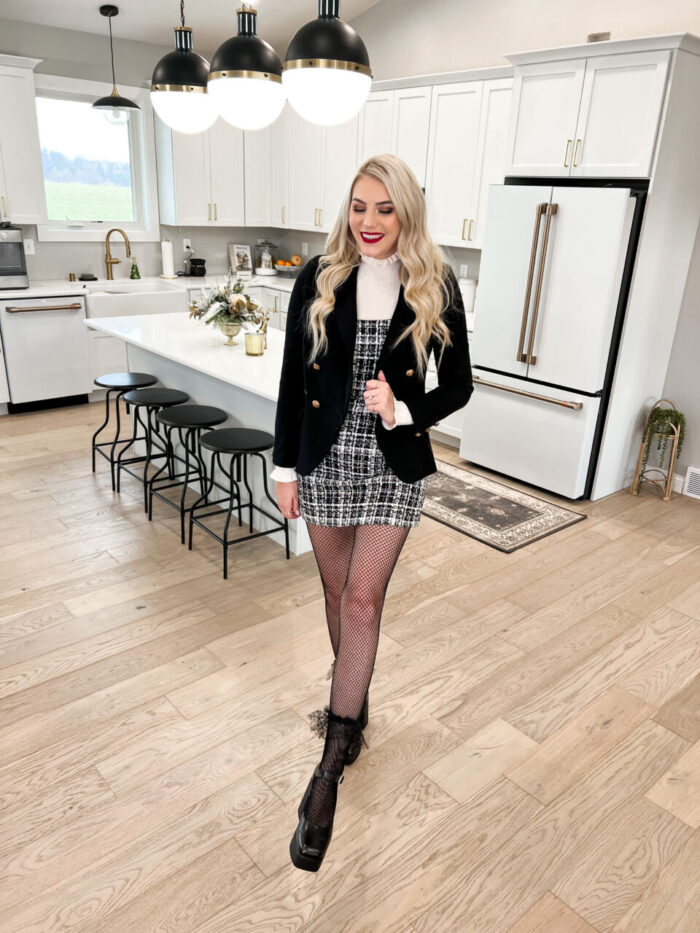 ---