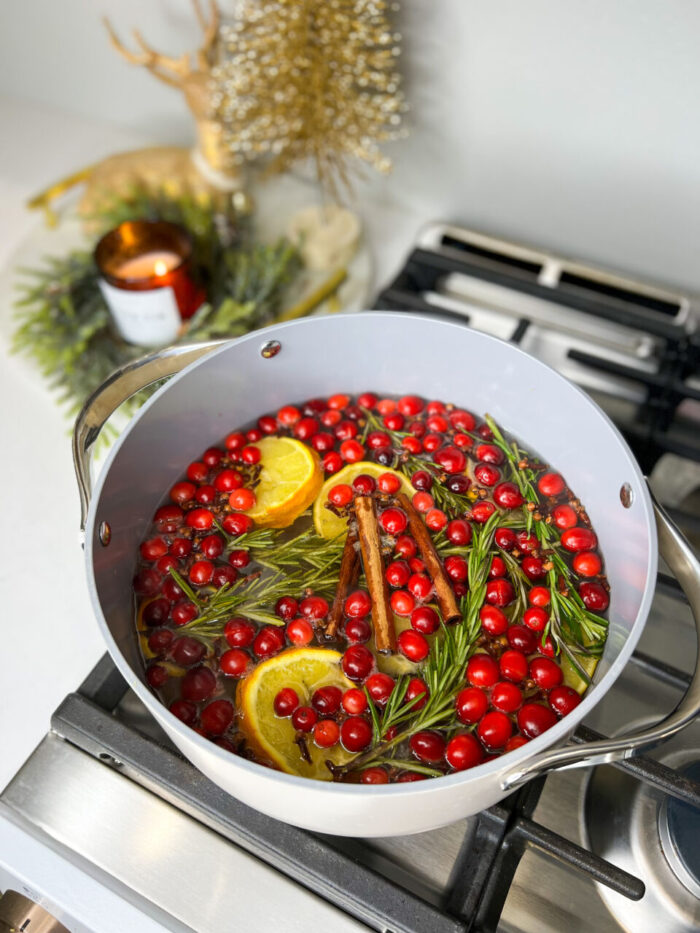 What better way to get in the Holiday spirit than making a Christmas potpourri!? Potpourri can be a mixture of flowers, fruit, oils, and other natural ingredients. I had so much fun making this delicious potpourri while we decorated the Christmas tree. It fills the entire house with the smells of Christmas. It's the best DIY recipe for Holiday parties to fill your home with Christmas aromas the entire night for your family and friends to enjoy. Scroll down to see how I created the most delicious-smelling potpourri!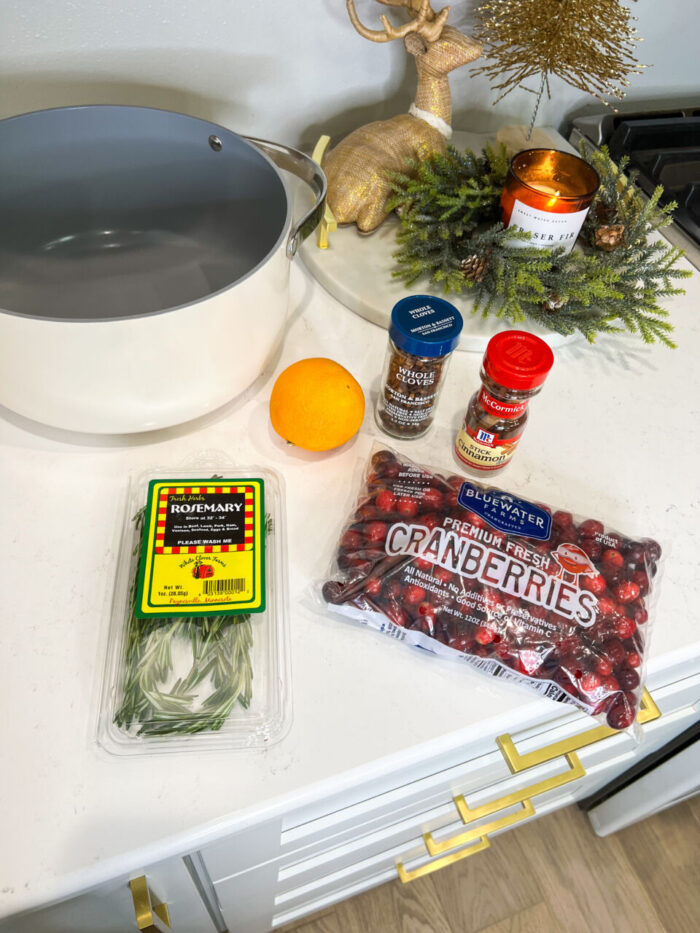 INGREDIENTS
•1 Cup of Cranberries
•1 Orange Sliced
•3-5 Cinnamon Sticks
•3-4 Springs Rosemary
•1 Tbsp Cloves
•1 Pot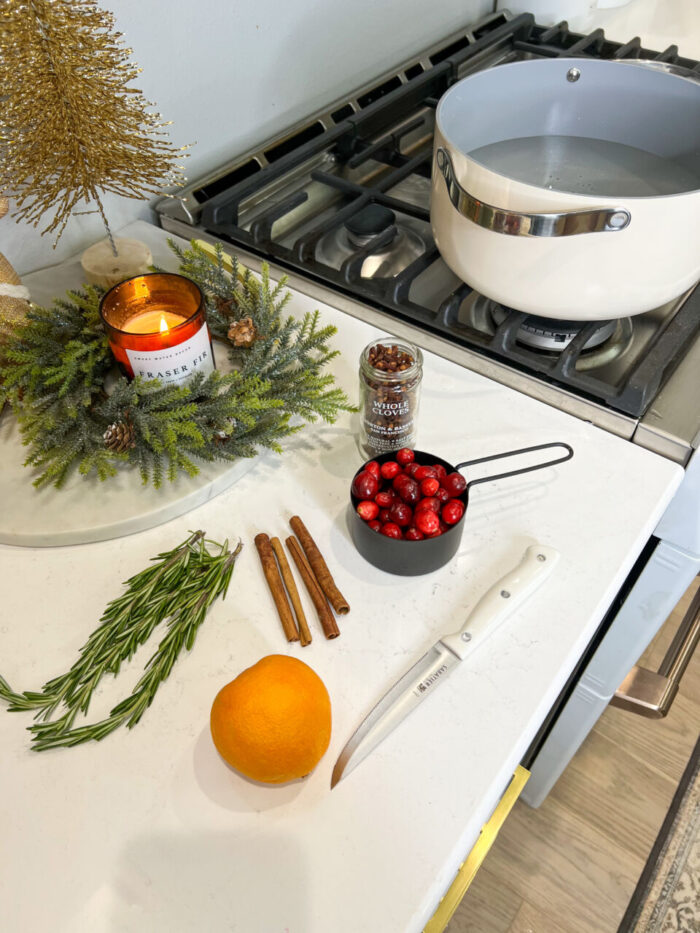 DIRECTIONS-
•Slice the orange into pieces.
•Fill the pot with water half way to the top!
•Add cranberries, rosemary, orange slices, garlic cloves, and cinnamon sticks to pot!
•Bring pot to a boil and simmer to enjoy the delicious Christmas aromas!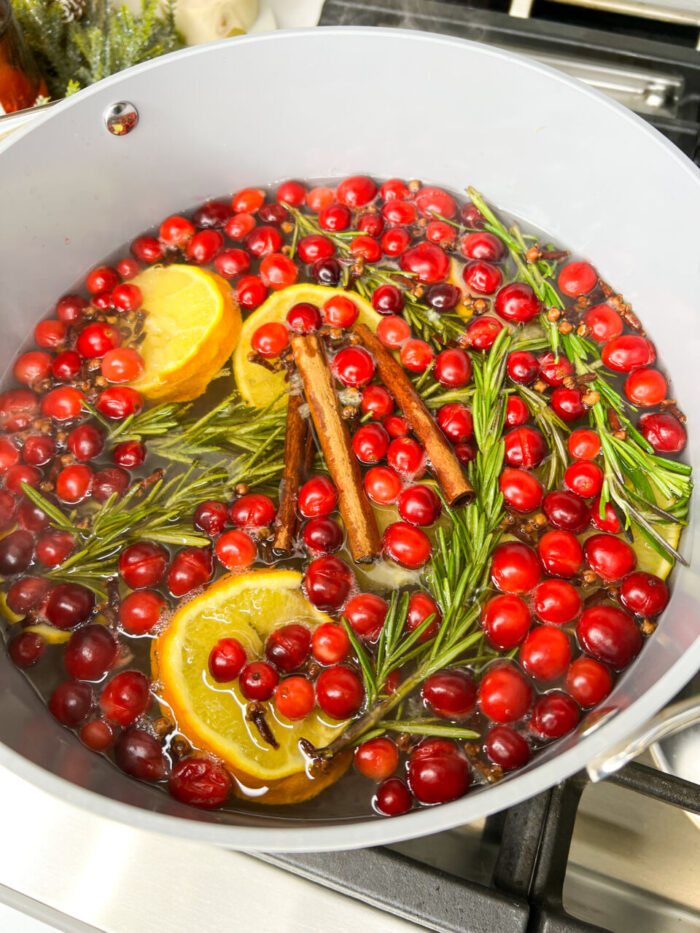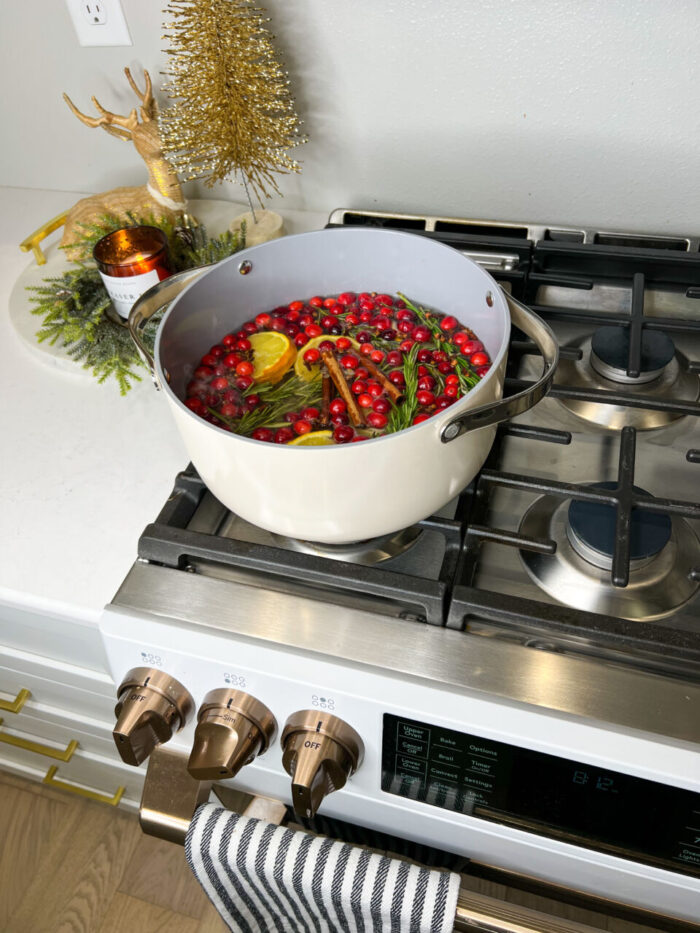 ---