UW-MADISON MARCHING BAND TO PLAY THE HEIDER CENTER THIS FEBRUARY
In 2019, we enjoyed the UW-Madison Varsity Marching Band at Holmen High School. It was an absolute blast and they were so amazing and a lot of fun! They're coming back for another show, this time at the Heider Center in West Salem.
Badger Band: The University of Wisconsin Marching Band will perform at the Heider Center, in West Salem, on February 4, 2023, at 7 pm (doors open 30 minutes prior to show time). This talented group of musicians will play a variety of songs, including fan favorites and new arrangements.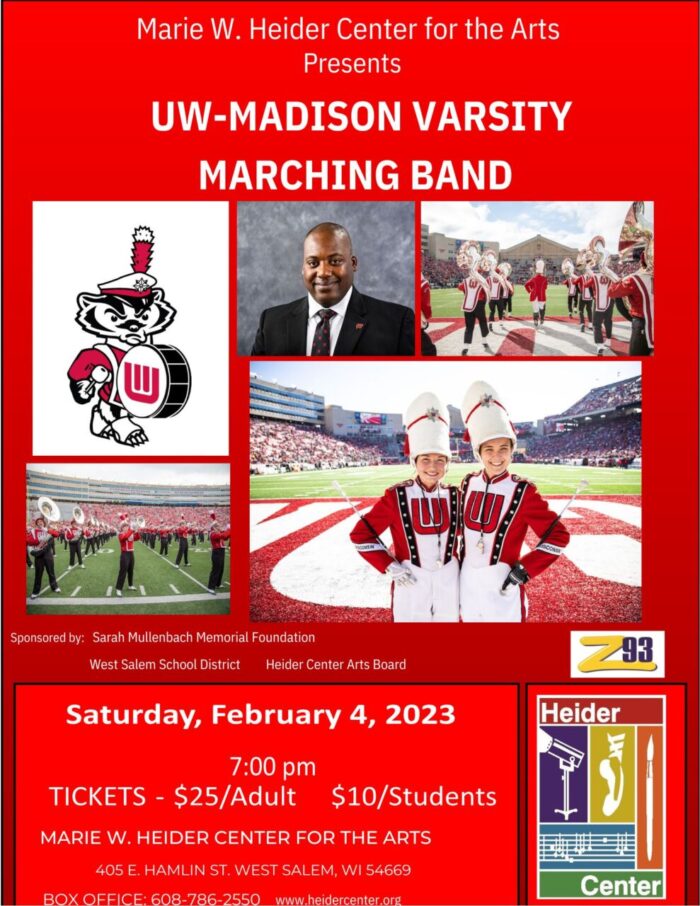 Dan Heerts, Executive Director of the Heider Center, joined the Morning Buzz to talk about the show:
Tickets: $25 for adults and $10 for students. Tickets are on sale now and can be purchased online here, or at the Heider Center box office (405 E. Hamlin Street, West Salem, WI).
Box Office Hours of Operation: Monday, Wednesday, and Friday: 1:30 – 4:00 pm
---