MAKE A DIFFERENCE BY SUPPORTING OUR LOCAL GREAT RIVERS UNITED WAY
Written by Ballzer on January 24, 2023
Your donations to Great Rivers United Way support 26 local agencies and 51 programs in our community, helping 1 person every 44 seconds in 7 counties. GRUW helped 32,000 people last year alone!
Development Director, Katie Sparks, and Annual Campaign co-chair, Andy Tempte, joined us to talk about their annual campaign and your opportunity to help make a difference in our community.
Great Rivers United Way strives to unite people and resources to improve lives and strengthen our communities. They also work to advance the common good within our seven-county region by narrowing their focus to three Strategic Objectives; positively impact our youngest community members, stabilize household economic situations so people experience thriving lives, and support a healthy and socially-connected community. Learn more here.
There's only a few more days before their campaign deadline at the end of this month so donate now to help them meet their goal!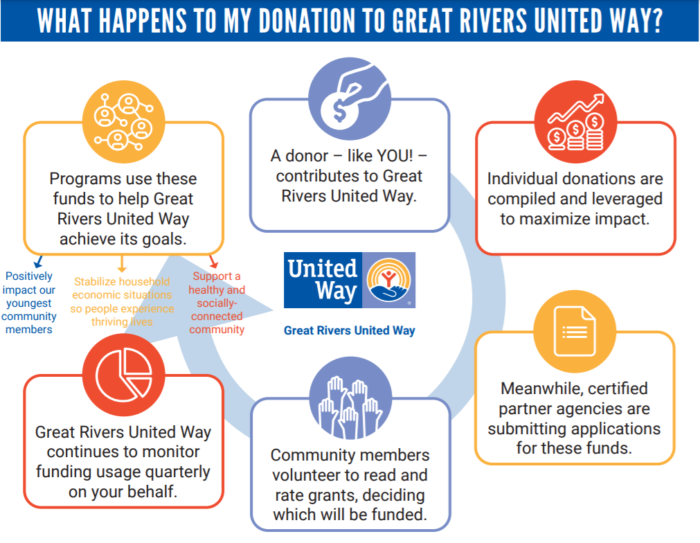 ---