GINA MILES – WINNER OF NBC'S 'THE VOICE' SEASON 23 – MORNING BUZZ INTERVIEW
With a single dad who DJ'd every weekend during her childhood, it was impossible for Gina not to be involved in music. When she turned 14, she asked her dad if she could be more involved in his gigs and would help him set up his equipment. Gina always felt that she wanted something bigger than her small town of Paxton, Illinois, and performing became a way for her to stand out in her town. As she went through high school, she realized she wanted to pursue music more seriously. With her father and stepmother's support, she decided to move in with her aunt, Gretchen, in Sacramento, California. The transition to a big city was very intimidating at first, but, with the help of her aunt, she now feels more comfortable in California. 
Thank goodness Gina auditioned for NBC's The Voice because she won the whole competition!
We talked with Gina this morning about her experience, what's next, and more! With such a stunning and powerful voice, we were surprised at how quiet she was when we chatted for the interview!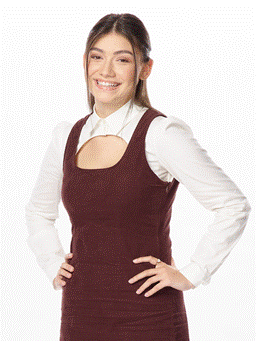 Check out some of the highlights from Gina's journey on 'The Voice', Season 23. And follow Gina on Instagram and TikTok!
Cover photo courtesy of NBC/The Voice
---