Karen Galera is on Team Kelly and is getting ready for the brand new Cross Battles next week on The Voice. We checked in with her to find out her journey to The Voice stage and see if we can be friends with Kelly Clarkson, too: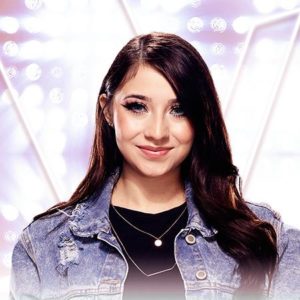 Follow Karen on Instagram and Twitter
Check out Karen's full bio from NBC's The Voice:
Age: 19
Hometown: Guadalajara, Jalisco, Mexico
Resident: Dallas, Texas
Karen grew up in the church and lived in Mexico until her family moved to Texas when she was just four years old. Her childhood wasn't easy, and when her parents got divorced, Karen and her older brother, Erick, stayed with their mom. Erick quickly became her rock and father figure and helped shape her interest in music by introducing her to different genres. Erick eventually left home to join the military and Karen and her mother moved into transitional housing until her mom could get back on her feet. Karen currently works full-time as a staffing coordinator for a job recruitment company.
---