WIN BADGER TICKETS WITH BUBBL'R!
Written by Ballzer on August 9, 2019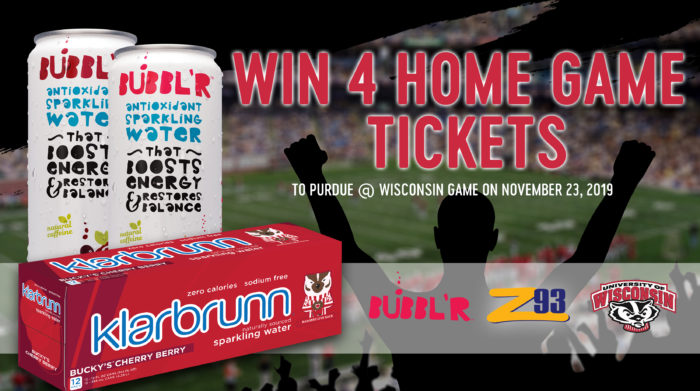 When you listen to Z93 the benefits bubbl'th over, like a chance to win 4 tickets to the Wisconsin/ Purdue game in Madison on November 23rd! Congrats to Todd Grapes and Heather Franzini of Onalaska! Each won the four pack of tickets thanks to Bubbl'r Sparkling Water. Gillette Pepsi also tossed in a $50 Woodman's gift card, Two 12 packs of Bubbl'r Antioxidant Sparkling Water and a 12 pack of Klarbrunn Sparkling Bucky's Cherry Berry.
If you're a football fan, we've got something big planned for September! This is not a drill. I repeat, not a drill. DON'T MISS OUT!
Feature image credit: Brian Michaels
---