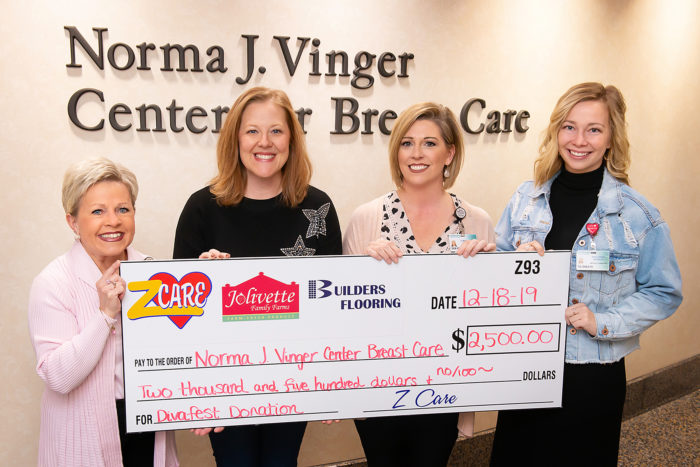 Mid-West Family La Crosse has been holding our Divafest event since 2011. It's the ultimate ladies night out experience! Shopping, sampling, pampering, entertainment, and fun with your girls. This year, the event was held at Stoney Creek Hotel & Conference Center in Onalaska with Blue Moon Catering, and it was a huge success! What you may not know is that by attending Divafest, you're also making a huge impact on people in our community!
A portion of the ticket sales for Divafest have always been donated to Gundersen's Norma J. Vinger Center for Breast Care. They offer comprehensive breast health services to women of all ages. Our breast health specialists provide preventative and educational services as well as screening and diagnostic procedures—including mammography.
A portion of the Divafest ticket sales are combined with a matched donation from Z93's ZCare Foundation, thanks to our partners Jolivette Family Farms and Builders Flooring, to present them with an annual donation. We are happy to say, since Divafest began in 2011 (including the donation we made today) we have now donated a total of $21,000 to the Norma J. Vinger Center for Breast Care!
Thank you for being a part of this event and more importantly, this amazing cause!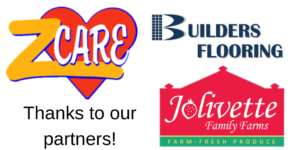 ---