Z93'S RETRO SUMMER JAMS THROWBACK WEEKEND!
Ten years ago Rihanna made you feel like you were the "Only Girl in the World", Adele was "Rollin' in the Deep", Travie McCoy wasn't the only one who wanted to be a "Billionaire", and Bruno Mars convinced you he loved YOU "Just the Way You Are"! Aaaah, the good 'ol days.
This Saturday morning through Memorial Day hear your favorite throw backs from the past 10-15 years on Z93, sprinkled in with your current faves, so you can reminisce!
This Memorial Day weekend might be a little different with social distancing, but you could still do a picnic with a loved one or those you've been safer at home with! Get outside and enjoy your favorite tunes because you can take Z93 with you anywhere you go!
Listen live on our website
We also have an Amazon Alexa Skill!
If you're out for a drive, turn on the radio! However you listen, we'll be with you!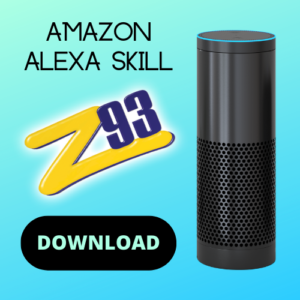 We'd also like to take a moment to remember those who have lost their lives defending our freedom. Thank you to those who have served our country and who currently serve. Wishing everyone a safe and happy Memorial Day weekend from all of us at Z93!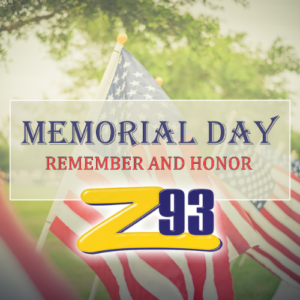 ---