4th of July Outfit Inspiration
Written by Kaylee on June 29, 2020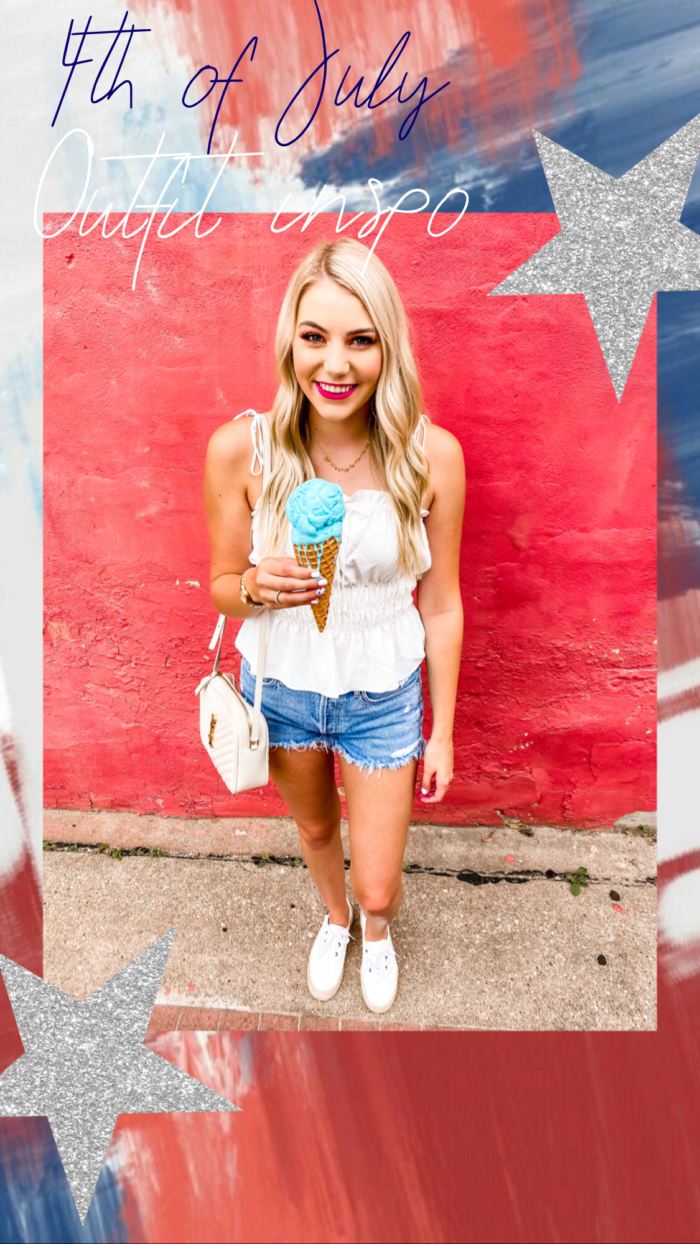 Happy Birthday America❤️💙 With one of my favorite holiday's right around the corner, I wanted to share some 4th of July outfit inspiration! There's nothing better than fireworks, bonfires, family, and celebrating the USA! Whether your hanging by a campfire, watching fireworks, or poolside with friends, I wanted to share cute and festive outfit inspo. Who doesn't love a good 4th of July Instagram pic!? The best part is if you procrastinate shopping like me, all my 4th outfit inspo will get here just in time! Rounded up cute, but affordable outfits for the 4th! Scroll down to see how I style a simple white peplum top with a red lip and bandana to take your look from classic to festive! Ahead you will find your favorite stars and stripes in clothing and accessories that will make your holiday weekend festive!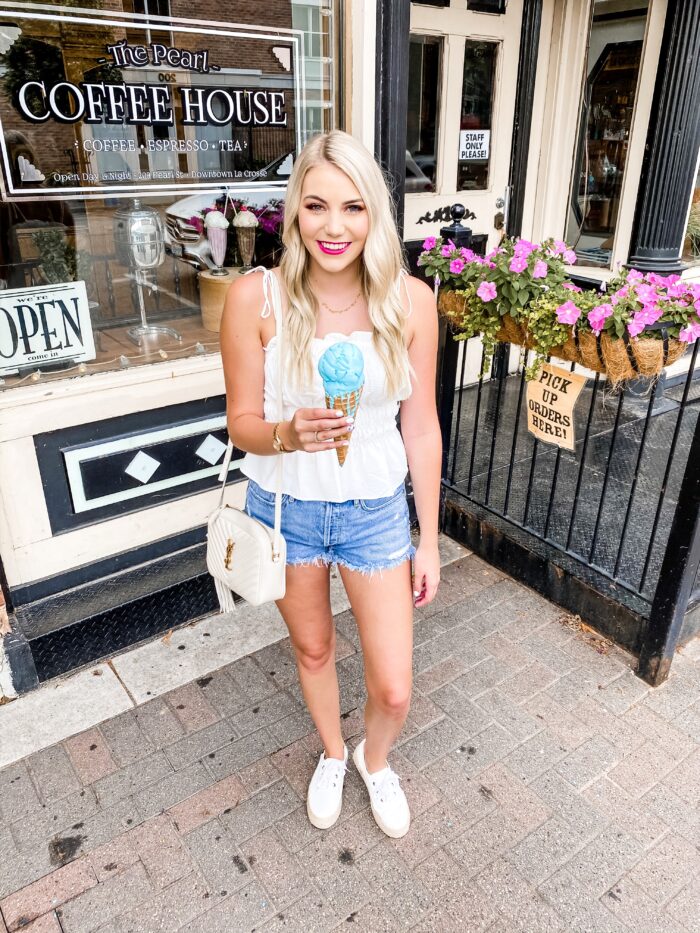 As you guys know, I love a red lip! What better way to dress up a 4th of July outfit than red lipstick and a bandana? The best part is you can create this look from your closet and a trip to Target for a $3 bandana! Grab a white top, add red lipstick, and a bandana for a festive 4th of July look. Don't forget to accessorize to dress the lookup. I love to add my favorite gold hoops, gold watch, and a dainty necklace to make it more glam!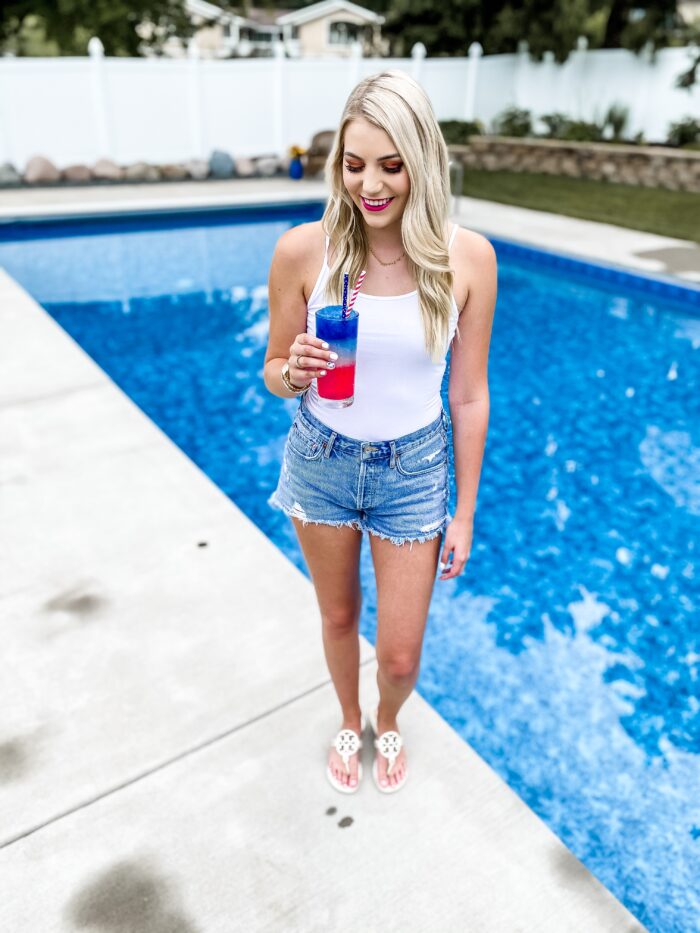 I love this simple, but fun look! I paired a white bodysuit for only $15 with a pair of ripped denim. Add a red lip, gold jewelry, and a patriotic drink❤️ You could even throw your hair up and add a bandana!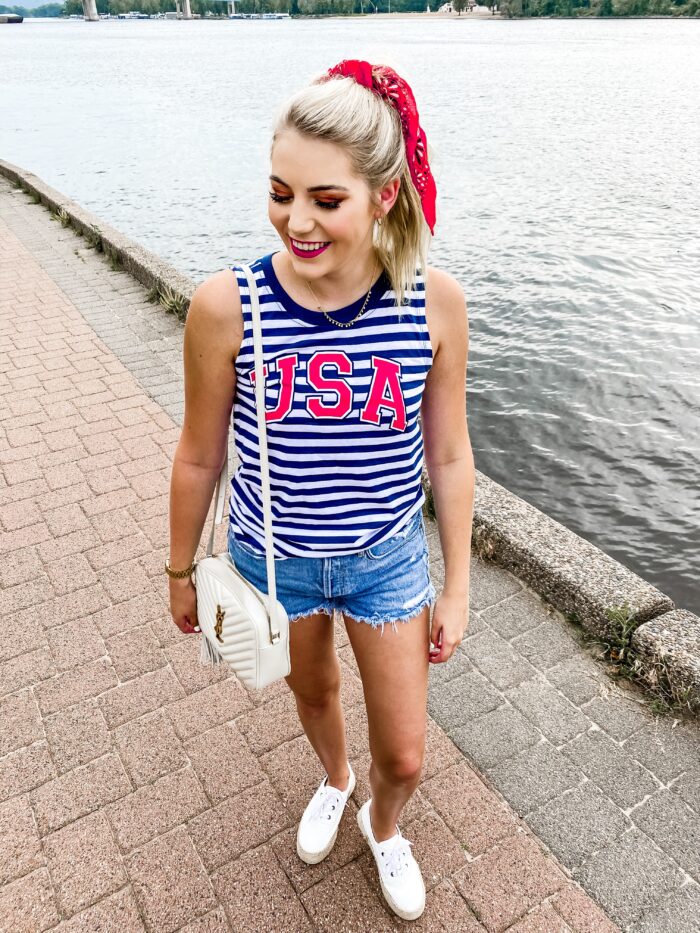 The best part about this simple but festive look is it's super reasonable, and you can create it with a trip to Target! I picked this USA tank-top up for $12 and this red bandana for $3 both from Target. Curl your hair, throw it in a pony, and add a bandana. Add your favorite denim and sneakers, and it's a cute but casual look!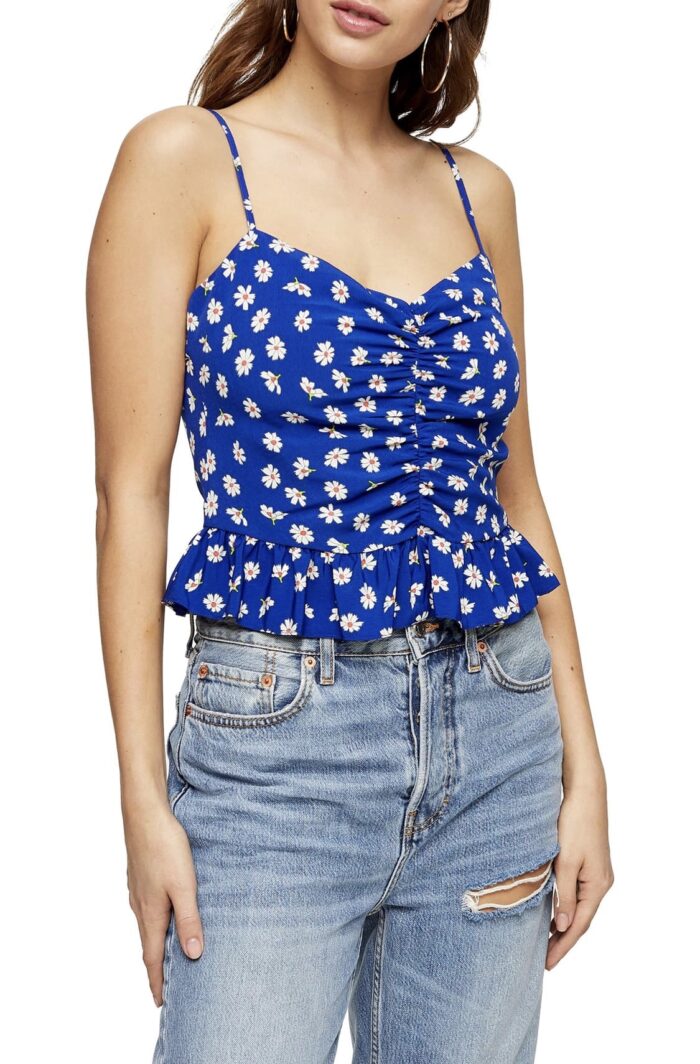 Sometimes pairing red, white, and blue together can feel a tad cliché, but adding a floral top adds something unique! Can't wait to wear this top this weekend. I'm gonna pair this floral blue daisy top with denim shorts, a red lip, and my favorite platform white sneakers💙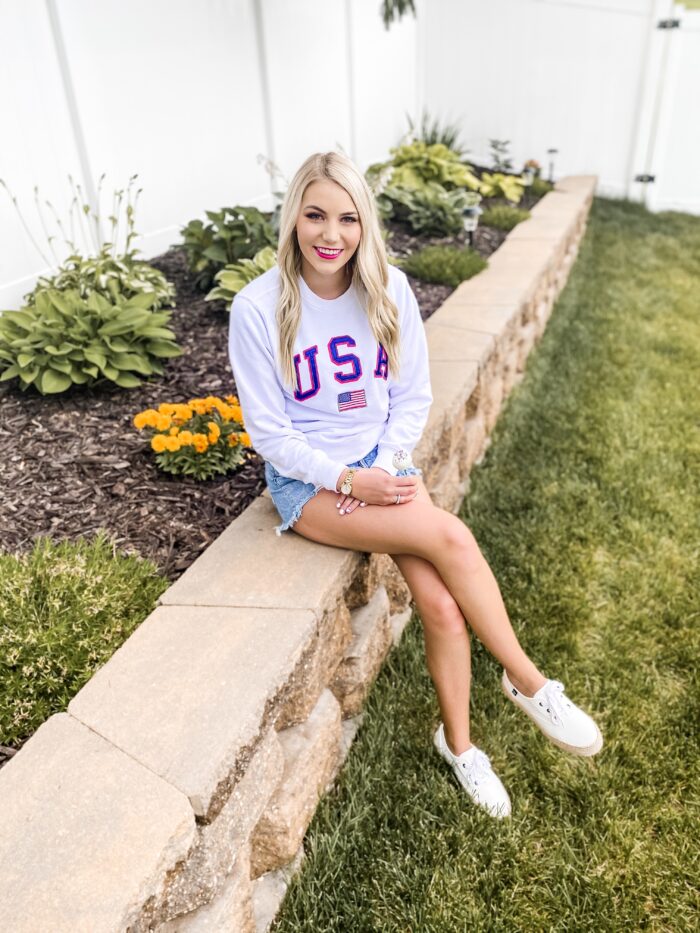 Everyone's celebrations may feel a little more low key than last year, so if your hanging at home in the backyard, this cozy fit is for you! The best part is it uses comfy pieces that you'll most likely wear again. I paired a USA sweatshirt, ripped denim, and platform sneakers to create this cozy but festive look! Basically all your missing is a sparkler in one hand and a white claw in the other🤣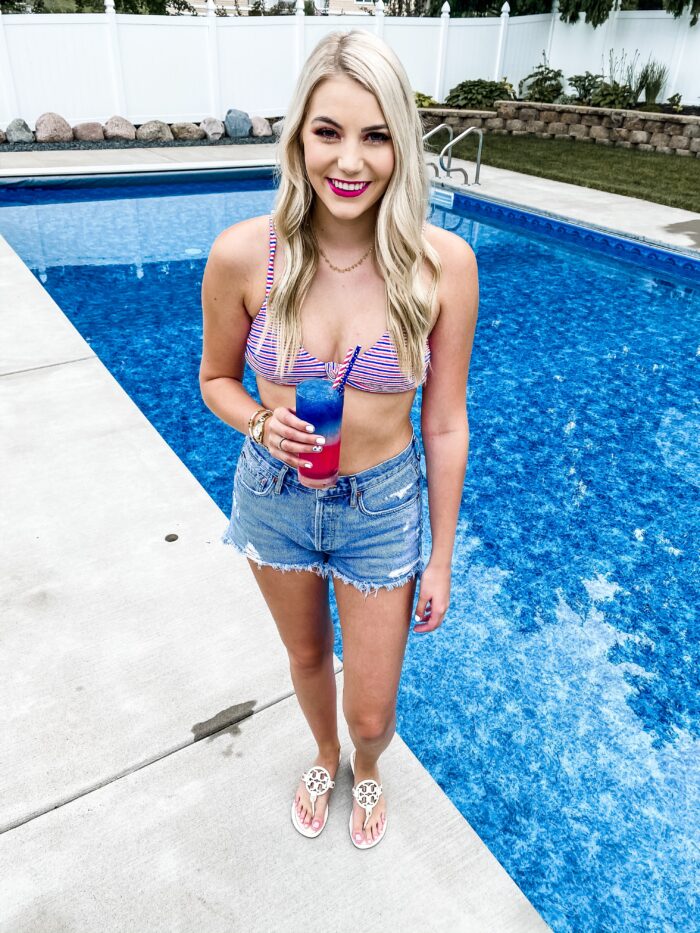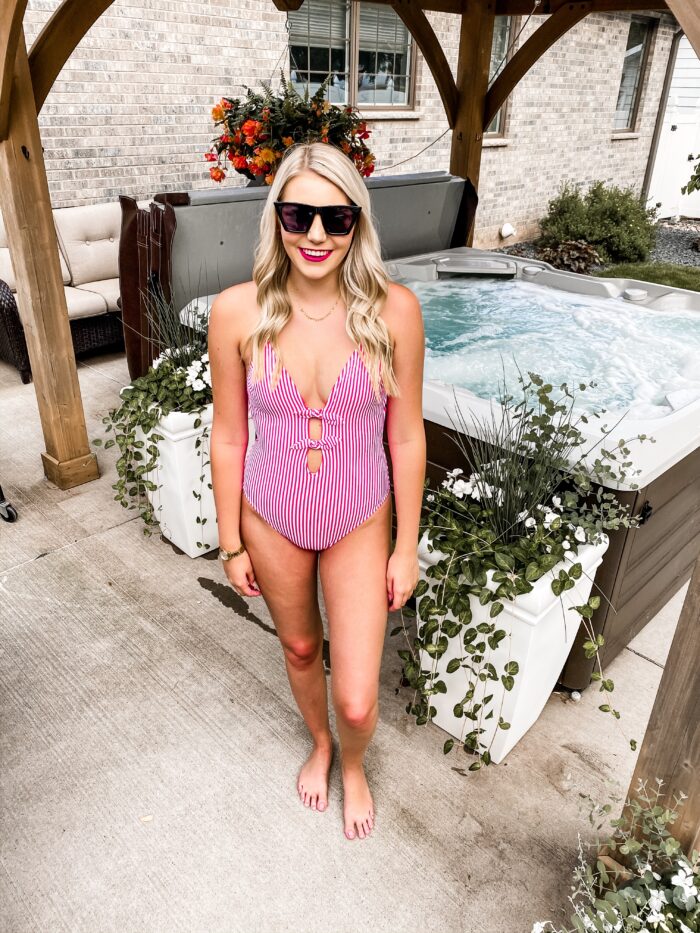 How cute is this striped one-piece and bikini if your poolside for the 4th? Add a white coverup, some sunglasses, and maybe even a red lip😍 These sunglasses are my favorite, and they're only $13 from Amazon. The best part is both these striped swimsuits are from Target and super reasonable!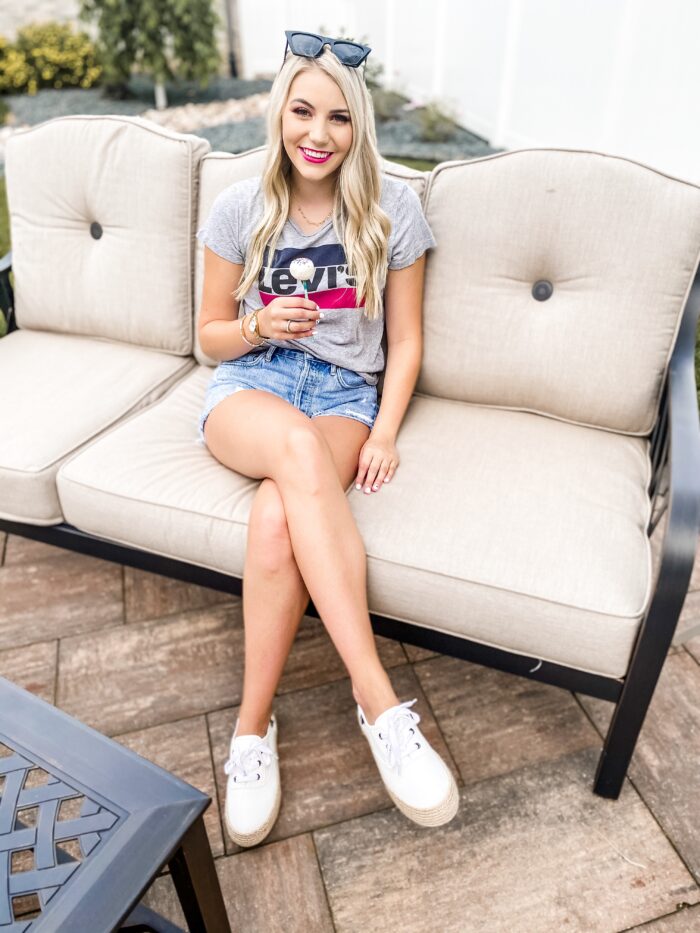 Graphic tees are trending yet again this summer, and this Levi tee is festive for the 4th. As you guys know, I have an obsession with graphic tees, and you can't go wrong with a Levi tee. Levi t-shirts are a good basic to have in your closet that will never go out of style!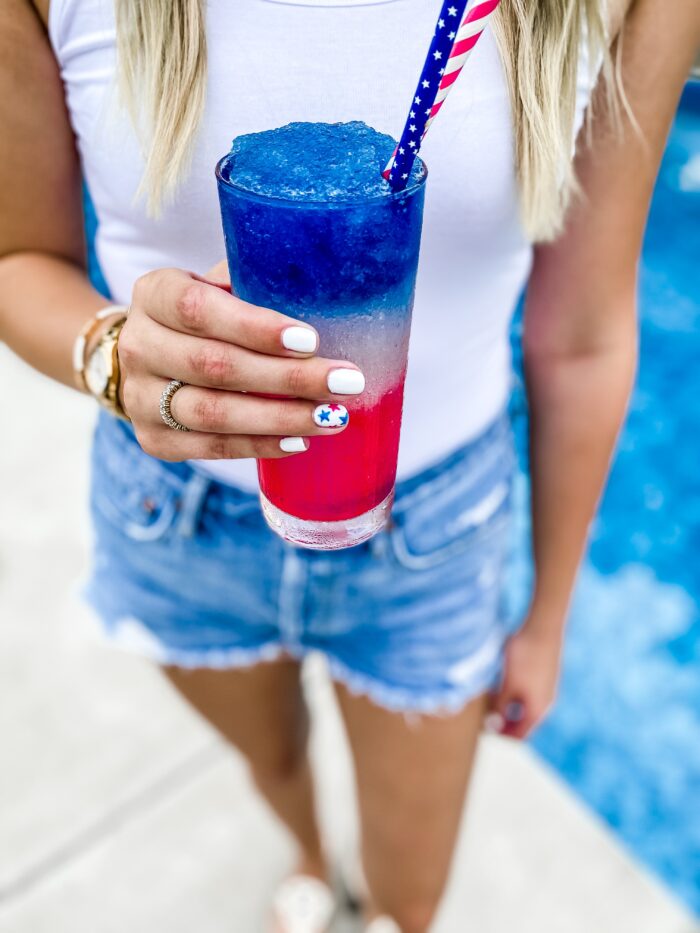 Check out my Instagram- boldlipsandblondehair for the recipe on this delicious 4th of July cocktail. It tastes just as good as it looks!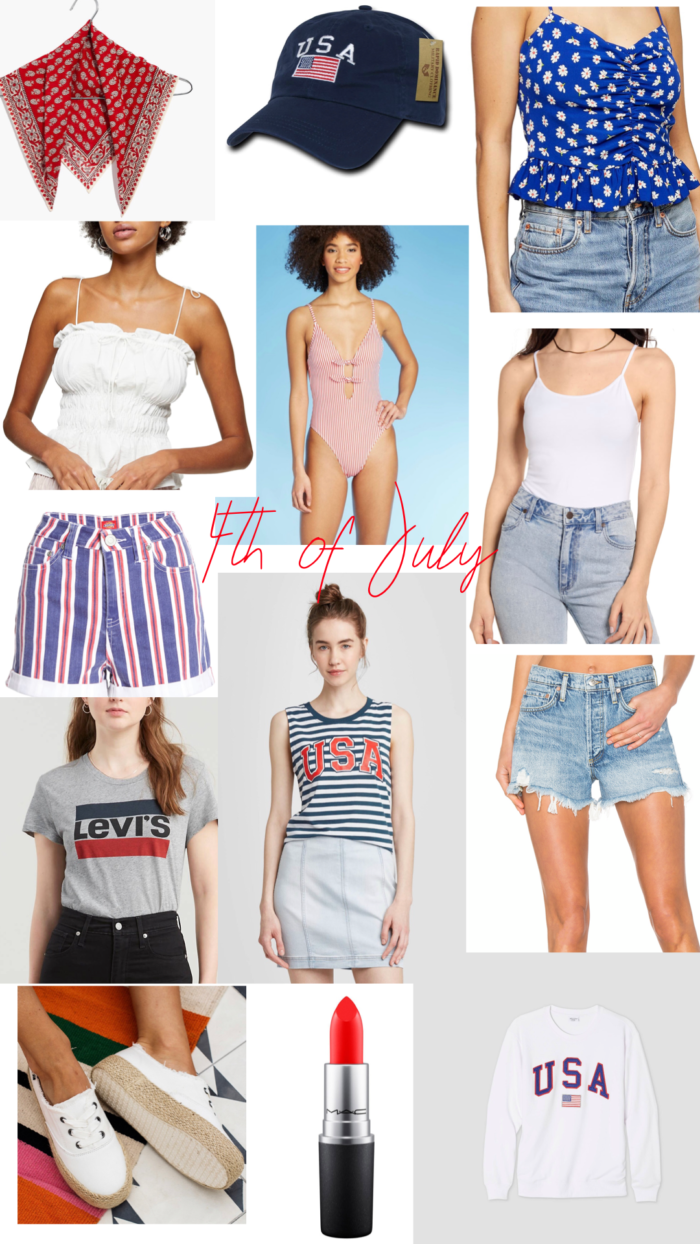 Head to https://www.liketoknow.it/boldlipsandblondehair to shop my 4th of July outfit Inspiration! I hope you all have a wonderful holiday weekend with your friends and family! -XOXO Kaylee
---