DELICIOUS SUMMER MOCKTAIL RECIPES
Summer calls for refreshing, delicious, beverages! Some drink alcohol, and others do not. And sometimes it's nice to have the option to change things up! Here are some amazingly delicious recipe ideas for some summer mocktails! If you want to add alcohol, you do you!
Strawberry Lemonade: 6 Servings/Prep time 5 min/Total time 25 min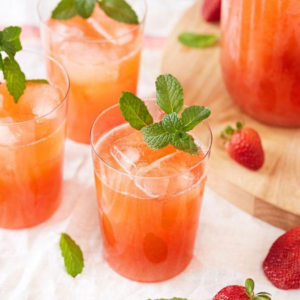 Ingredients:
1 cup granulated sugar
6 cups water, divided
1 lb. strawberries, hulled and halved 
1 cup freshly squeezed lemon juice, from about 10 lemons
Ice
Mint leaves (optional)
Directions:
In a small saucepan over medium heat, combine sugar and 1 cup of water. Bring to a simmer and stir until dissolved. Let cool.
In a blender, combine strawberries and 1 cup water. Blend until pureed. Using a fine mesh strainer, strain puree and discard solids.
In a large pitcher, combine simple syrup, strawberry puree, lemon juice, and remaining 4 cups of water. Adjust with more water or lemon juice to taste.
Serve over ice with mint, if desired.
Non-Alcoholic Sangria: 6-8 Servings/Prep time 10 min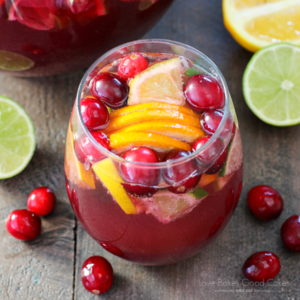 Ingredients:
Fresh lemon slices
Fresh lime slices
Fresh orange slices
Cranberries
2 cups cranberry juice
2 cups grape juice
1 cup orange juice
1/2 cup lemon juice
4 cups San Pellegrino sparkling mineral water OR lemon-lime soda
Directions:
In a large pitcher, add the lemon slices, lime slices, orange slices, and cranberries. Add cranberry juice, grape juice, orange juice and lemon juice. Stir well.
Refrigerate until ready to use.
Just before serving, add the sparkling mineral water or lemon-lime soda. Mix well.
Click Here for all the fun summer mocktail recipes! And don't forget your eco-straws!
---