HAMILTON DANCE WORK OUT #FITFUNFAB
You want to get a teenager up and moving, have fun, and get in your work-out…all at once? Nailed it!
I came across a fun YouTube dance work-out to the soundtrack from Hamilton. I've been looking for things to do with my 15 year old niece, Emma. That girl has watched Hamilton over 50 times since it debuted on Disney+. It's good, and I like it too but wowza! That's a whole lot a Hamilton. This was a fun way to get us both up and moving around, it involves something she's interested in, and it's great music too!
It's a 20 minute workout, including warm up and cool down. We couldn't believe how sweaty we got and we had a lot of fun! Here ya go!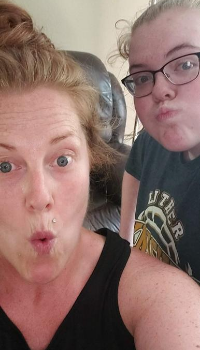 Cover Photo Image Credit: Associated Press/ Photogapher, Evan Agostini Invision
---