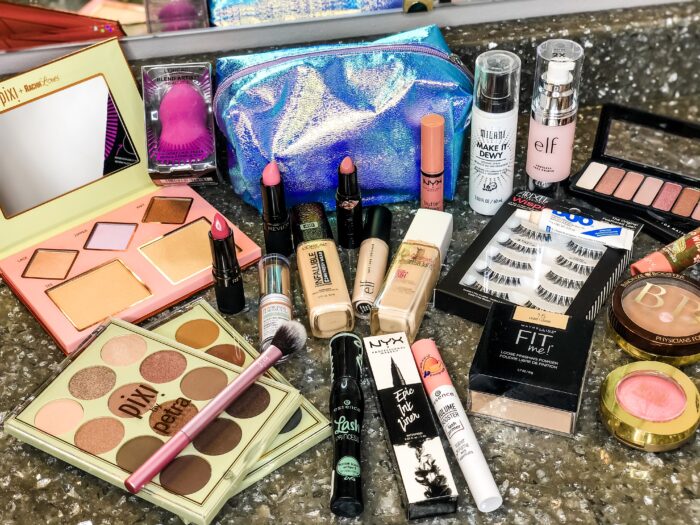 It's no secret that I'm a total lover of all things beauty, especially makeup! When you have something that you don't want to appear around your face like pimples, blackheads, acne, etc.? The answer is simple, use makeup. However, I do not recommend taking it from time to time, it is still best to find the appropriate solution from a specialist like skinhelpers.com or from your local dermatologist to completely remove it. As you guys know, I love a good deal, especially when it comes to the things I love. Because if you get a good deal, you can buy even more makeup, or at least that's what I tell myself🤣 The drugstore makeup brands have stepped up their game in the last few years. There are SO many high-quality makeup products at the drugstore for an affordable price! The best part about drugstore makeup is it's so convenient. When I run out of something, I can simply do Target car side pickup, but again that can be dangerous🤪 Below, I have rounded up my favorite makeup products from the drugstore that I have loved lately. Because you can get drugstore makeup at a reasonable price, I have tried SO many makeup products from the drugstore, so trust me when I tell you these are the best of the best! 
With so many brands of makeup at the drugstore, it can be a bit overwhelming when walking down the isles of Target. Something that I love doing to make it less stressful is reading tons of reviews online, watching videos on YouTube, and reading blogs to find out what everyone loves in the beauty community! Another tip I like is on the Target app go-to drugstore makeup bestsellers. That way you can find there most sold products which are more than likely going to be the best! If your a lover of all things beauty like me scroll down to see my all time Favorite drugstore products!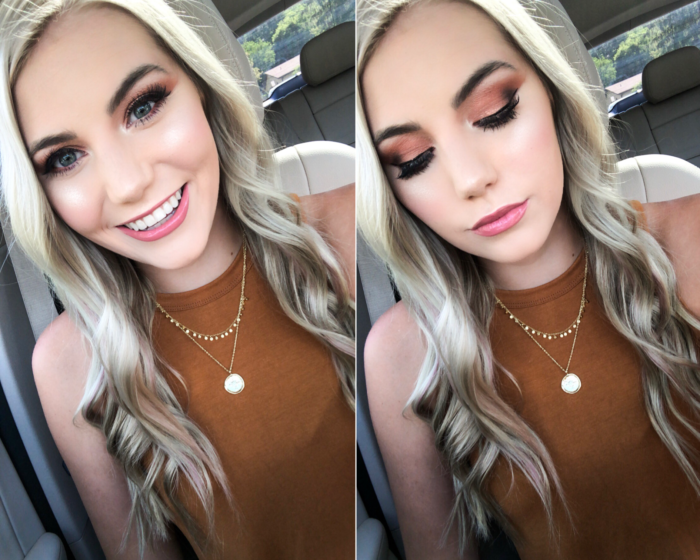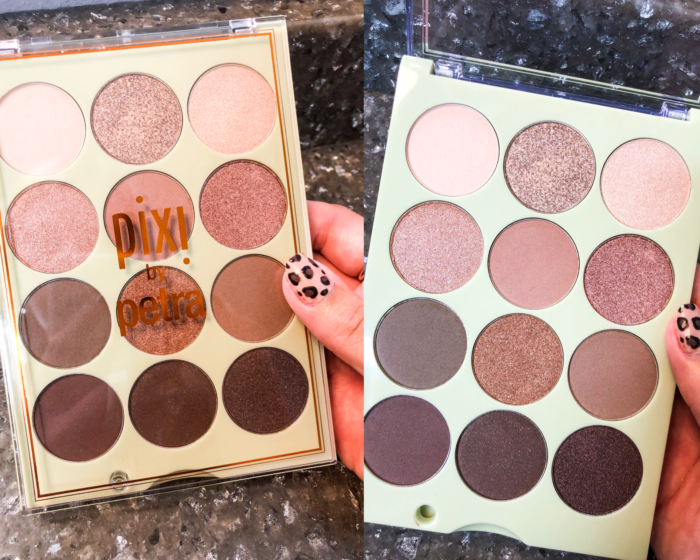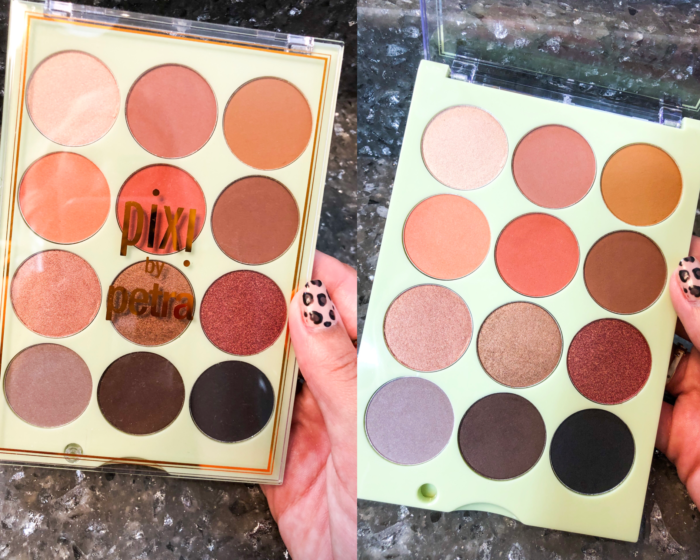 Pixi Eyeshadow pallets are of high quality at an affordable price! Their shadows are super pigmented, silky, and blend beautifully! These shadows create stunning looks that will last all day long. My favorite Pixi Palettes are the Rustic Sunset & Natural Beauty! With these two palettes, you can create so many different looks.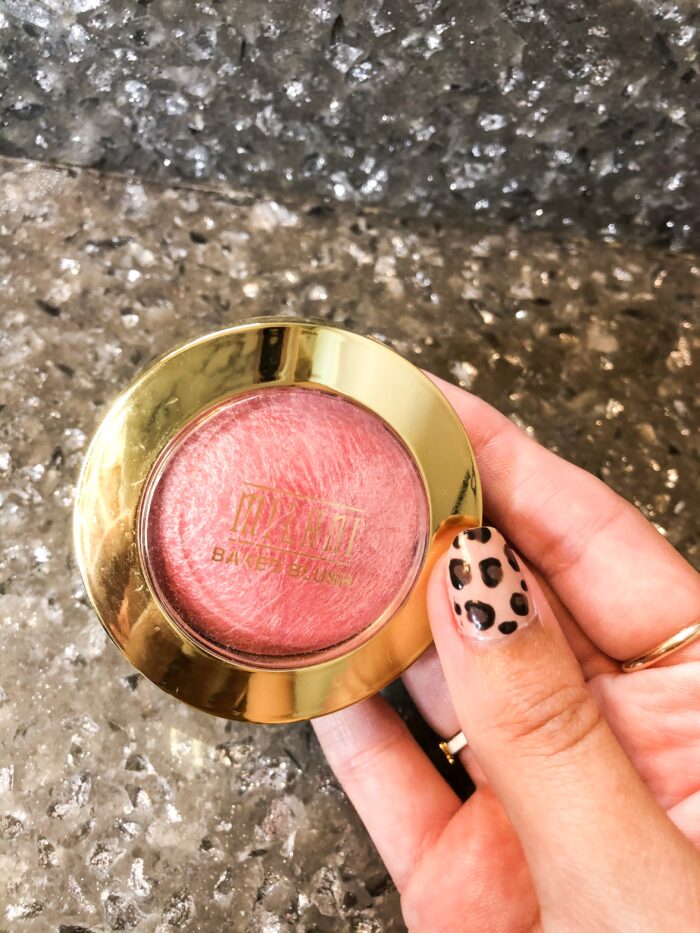 When it comes to drugstore blushes, I can not live without Milani blushes! Milani blushes are a clean, vegan, high pigmented ​formula that wears beautifully on the skin. My favorite Milani blush of all time is in the shade Luminoso I could wear it every single day. Pick this blush up at Target for $7!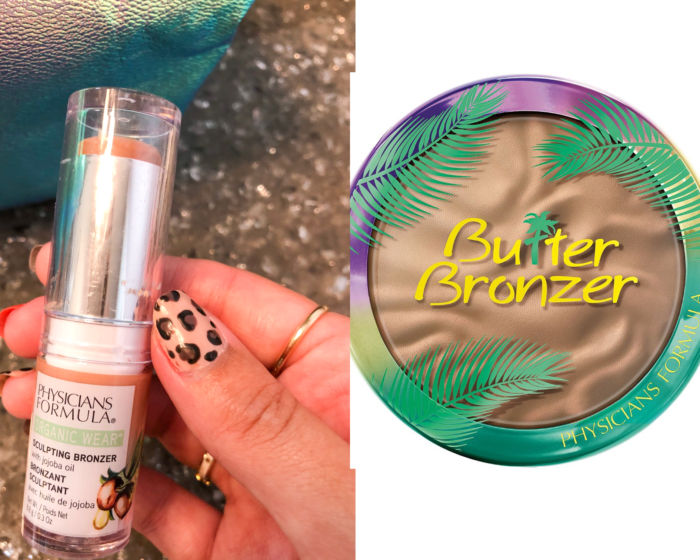 Let's talk about the Physician Formula bronzers😍 OMG they are so pigmented and smell like a tropical vacation! The sculpting bronzer is infused with Jojoba Oil and hydrating antioxidants that give you a sun-kissed glow. This buildable cream-to-powder formula blends so beautifully on the skin. The famous Butter Bronzer is infused with Murumuru Butter that gives you a radiant glow and bronze finish. Both Physicians Formula Bronzers are under $12 and high quality!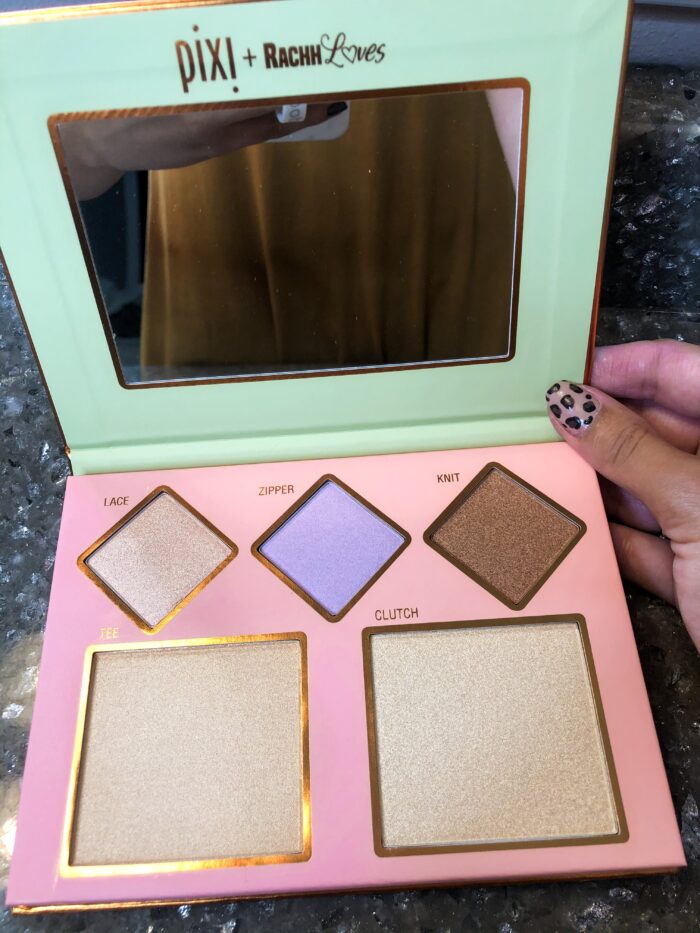 Talk about a Summertime Glow the Pixi + Rachel Loves Highlighting Palette is stunning! If you follow me on Instagram, you know I use this Palette EVERY SINGLE DAY. The formula is so silky and pigmented! My favorite way to highlight with this palette is layer Lace, Tee, and Clutch together; it gives you a stunning glow. Dip your brush in the highlight of your choice then add a spritz of water to your brush to make your highlight even more intense✨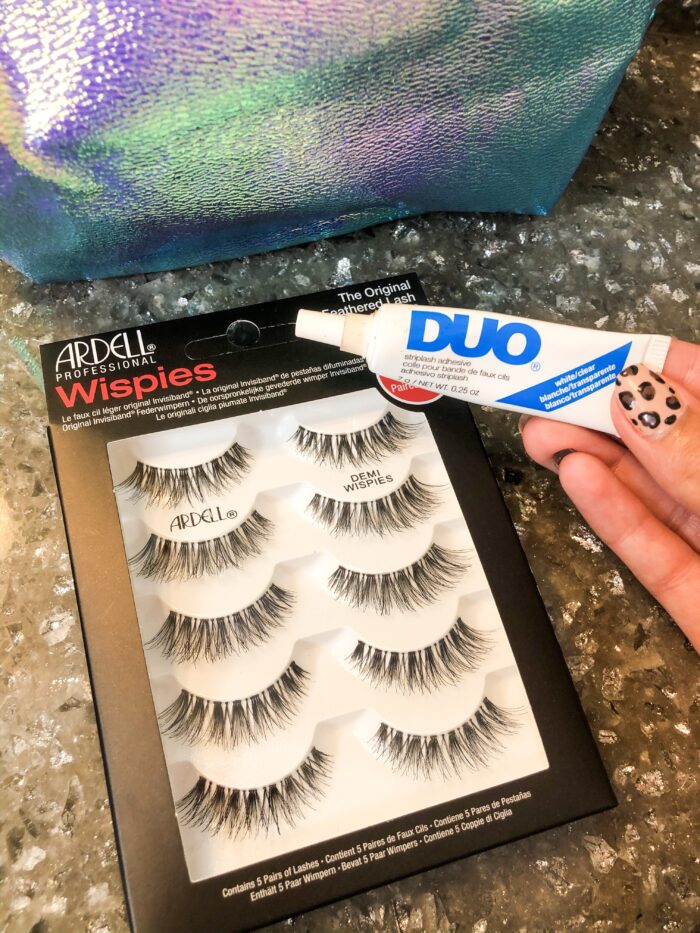 The Ardell Demi Wispies are the best lashes of ALL TIME, and I wear them every single day. I have tried so many expensive lashes, and they still can't out due the Demi Wispies. Ardell Demi Wispies are lightweight, reusable, and they look SO natural! When I apply my fake lashes, I use tweezers and the Duo Glue to make sure the lashes fit just right and stay all day.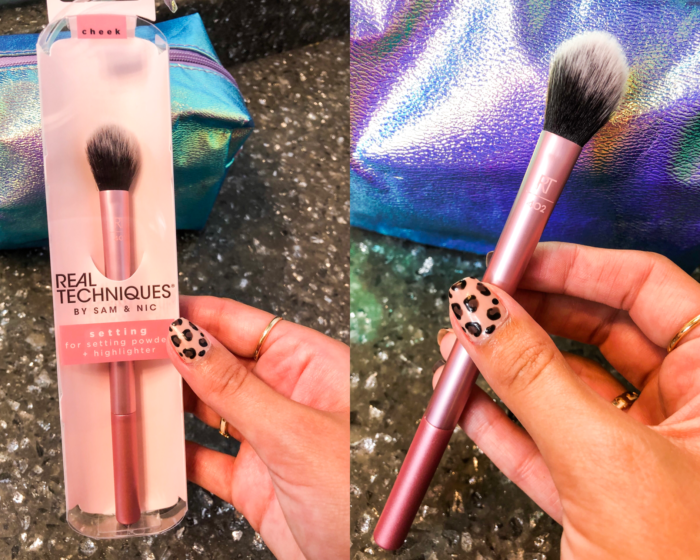 The Real Techniques Setting Brush is my favorite blush to set my under eye concealer. It's the perfect size brush to place underneath your eyes and can also be used to highlight! This brush is only $8 and lasts forever.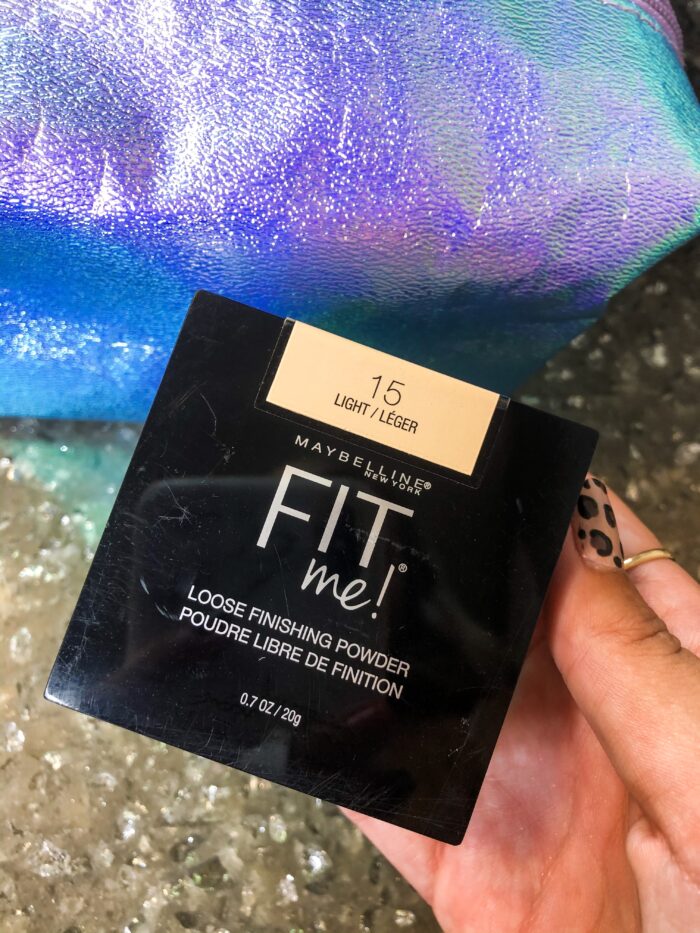 Get that flawless skin finish with the Maybelline Loose Finishing Powder. This setting powder ensures your makeup stays in place all day long. My favorite part about this powder is it's not drying like most setting powders. ​I am obsessed with the Laura Mercier Setting Powder, but it's $30, and this gives you just as flawless of a finish for $5. It's a must in my makeup routine.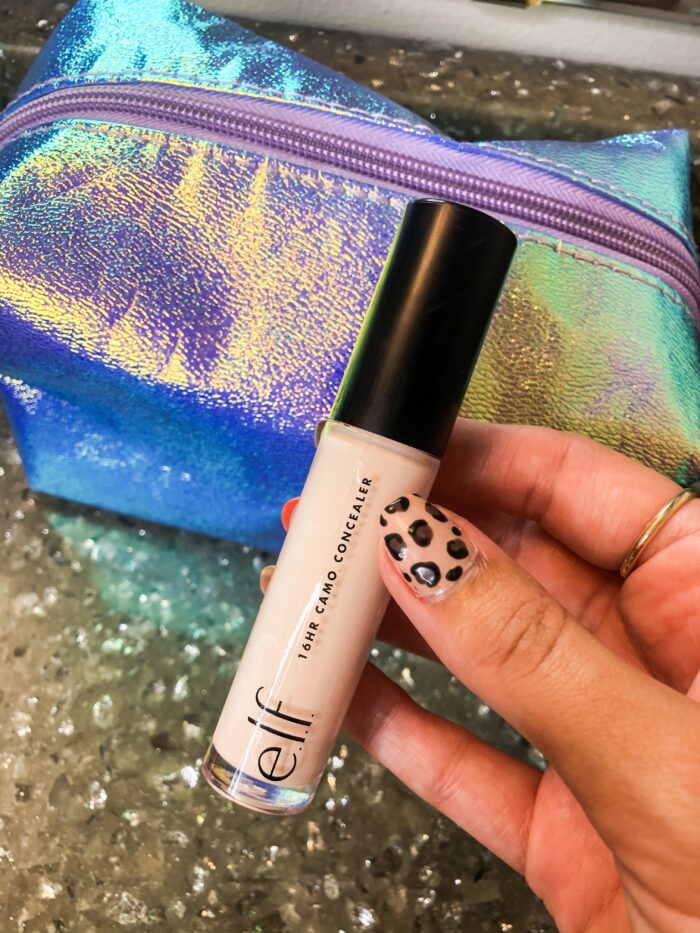 If you know me, you know I can't stop raving about the Elf Camo ​Concealer. This concealer doesn't crease, covers up your dark circles, and lasts all day! My best friend Sid recommended this concealer to me, and I honestly haven't put it down since. The best part is it comes in eighteen different shades, is vegan and cruelty-free, and is only $6! You need this concealer in your life.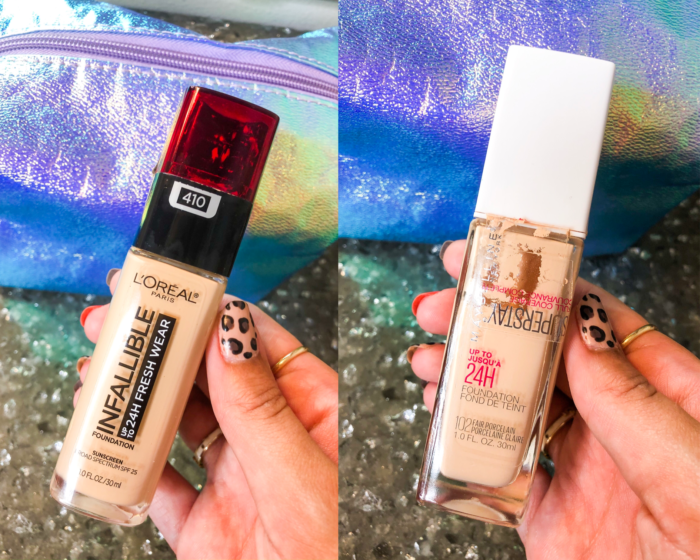 Drugstore foundations have stepped up their game, and I'm so impressed! You can get full coverage, high-quality foundation for under $13. The L'Oreal Infalliable 24hr Foundation is a buildable medium-full coverage foundation that lasts all day while letting your skin breathe. The Maybelline SuperStay Foundation has been one of my long time loves. This foundation is full coverage, but doesn't clog your pores! Both of these foundations are my all-time favorite drugstore foundations that I use every single day.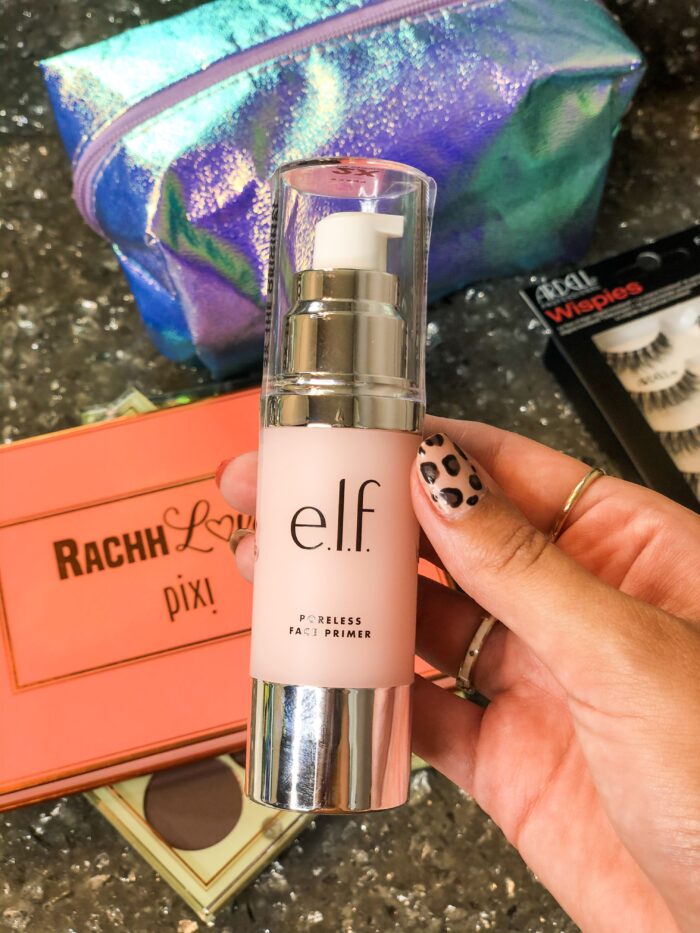 If you struggle with dry skin like me, then you need this primer! The Elf Poreless Face Primer ​helps fill enlarged pores, fine lines, and wrinkles while hydrating your skin. This primer is 100% vegan and cruelty-free and only $10. This is a major dupe to the Benefit Poreless Face Primer, which is over $30.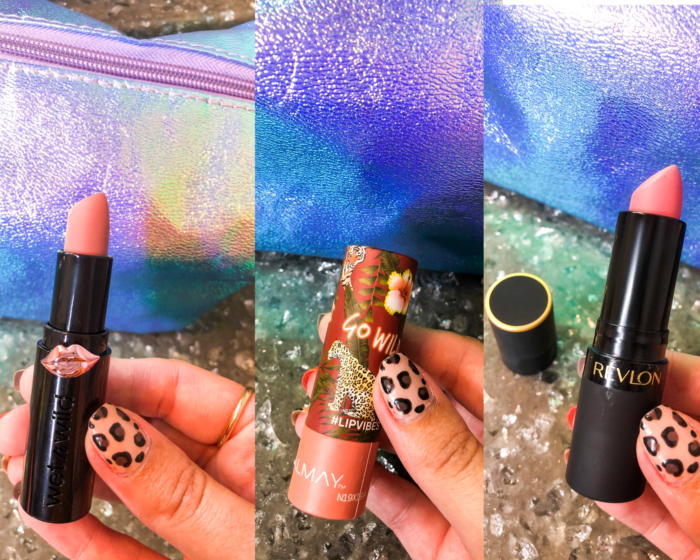 Drugstore lipsticks are my obsession lately. Honestly, every time I go to Target, I LOVE trying out a new lipstick! ​But honestly, I probably have fifty drugstore nude lipsticks, but hey there all under $5 so you can't go wrong. There are SO many high-quality lipsticks from the drugstore, but these are my holy grail neutral lipsticks! I love the Wet n Wild Megalast Matte Lip color in the shade Skin-ny Dipping. It's the perfect matte nude lipstick for only $2. The Revlon Super Lustrous Lipsticks are another one of my fave formulations from the drugstore. I have loved the shade Wild Thoughts and Candy Addict! The formula is matte and super long-lasting for only $6. Lastly, my favorite drugstore lipsticks right now are the Almay Lip Vibes Lipsticks. I am obsessed with the shade Go Wild. I love this formulation because it's super hydrating and such a good nude lipstick.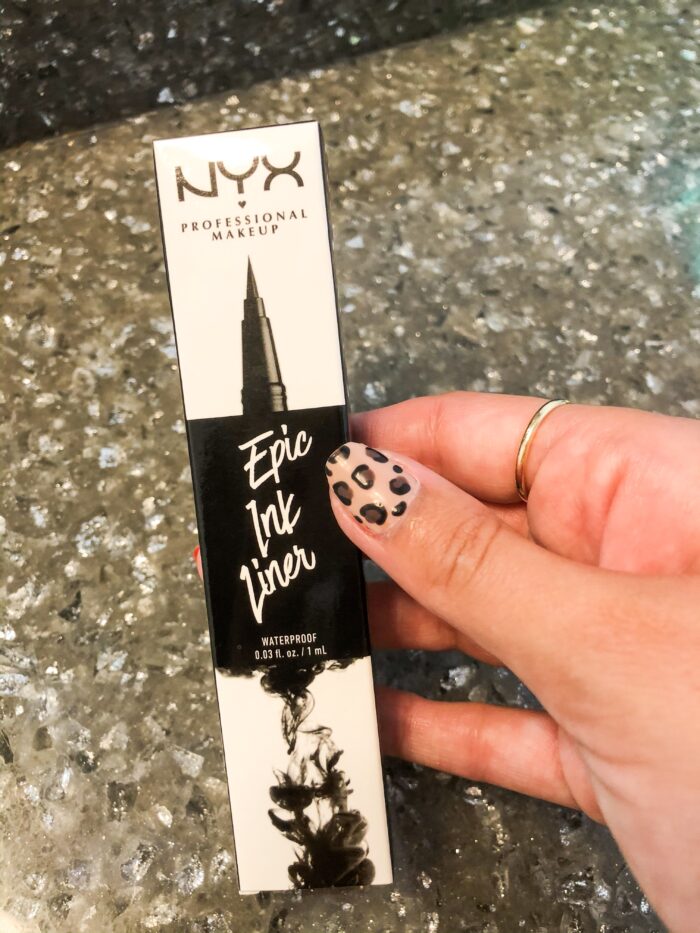 If you want to create a super-sharp wing, then you need this NYX Epic Ink Liner😍 It's so easy to use, waterproof, and lasts all day! This is a dupe for the Stila Stay-All-Day Liquid Eyeliner, which is over $20, and the NYX liner is only $7!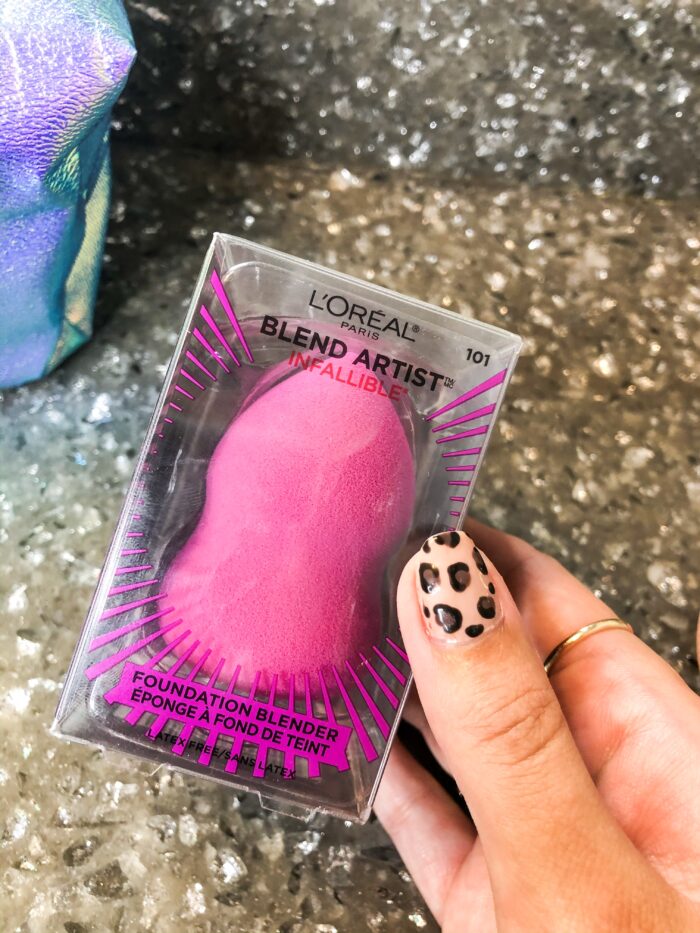 I use to buy so many Beauty Blenders from Sephora that we're $20, and then I discovered the L'Oreal Infallible Blender, and I'm obsessed. This beauty blender is only $5 and blends your foundation and concealer flawlessly. ​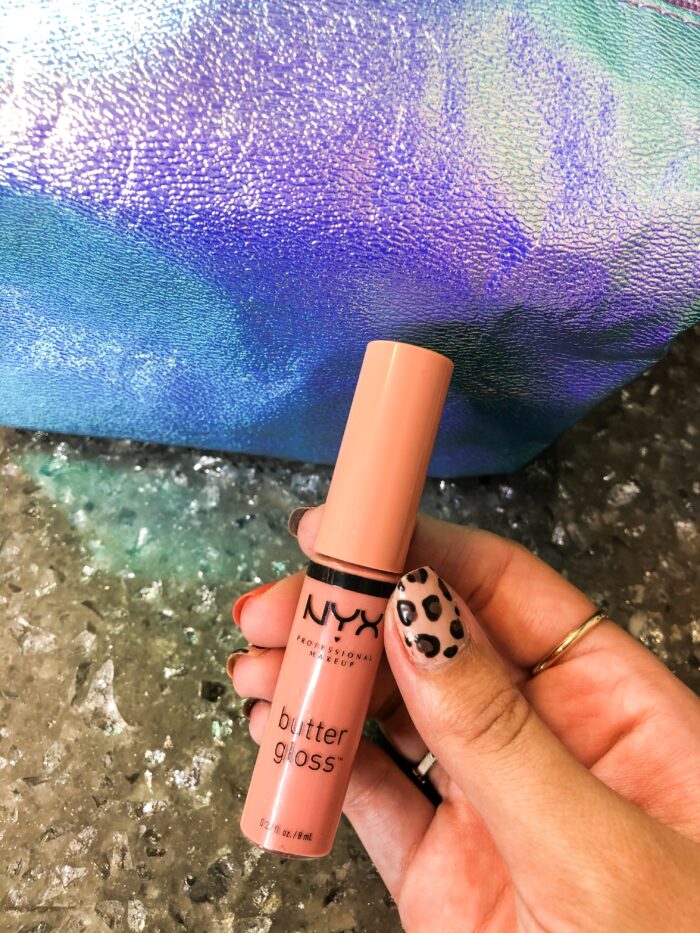 I use to buy so many Beauty Blenders from Sephora that we're $20, and then I discovered the L'Oreal Infallible Blender, and I'm obsessed. This beauty blender is only $5 and blends your foundation and concealer flawlessly. ​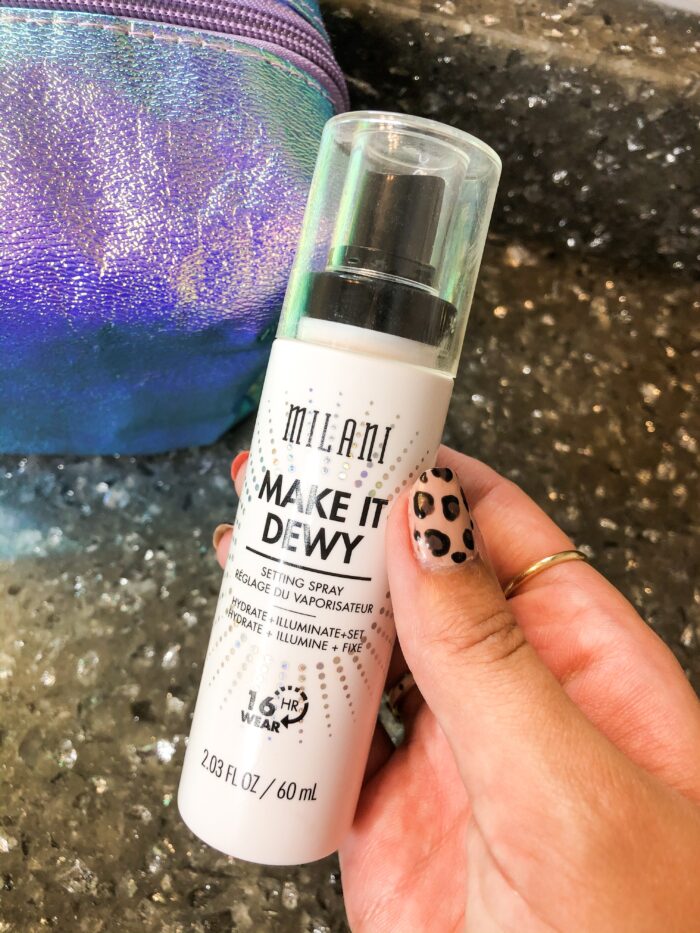 Prime, set, and hydrate your skin with the Milani Make It Dewy Setting Spray! It feels so refreshing on your skin while locking in your makeup for up to 16 hours. Shop this setting spray at Target for $9!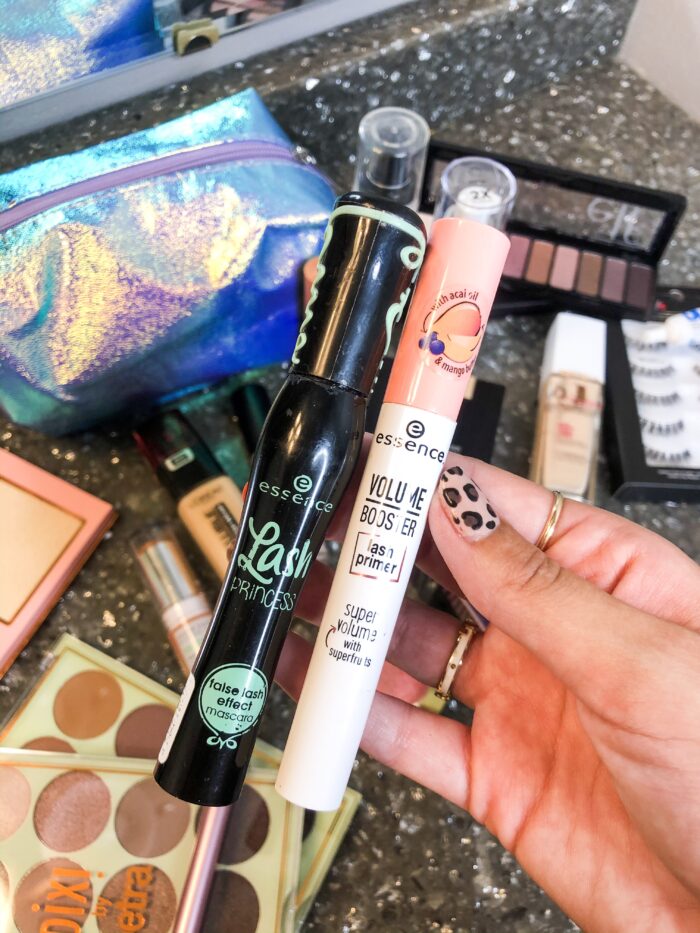 Saving the best for last, this lash combination is AMAZING! ​Prime your lashes with the Essence Lash Booster Primer & then add the Essence False Lash Effect Mascara to give you long luscious lashes! This is the best combo ever and it's under $10. This is hands down my favorites two products from this entire blog post!
Here's how you can shop all of my favorite drugstore makeup products: 1️⃣ Download the LIKEtoKNOW.it App (It's free!) 2️⃣ Follow me- Boldlipsandblondehair 3️⃣ Instantly shop my looks
Click this link https://www.liketoknow.it/boldlipsandblondehair to shop my Drugstore Makeup Favorites💕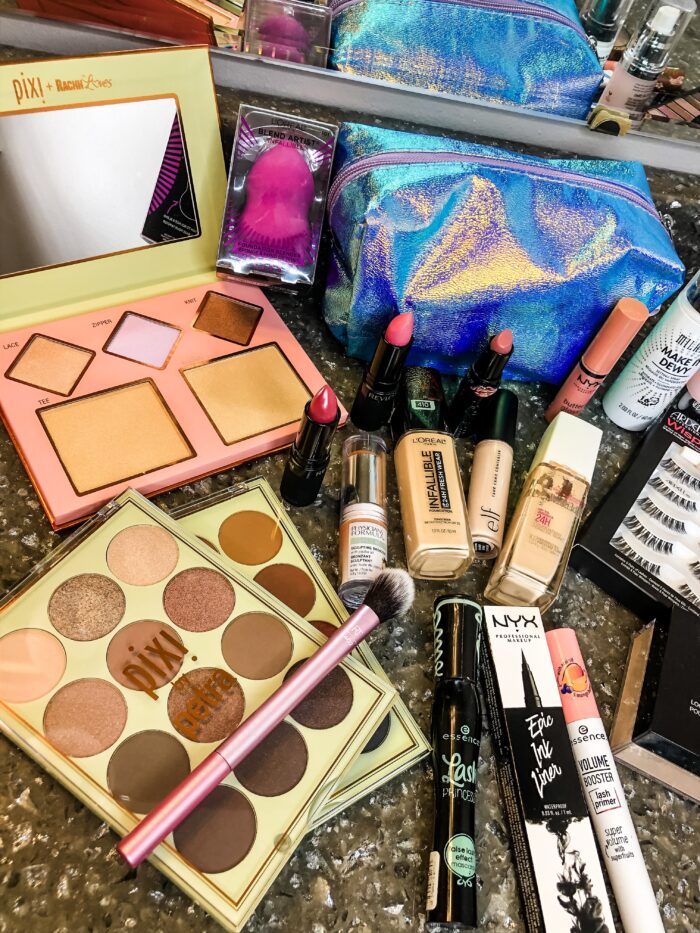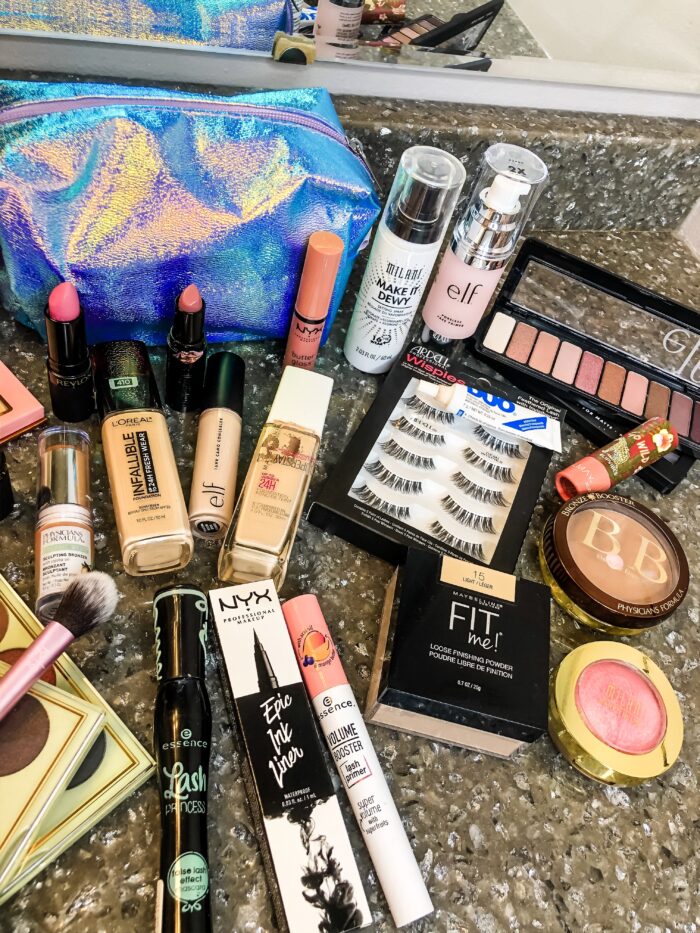 ---