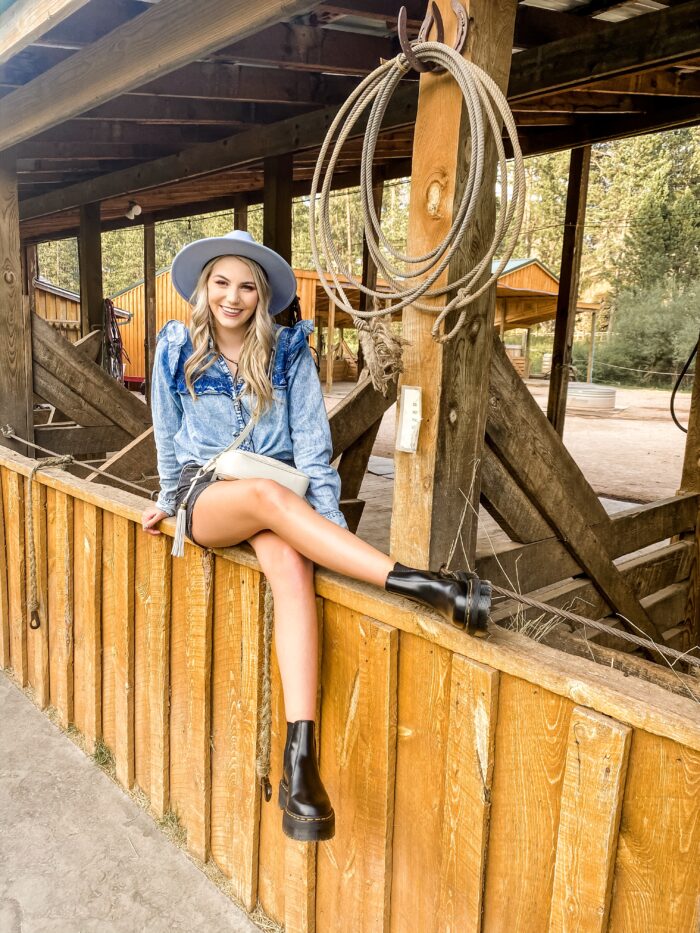 Summer 2020 is looking a little different than we thought it was going to at the start of the year, but we decided to make the most of it with a road trip out west! Being a fashion blogger in Wisconsin sometime makes it hard to dress up, so when I travel, I LOVE dressing up! Before I leave for vacation, I love putting outfits together and planning each day what I'm going to wear. Since my Dad is such a planner when it comes to traveling, I know exactly what's on the agenda each day. We traveled to South Dakota and Wyoming on an eight-day adventure. Our trip was packed with adventure from white water rafting in Jackson Hole, Wyoming, to renting side by sides in the mountains, to exploring downtown Deadwood. I found so many cute clothes and accessories from Free People for my trip out west! Below are the looks that I put together with the adventures that day.
Every vacation, I am so guilty of overpacking. One thing that has helped me so much is to try everything on before you pack it. That way, what you bring is what your going to wear. Another tip is to try on each outfit and take a photo in it to make sure you like the way it looks. For our trip out west, we were in an RV for eight days with not a ton of room, so I wanted to bring clothing pieces that I could wear with multiple outfits. It worked out so good! Scroll down to see what I paired together and how I wore it more than one day. Even pairing a tee with a different pair of pants can make your look completely different.
Badland's- Free People Dress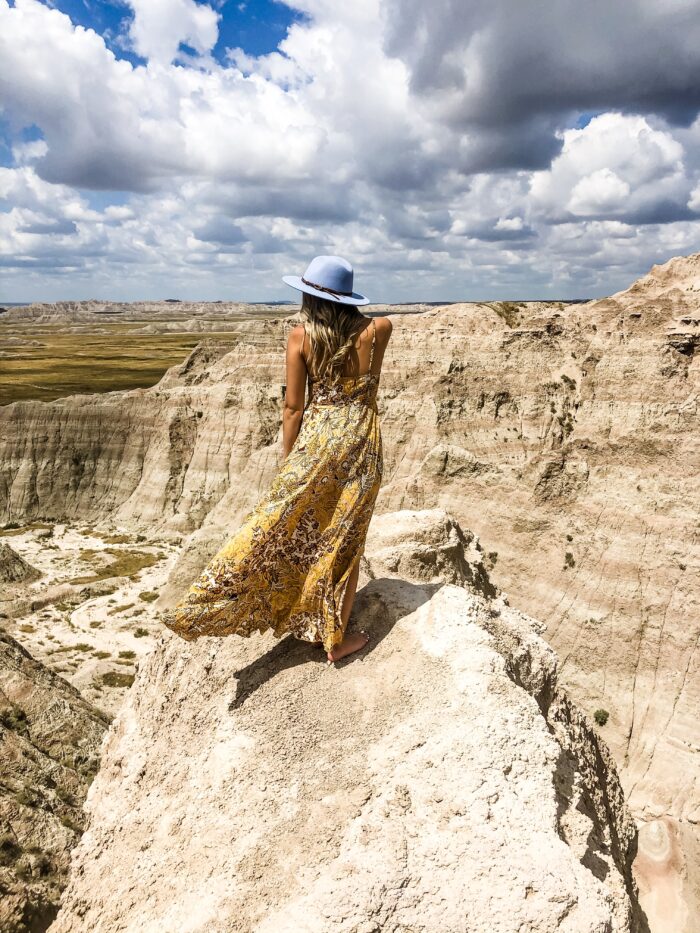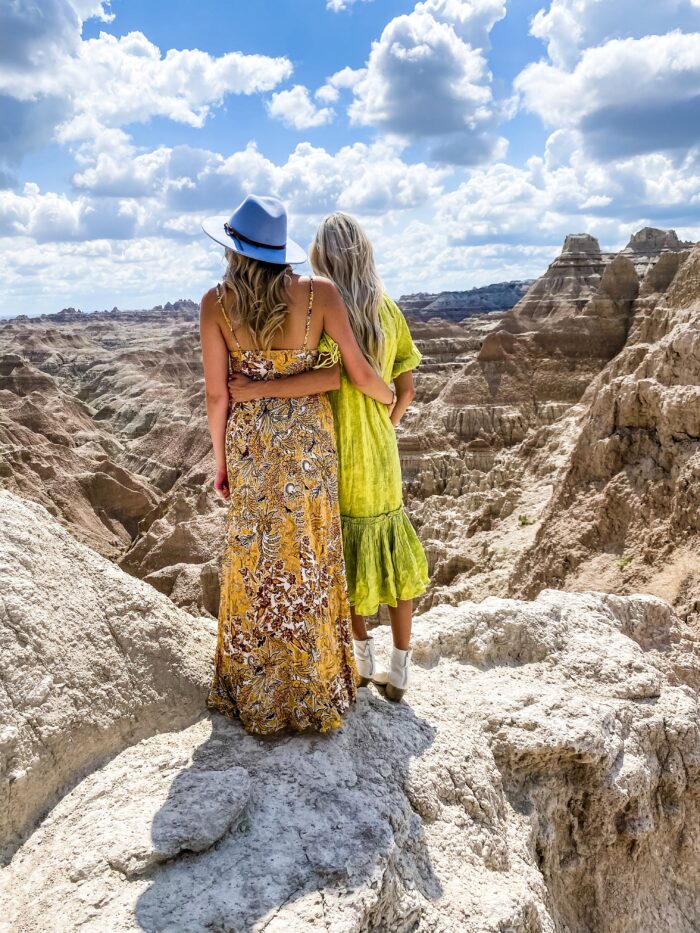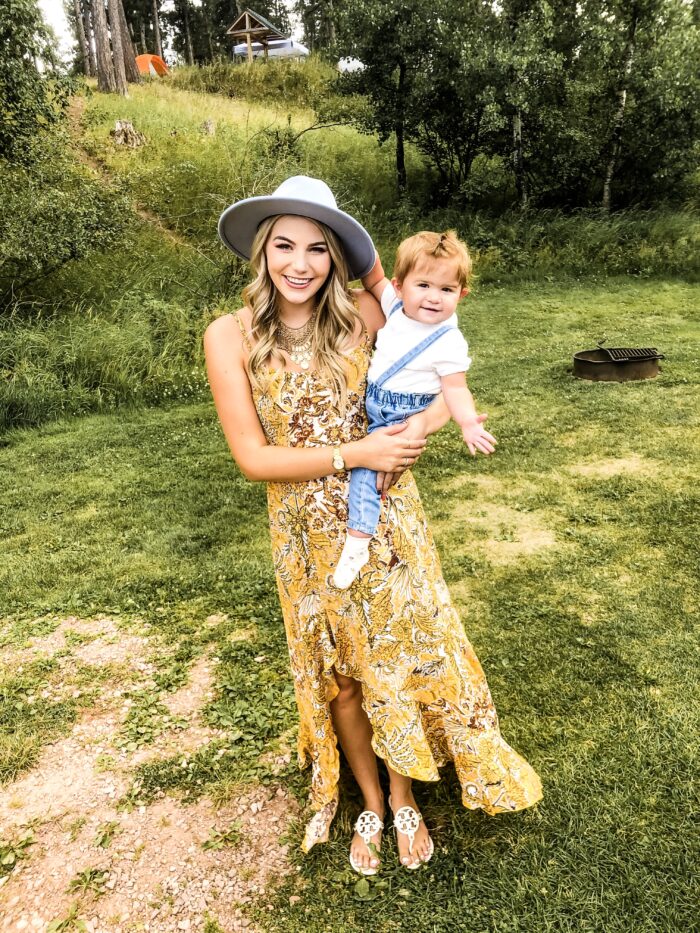 What's a more magical photo spot than Bandland Nation Park? The Badlands is filled with colorful, jagged rocks that give your photos the most dreamy desert landscape backdrop. There's nothing more perfect than a beautiful Free People dress with the background of the breathtaking Badlands. I paired this printed maxi dress with a baby blue felt hat. To make this look even more unique, I added a silver collar statement necklace!
Mount Rushmore- Skirt with Sneakers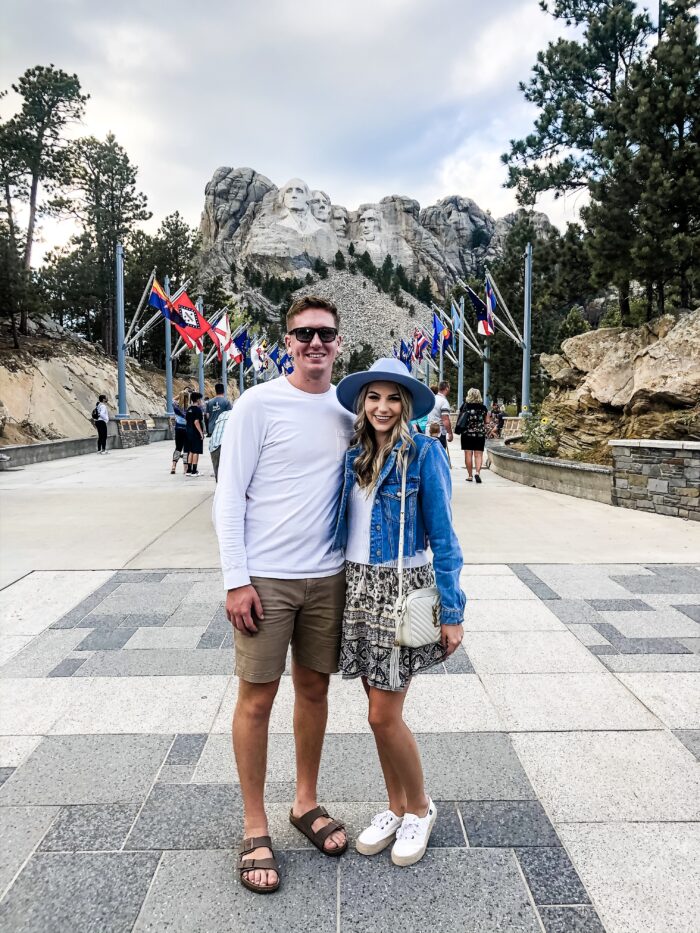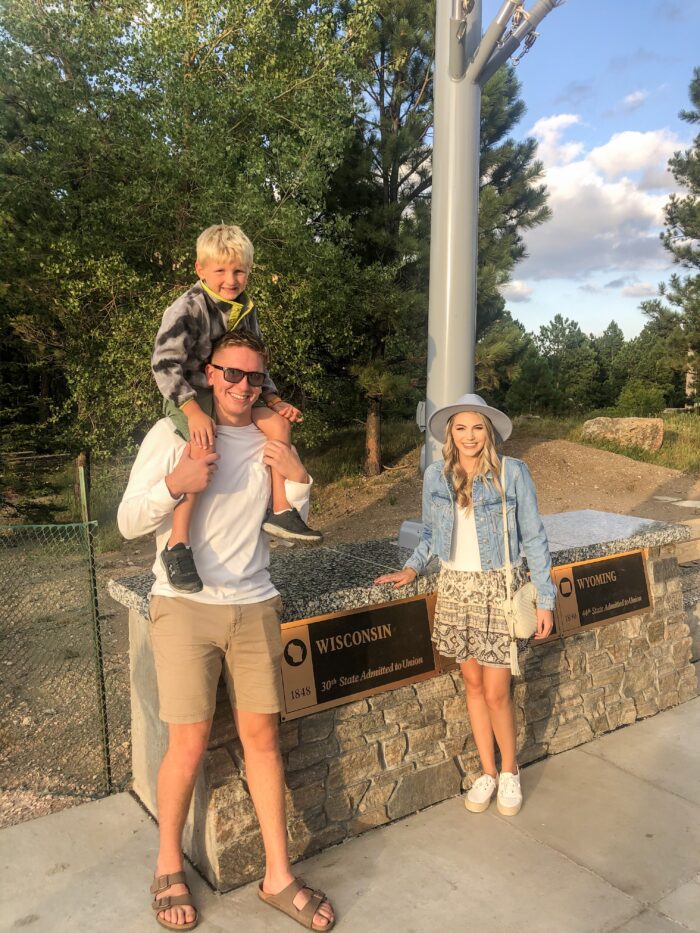 Gazing over the Black Hills of South Dakota are four American Presidents. Mount Rushmore National Memorial is full of awe-inspiring views of the patriotic site. While at Mount Rushmore, I highly suggest walking the Presidential Trail. It's a paved half-mile loop where you can see the Presidents from all different angles. For Mount Rushmore, I decided to go dressy, but keep it comfy! I love pairing a skirt with sneakers, so that you look fashionable, but are comfy at the same time. My skirt is from Free People, and I paired it with a sweater tank and this cropped denim jacket from Topshop!
Custer State Park- Lace Kimono with Desert Trip Tee ​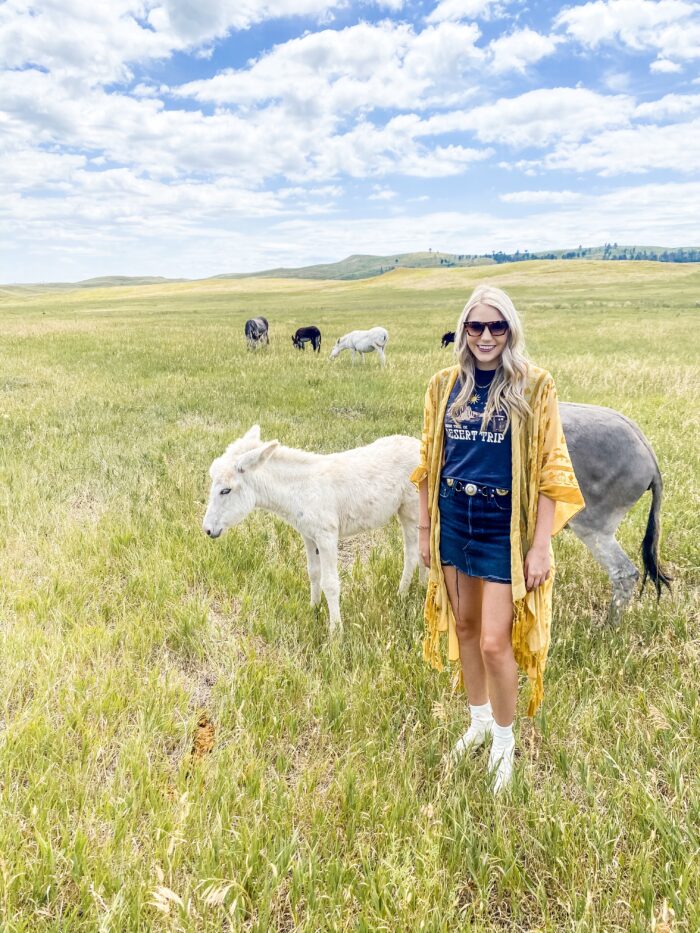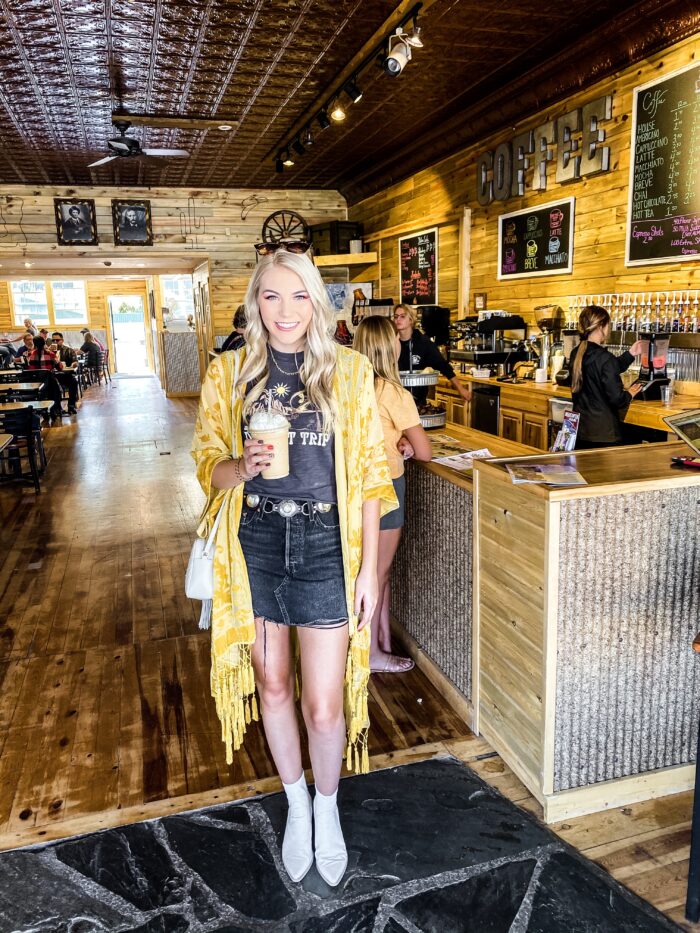 Custer State Park is filled with Bisen, Elk, Deer, Big Horn Sheep, and Donkeys​. This lace mustard kimono from Free People paired with this Desert Trip tee was a perfect outfit for a stop at the cutest coffee shop and a full day at Custer Park! My favorite part about this outfit is this Free People medallion embellished belt😍
1880 Train- Free People Denim Shirt with Levi's Denim Skirt ​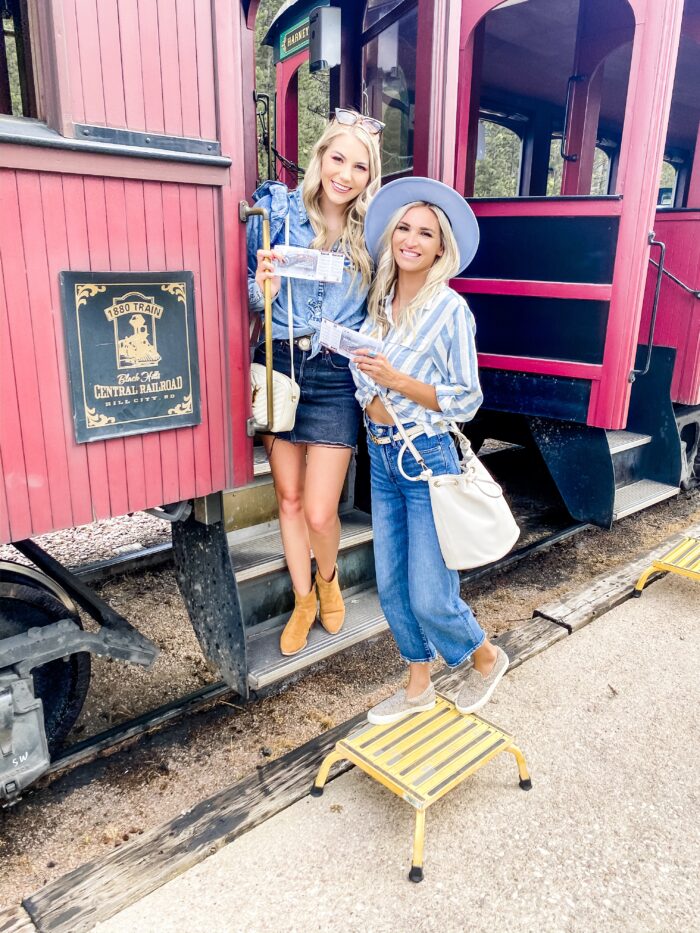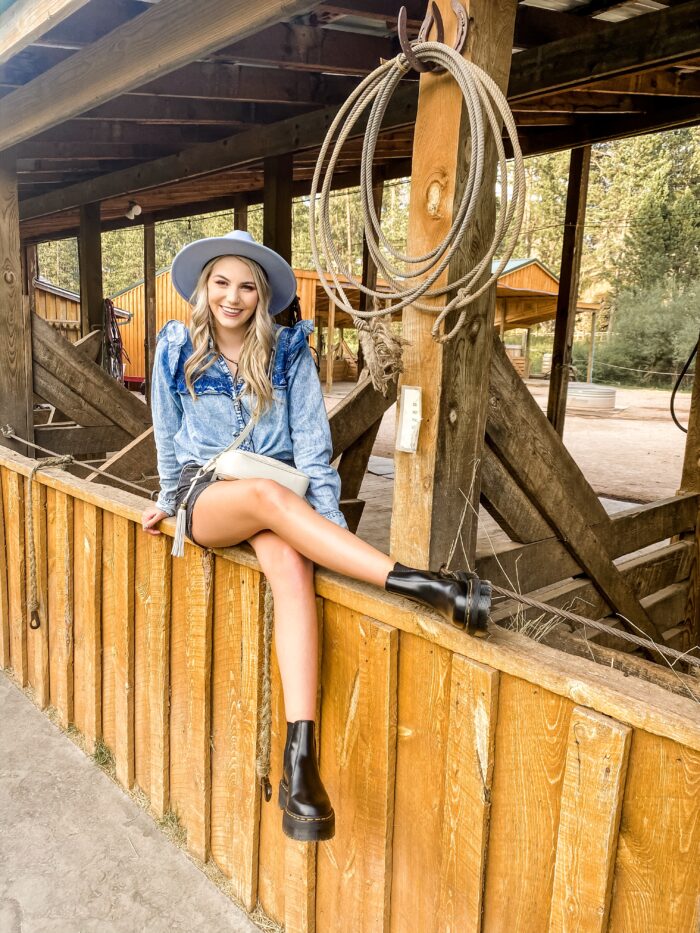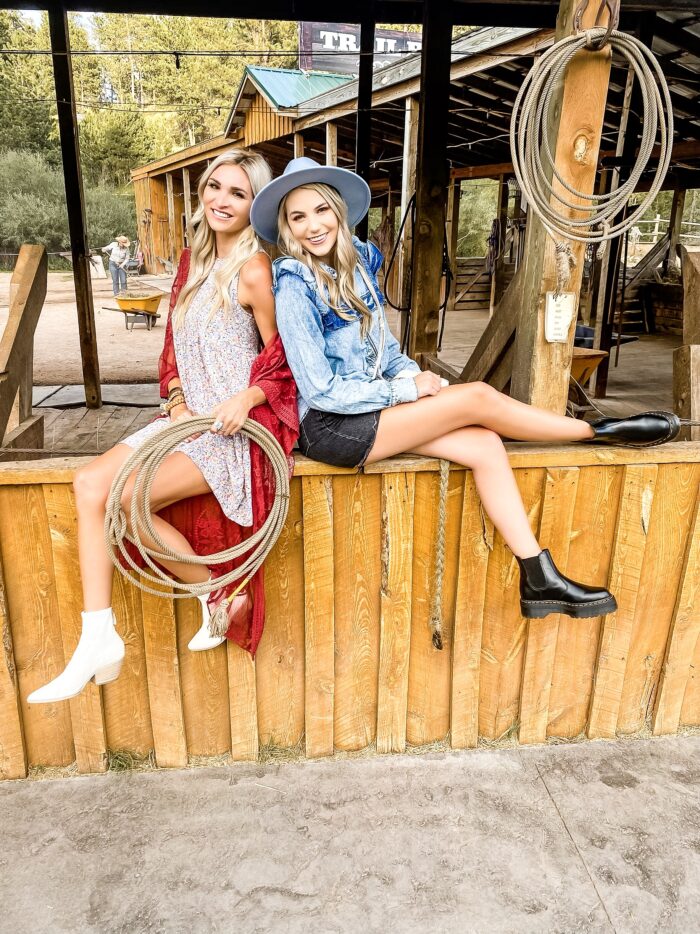 "I should have been a Cowgirl, I should've learned to rope and ride." Wore this look two different ways for two separate adventures. The first look I paired with booties to look more Western for the 1880 Train and the second look I paired with Doc Martens to make the look edgier! I was obsessed with this ruffled Free People Denim shirt! You could wear this shirt in so many different ways.
Yellowstone National Park ​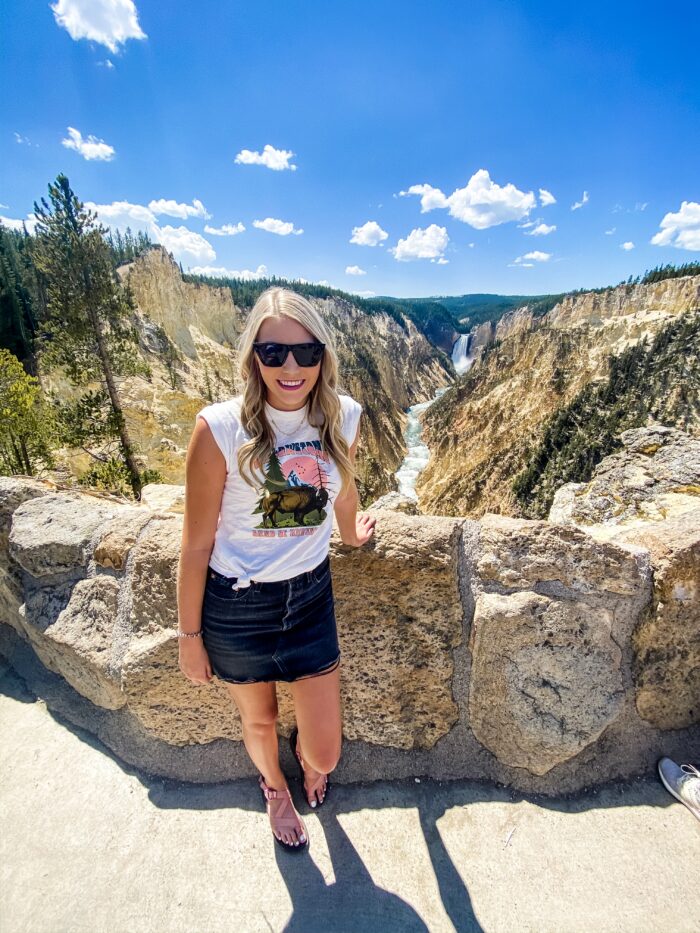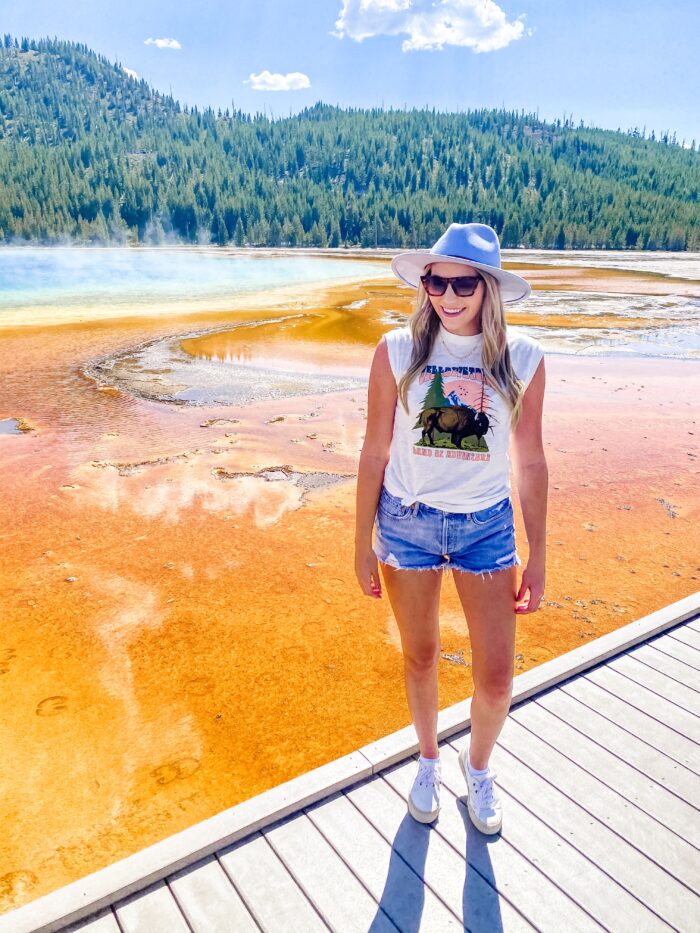 One of the most breathtaking views of Yellowstone is the Grand Prismatic Hot Springs. It's a must-see in Yellowstone😍 I found the perfect tee at Free People for Yellowstone, and it was under $50. I paired it with denim shorts and sneakers the day we had less walking. When hiking to see this beautiful Waterfall in Yellowstone, I wore a denim skirt and my Chacos!
Cody, Wyoming Rodeo- Free People Bodysuit & Black Denim Skirt ​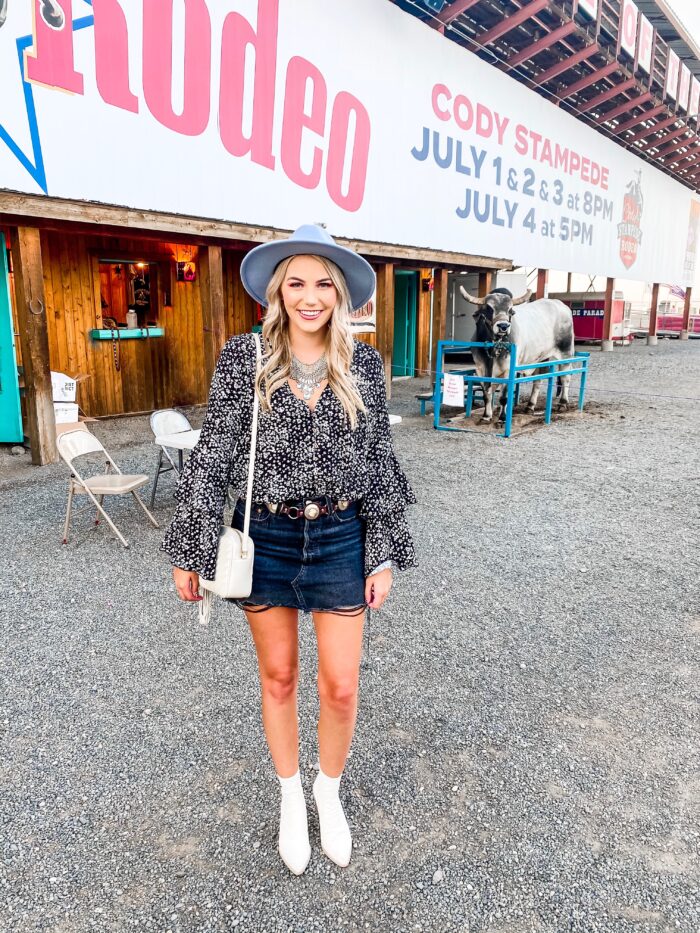 "This ain't my first Rodeo." Okay, but really it was my first Rodeo🤣 We had so much fun at The Cody Stampede Rodeo! My entire outfit is from Free People and one of my favorites from the trip. I felt like a true Rodeo girl!

Jackson Hole, Wyoming- Baby Blue Lace Kimono​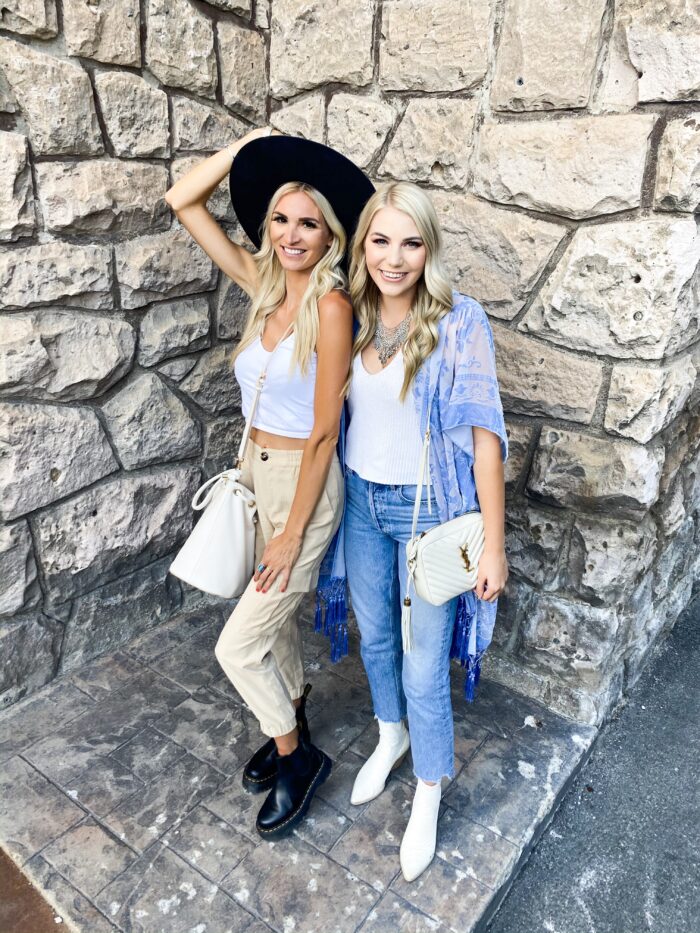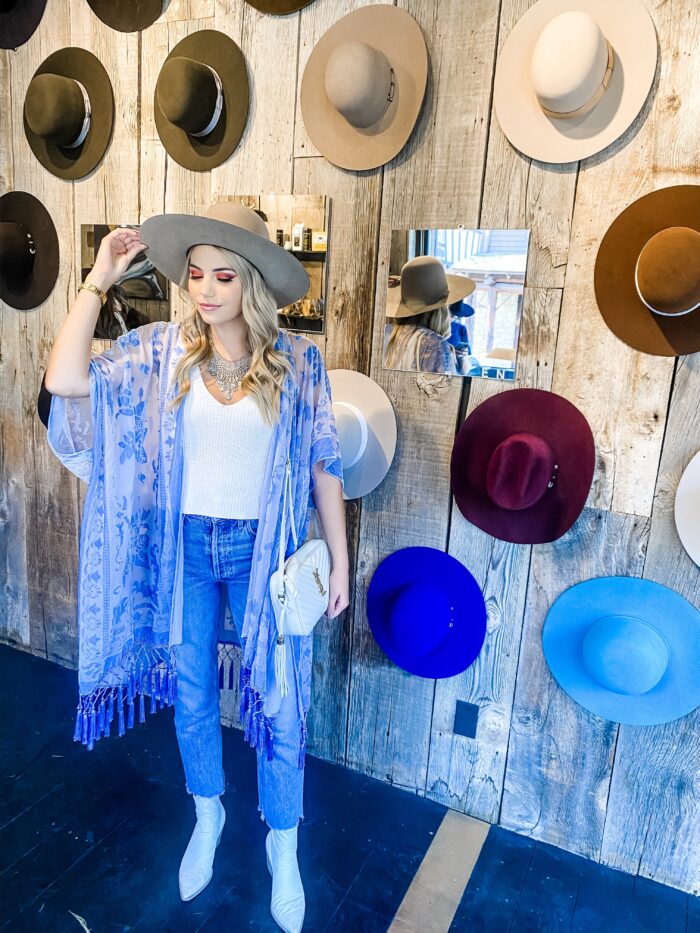 Jackson Hole, Wyoming, was one of my favorite stops. Downtown Jackson Hole is so cute and so much fun! I paired this baby blue lace kimono with a sweater tank and high waisted denim. To give us a Western flare, I added my favorite boots and a custom hat by Encounter Hat Co.!
Curtis Canyon- Desert Trip Tank with a Cashmere Buttondown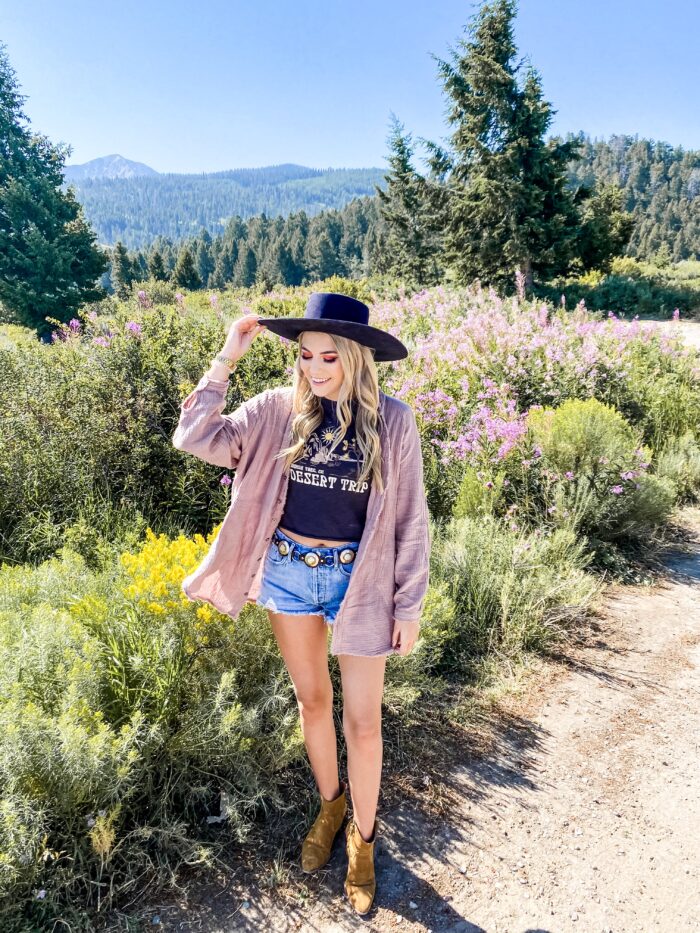 We rented side by sides and explored Curtis Canyon, National Park. It was the most beautiful view I have ever seen. Peering out to the Teton Mountains and the so many wildflowers made it the most magical spot. Loved pairing this Desert trip tee with the prettiest Free People Cashmere Buttondown!

Deadwood, South Dakota- Johnny Cash Tee and Denim Shorts ​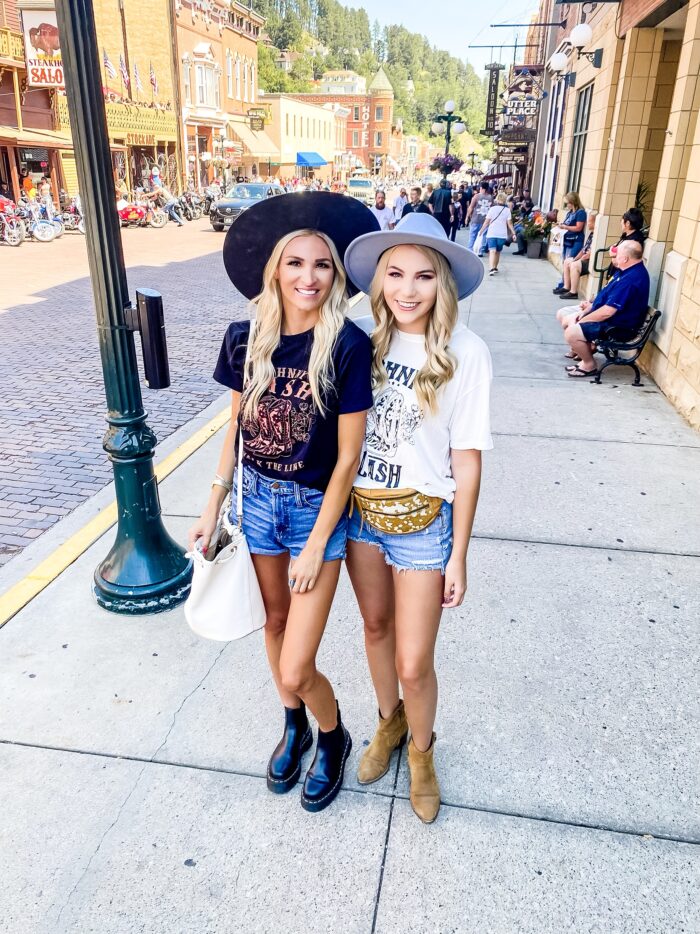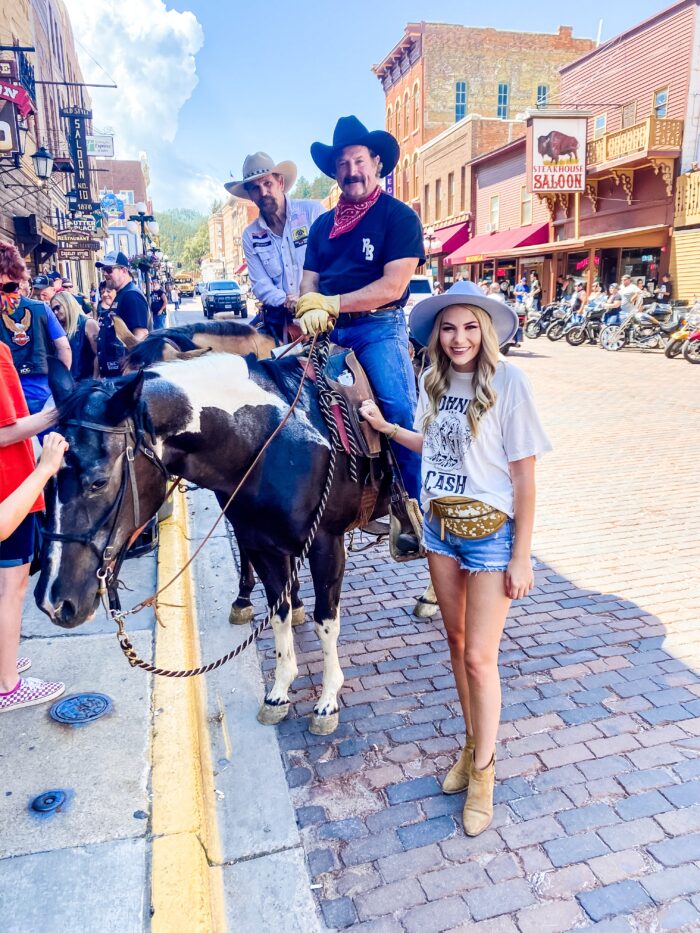 Deadwood, South Dakota, is such a fun town! My sister and I rocked our Johnny Cash tees and hats for the perfect Western look. Her tee is from Target, and mine is from Free People! My sisters tee is a dupe for mine and honestly half the price. I will link both on LIKEtoKNOW.it!
Waterfall- Athleta Athletic Wear Outfit ​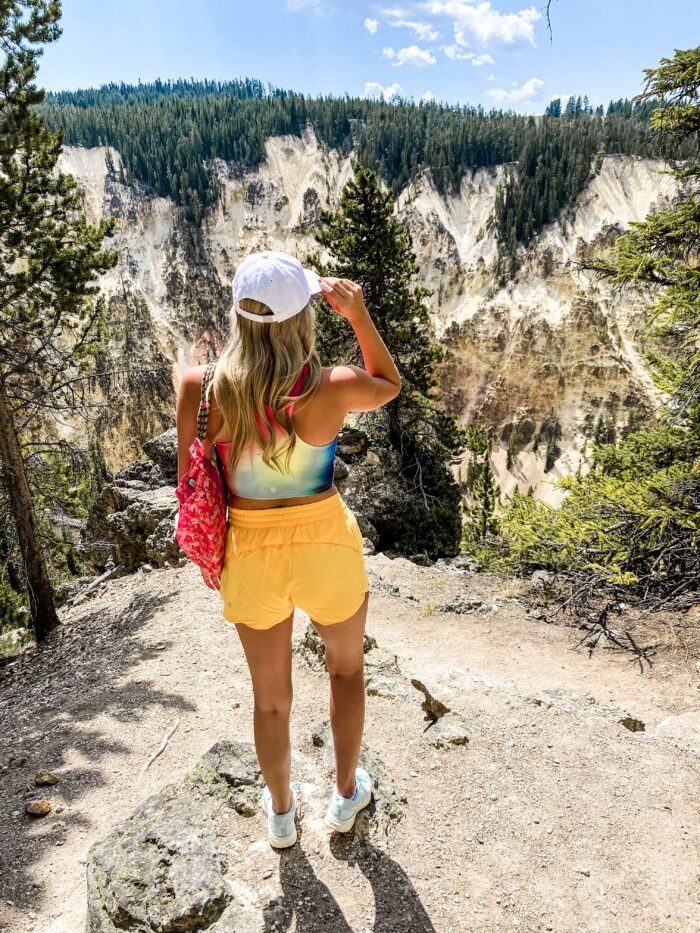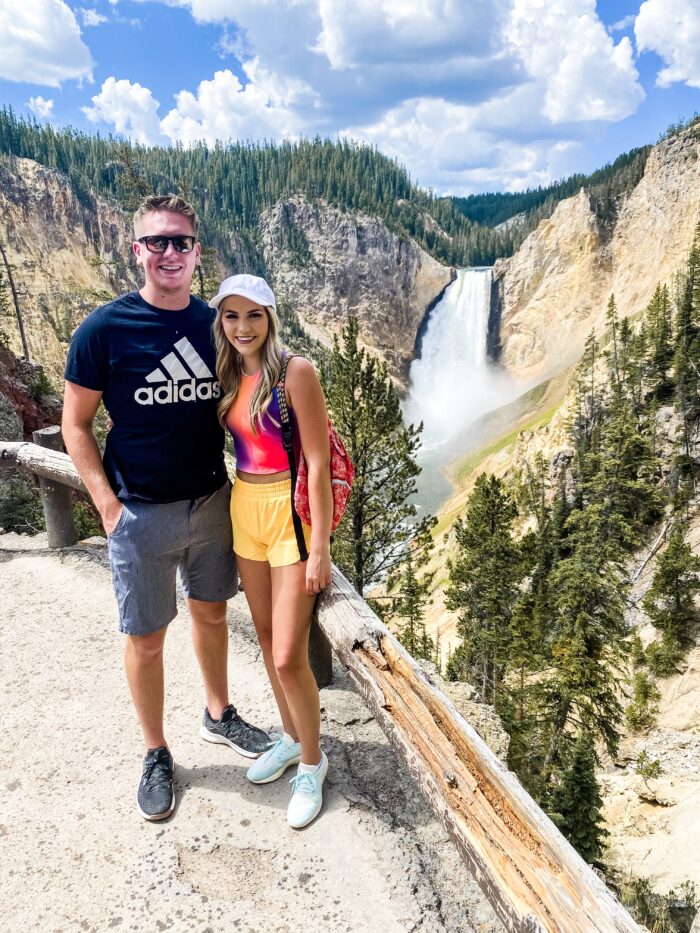 We hiked to see the most beautiful Waterfall in Yellowstone! My outfit is from Athleta and such good quality. The colorful cropped tank is so cute and even has a built-in sports bra. I paired the cropped tank with Athleta orange shorts. Honestly, this is my favorite athletic outfit of all time. It's not only cute but such good quality and so comfortable!
⬇️ Below is what I wore while road-tripping. My motto while traveling is comfy, but cute! I shopped at Amazon, Athleta, and Free People for my comfy, but cute athleisure!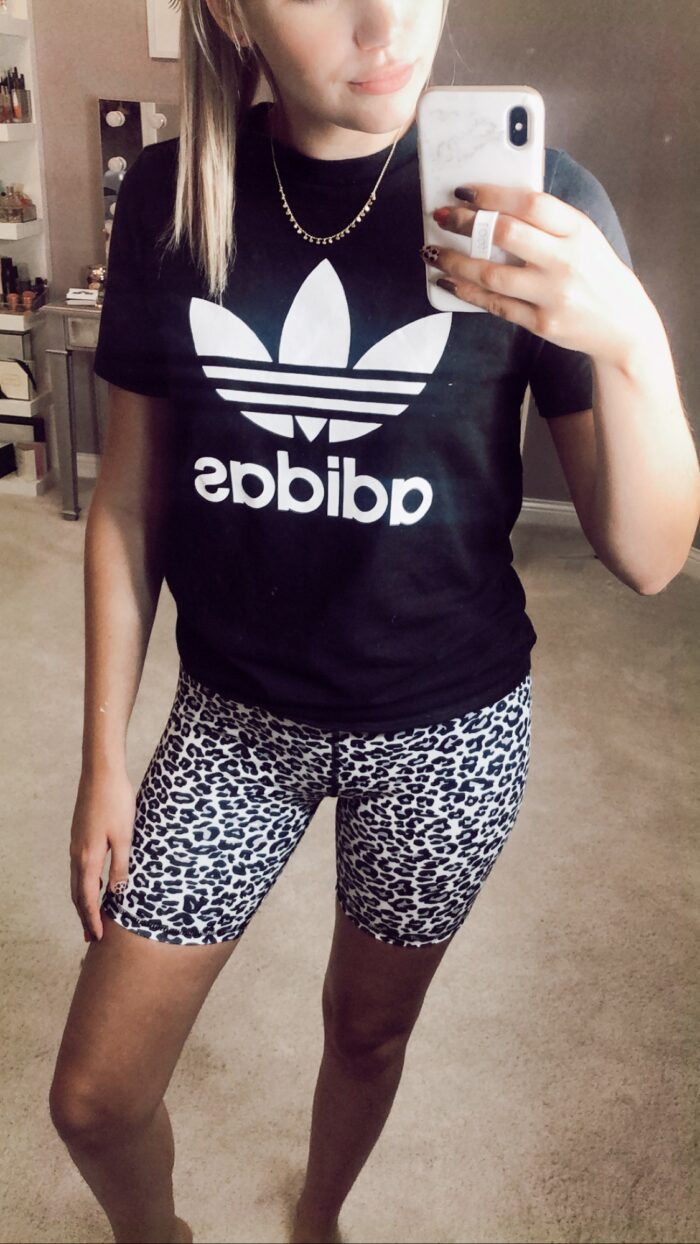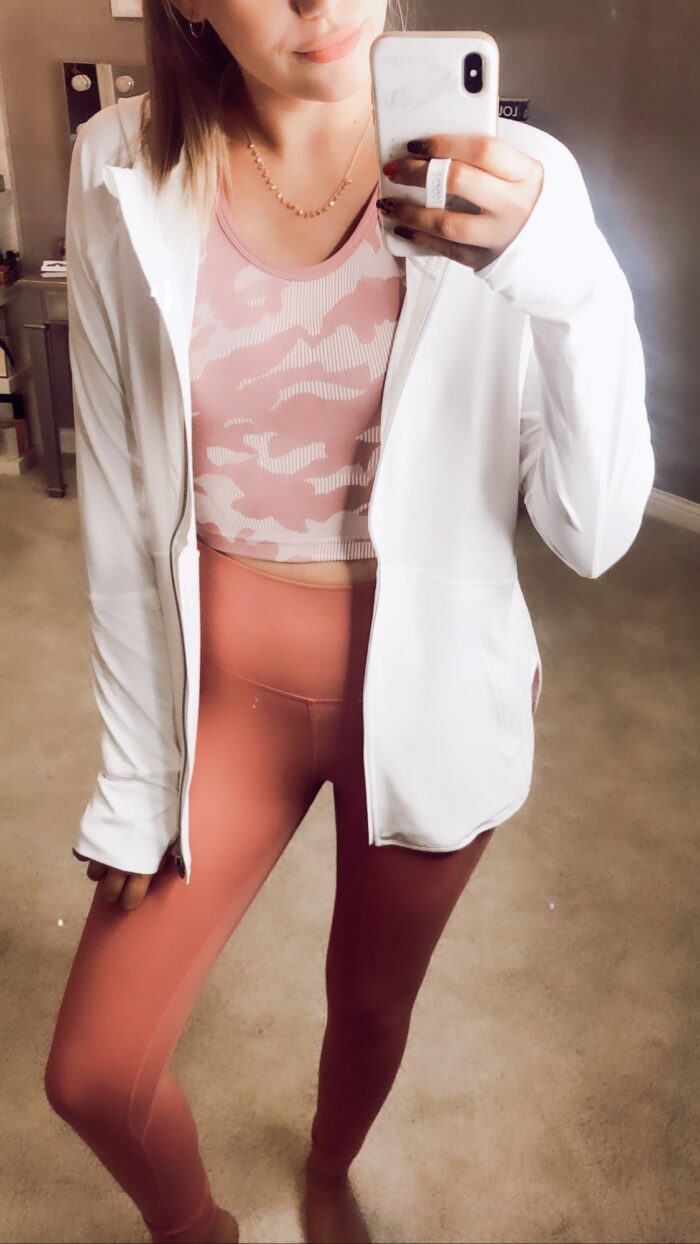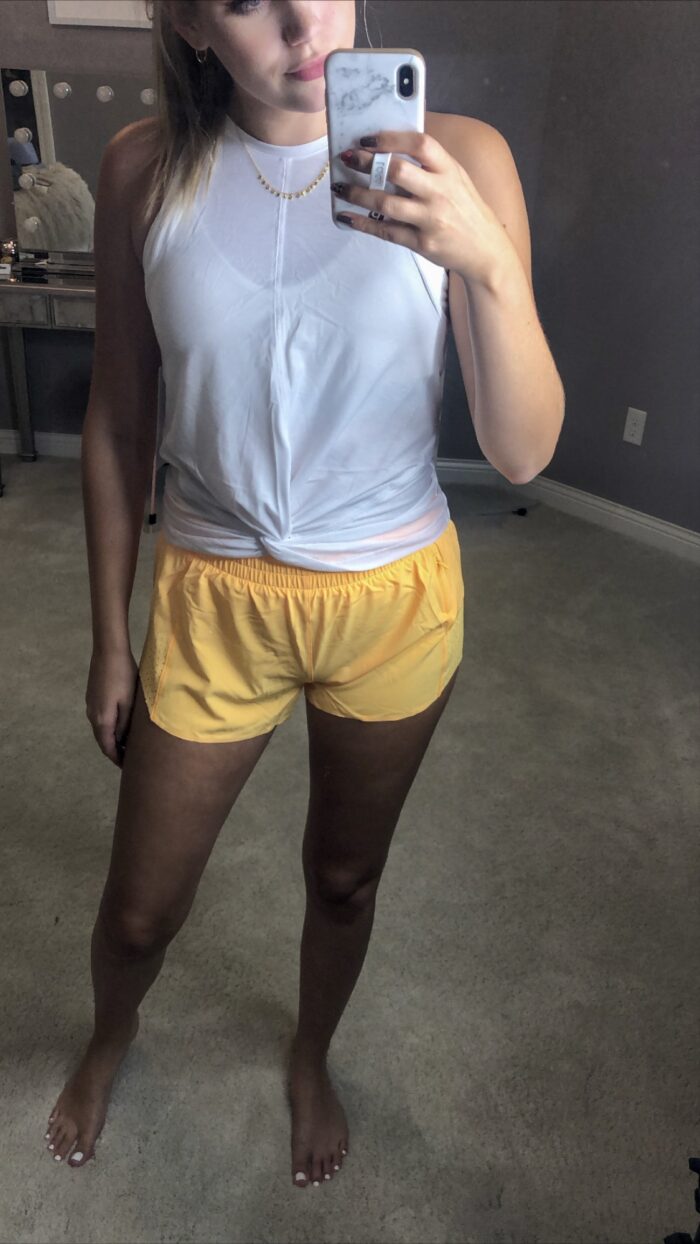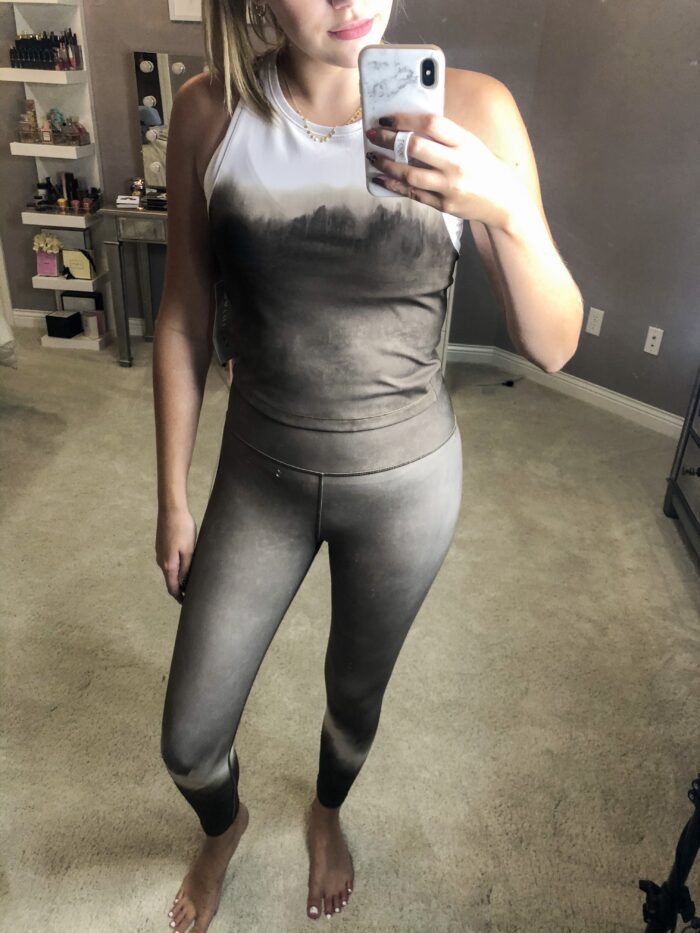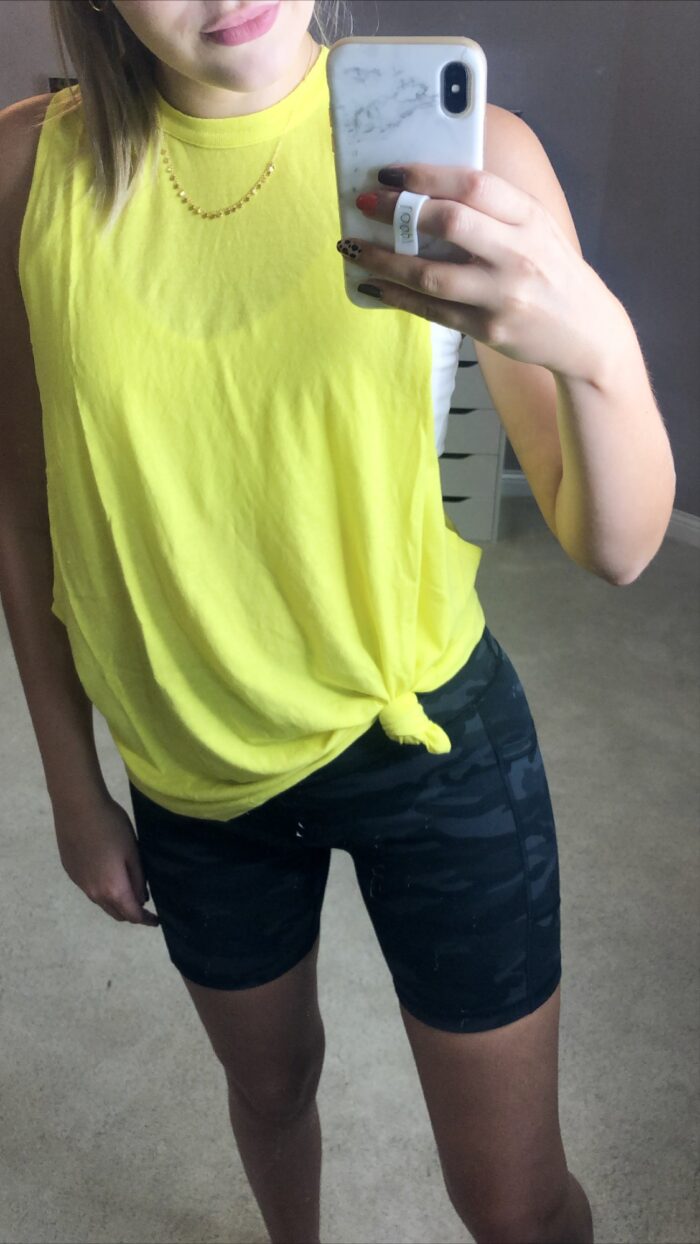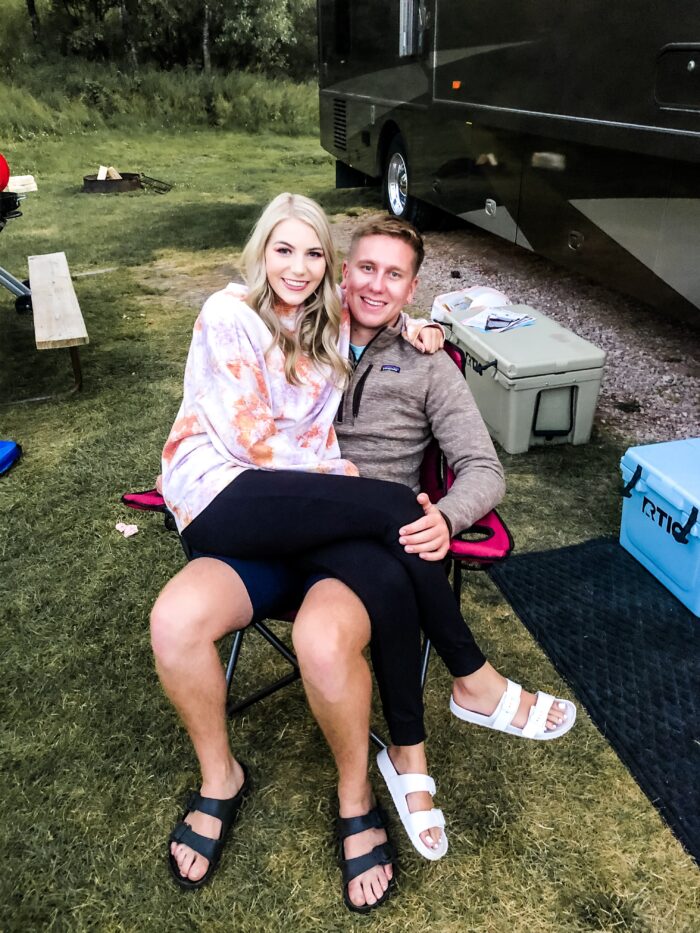 My outfit details from my out West trip are linked on boldlipsandblondehair 😊 Don't forget to follow me on Instagram to check out more photos from my out West trip! My username is- boldlipsandblondehair
---