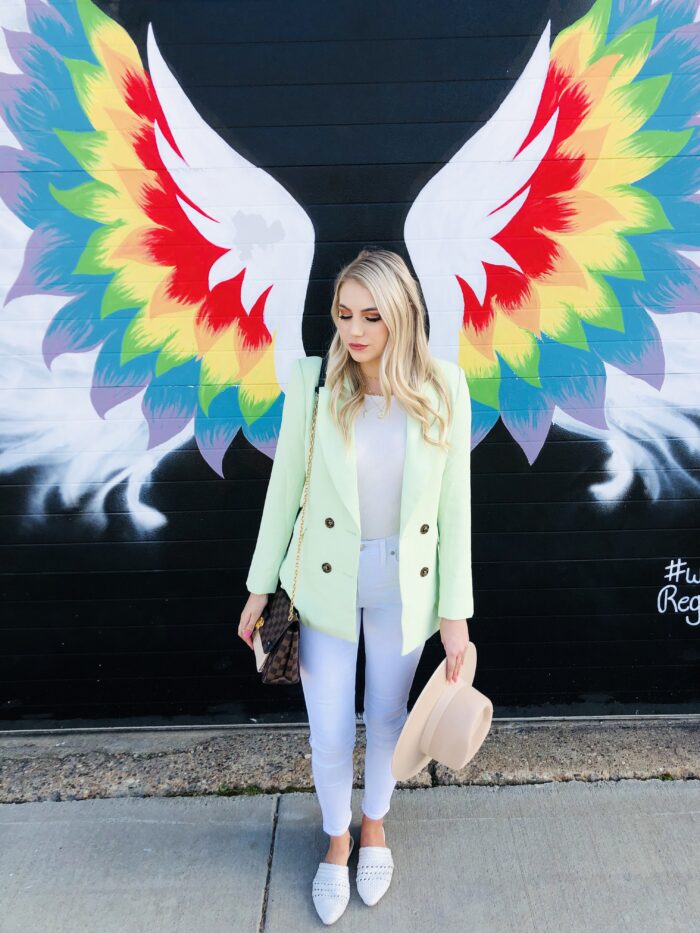 When it comes to everyday jewelry, I gravitate towards gold, dainty pieces that are of high quality. I believe in investing in higher-end pieces that will last you years. Honestly, I end up spending less in the long run because I'm not continually buying new jewelry. I use to buy cheap rings all the time. Don't get me wrong they were super cute but would tarnish after only a couple wears. I'm a creature of habit when it comes to jewelry once I find a piece I love I wear it every single day. Lately, I have been getting a ton of questions on my everyday jewelry, so I thought I would break down my favorite pieces for you guys.
When it comes to jewelry, I'm more of a tasteful minimalist, but there are a few pieces I never leave the house without. I'm always wearing my watch, two gold rings, dainty hoops, and a gold necklace. Follow me on my Instagram- boldlipsandblondehair to see how I style my daily jewelry. Below are my favorite everyday pieces for those girls that want that classy minimal style.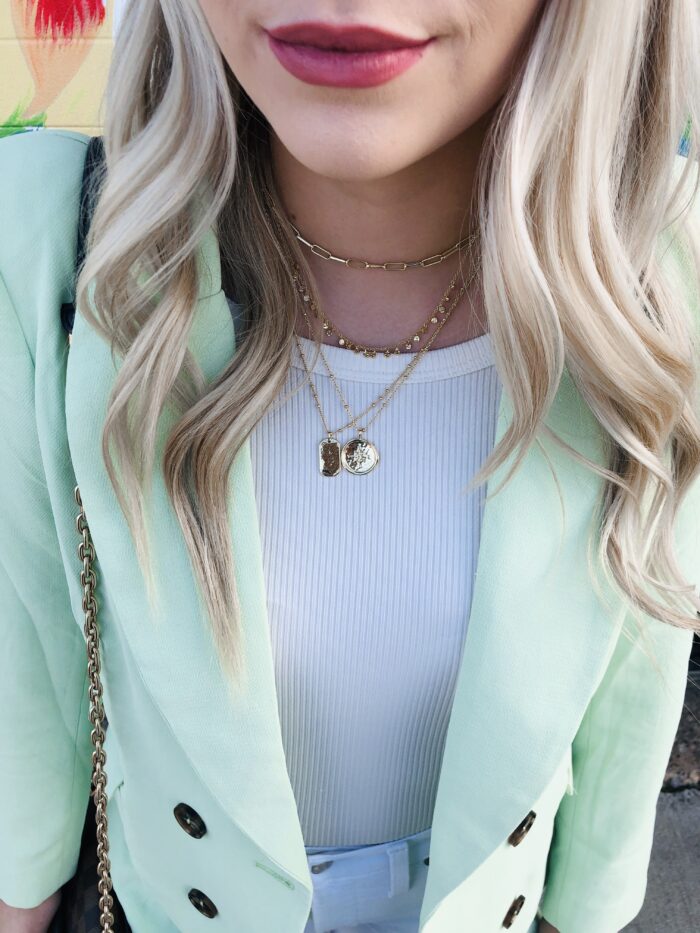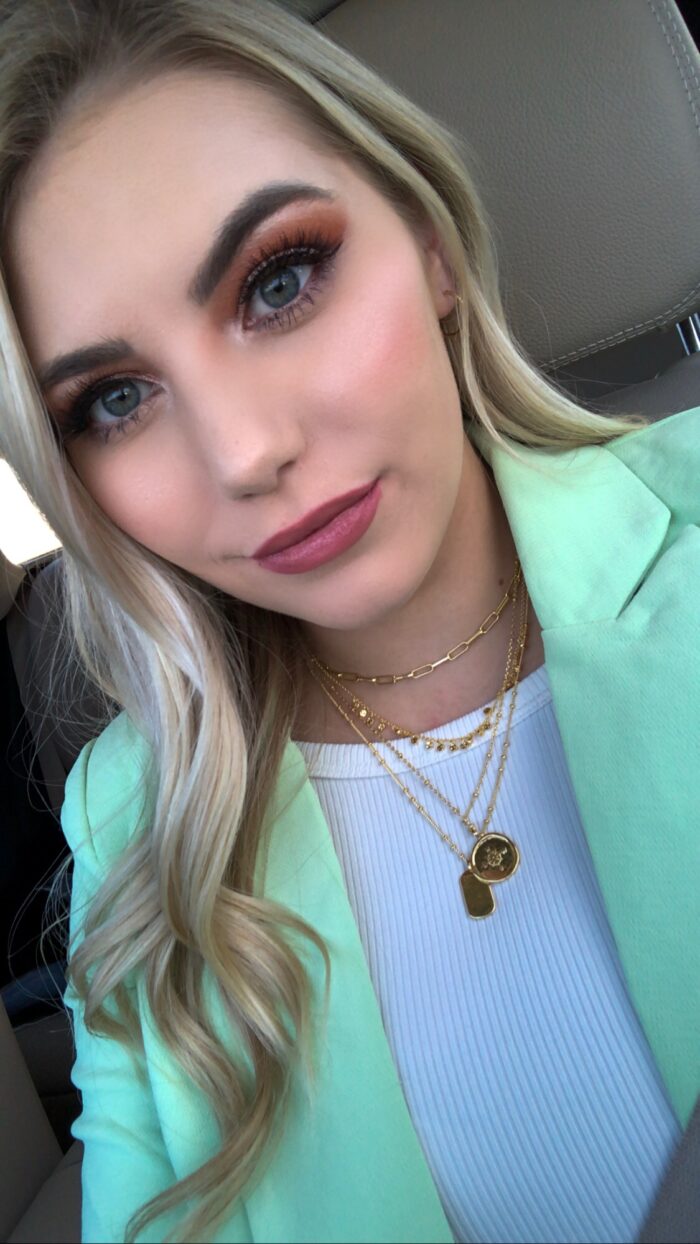 Honestly, I live in dainty gold necklaces. My necklaces are Gorjana- a high-end jewelry line "that you'll live in, love always and layer every day." Gorjana is my favorite jewelry brand. They have beautiful, timeless pieces. My four layering necklaces I wear every single day, so many different ways. The best part is I don't have to worry about taking them off in the shower because they never tarnish.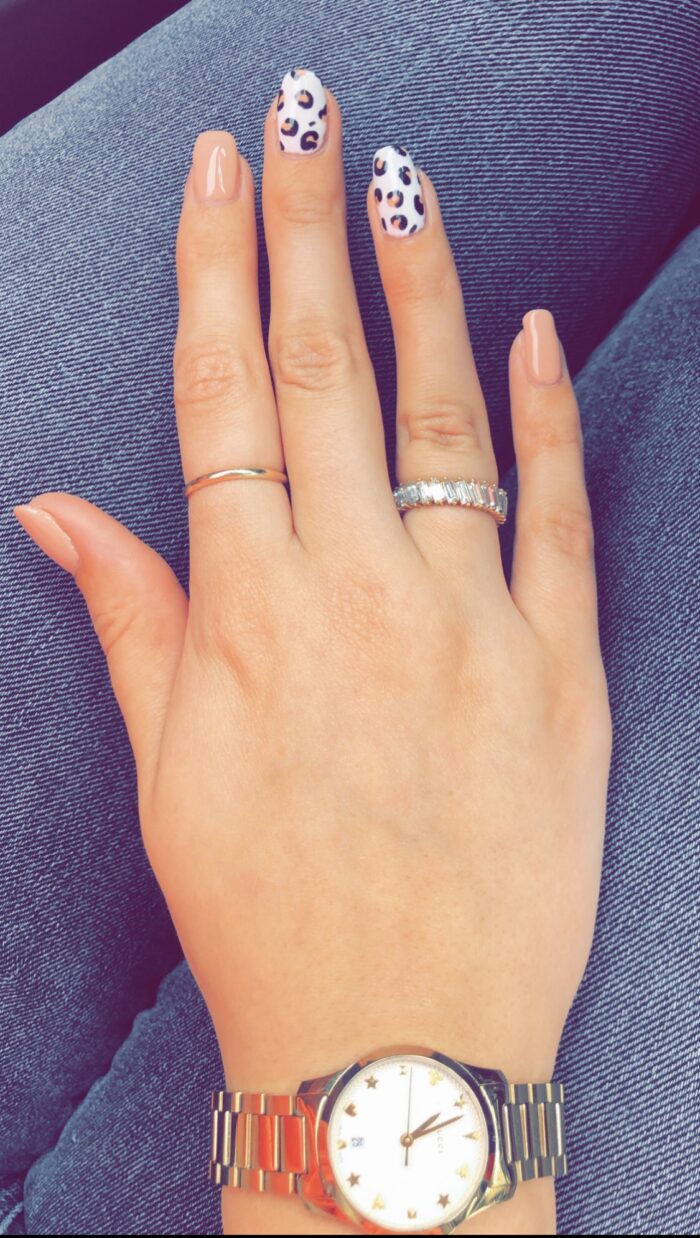 When it comes to rings, I gravitate towards dainty rings that I can wear with every outfit. ​My favorite ring of all time that I wear every single day is my Aldia Ring from Baublebar. This ring was $38 and is of high quality for the price. The dainty gold ring I have on my pointer finger is yellow gold. Baublebar has so many beautiful dainty gold rings.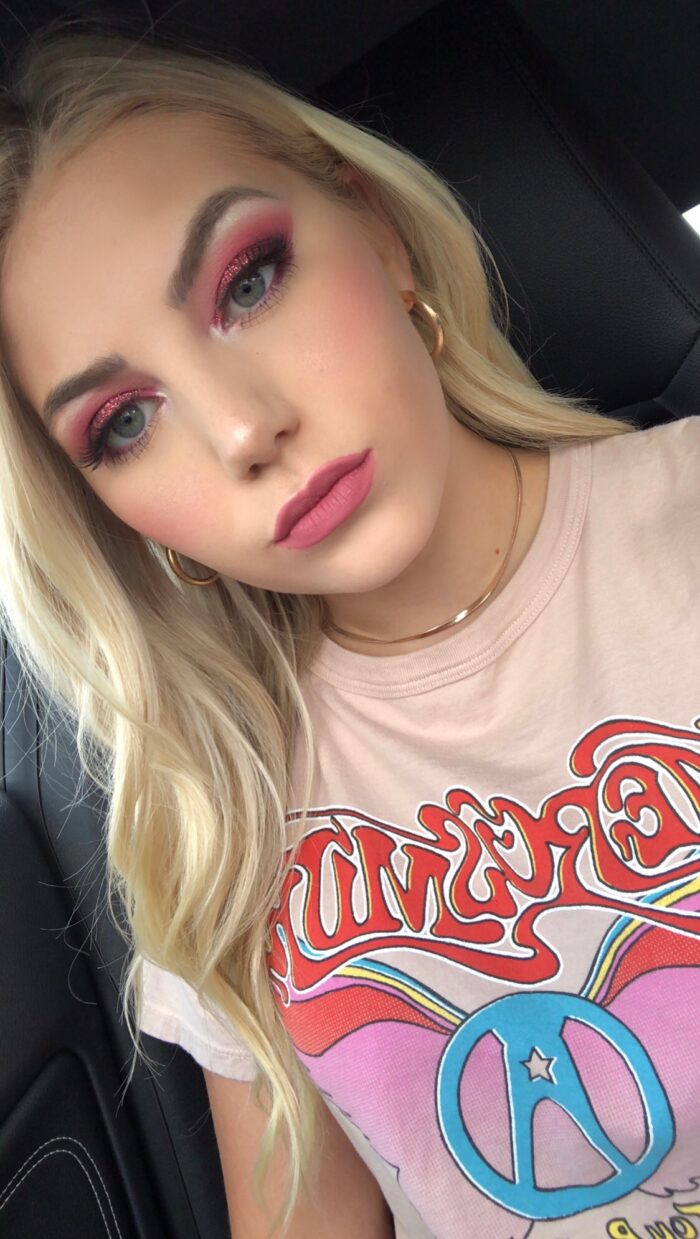 Honestly, I have so many earrings, but I wear gold hoops every single day! My favorite pair of hoops are 18K Gold Vermeil Huggie Hoops from Baublebar. They were $48, and the quality is fantastic! I have sensitive ears, and they never irritate my ears. These hoops I live in, and I even shower in them regularly, and they look brand new.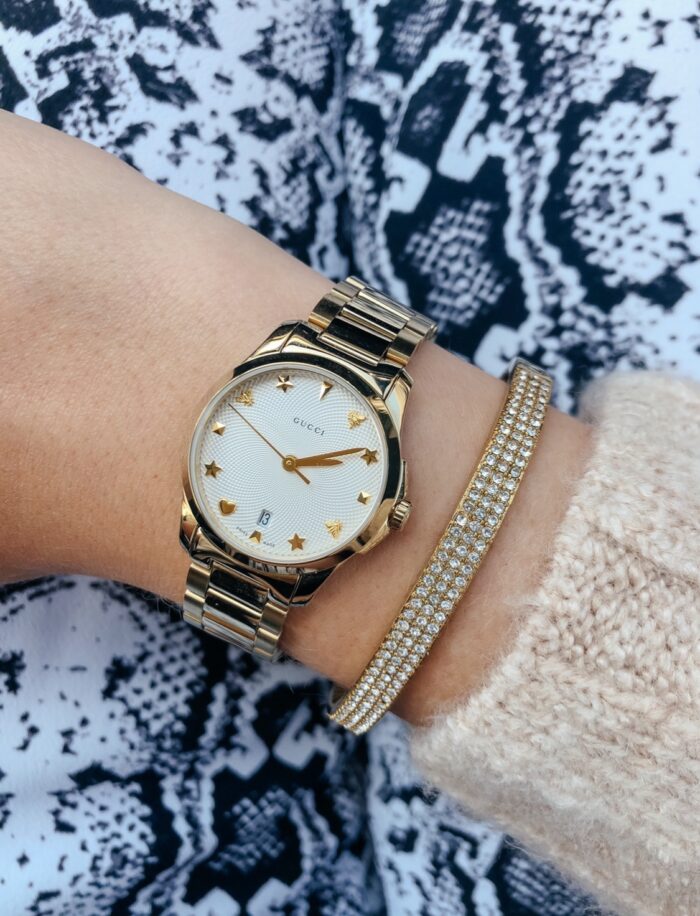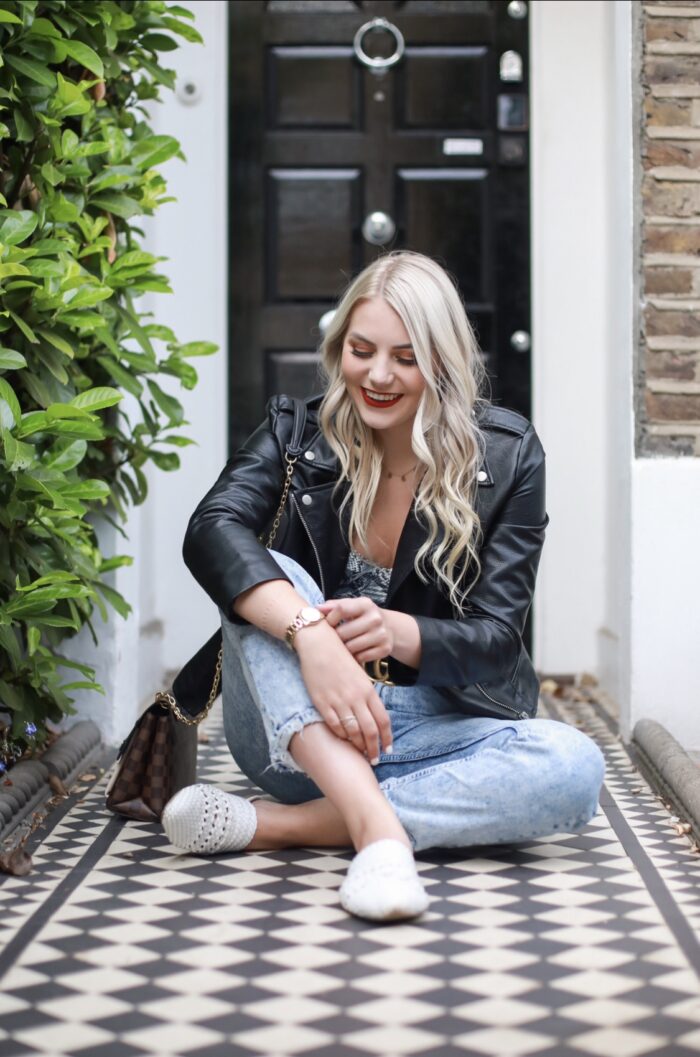 If I had to choose one piece of jewelry, I never leave the house without it's my Gucci watch😍 Growing up; watches were my thing. I have always loved elegant minimal gold watches, so after a few years of working as an Esthetician, I decided to save up and splurge on this beautiful Gucci watch. I love pairing this G-Timeless Bracelet Watch with a dainty gold bracelet.
Head to LTK boldlipsandblondehair to shop my everyday gold jewelry! ​XOXO -Kaylee
---