POST MALONE HEADLINING VIRTUAL CONCERT FOR POKÉMON DAY
Written by Brittany Styles on February 12, 2021
National Pokémon Day is Saturday, February 27th and Post Malone is ready to play!
Pokémon and Post Malone fans will be able to view the virtual concert party for free on Saturday, Feb. 27 at 7:00 p.m. EST (6p our time) on Pokémon's YouTube channel, Twitch channel, and 25th anniversary website.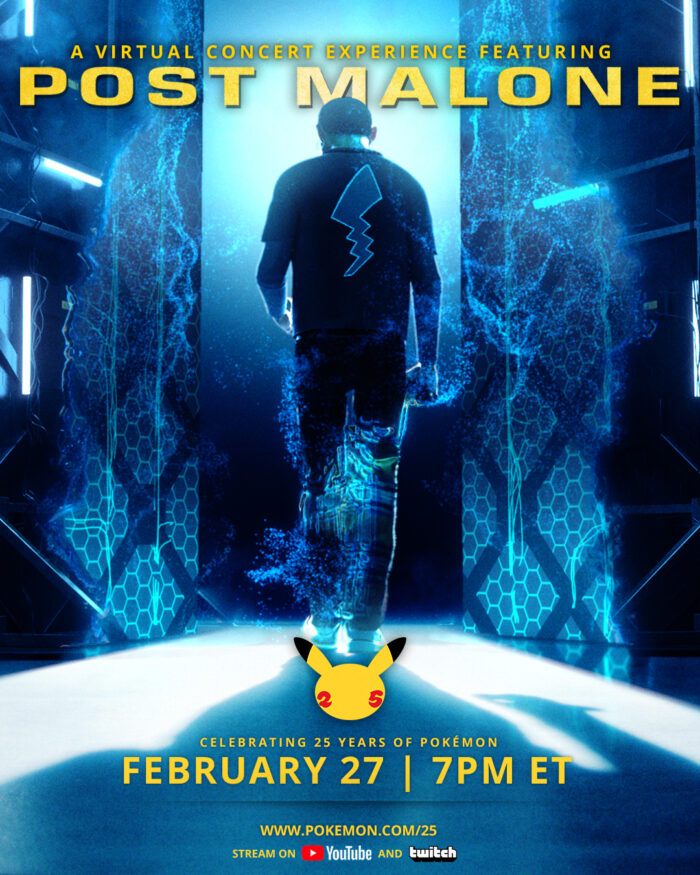 P25 Music, a collaboration with Universal Music Group, will feature more musical artists to celebrate 25 years of Pokémon. Be sure to stick around after Posty's show for more exciting news. Rumor is Katy Perry is going to be part of one of these upcoming shows!
Cover Photo by Business Wire
---