Wanna listen to my Walkman?
Written by Jesse on February 11, 2021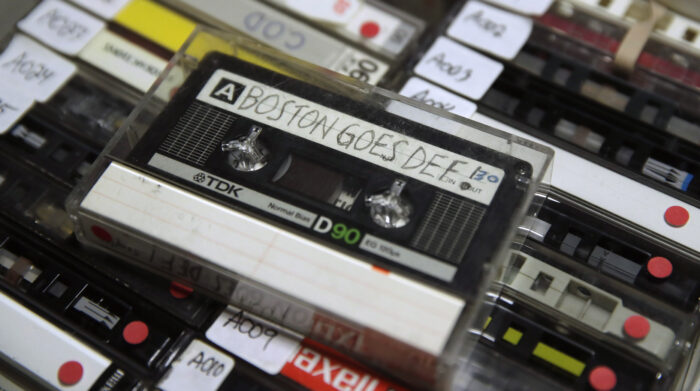 After Taylor Swift announced that she'll be re-releasing her back catalog, we didn't get much info. That is until today when she went on Good Morning America and told us her new version of her album "Fearless" will drop on April 9th and "Love Story (Taylor's Version) will be released at midnight tonight.
Obviously, very cool news. But I thought one part of the announcement was really interesting. On her website, you can pre-order physical copies of the album and she's offering a version…on cassette?
Over the last few years, it's been hard to ignore the resurgence of vinyl records with music fans and audiophiles. But why the cassette? According to an article from a Tampa Bay Fox affiliate, cassettes are making a pretty big comeback.
They mentioned that consumers really like that nostalgia that comes with buying cassettes. And they're obviously a lot more portable than vinyl counterparts
Now, I've owned tapes before. But I really don't have any nostalgic feelings toward them. I remember that they never really sounded great. If you wanted to hear a specific song, you'd have to rewind or fast forward and you never really knew if you were going to find the exact spot on the tape. And it took for what seemed like FOREVER. However, I used them to record songs off the radio all the time, back in the day. And that pesky radio dj would always talk over the beginning or the end of the song.
Will the cassette take the place of streaming? Very doubtful. But it's pretty interesting that such a clunky media is making a comeback.
---