This year, it's not important how you participate in the Polar Plunge, it's important that you participate. You can raise money for Special Olympics of WI by Chillin' at Home and Tubing at White Tail Ridge!
Thanks to our sponsors, Jolivette Family Farms and Builders Flooring, Zcare was able to make a $1,000 donation to this program!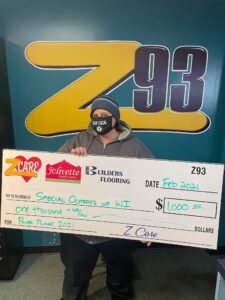 You can donate to our team HERE or start your own team HERE! The TikTok team for Around River City got on board too:
Our afternoon stud, Jesse, spread the word while shoveling out the station, too!
---