IS DOUBLE MASKING HELPFUL? MASK TIPS FROM THE LAX COUNTY HEALTH DEPT.
Written by Ballzer on February 25, 2021
We've been masking up for almost a year now so we all know how to do it, right? Right?! Using masks consistently and correctly is so important for protection. Well, there's been some talk about double masking lately and some questions about if you need to replace your cloth mask after wearing, and washing, it for a year.
We're certainly not experts, but luckily we know some! We caught up with Rachel King, a Health Educator for the La Crosse County Health Department, for some answers.
Last week, they posted this helpful overview as well:
Nationally, the CDC currently says the top 2 ways to make your mask work best is to make sure it's snug and has more than one layer. They recommend wearing a mask with a nose wire, using a mask fitter or brace, and making sure that it fits snugly over your nose, mouth, and chin.
They shared a useful video from UNC with an easy way to make a mask tighter. (Ballzer has found this method also helps with foggy glasses).
The CDC also recommends not double masking if you have a KN95 mask or two disposable masks. You can find the full info from the CDC on how to improve your masking HERE.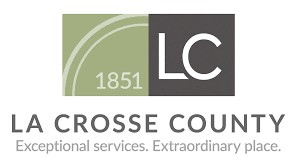 Follow the La Crosse County Health Department on Facebook and Instagram to stay in the loop and check local coronavirus updates here!
---