AZ ATHLETIC TRAINER'S ROAD TO THE WOMEN'S NCAA CHAMPIONSHIP
Written by Ballzer on April 9, 2021
Jessie Johnson is an old friend of mine and she's amazing. She also happens to be an Associate Athletic Trainer for the University of Arizona and works with the Women's Basketball team. They just played in the NCAA championship game last weekend so we caught up with Jessie to hear about the experience. From administering COVID tests for the team this season, to traveling with a team (and children) during a pandemic.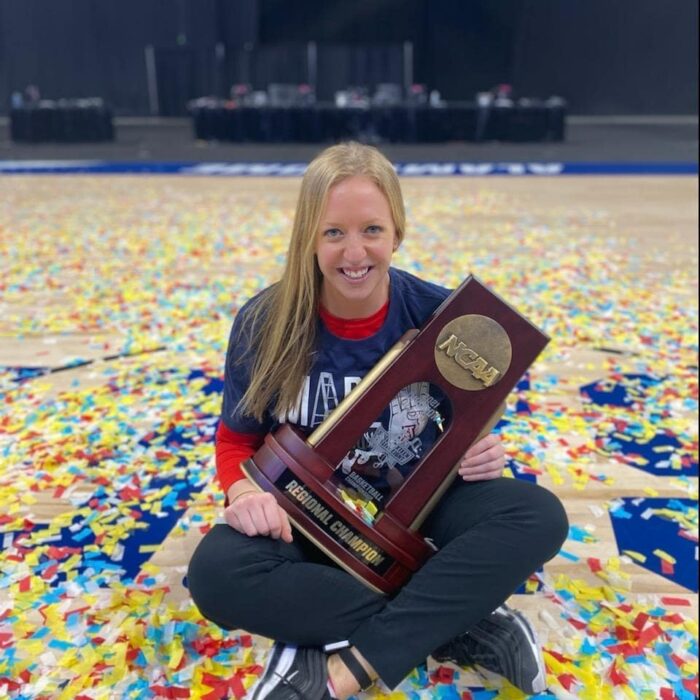 Jessie also shared a ridiculous memory I'd almost forgotten about:
Their coach, Adia Barnes, is a mother of two, one of which is only 6 months old, and she's also a working mom. She's also a former WNBA champion, was a multitasking pro during the NCAA Women's Basketball championship game. Read more on that HERE.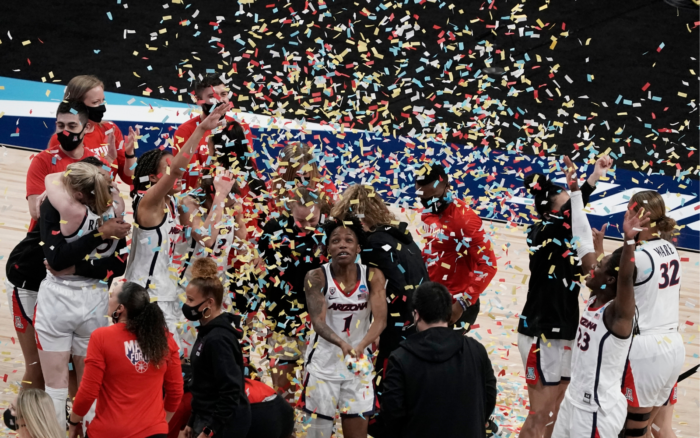 ---