LOCAL TWINS COMPETE ON FOX'S LEGO MASTERS SHOW!
Written by Ballzer on May 28, 2021
Jacob and Caleb Schilling started playing with LEGOs as kids and are now getting national attention for their skills. The Schilling Twins have already competed on Season 2 of FOX's LEGO Masters but on June 1st the rest of us find out how it went when the show premieres.
Brittany and Ballzer caught up with the brothers to get as many details as we could, without getting them in trouble with the network 😉 We find out how they got to that level of LEGO building, what they're up to know, and if host Will Arnett is as much fun as he seems: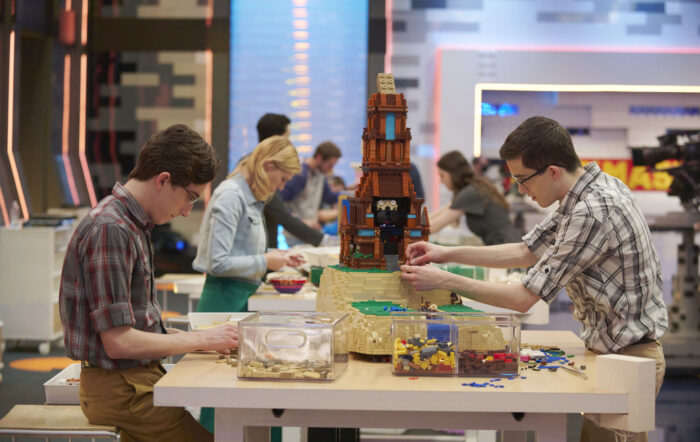 Are ? you ? ready? ? #LEGOMastersFOX is BACK and bigger than ever –– Tuesday at 8/7c on @FOXTV. ? pic.twitter.com/PMKie8KdKI

— LEGO Masters FOX (@LEGOMastersFOX) May 26, 2021
It's gonna be intense, we can't wait!!
Check out these great pics of their build of Onalaska Luther HIgh School and more:
Feature image courtesy of FOX
---