4TH OF JULY FAMILY FUN
Written by Ballzer on July 2, 2021
Camp out in your backyard!
Light some Tiki Torches and pop up the tent for some fun at home. Don't have a tent? Make one out of sheets and tarps. Odds are good the kids are gonna want to go inside before morning anyway 😉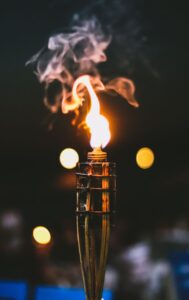 Live music, food trucks, kids entertainment and the Kwik Trip and Chad Erickson Memorial Fireworks Extravaganza Sunday night at 10! There's BMX and water shows, plus Magic of Isaiah and Kenny Ahern have great kids shows!
Make a waterpark in your backyard
Bust out the sprinkler, some tarps, water guns, and any inflatables you have for a fun and simple cool down!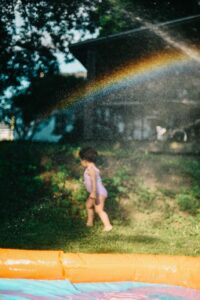 Hit up La Crosse Speedway for the races Saturday night!
Cheer on Eckelberg Family Racing in the Late Models, see Sportsmen, Hobby Stocks, Hornets, and Street Stocks. There's also Boat Races, Outhouse Races, and Fireworks!
Red, White, and Blue layered non-alcoholic drinks
Kid friendly, adult approved! Grab the recipe here.
4th of July Nails!
These seem to match my skill level 😉
Feature image credit: Bob Good at Riverfest
---