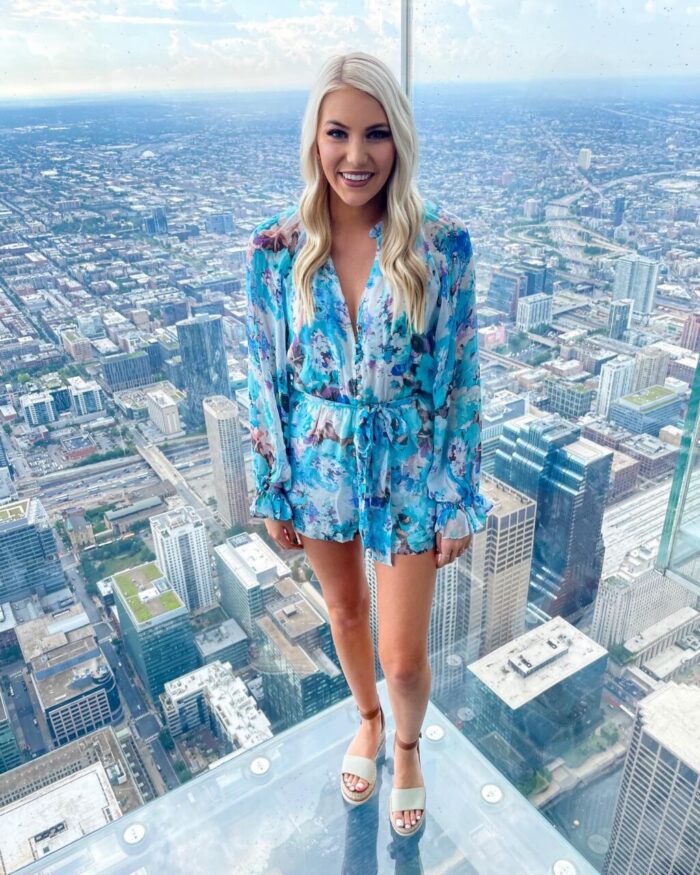 We took a road trip to Chicago to celebrate Noah's birthday! I love Chicago, and Noah has never been, so we thought it would be fun to make a weekend getaway. Chicago is among the largest cities in the U.S. known for its architecture, famous Chicago food, bluest water outside of the Caribbean, renowned art, and unique attractions. We wanted to make the most of our weekend in Chicago, so we visited many places. Scroll down for our full Chicago weekend travel blog⬇️
Where To Stay
LondonHouse Chicago- The London House is in a 1920's tower with a spa, bar, rooftop restaurant, and the best view of the river and city! It's walking distance from Millennial Park, Michigan Ave shopping, and Chicago's only three-level rooftop bar. You have priority over the rooftop bar if you're a guest at the hotel, so we didn't have to wait in line at all! We were so impressed with our stay. We visited the spa and had an excellent 80-minute couples massage and body treatment. I highly recommend checking out the Spa when staying at The LondonHouse. You can pay $75 a day to valet your car, and because the hotel is within walking distance to so many spots, we never had to drive around the city. We walked and took Uber, which was so convenient. Their customer service was terrific. They texted us each day to check in and see if we needed anything! They even let us do a late checkout Sunday so we could explore the city more. We checked out at 1 pm, and then they held our bags for us until we wanted to get our car from the valet. They don't charge you extra for valet from the night before. You can have your car there the next day until 5 pm! We booked through Expedia and found it almost $100 off.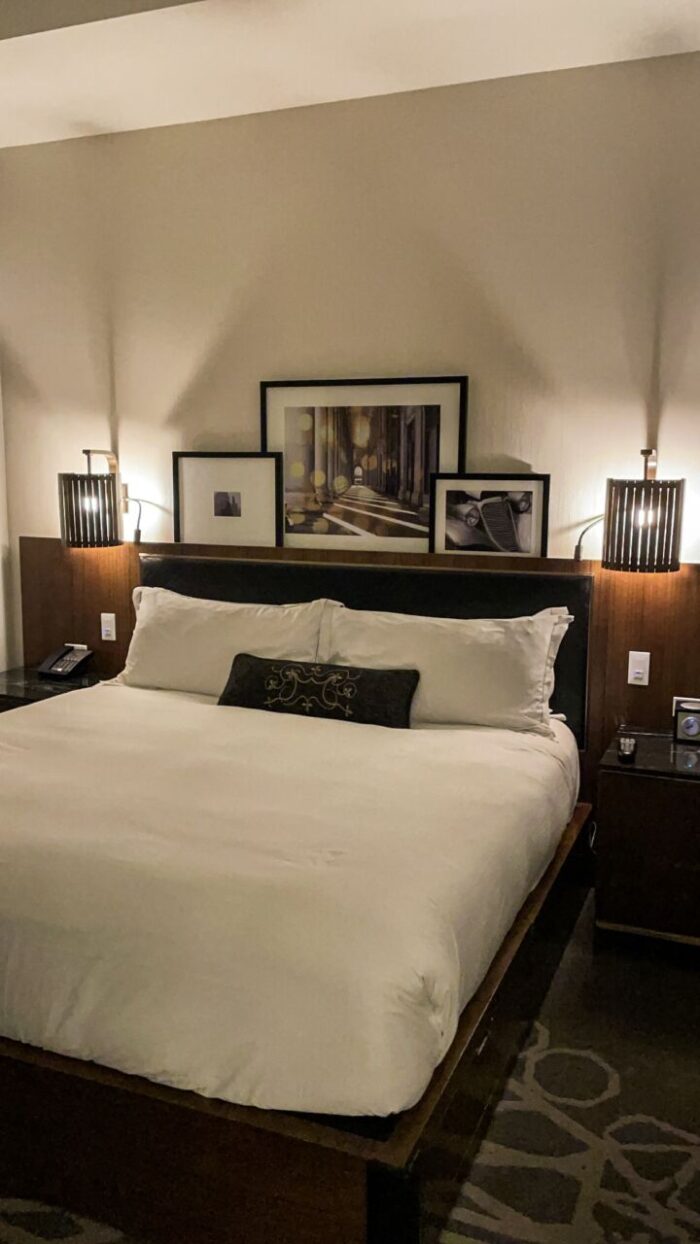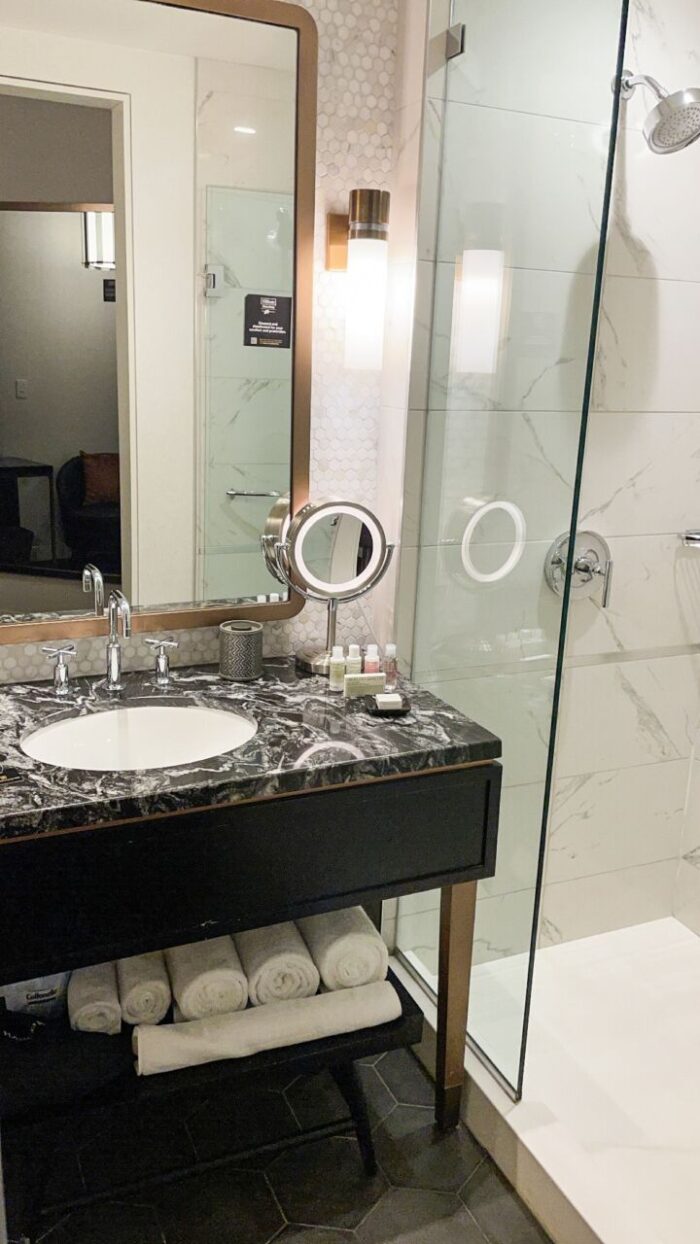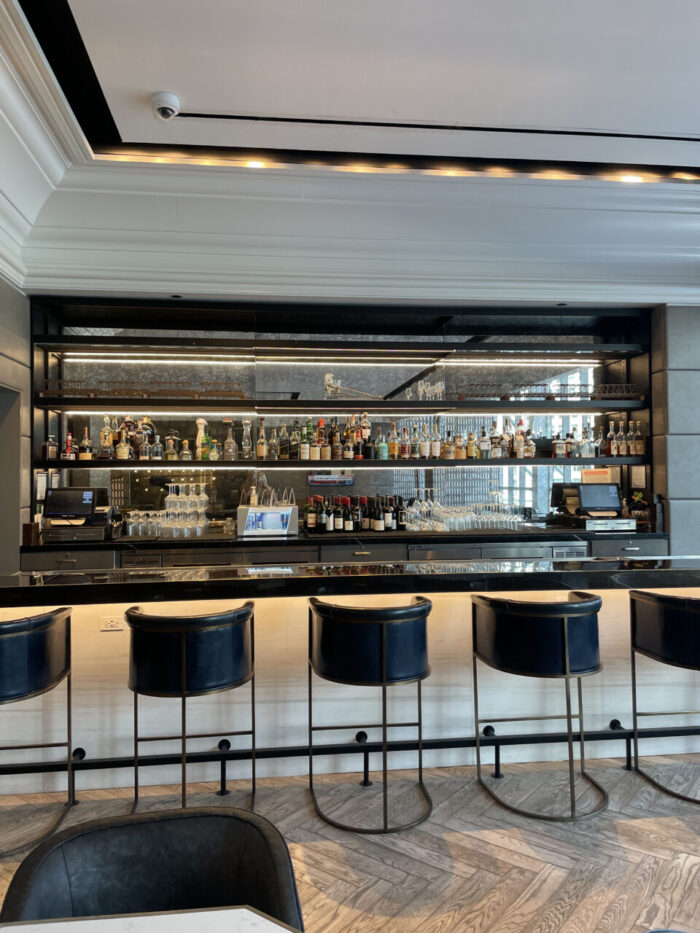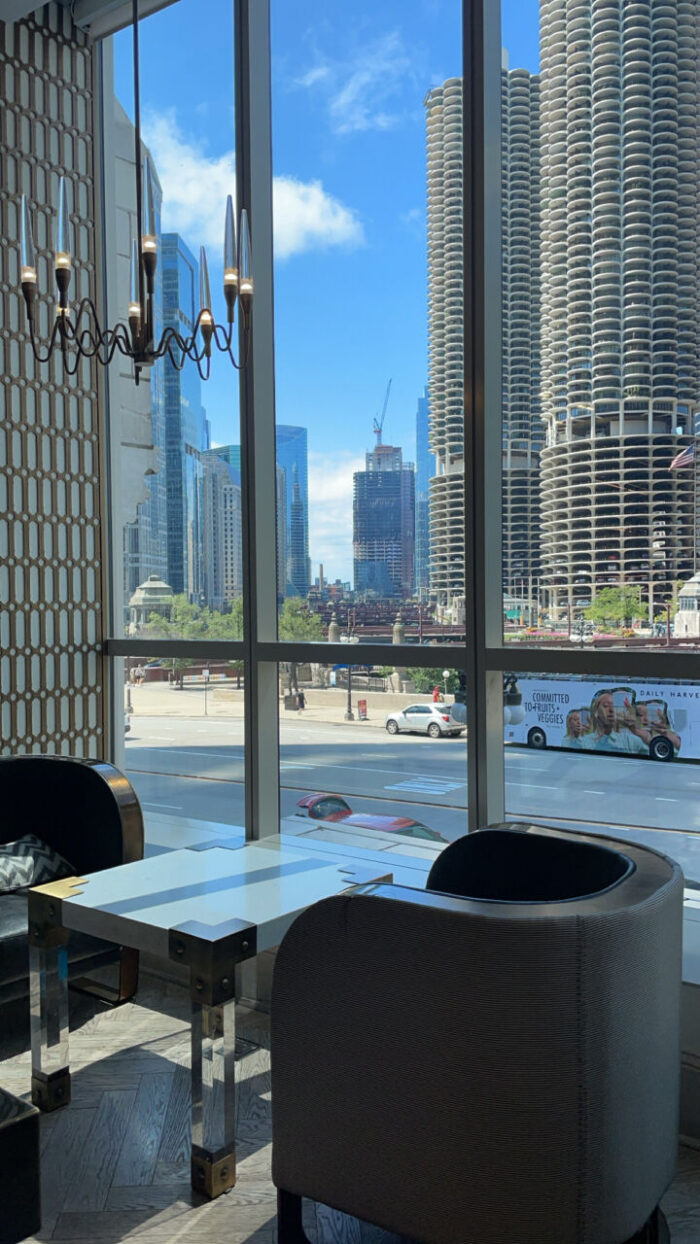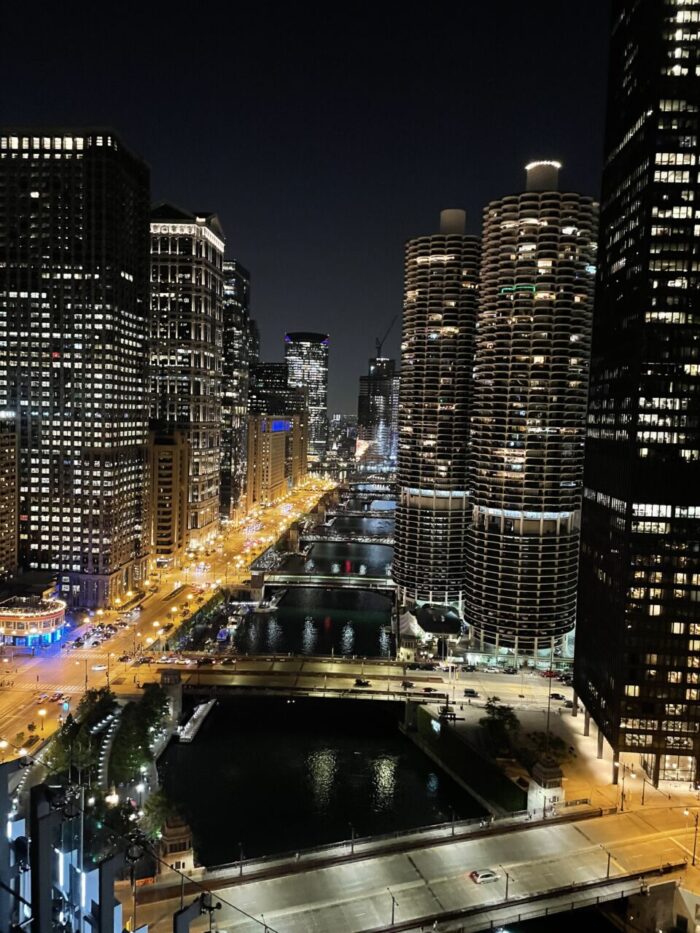 How to Get to Chicago
There are many ways to get to Chicago, including taking a bus, the train car, or flying! We decided to drive vs. fly to save money, and it was a super easy drive. If we had more extended time in Chicago, we would have taken the train because I have heard fantastic things. It's for sure something to look into if you are not pressed for time. While in Chicago, we walked or Uber'd around the city! If you can walk, try to as much as you can because Uber can be pricey and add up! 
Where to Eat
Chicago is known for their delicious food, so it was honestly so hard to decide where to eat! We only were in Chicago for a couple of days, so we had to narrow it down to our top restaurants. We didn't even make a dent in all the places we want to check out. However, I will point out some delicious ones that you certainly need to try while you're there!
Gibsons Italia- Gibsons is a high-style Italian steak & pasta restaurant. It's three levels with a roof deck overlooking the Chicago River.  I highly recommend booking a reservation because they book fast! We ordered drinks and then enjoyed the city and river views while we waited for our dinner. I can honestly say Gibson Italia is the best meal Noah and I have ever had. Noah had the filet with mashed potatoes. His filet was AMAZING! Best steak I have ever had in my life. I ordered the Cacio E Pepe, which was pepper pasta, and it was delicious. I also had one of the best Expresso Martinis I have ever had. I highly recommend Gibsons Italia.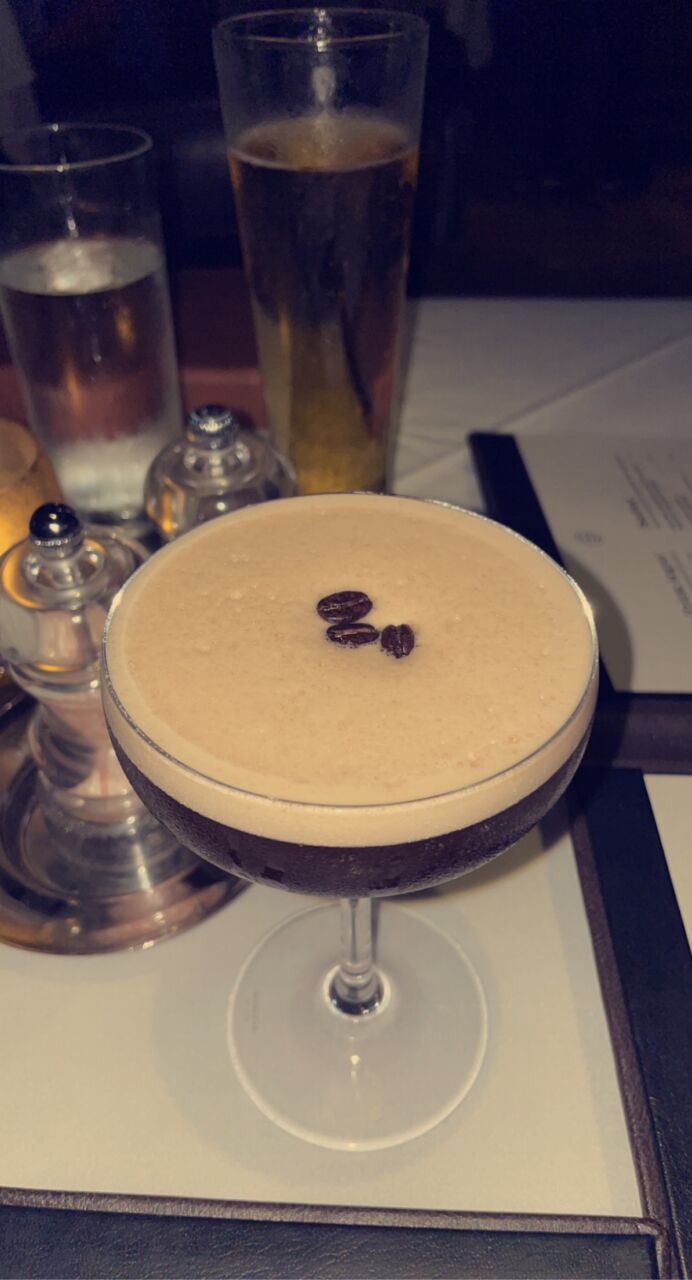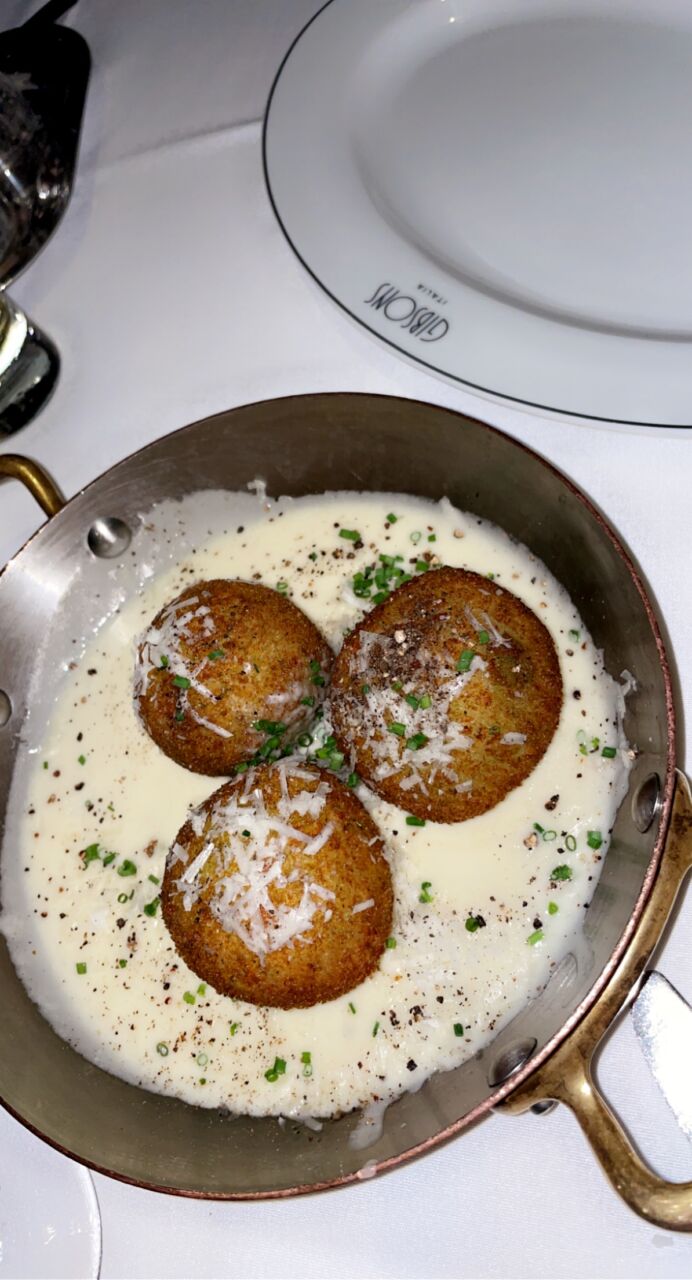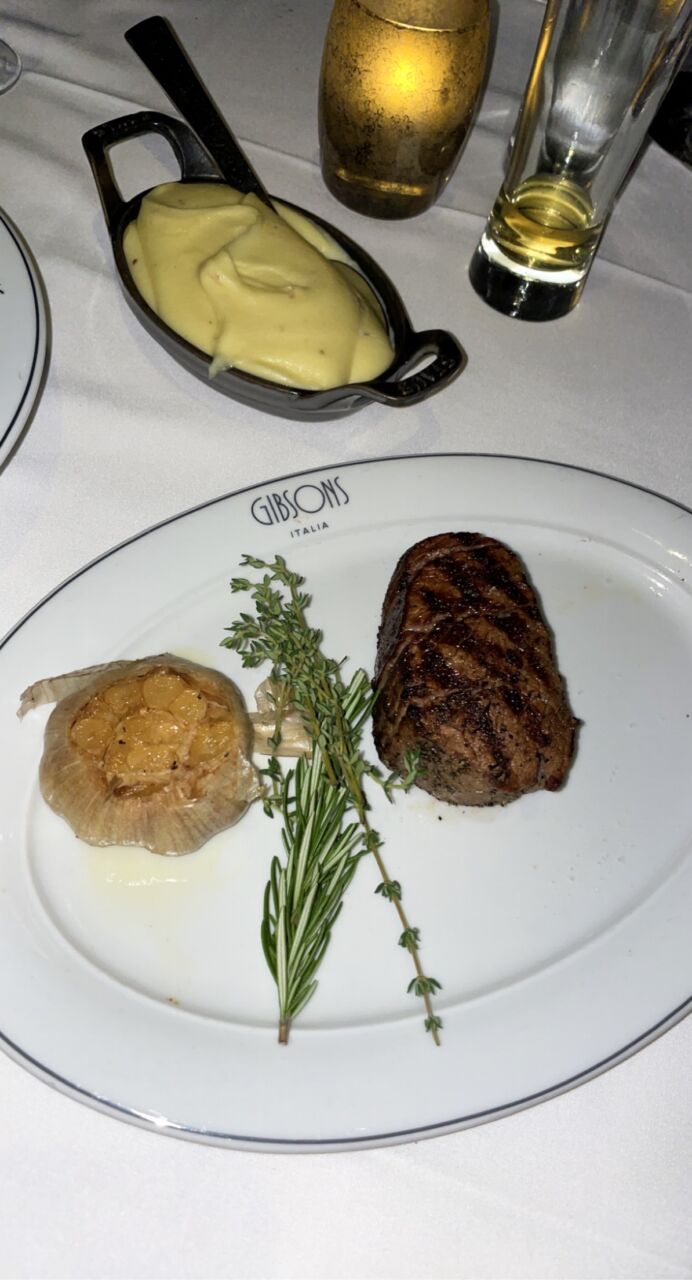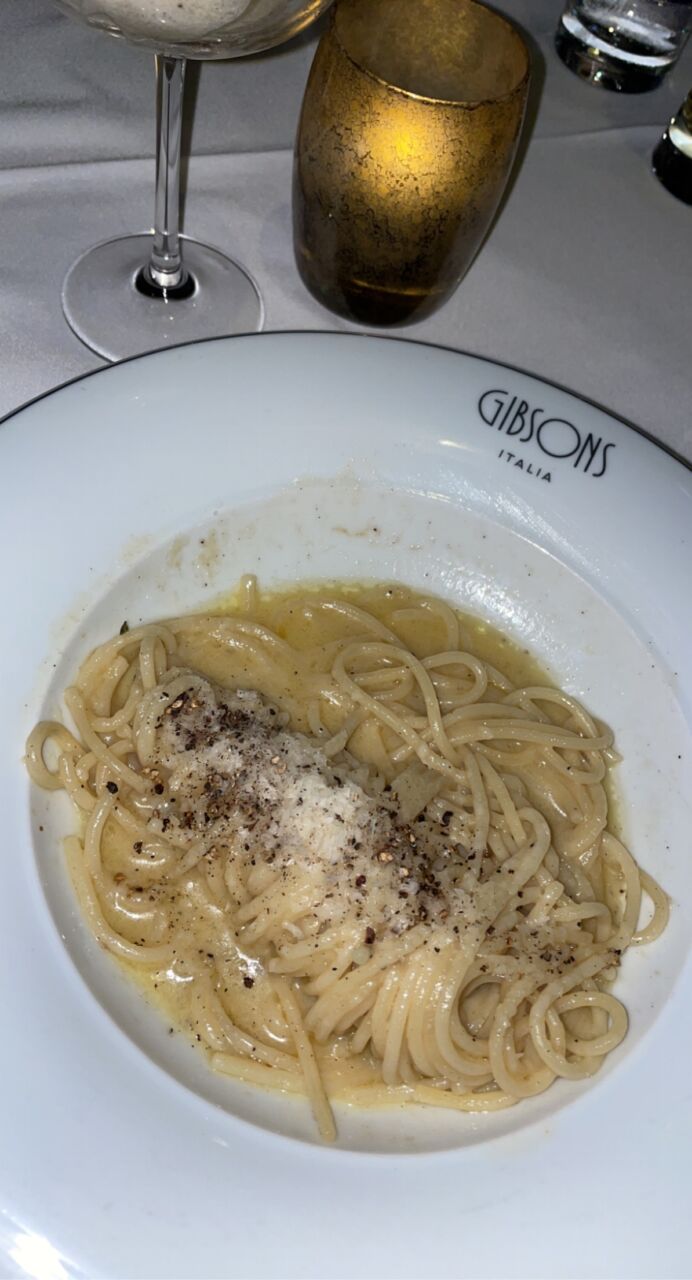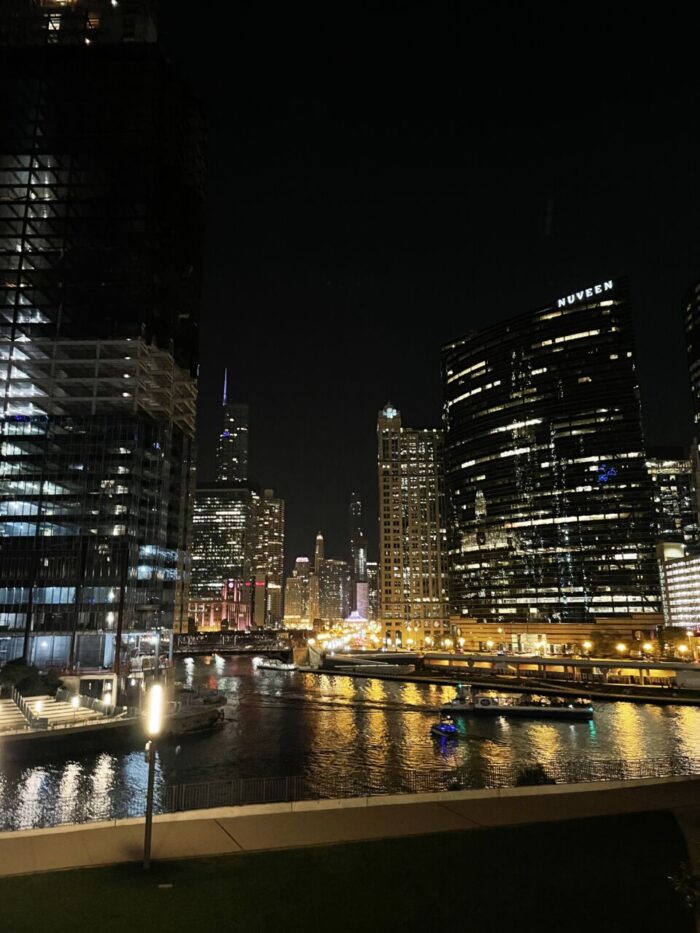 Yolk- Yolk is a creative breakfast place with various specialty juices, premium coffee, and a delicious breakfast. There are almost twenty Yolk locations throughout Chicago. We ordered breakfast to go so that we could eat breakfast before our couples massages! The pancakes and coffee were our favorite.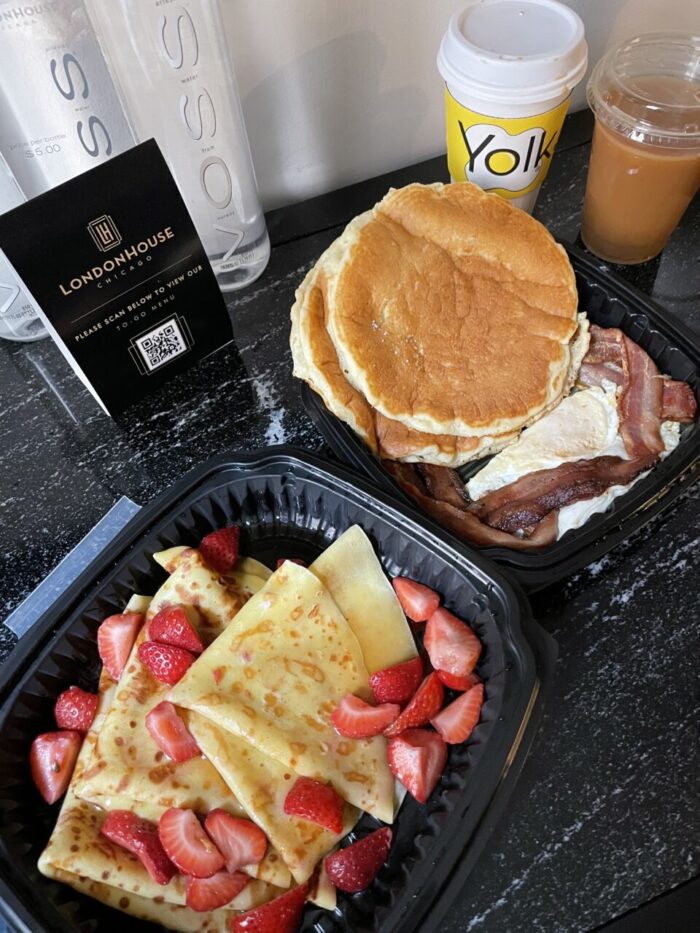 Summer House- Summer House is a restaurant with tropical drinks, a light, airy space, with California inspires vibes. The restaurant has market-driven ingredients and local, sustainable farming. They also have signature fresh-baked pastries, famous oversized cookies, and locally sourced coffee and specialty espresso drinks. It was such a fun atmosphere with fantastic food. Our favorites were The Avocado Toast and the frozen rociamos, which was such a refreshing drink. Another must-order is the Parmesan truffle fries.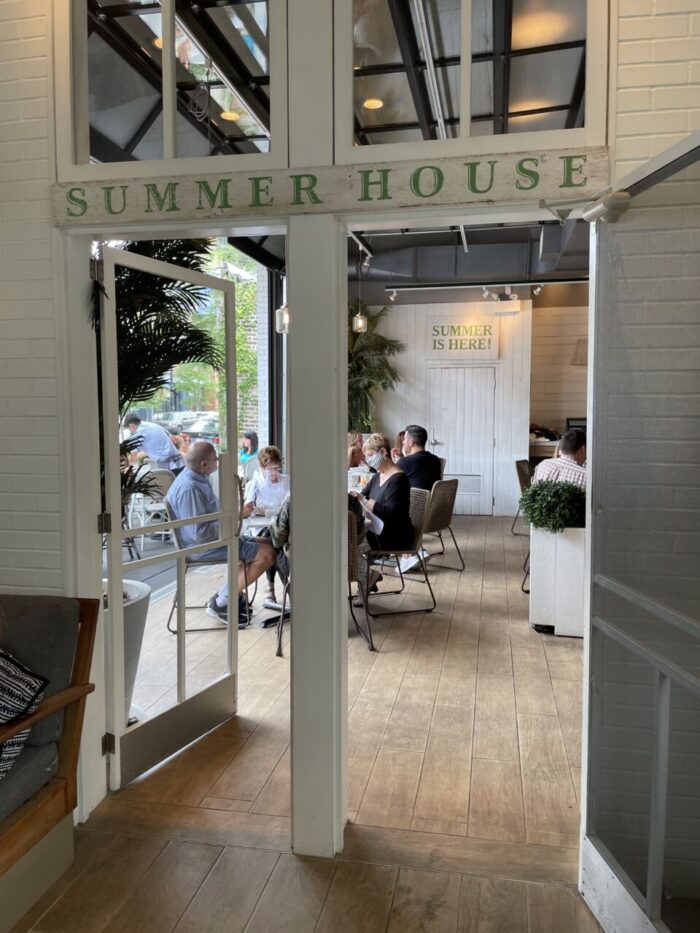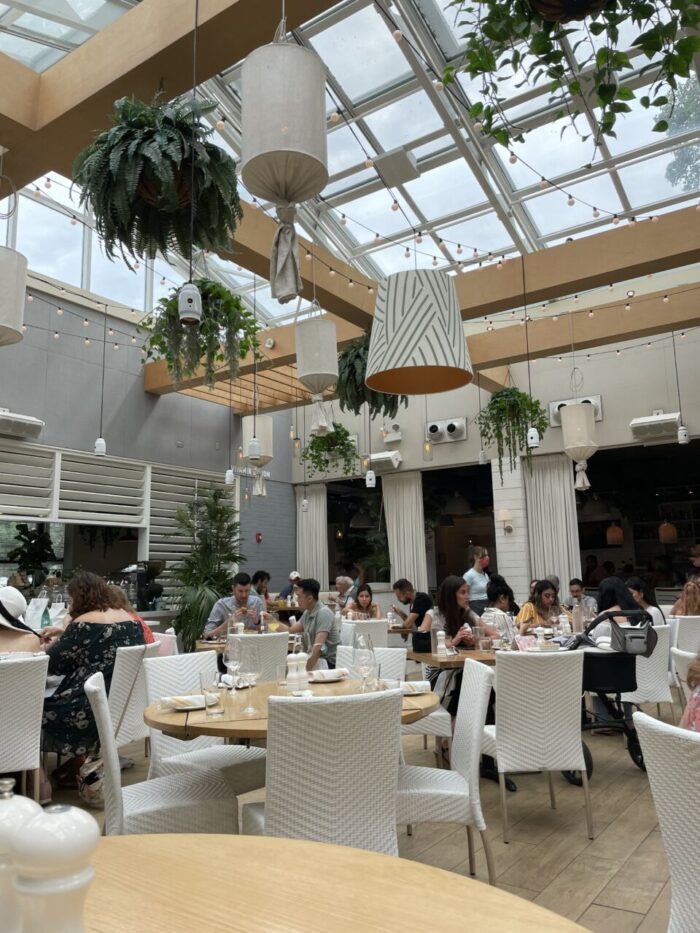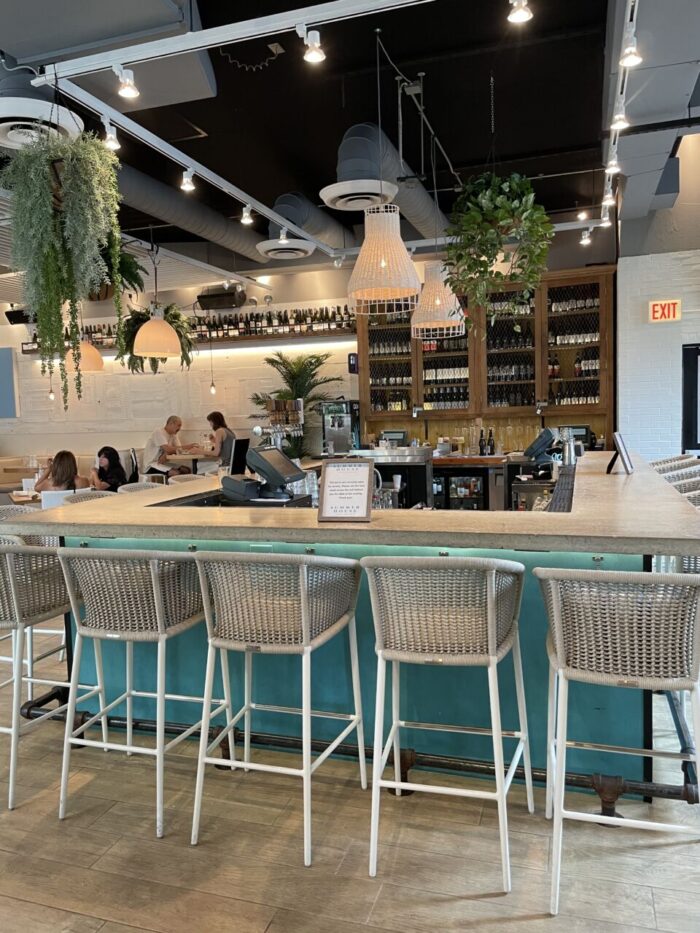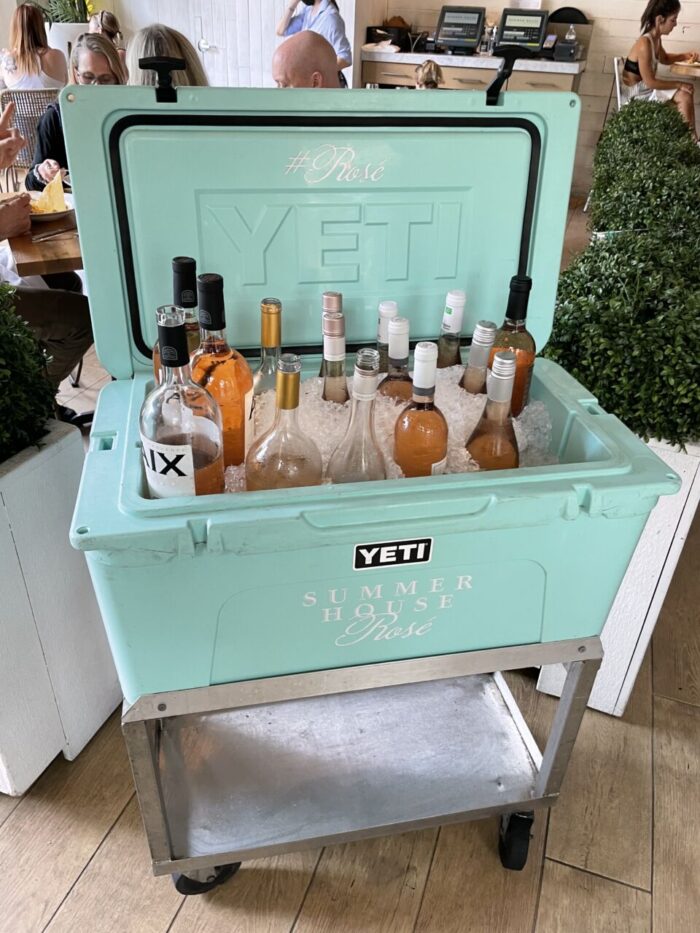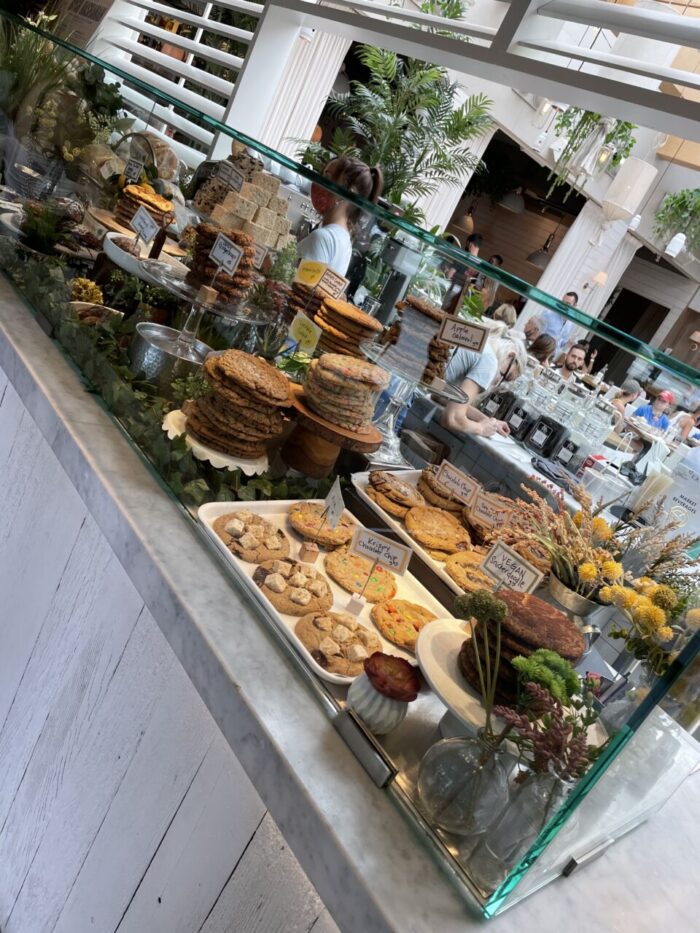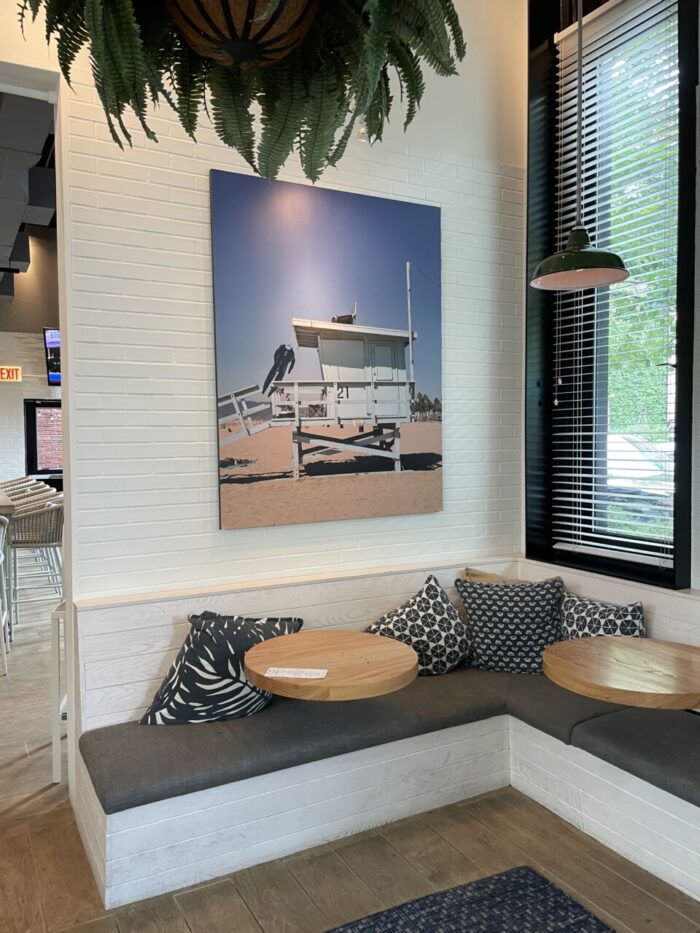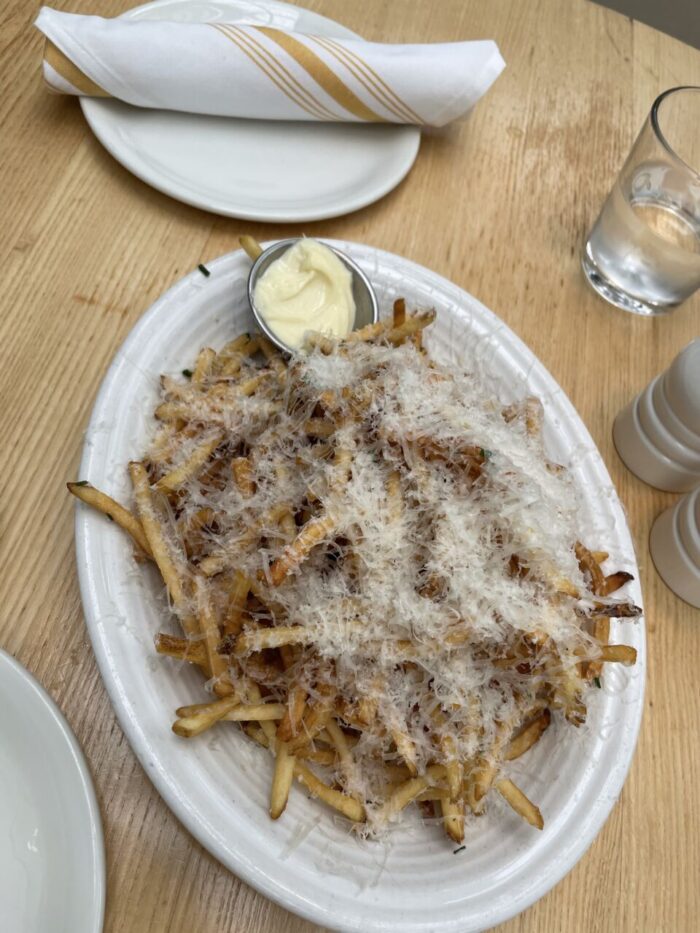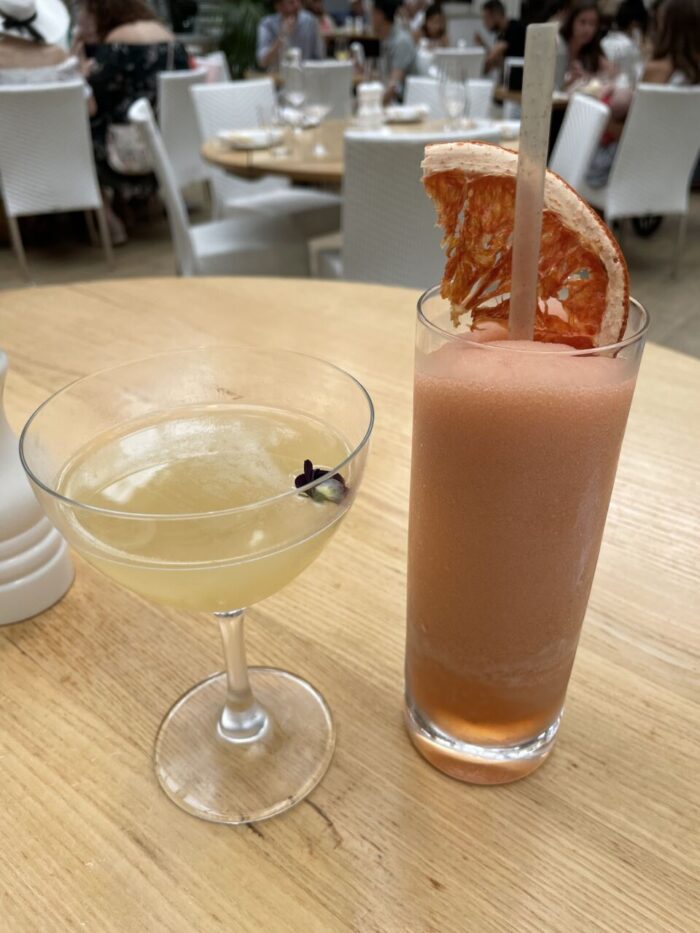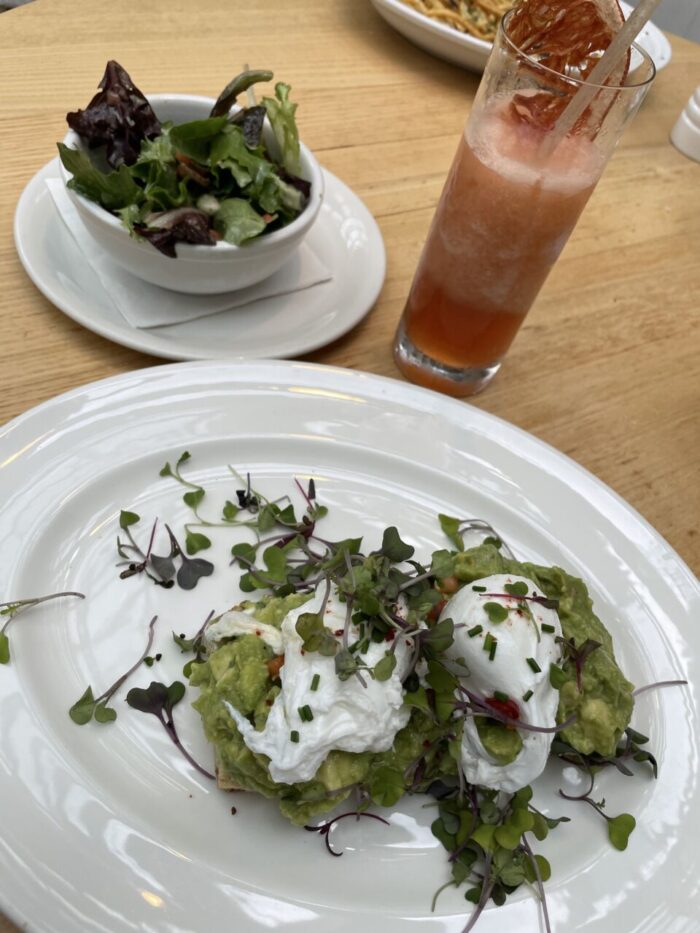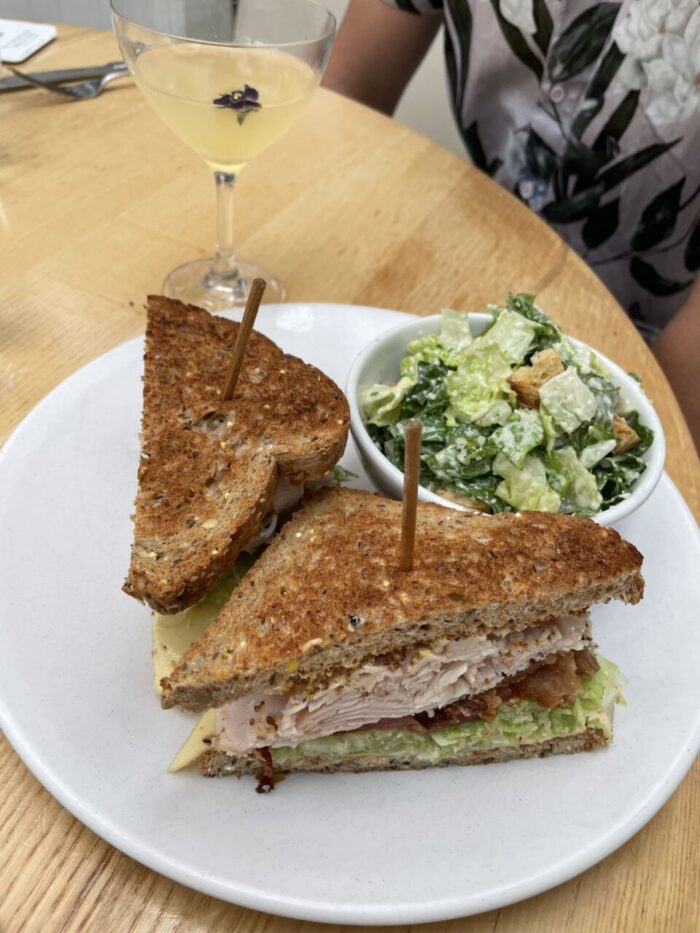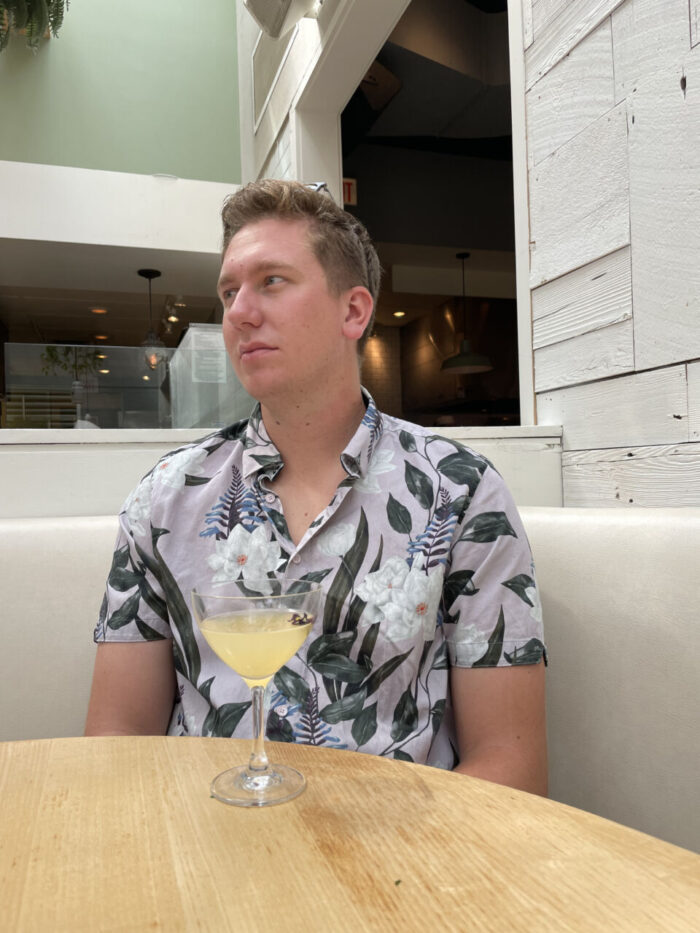 Chicago Cut Steakhouse- The Chicago Cut Steakhouse is a fancy modern steakhouse with a patio overlooking the beautiful Chicago river! Another must-visit when in Chicago, the food was to die for. They are known for their USDA Prime steaks, a dry-aging room on site, and top-notch food. They dry age the steak for 35 days and butcher it on site. Noah and I both ordered the center barrel cut filet mignon. Our favorite sides were the lobster Mac and cheese and mushrooms. My favorite drink was the whispering angel frosé. We ended the dinner with some delicious cheesecake by the river!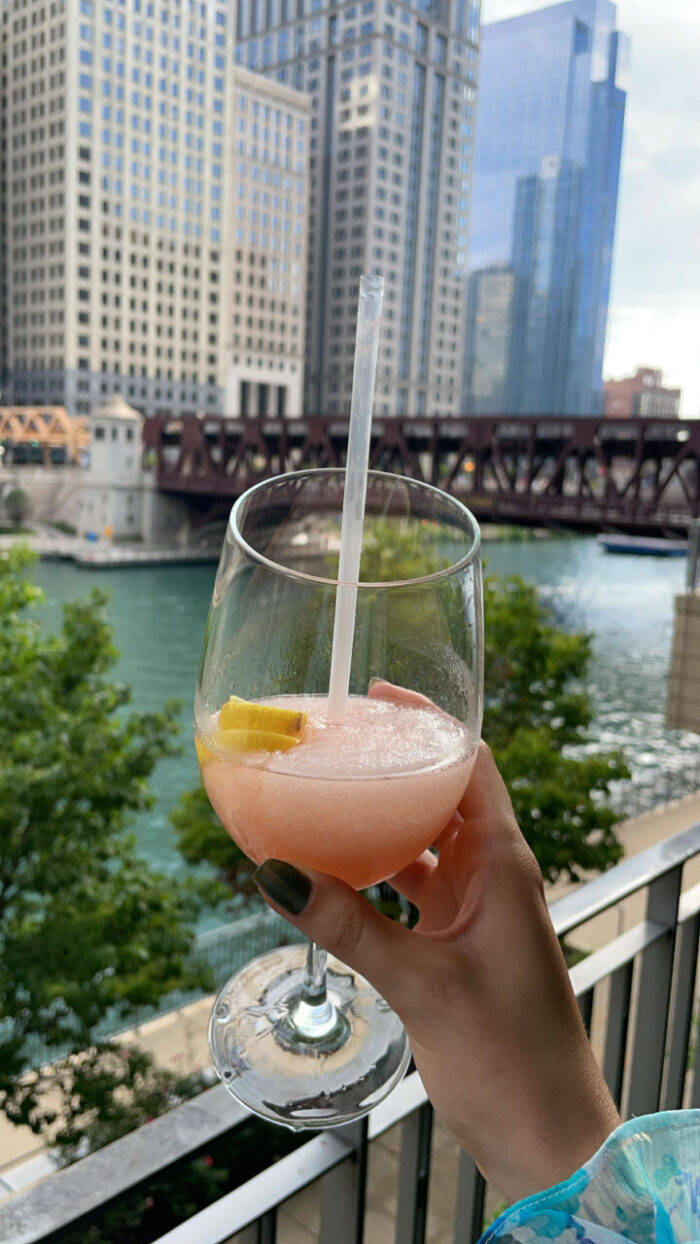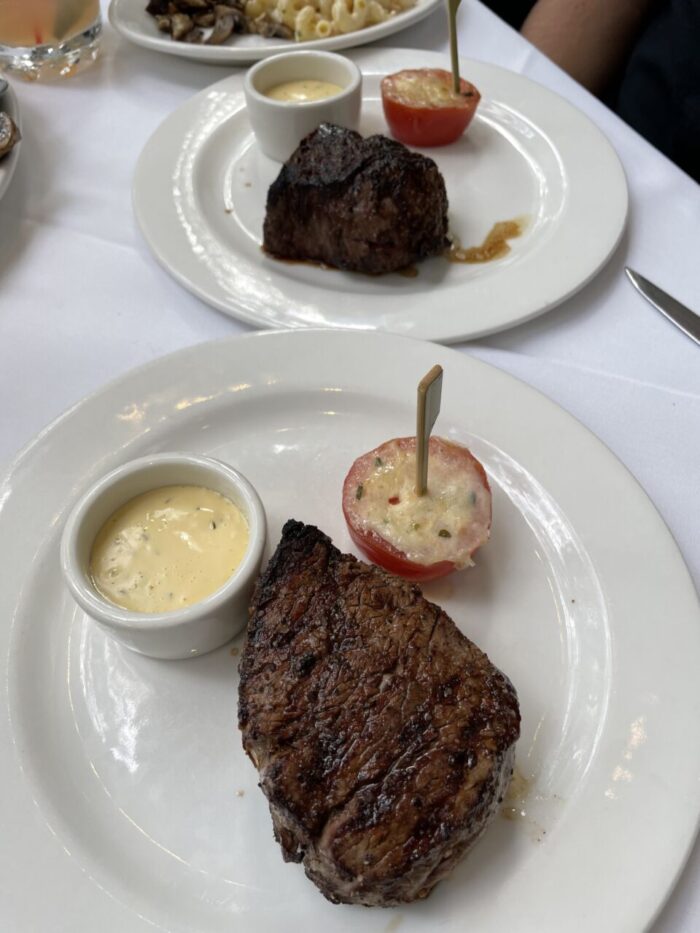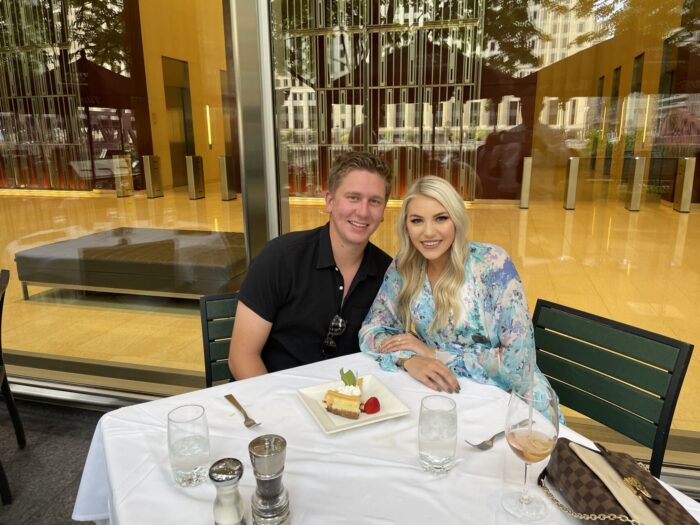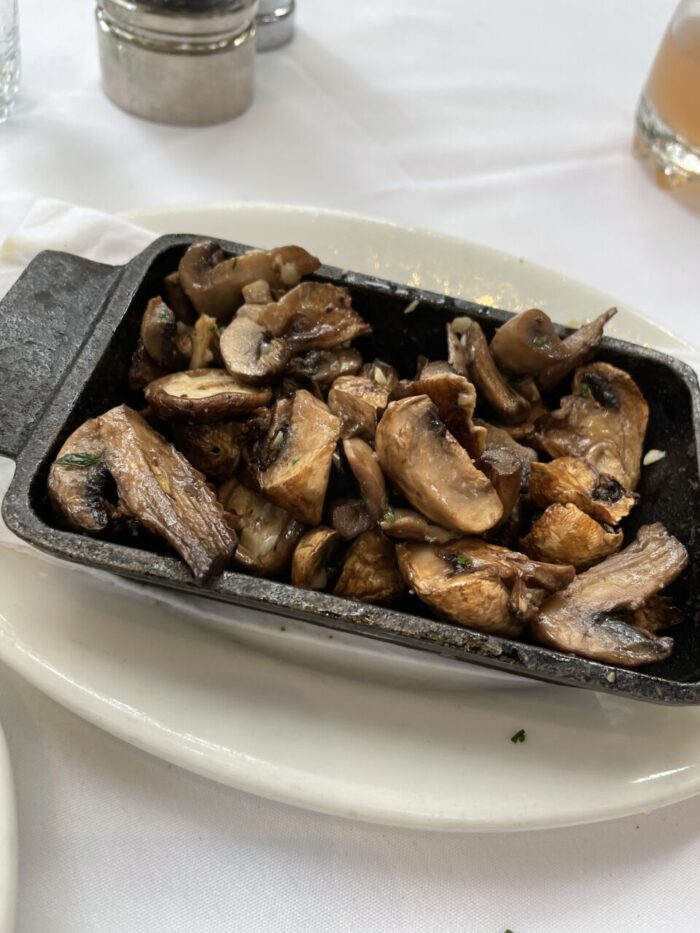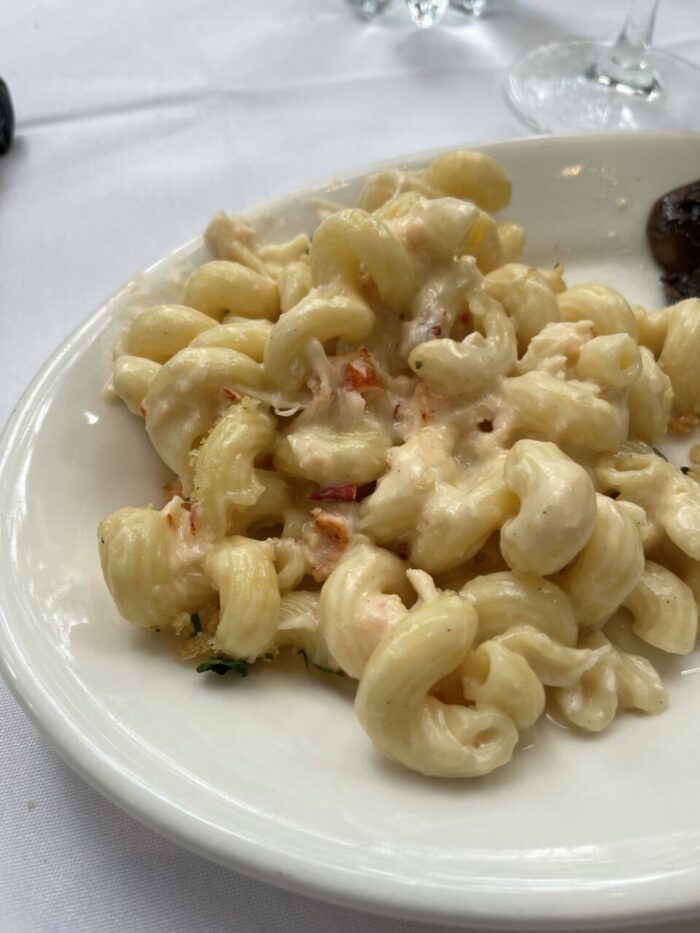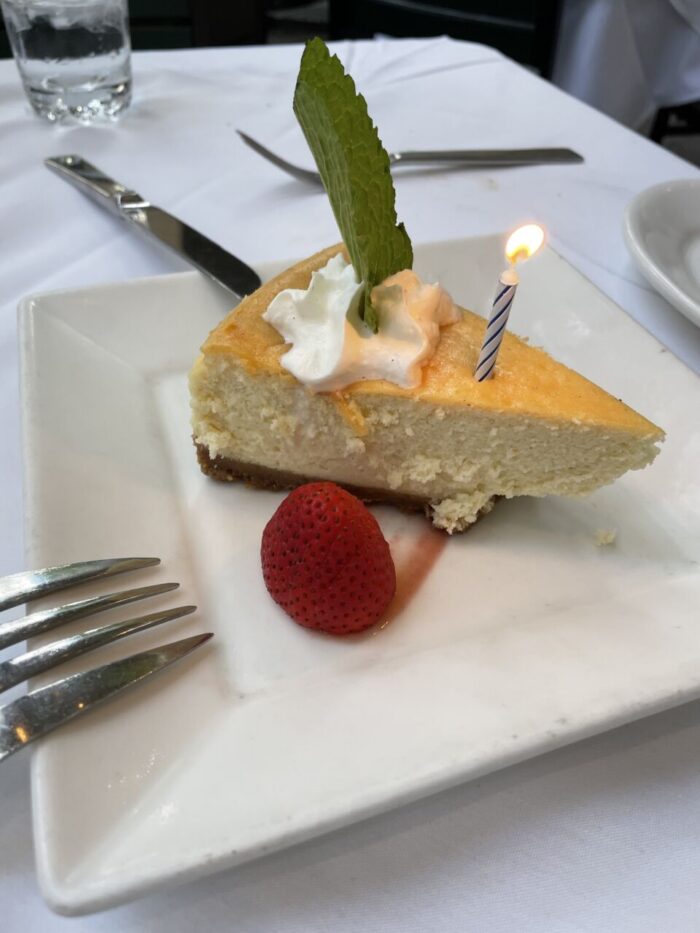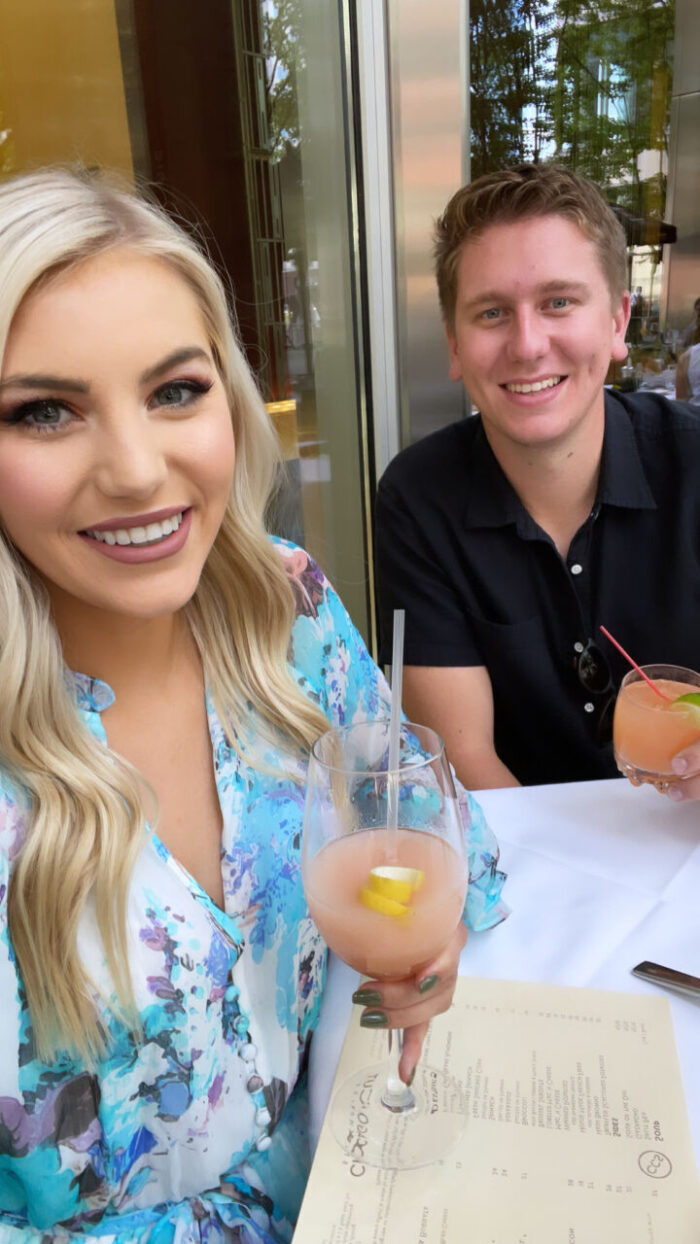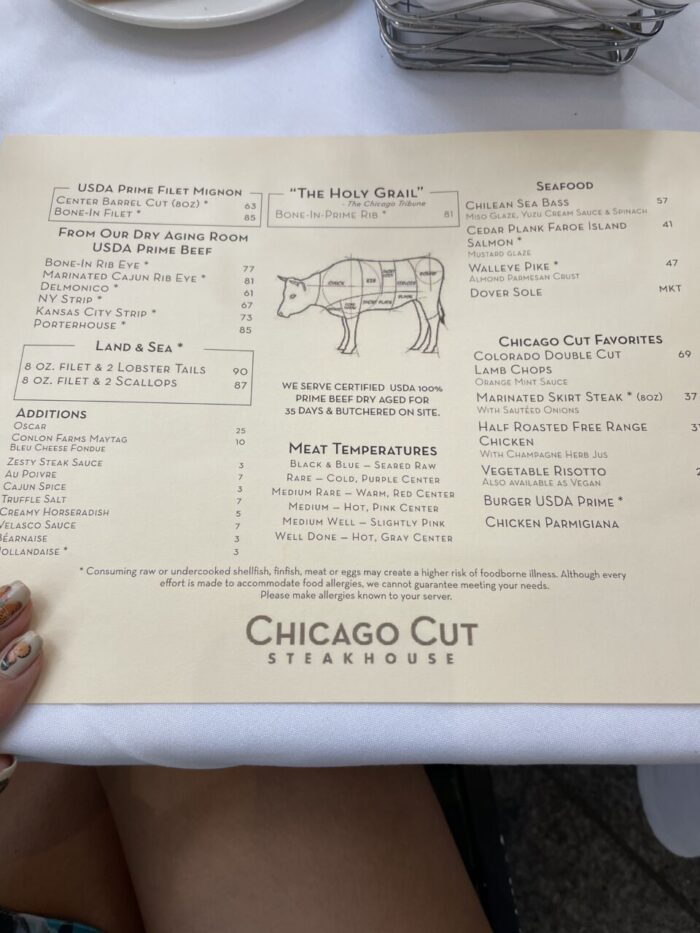 Lou Malnati's- Lou Malnati's is Chicago's best deep dish pizza since 1971! We had to try Chicago deep-dish pizza, and Lou Malnati's was highly recommended. I honestly still can't get over the Malnati salad and honestly would drive back to Chicago for that? The salad dressing is to die for. We absolutely loved the garlic bread with homemade sauce and, of course, the famous deep dish pizza!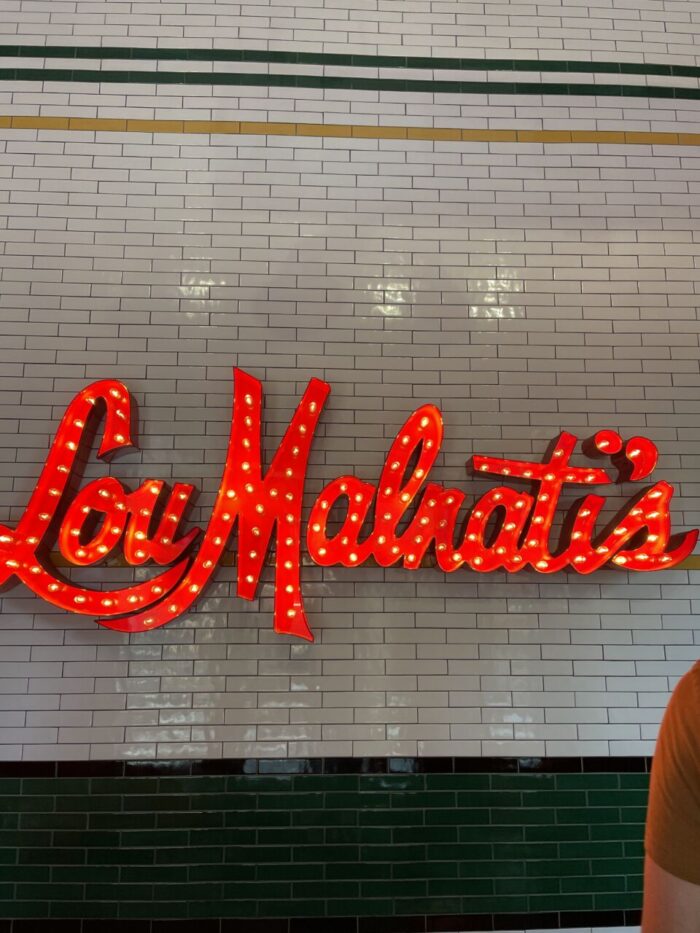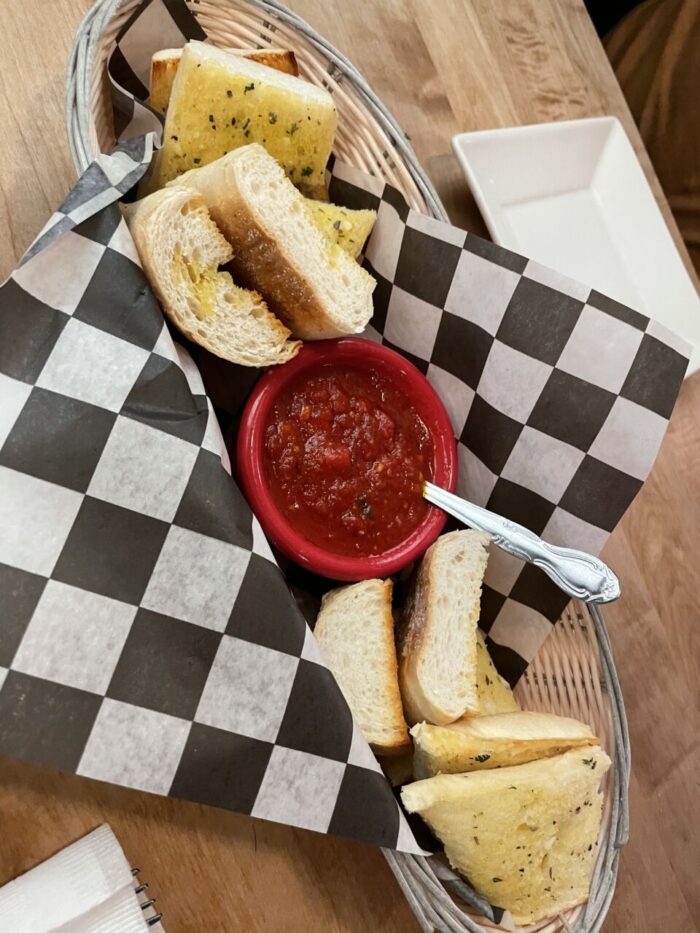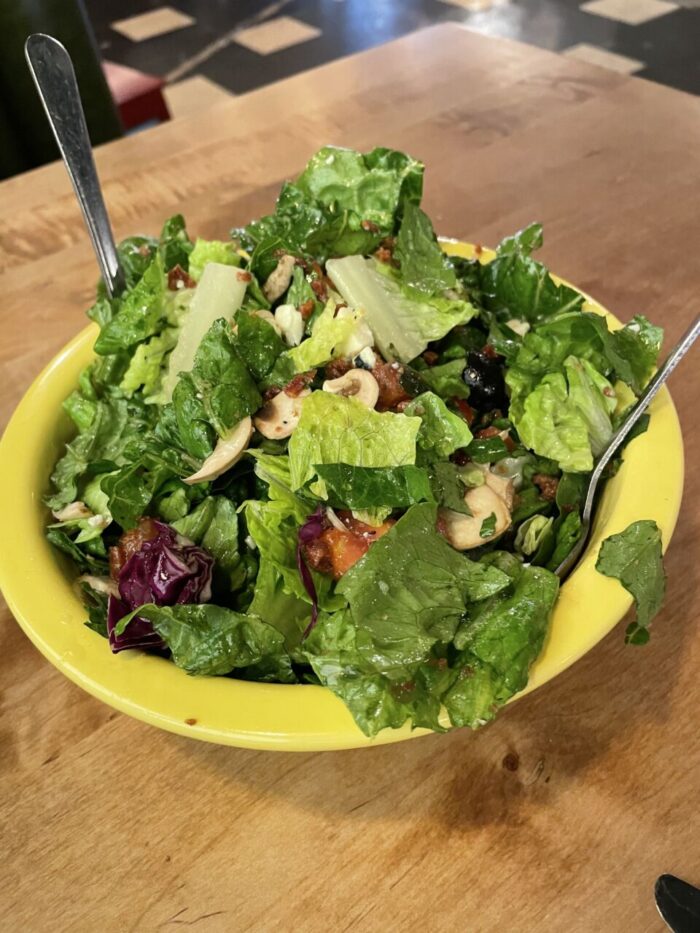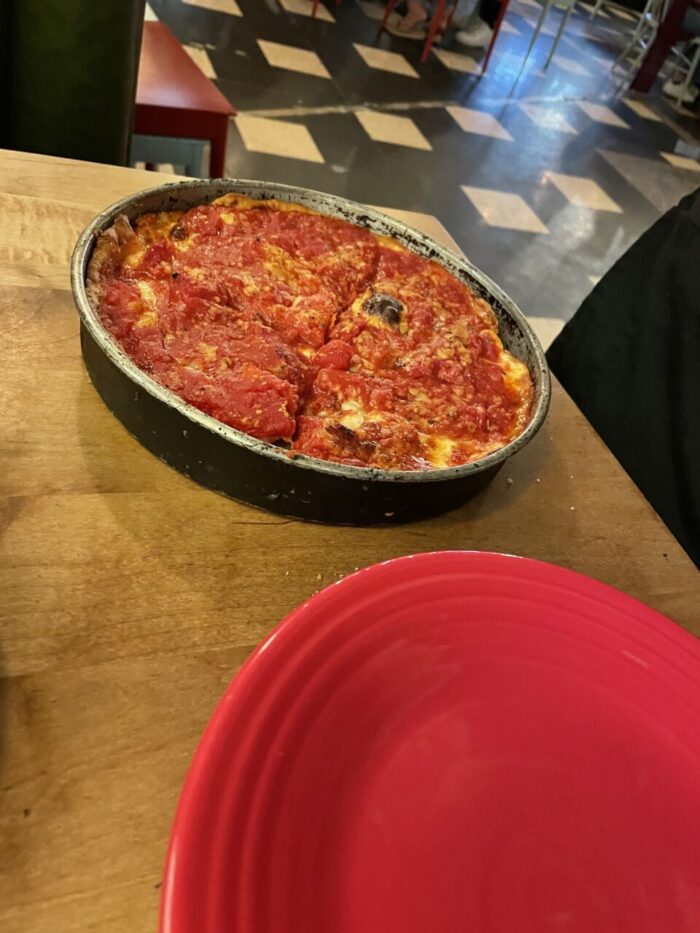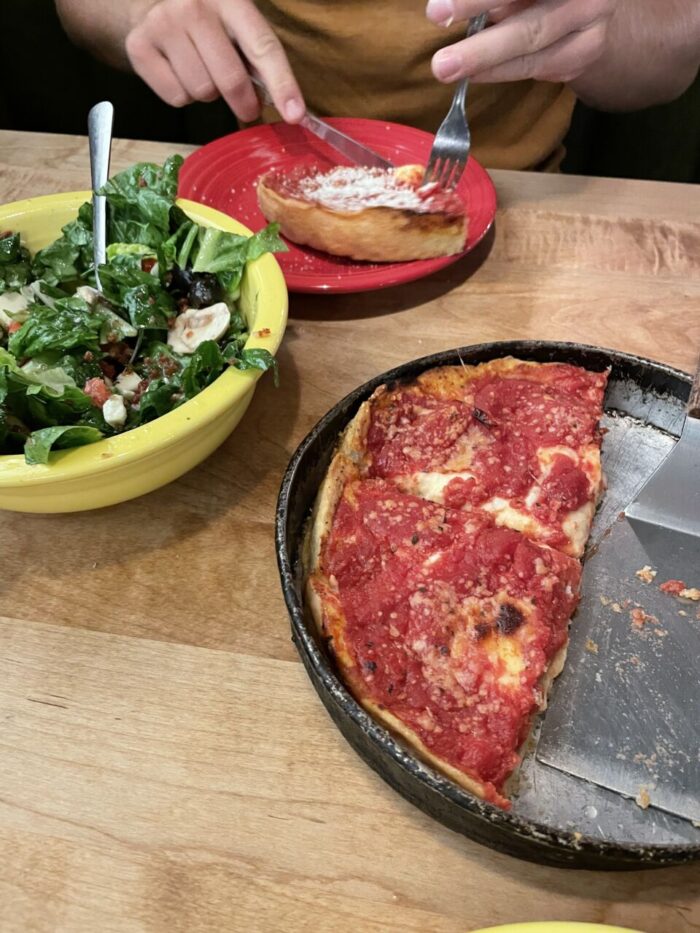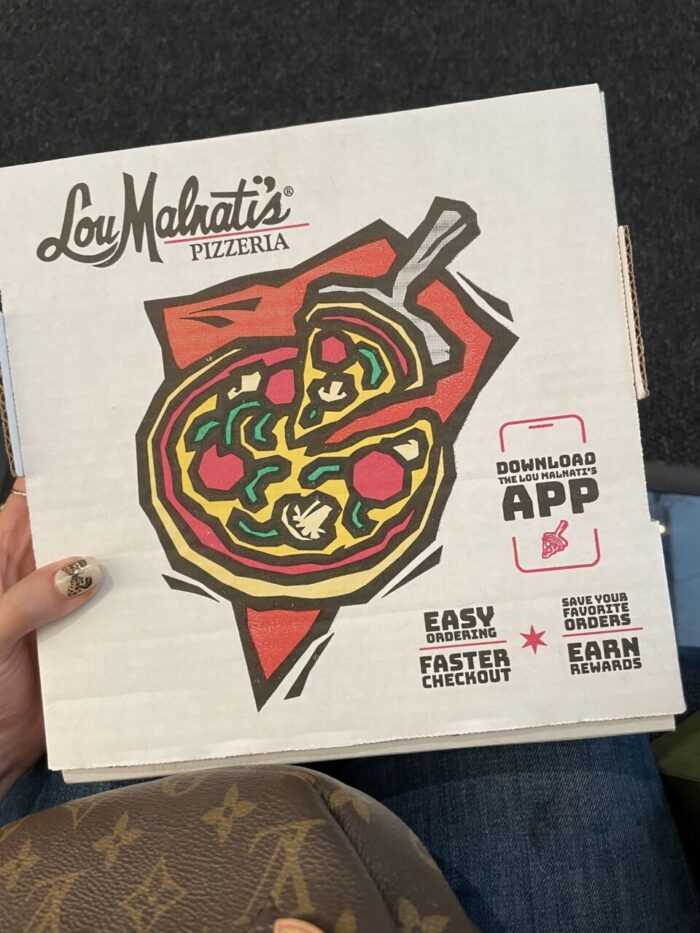 What to Do
Navy Pier Centennial Ferris Wheel- Navy Pier is a 3,000-foot long pier on the shoreline of Lake Michigan. There's a giant Ferris wheel where you're 200 feet over Navy Pier with 360 degrees views of Chicago and Lake Michigan. The best part is it's a 15-minute ride so you can enjoy the beautiful views of the city. While we were on the centennial wheel, there was the U.S. Navy Blue Angels air show, which was amazing to see. I highly recommend purchasing the express pass because it's only $10 more, and you can skip all the lines!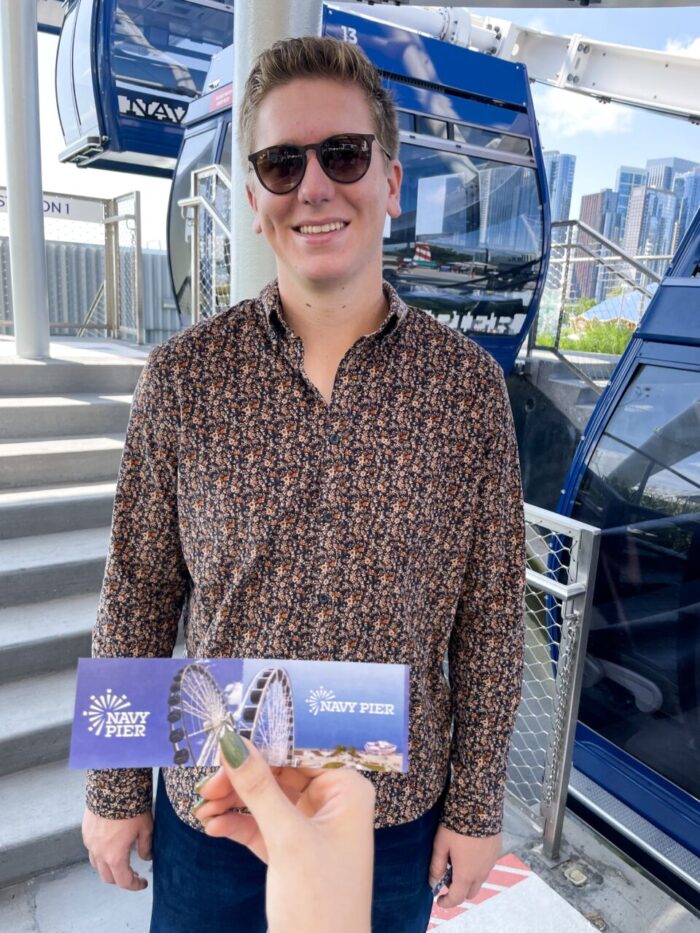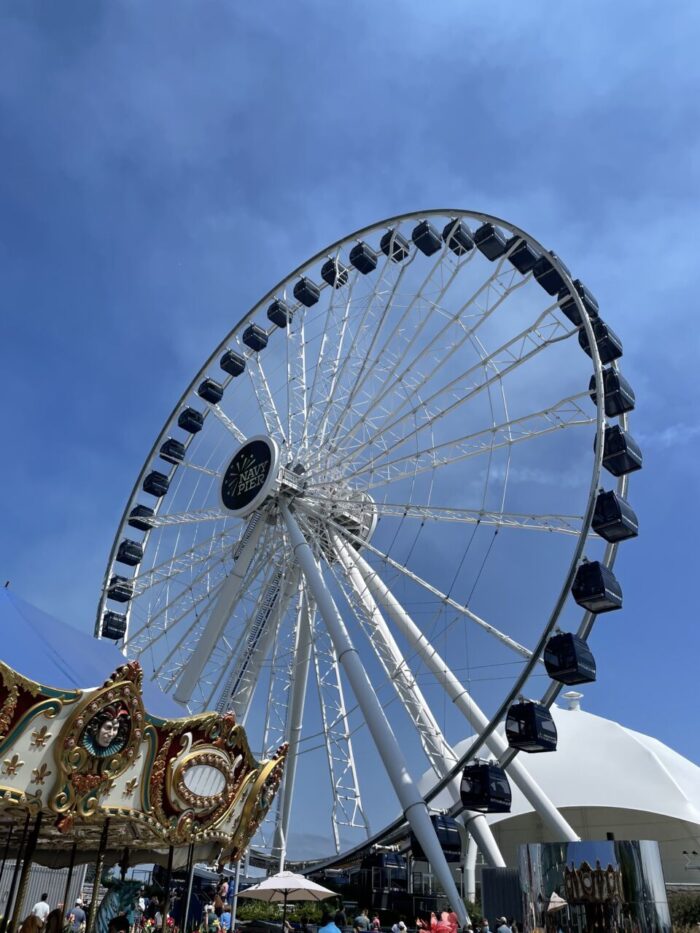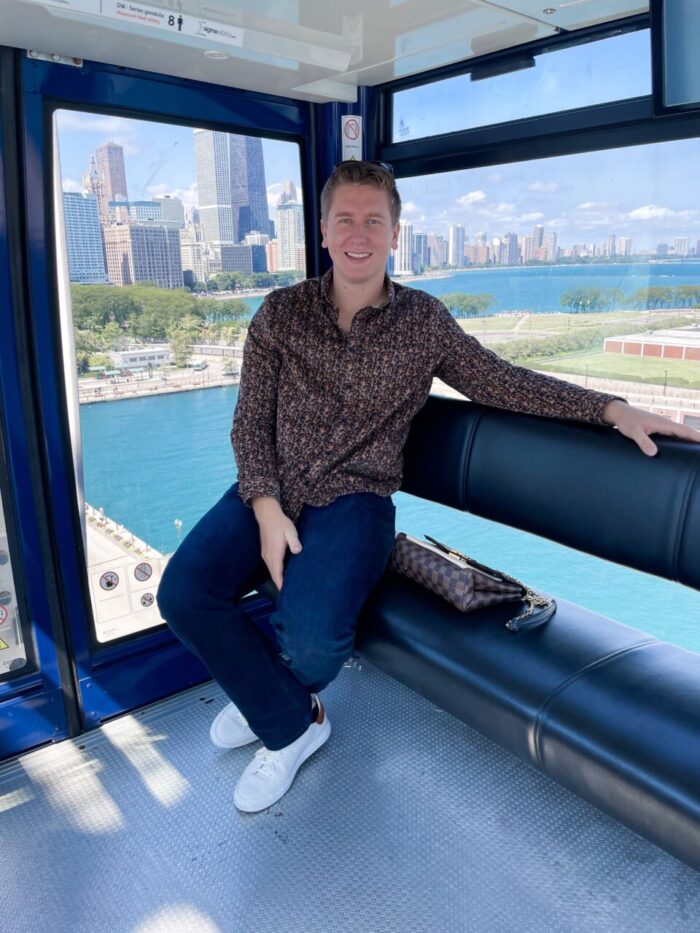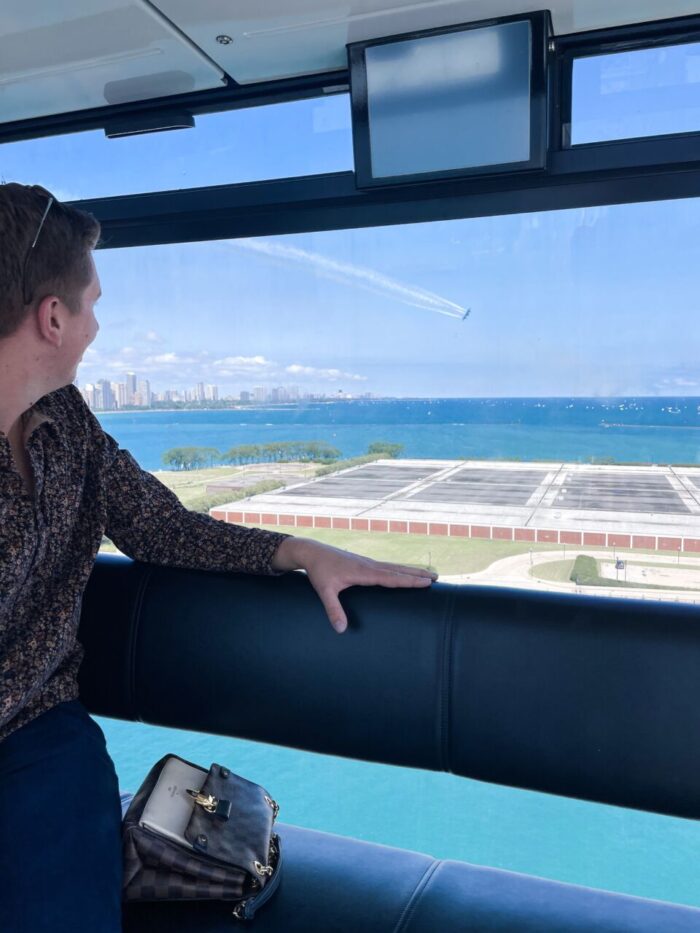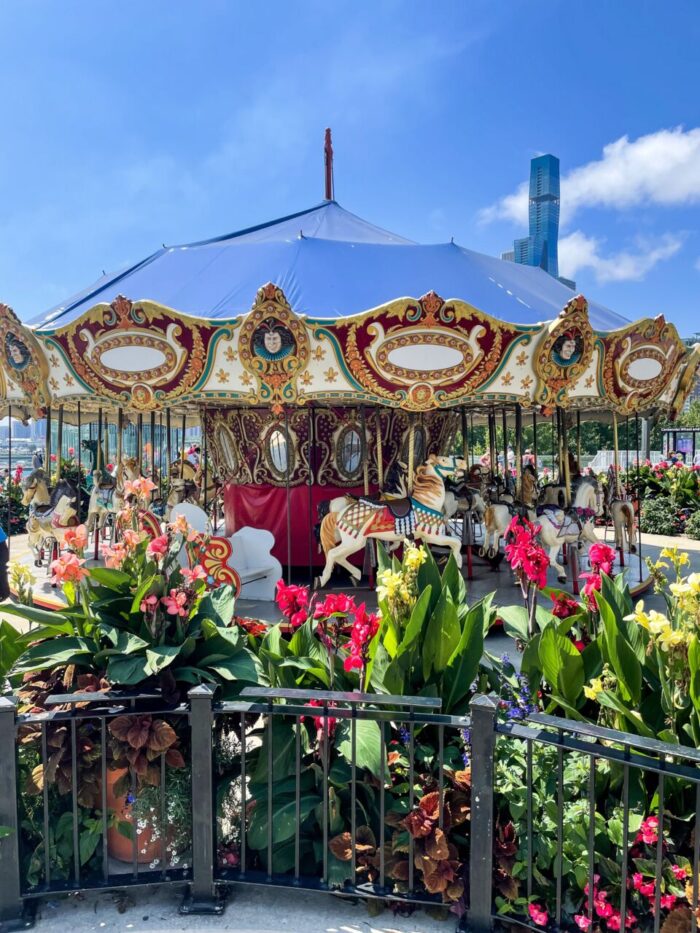 Skydeck Chicago at Willis Tower- ​View Chicago from the 103rd floor of the Willis tower with clear observation boxes where you can view the entire city! The views extend to four different states. It's a must-do when in Chicago.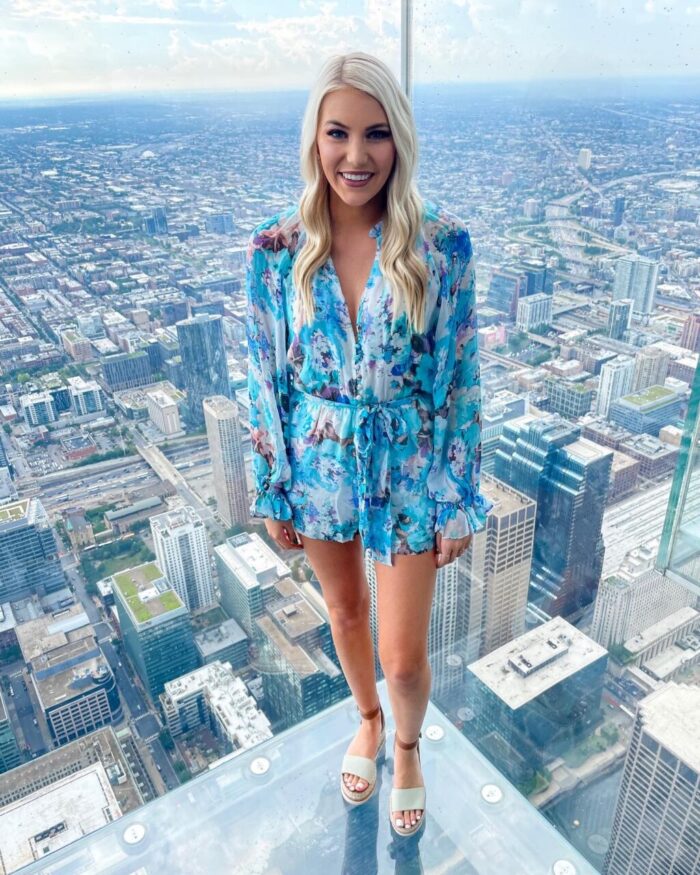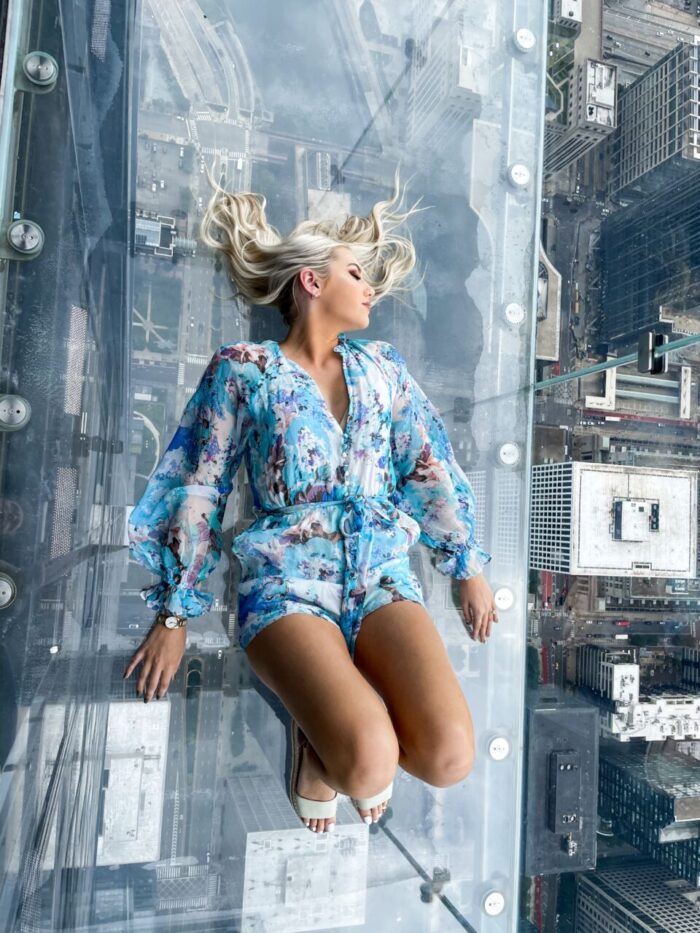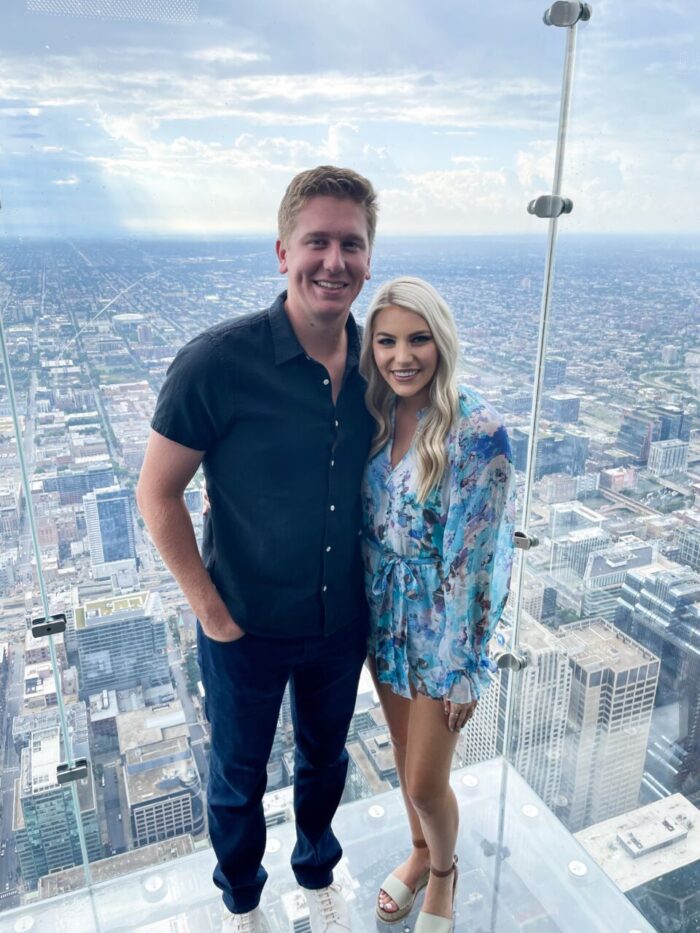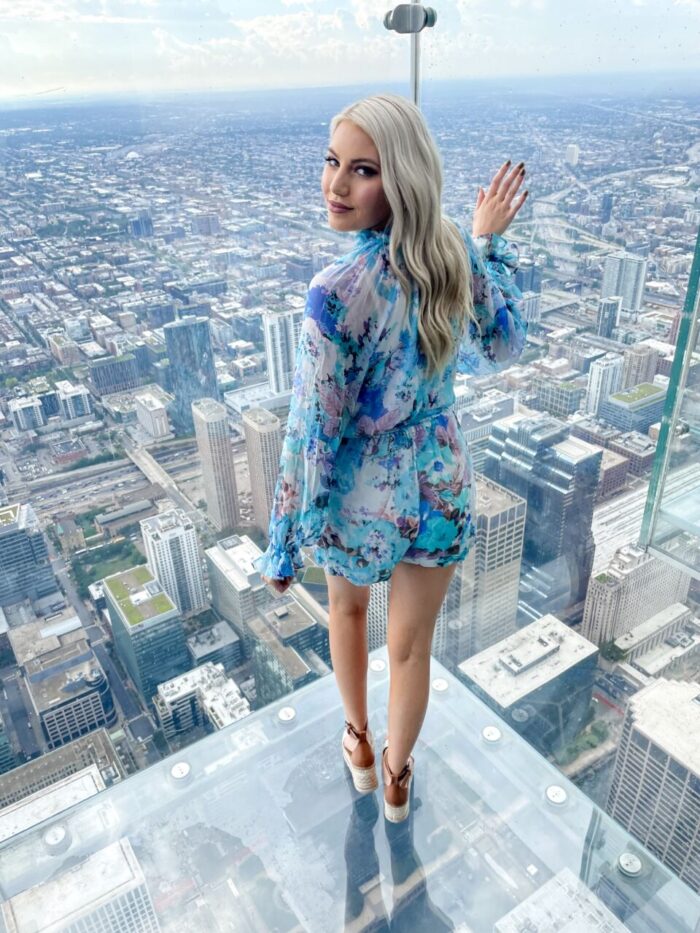 Cloud Gate- Cloud Gate, nicknamed the bean, is a public sculpture by Indian-born British artist Sir Anish Kapoor. It's at the center of Millennium Park and a must-visit! The coolest part about Cloud Gate is you can see your reflection in the miraculous sculpture. While you're visiting the bean, you can also explore the beautiful Millennium Park and the Crown Fountain. It's within walking distance from the LondonHouse hotel.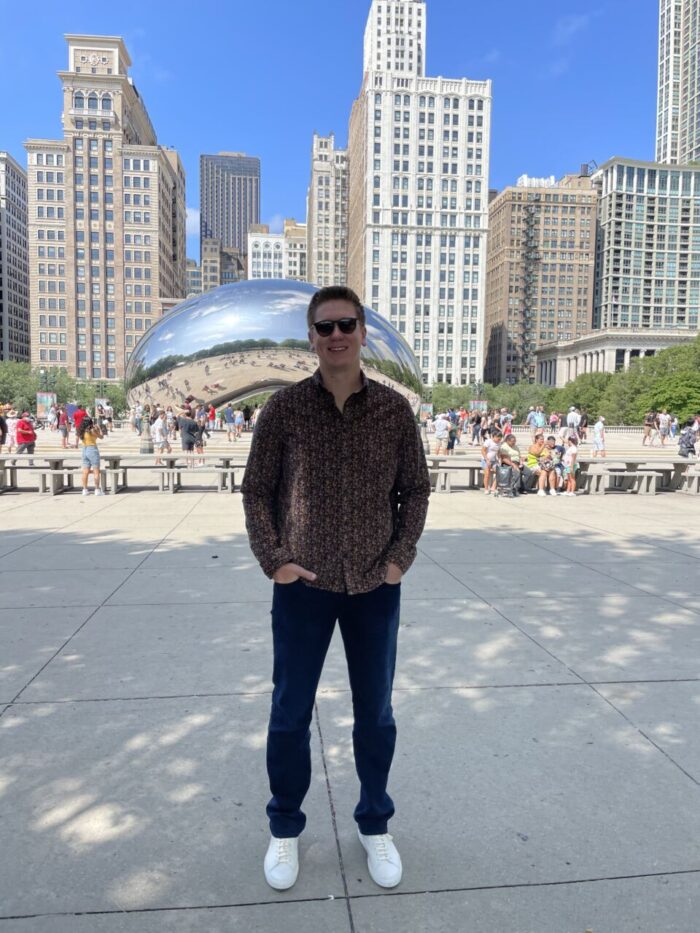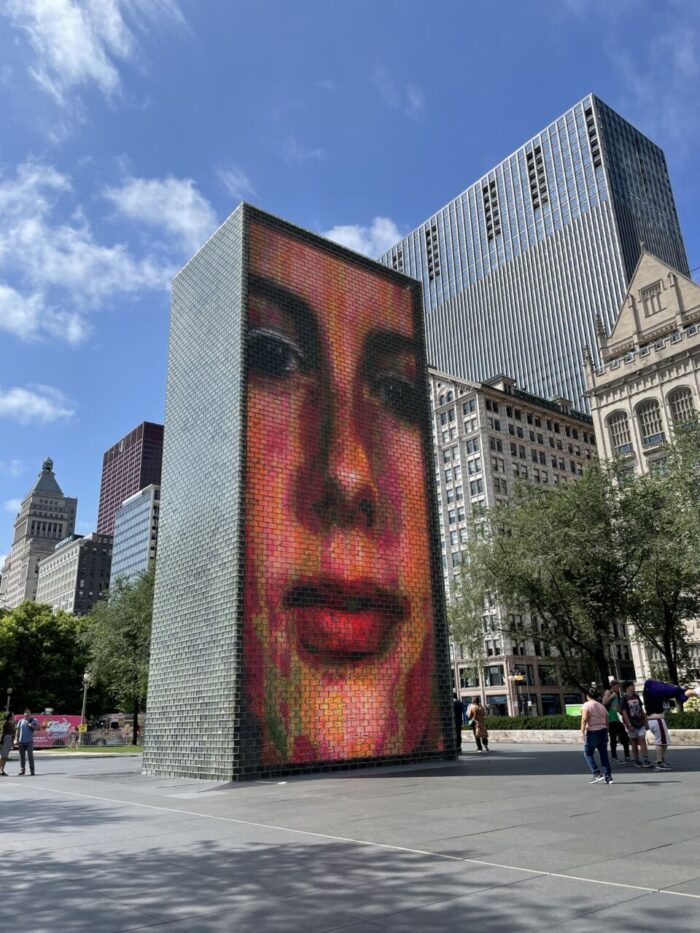 Shopping down Michigan Ave- We walked down Michigan Ave, known as The Magnificent Mile. You can explore a mile of luxury brands and local boutiques. It's within walking distance from the LondonHouse hotel.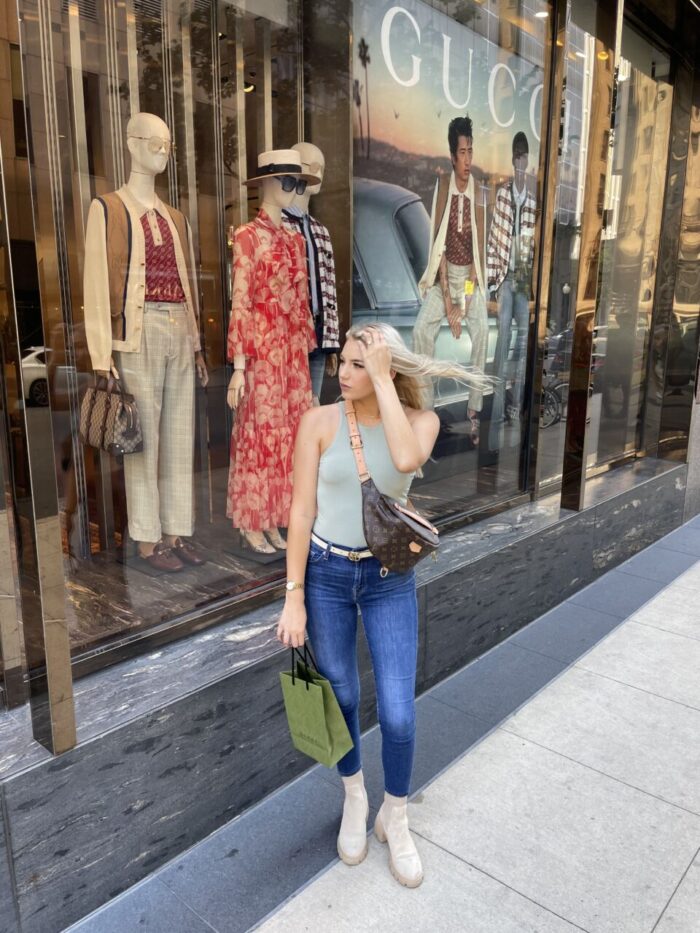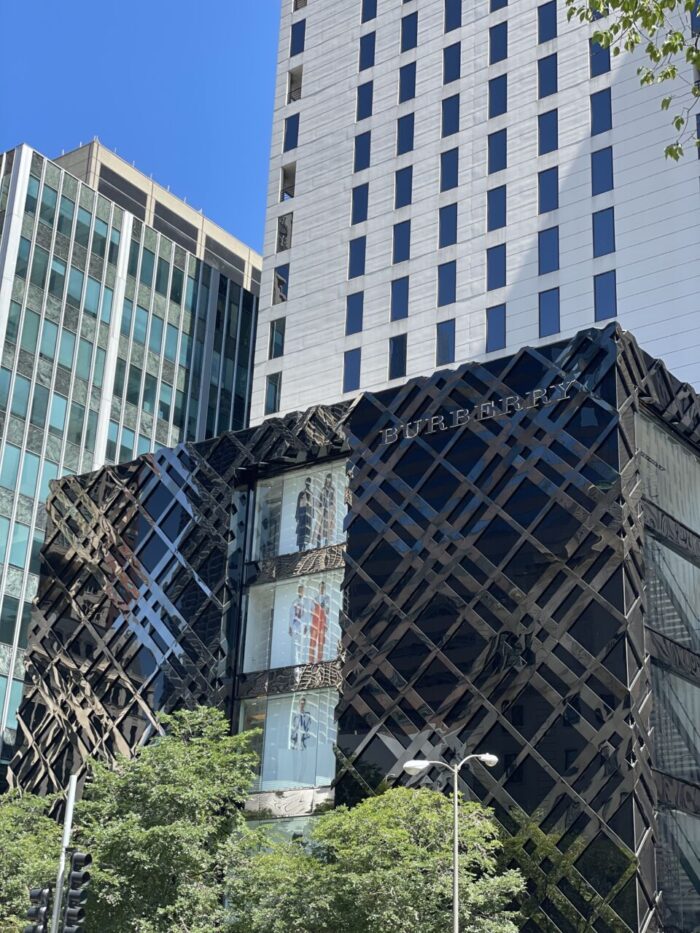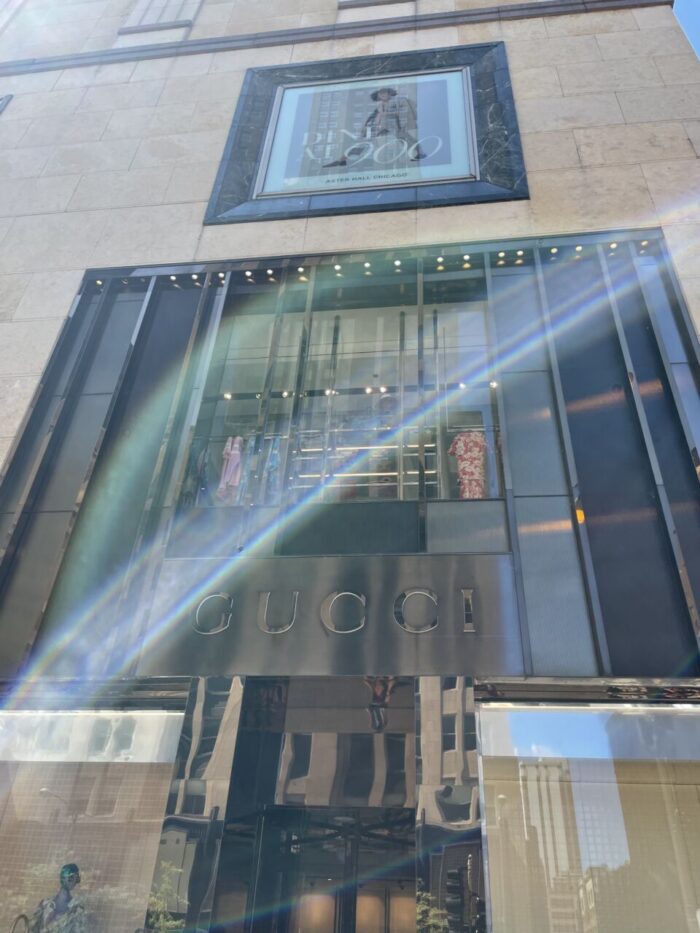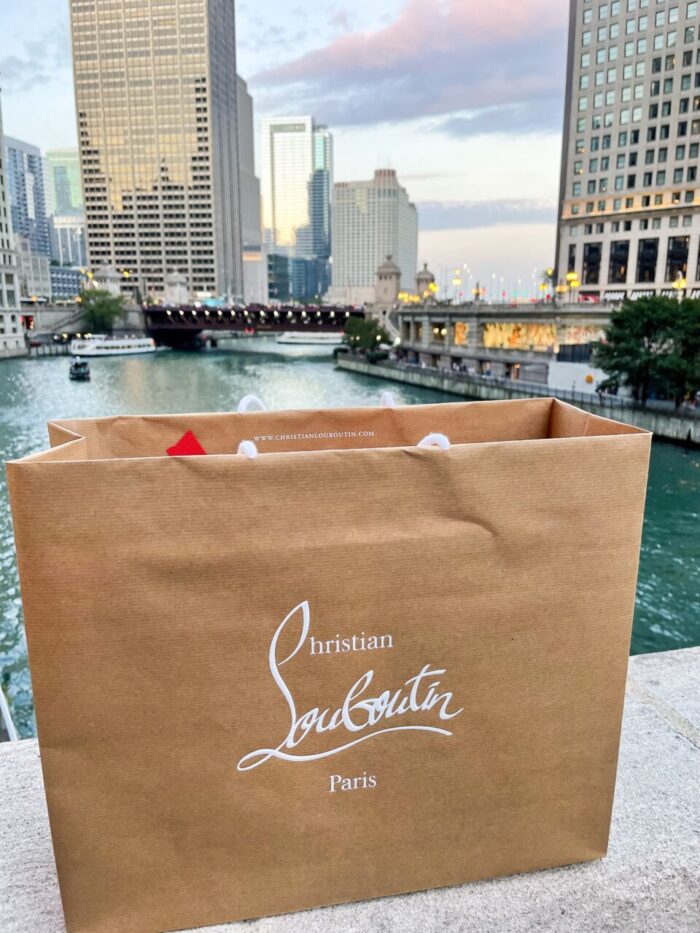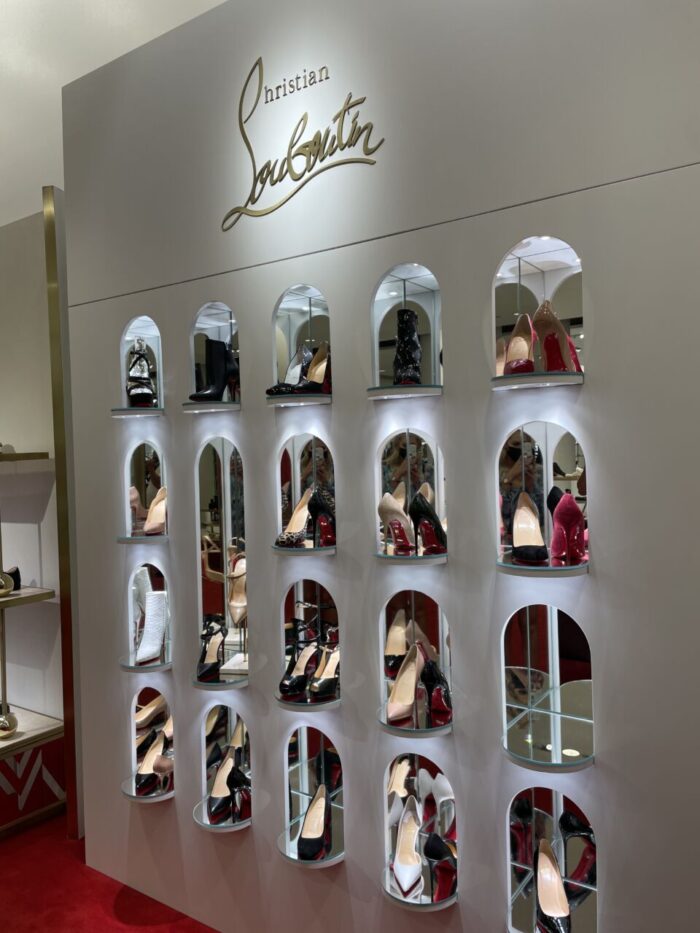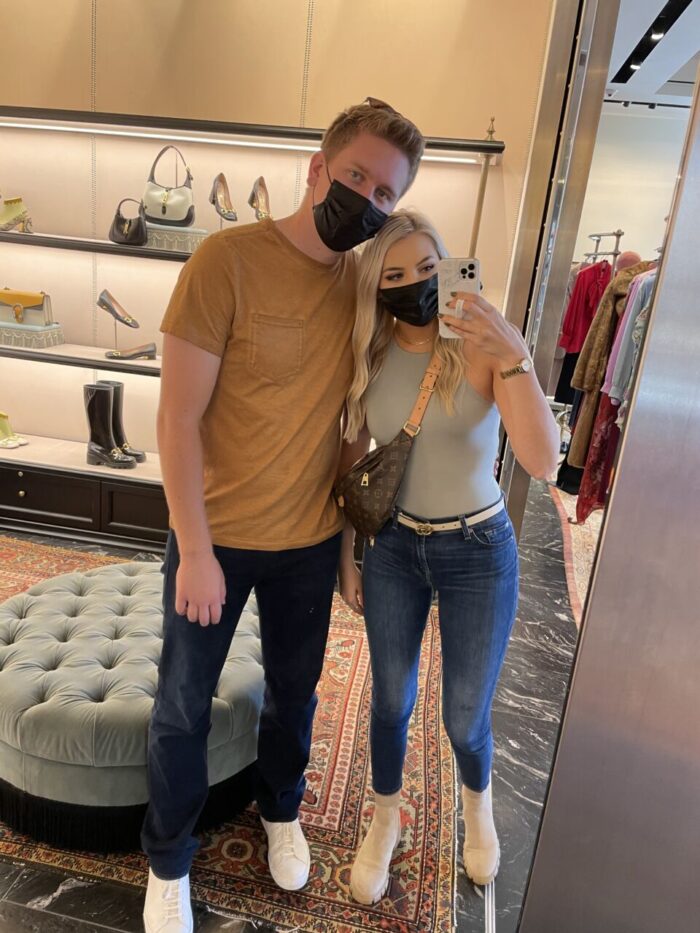 LondonHouse Spa- Something we love to do while visiting new cities is visit the spa at our hotel! We booked an 80-minute couple moonrise ritual at our hotel spa. It was a 50-minute massage followed by a body treatment and aromatherapy scalp massage. It was the perfect way to start a good weekend, especially with all the walking in Chicago!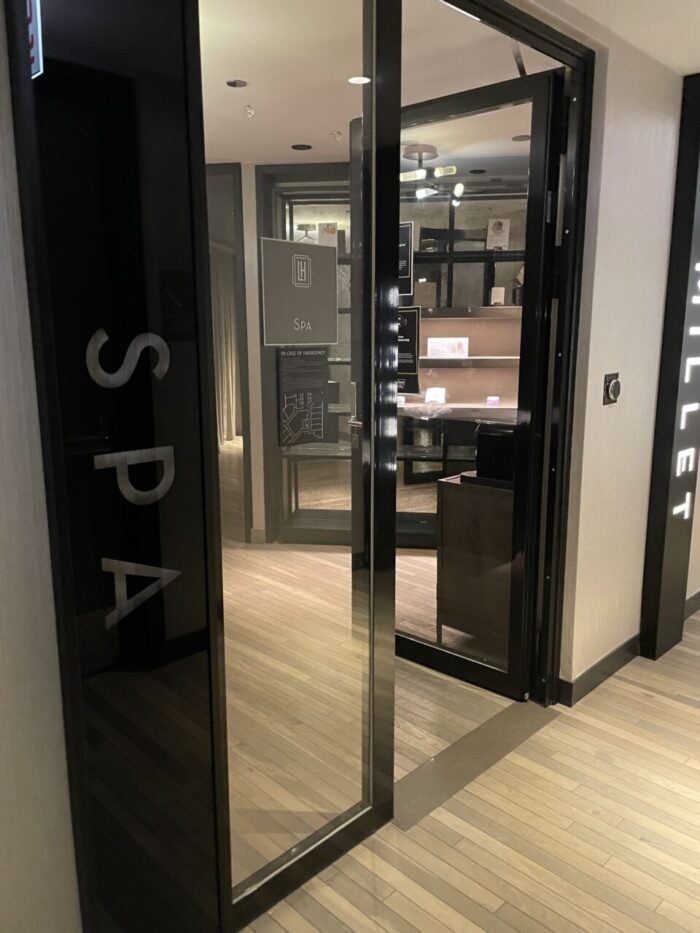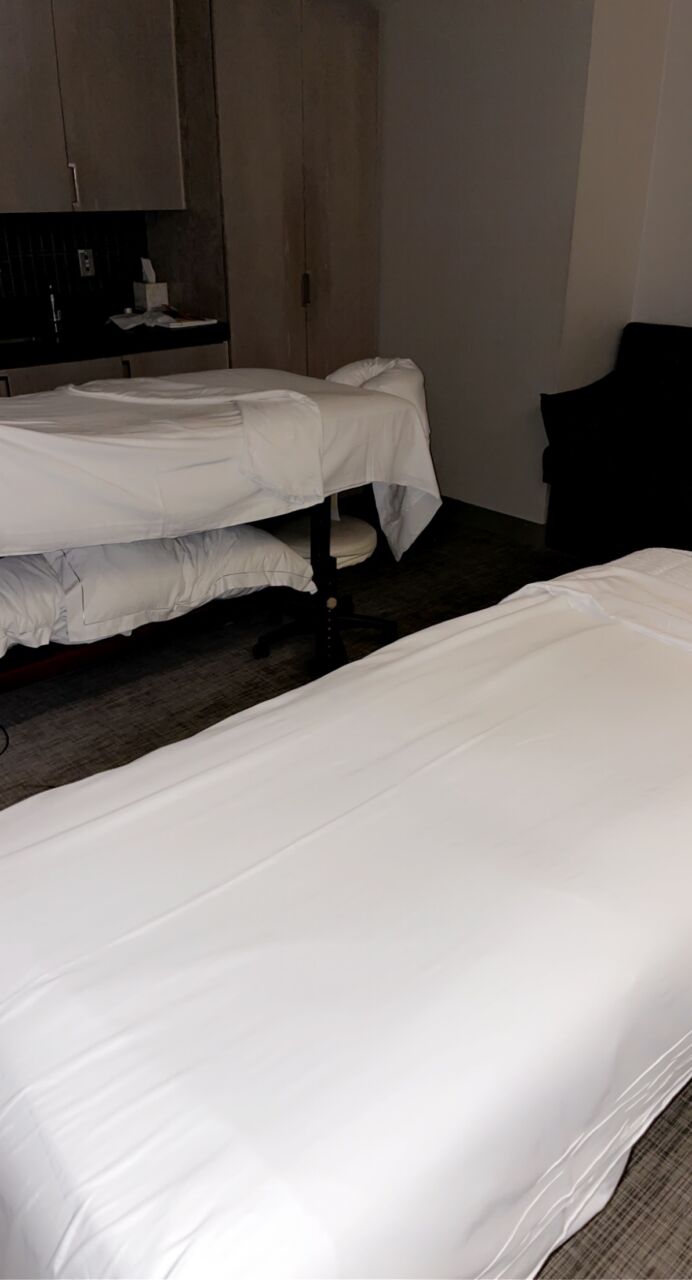 ---