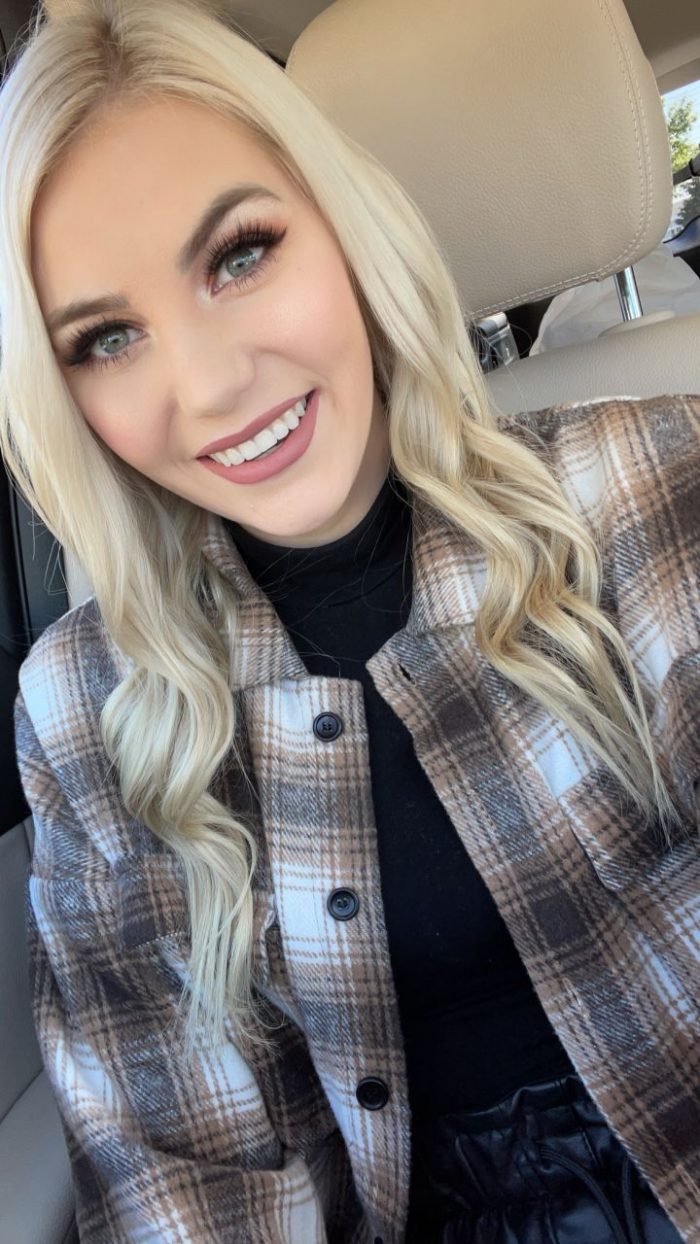 Hey beauty lovers! I'm sharing the staples in my makeup collection for Fall. Each season I like to change up my makeup. For instance, when it comes to Falls, I want to use a lot of hydration on my skin. In Summer, I gravitate more towards mattifying products. Based on the season, I also like to change up my eyeshadow tones. I tend to gravitate toward the warm tones during Fall? I'm sharing below products that I'm reaching for every time I do my makeup routine.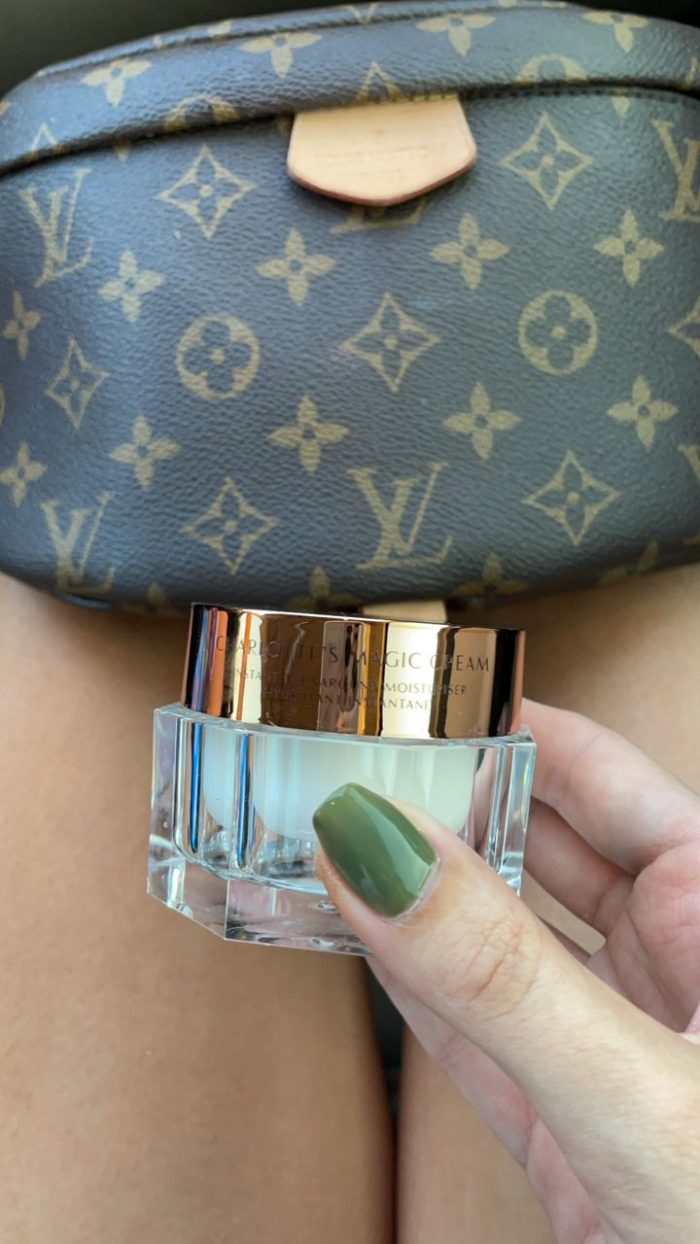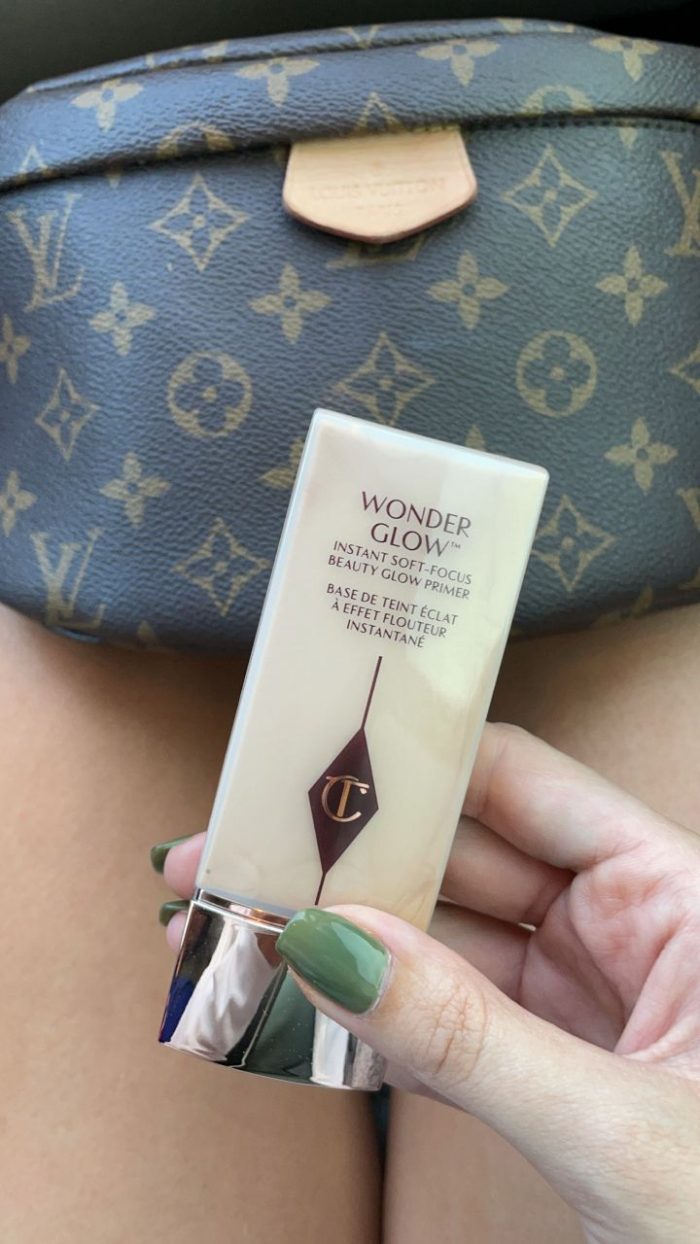 Charlotte Tilbury Magic Cream & Wonder Glow Primer- Giving your skin a good base before you apply foundation is so important. The Magic Cream moisturizer hydrates your skin, and the Wonder Glow Primer acts as a protective barrier that prevents your skin moister from mixing with your foundation. It also helps fill lines and wrinkles before you apply your foundation. I promise when you hydrate your skin before your foundation, it makes such a difference. When I start with a good base, my makeup stays all day long. The Magic Cream is an anti-aging moisturizer with hyaluronic acid to help plump your skin and diminish lines and wrinkles. I love how hydrated my skin feels when I use the Magic Cream. After the Magic Cream, I use the Wonder Glow Primer, which has anti-aging properties that give you a glow underneath your foundation. This primer gives you an effortlessly dewy look. This combination is worth the splurge because it is not only makeup but has skincare benefits. I highly recommend this combination if you have normal-dry skin like me!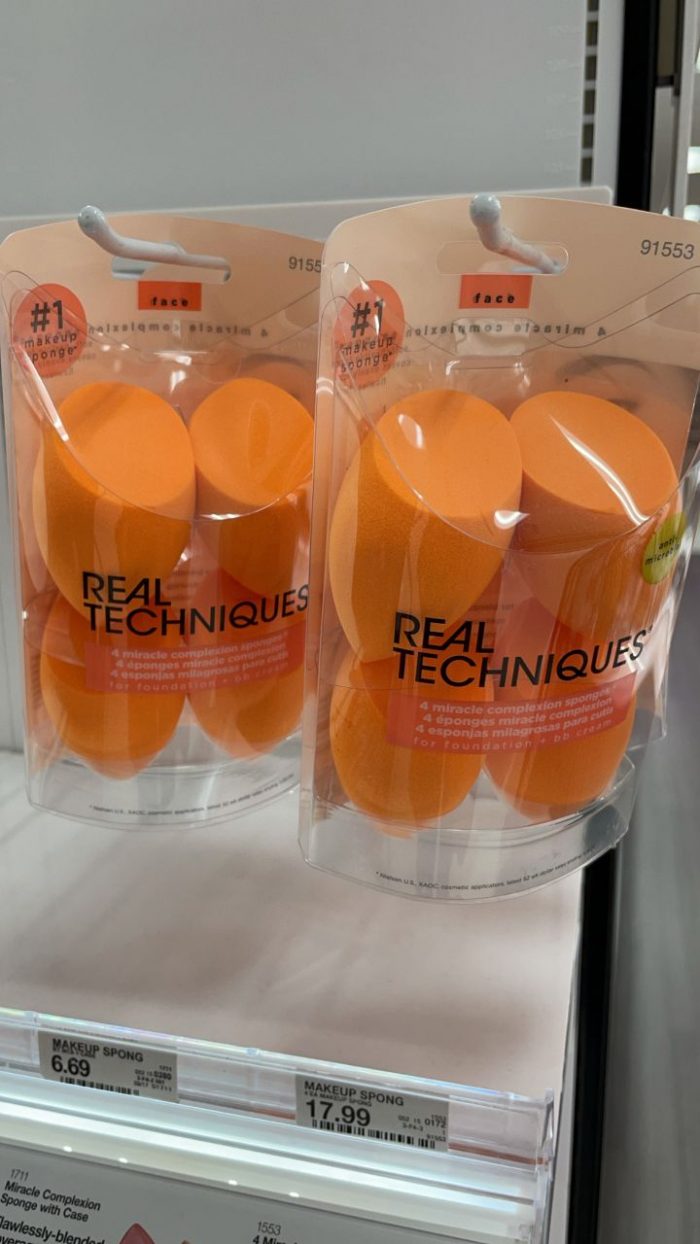 Real Techniques Beauty Blender- The best beauty blender ever for applying and blending foundation. I bought the four-pack at Target for only $18, and the quality is insane. They're super easy to wash with soap and water, and they last a long time!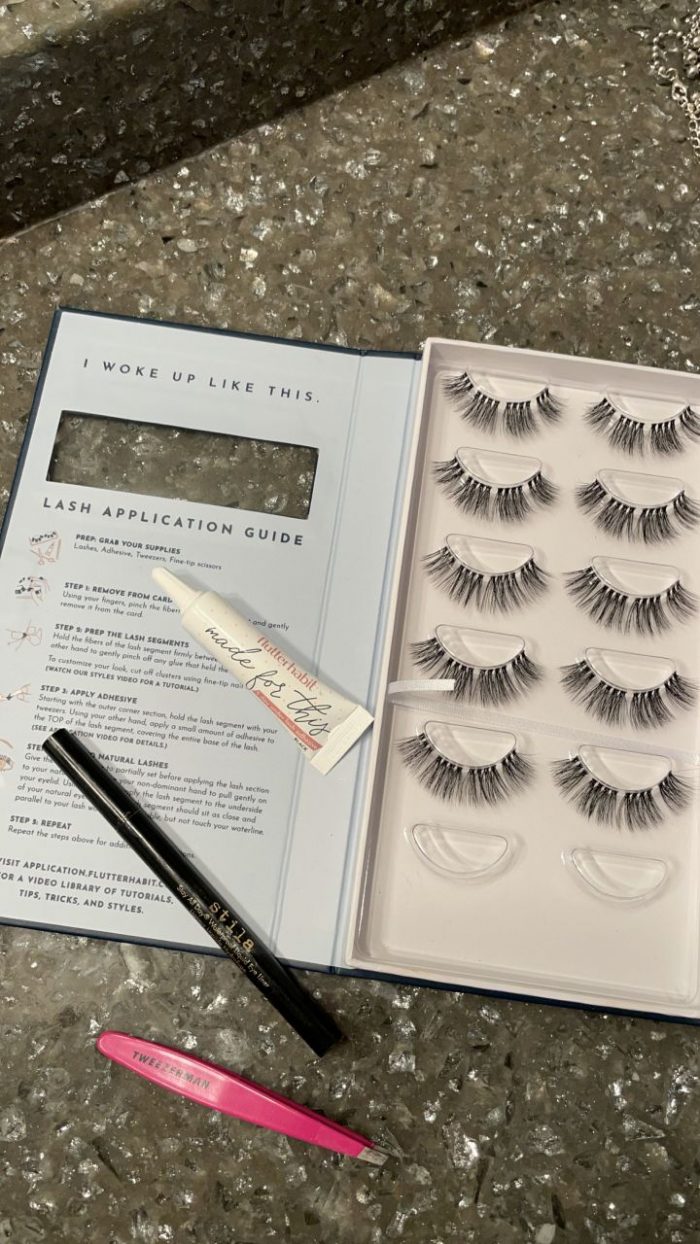 FlutterHabit Lashes- To be honest, I don't know how I didn't discover FlutterHabit lashes sooner. They're handmade, faux mink, at-home lashes that feel lightweight and last days! There's a wide variety of different styles and lengths. I have been obsessed with the original FlutterHabit lashes, which are the longest but also most popular. In the picture below, I am wearing the original style lashes. They're designed to be fluffy, full, and last up to five days. They feel so much more lightweight than strip lashes and last way longer. The lashes come with six sets for $30 that each last up to five days. The lashes are not applied traditionally. You apply them from underneath your lash so that they are secure and last days.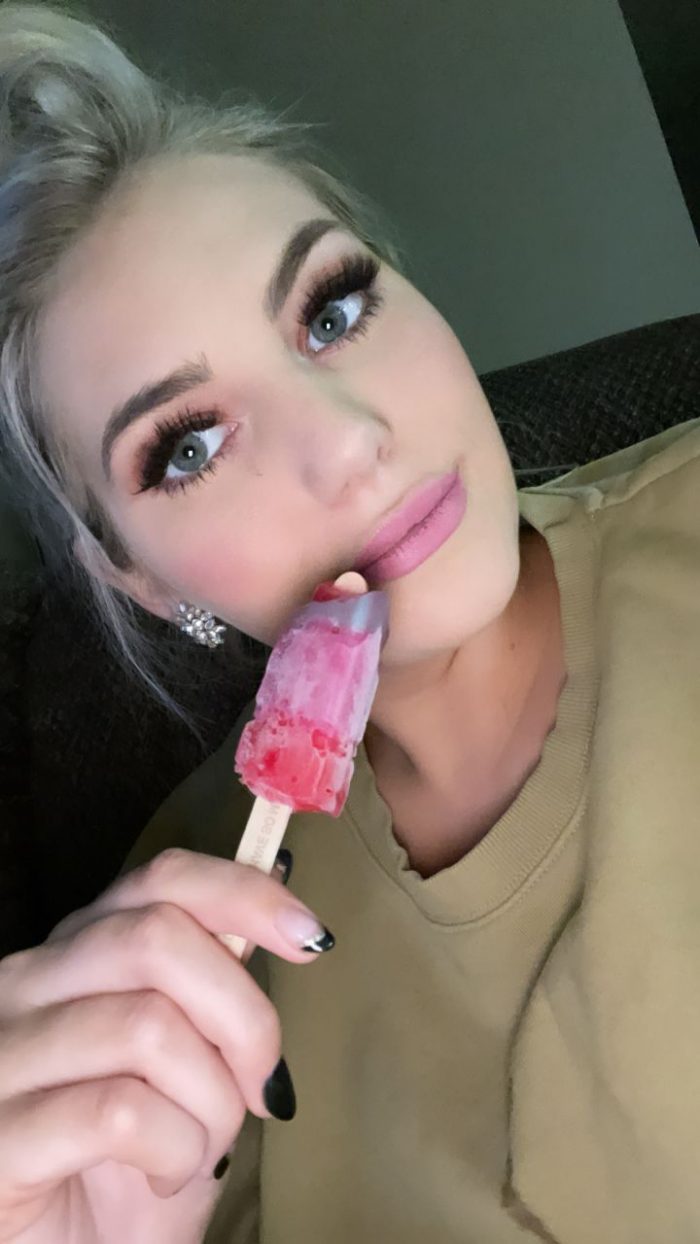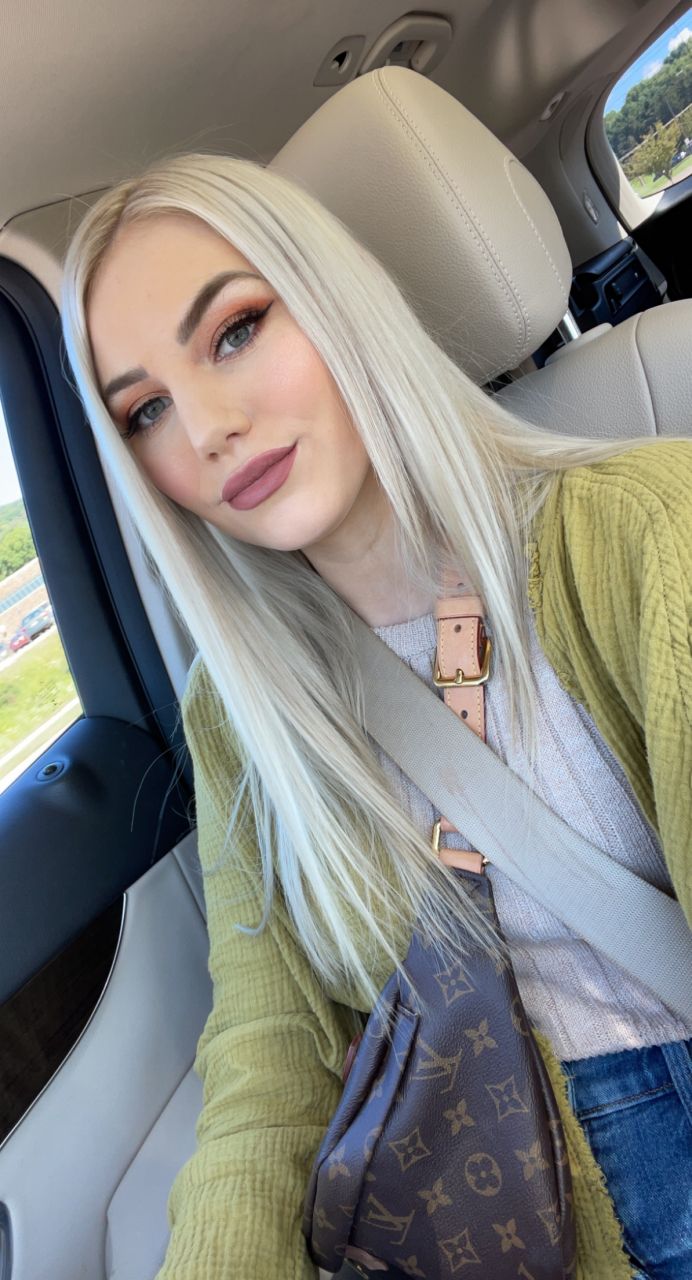 Seductress Maybelline SuperStay Matte Ink Lipstick- When I say this is my holy grail favorite lipstick shade of all time, I mean it! I have tried hundreds of lipsticks, and the Maybelline SuperStay Ink Lipsticks are by far the best quality, most pigmented, and most long-lasting lipsticks I have ever used. I wear the shade Seductress almost every single day, and it's such a staple lip for Fall. Every single time I wear this lip color, I get asked what I'm wearing because it is that popular. The best part is it's $8! You can purchase them at Target or any other local drugstore. I go through a tube of this lipstick every few weeks because it's SO good. When I wear this lipstick, I don't have to worry about touching it up throughout the day because it stays so good. Honestly, I have to scrub it off with makeup remover by the end of the night?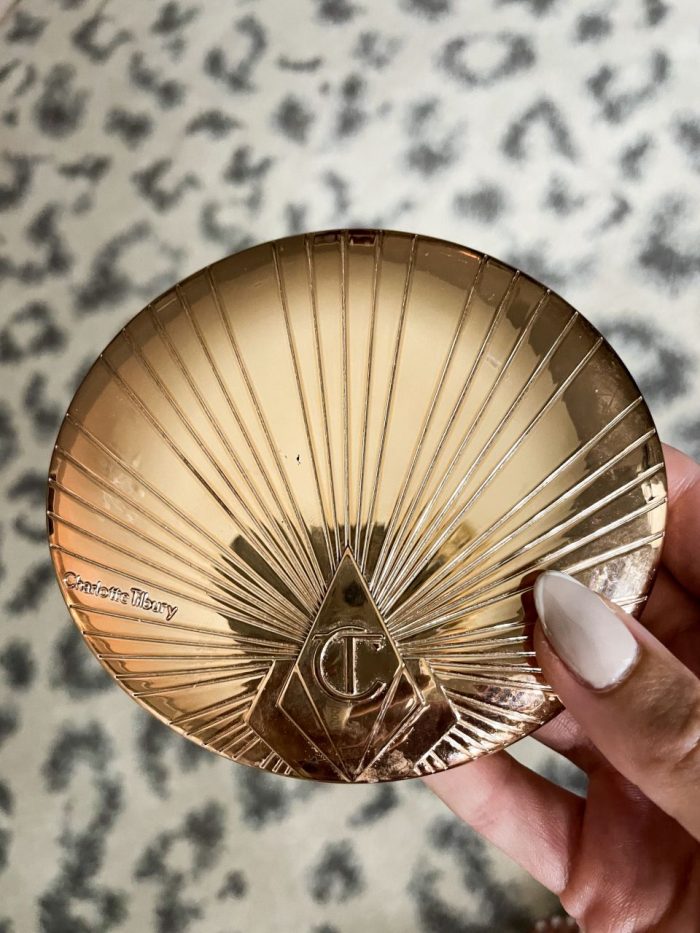 Charlotte Tilbury Matte Airbrush Bronzer- This is the biggest bronzer I have ever bought, and it's a holy grail. It's an oversized matte bronzer infused with hyaluronic acid for a skin-protecting bronzed filter to give you a beautiful contour. My favorite shade is the medium-golden bronze. It's so beautiful on the skin and is so pigmented. This is also the largest bronzer I have ever bought, which will probably last me a year, so it's worth the splurge.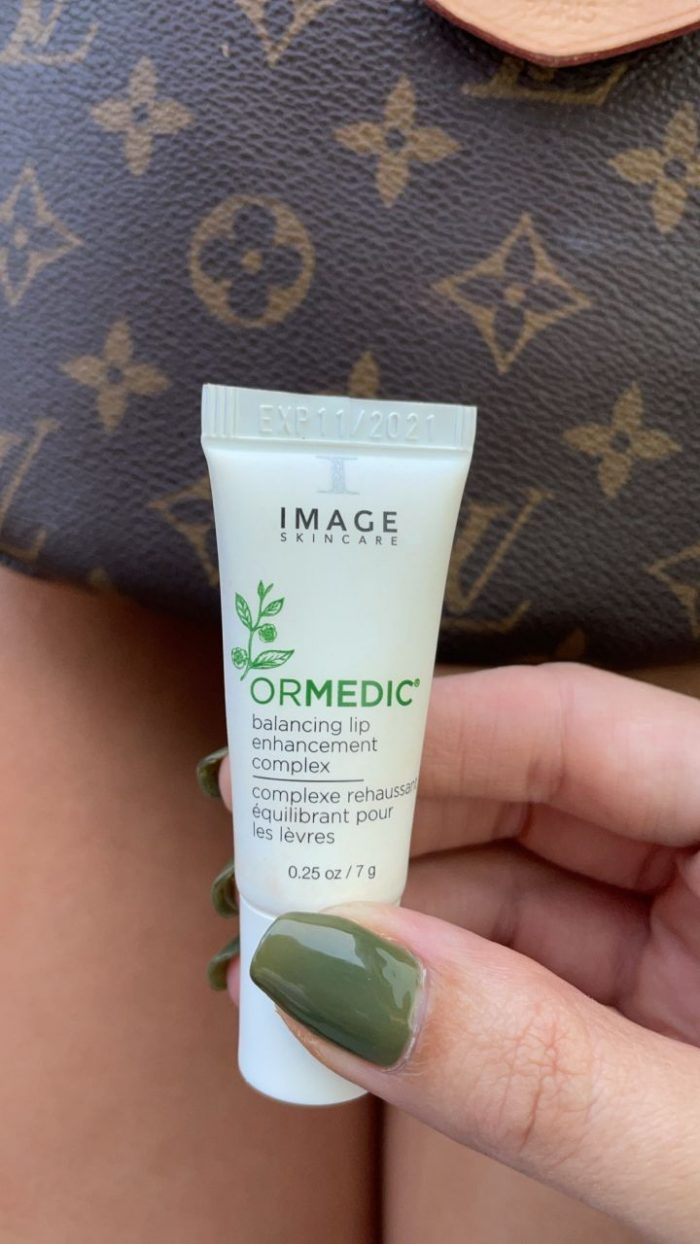 Image Ormedic Lip Balm- The ultra-hydrating lip balm by Image is the best lip balm I have ever used. The polypeptide formula visually improves the visual volume of your lip contour and instantly hydrates your lips, making them appear fuller. This is a staple in my kit for Fall and Winter because, let's face it, my lips get super dry this time of year. Check back when I share all my favorite Image skincare products and how they have transformed my skin.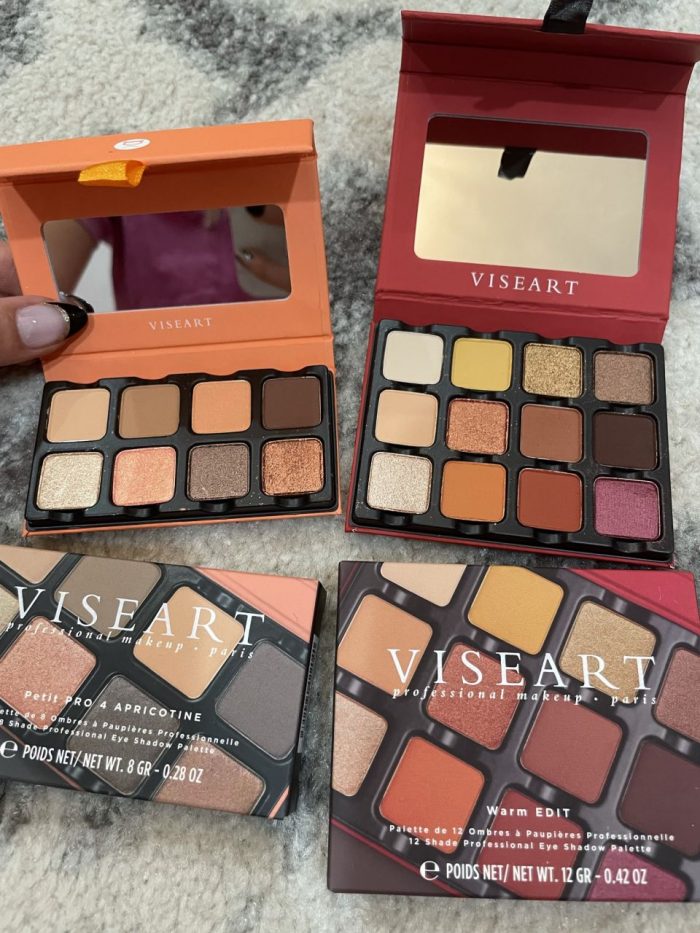 Viseart Warm Edit & Petite Pro 4 Apricotine- Viseart is known for there high end, pigmented, quality palettes. I gravitate toward their brand for shadows because they don't have fallout, and the pigment is insane, so the pallets last forever! I ordered two new Viseart Palettes for Fall, and I have been using them every single day. By far, my favorite is the Warm Edit palette. The warm tones are perfect for Fall, and the gold shimmer shade is insanely pigmented. In the picture above, I am wearing the warm edit palette on my eyes. The Petite Pro 4 Palette is full of apricot and melon tones which are so beautiful for Fall! Both palettes have a perfect mix of mattes and shimmer and are rich in color. The best part is the palettes are super small and easy to travel with but last a long time.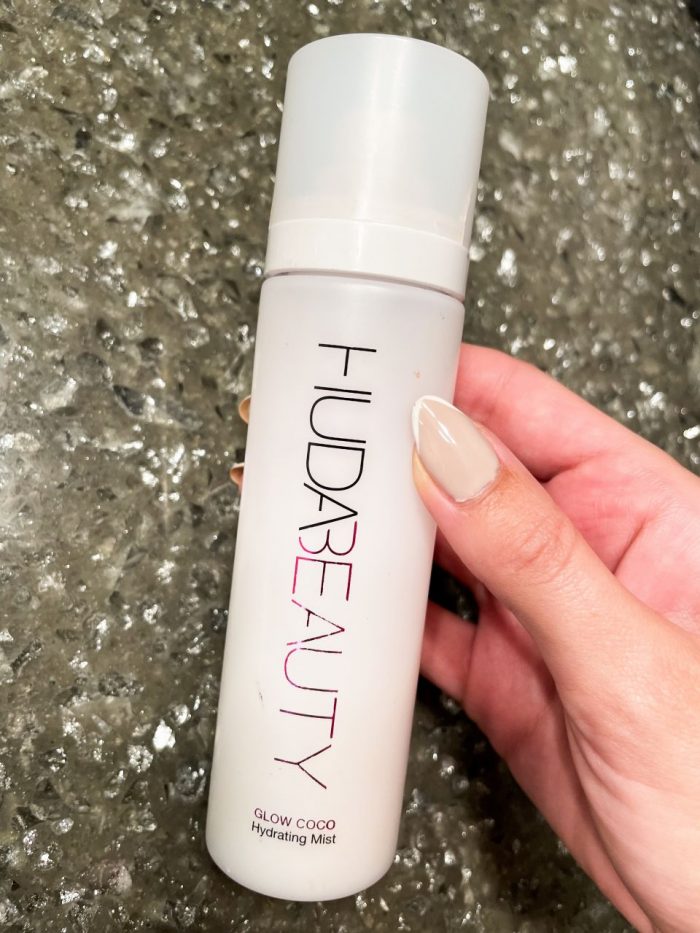 Huda Beauty Glow Coco Mist- This three-in-one hydrating mist feels so refreshing on your skin before and after your foundation. This mist is used to prime, set, and refresh the skin throughout the day. It's infused with coconut water, coconut milk, and a hint of coconut oil, and it smells SO good. I love using this in the morning to wake up my skin and refresh my skin when I go from day to night makeup. I have loved this mist during Fall and winter when my skin is starting to get dryer.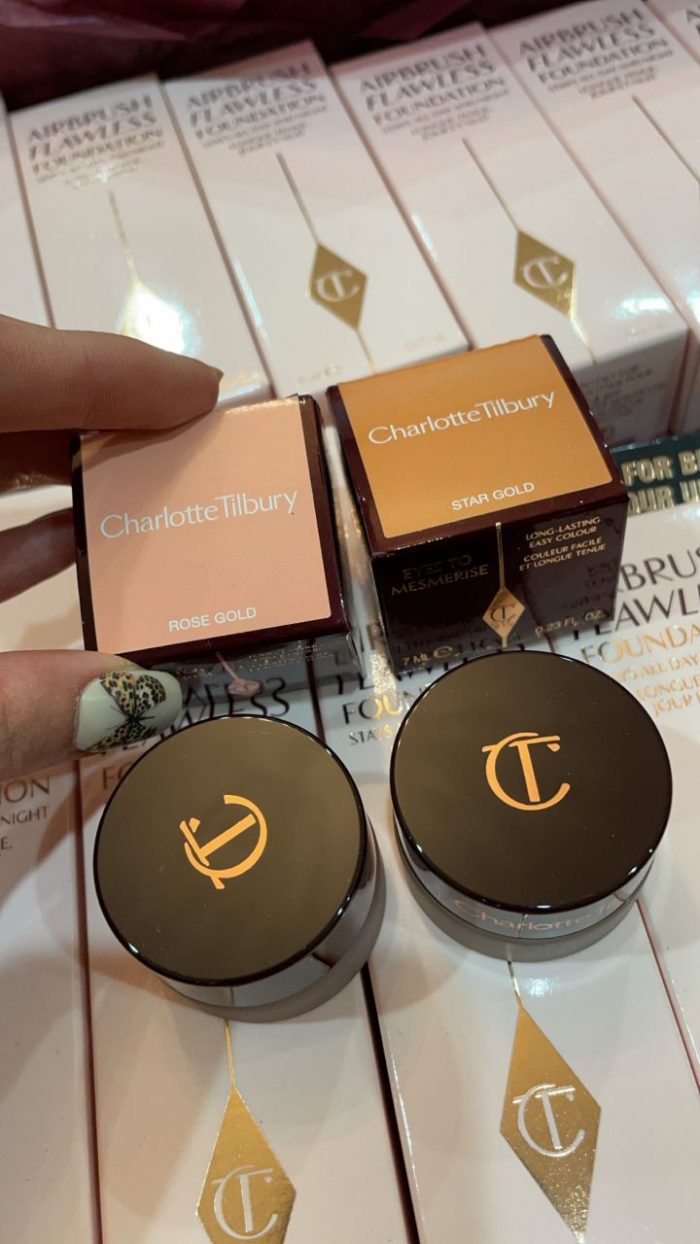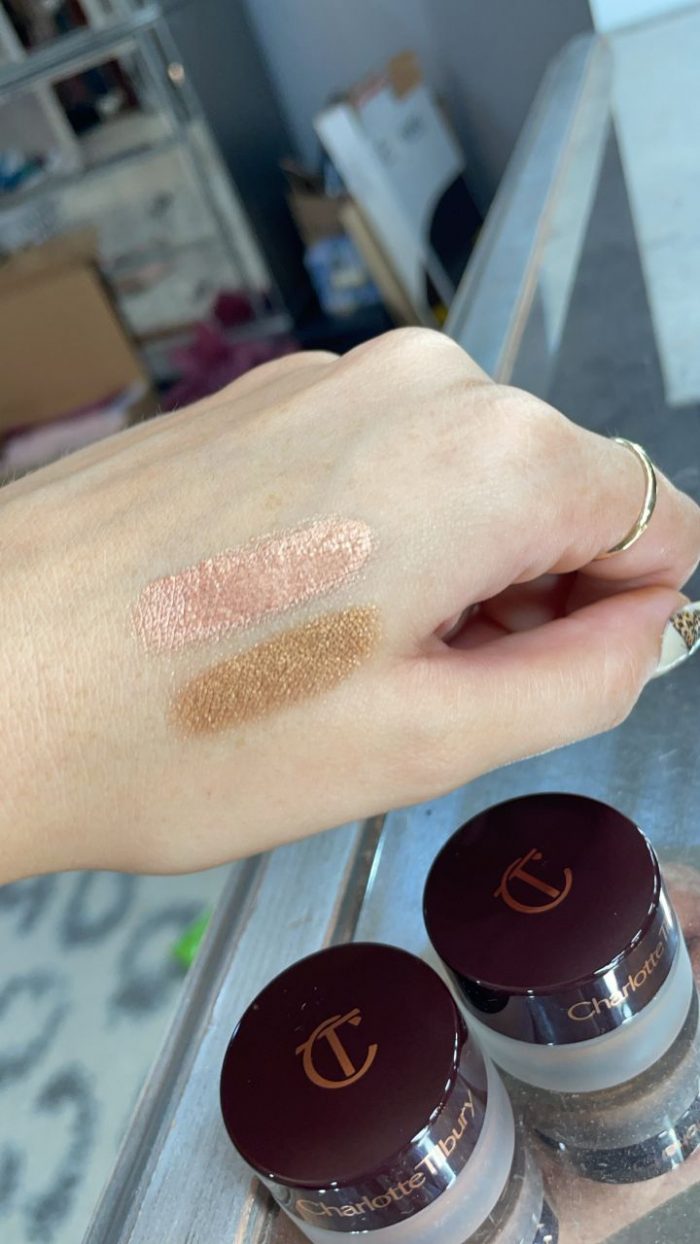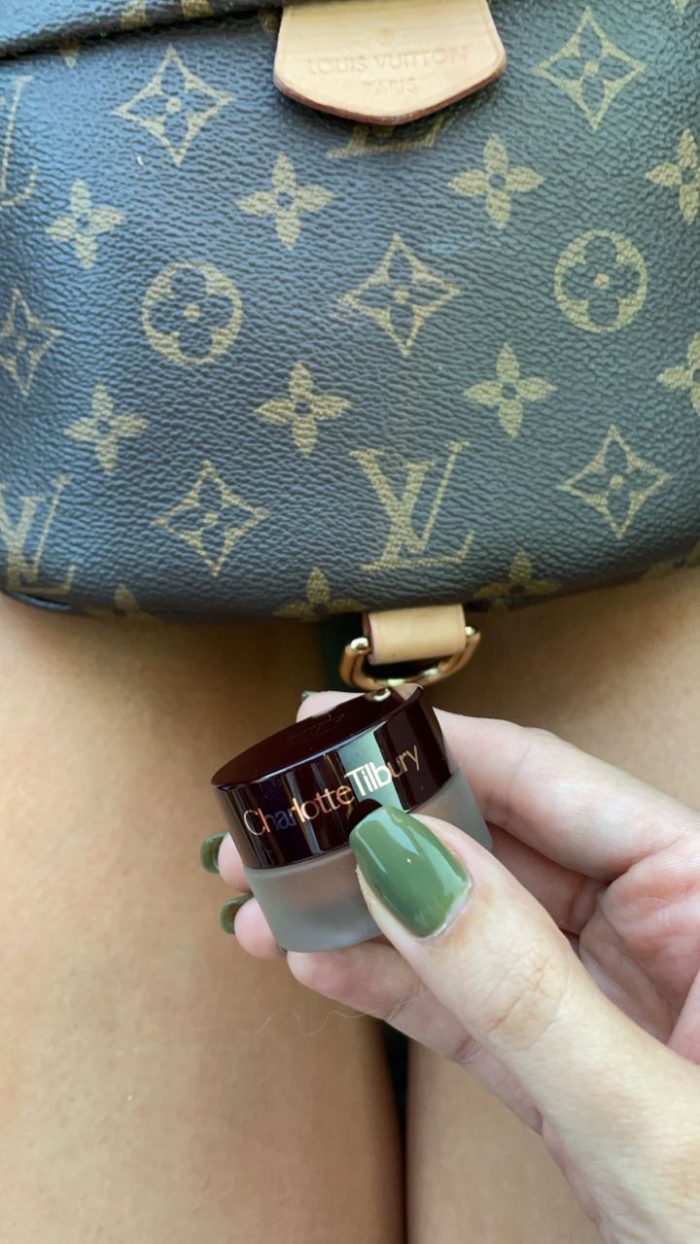 CT Magic Eyes to Mesmerise Cream Shadow- A long-lasting cream shadow with excellent pigment and a beautiful shimmer. The best part about these Cream shadows is they don't crease at all, which is so hard to find! The pigment is insane, and a little goes a long way. I have loved the Star Gold and Rose Gold for Fall, but there are in many beautiful shades.
---