LAST-MINUTE PUMPKIN DECORATING IDEAS
Written by Brittany Styles on October 29, 2021
I was a little late to the party this year so I wanted to make the process easy, but affective!
One of my favorite ideas, and it's super easy, is the "Thankful Pumpkin". You include a bunch of things that you are thankful, or grateful, for. I used stencils, but you can just hand-write also. And of course, I had to top it off with some glitter spray. This is super easy, doesn't require gutting the pumpkin, and it's a great way to show gratitude to the things in your life that bring you happiness and comfort!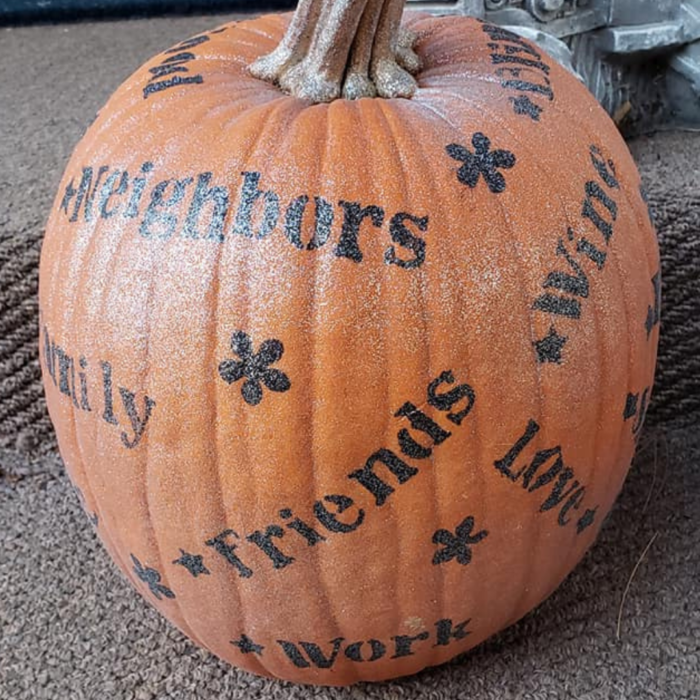 Pumpkin number 2, I did stickers because it was easy and fun! You can find these pumpkin sticker kits at Target, Michaels, Wal-mart, and Amazon. If you can't find them this year, because it's almost Halloween, plan ahead for next year. Again, no carving or cutting involved with this design.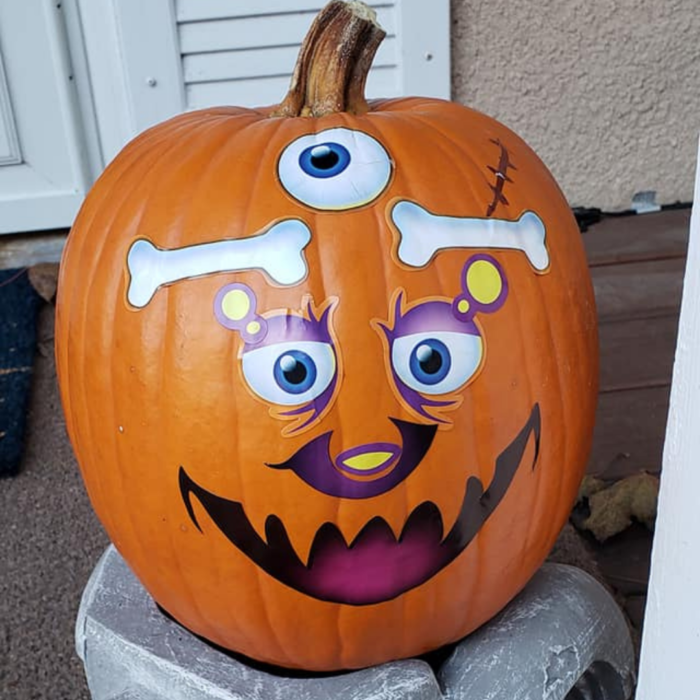 My third, and final, pumpkin is my favorite. I found this idea on Pinterest last year and it's going to forever be the way I do it. My husband is sweet enough to let me borrow his power drill and drill bits for this (as long as I clean them when I'm done). You simply cut the top of the pumpkin off, gut the pumpkin so it's hollow, then you take an electric drill and drill holes all around it. I use various sized drill bits for affect. Then, I place one of my puck lights inside. These are lights that require batteries and run on a remote control. You can change the colors or have it run on a cycle through all the colors (that's what I do.) I got my puck lights at Menards and use them for a lot of things in the house to add color to my décor! And again, because this is me we're talking about, I added spray glitter.
Whatever method you choose, I hope you enjoy decorating and carving your pumpkins. Happy Halloween!
---