THE PARENTING PLACE – SEASON OF GIVING
Written by Ballzer on December 20, 2021
The Parenting Place has so many programs that help grown ups that care about kids in La Crosse, Sparta, and Tomah. They provide FREE resources and programs for Parents, grandparents, guardians, care givers, and more! Executive Director, Jodi Widuch, joined us to talk about some of the ways they support our community.
The Parenting Place has a warm line for questions, 608-784-8125, and can help parents find child care providers. Jodi's pro tip: if you're pregnant, start looking for child care now!
They have a resource library with materials like books and videos that can be checked out as well as a toy library with over 100 toys available for children ages birth-5..
The Parenting Place's diaper bank provides diapers to families in need and they're always looking for donations to help serve more families with this program. They even take open packages so if your kiddos have outgrown theirs or are now potty-trained, you can drop them off at The Parenting Place to help them find a good home! This year, they've provided over 130,000 diapers to over 400 families.
They also have fun, free programs for families like Forest Play Shoppe, Muscles in Motion, Parenting classes,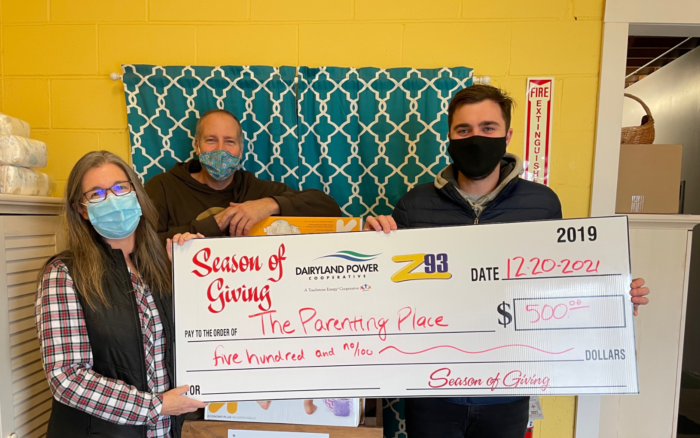 Thanks to Dairyland Power and your local Touchstone Energy Cooperatives, we are able to donate $500 to support programs at The Parenting Place, especially their Diaper Bank!
You can donate to support The Parenting Place, if you're able, HERE!

---