PROJECT L.I.V.E. AND HOLMEN HS ASL FUNDRAISER THIS WEEKEND
Written by Ballzer on April 8, 2022
Support Holmen students and athletes with differing abilities in Project L.I.V.E. and Holmen High School's Adapted Sports League this Saturday! Raffles, bowling, BINGO, live auction and more from 11a-7p at Features in West Salem.
Matthew McGarry is a student with Project LIVE and athlete with their ASL and has the dream to one day be a radio sportscaster. He stopped in to tell us more about the event and what the funds raised will support:
The majority of their budget is supported by the community so this fundraiser is so important to them. The funds raised this Saturday will help fund school supplies, jerseys, equipment, and their field trip to Minneapolis at the end of the school year. RSVP on Facebook HERE.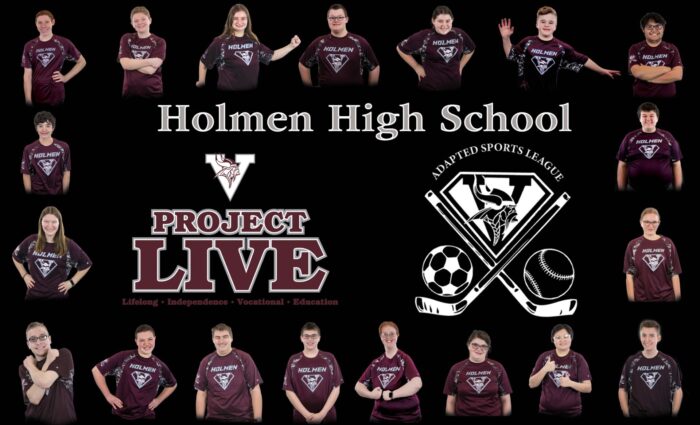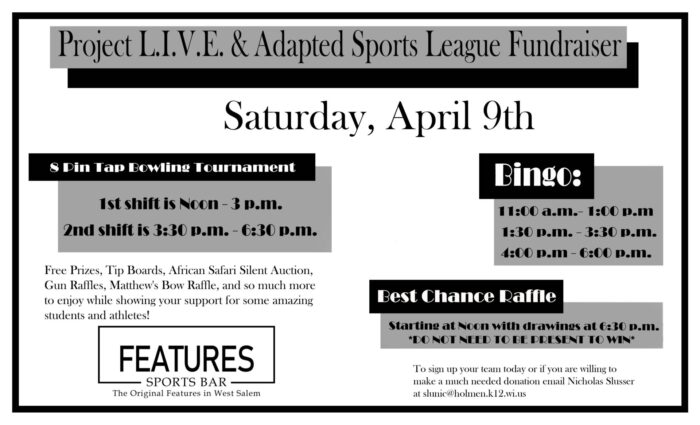 ---