MORNING BUZZ OKTOBERFEST PRE-TAPPING PARTY AT BROTHERS
Written by Brittany Styles on September 15, 2022
We've had a blast with you over the years at our pre-tapping party, and this year we're doing it again! Join us at Brothers Bar in downtown La Crosse on Friday, September 30 from 6am-9am! This is the official Oktoberfest Pre-Party for the Tapping of the Golden Keg! This is what's going down for Friday, September 30th!
NEW THIS YEAR! $5 Brothers Oktoberfest Package (while they last)– includes an Oktoberfest T-Shirt & Stein with $1 refills (wells and domestics) until 11am on Friday. (These will be available for purchase for the first 250 people)!
$10 all you can eat breakfast (includes eggs, sausage, breakfast potatoes, English muffins)
Win prizes in the kraut eating and stein-holding contests
Chance to win a Z93 Morning Buzz Limited Edition Oktoberfest T-Shirt
Live polka music from The Jolly Button Pushers (7a-9a)
Starting at 11am on Friday, September 30- Food Baskets (until 5pm) starting at just $4! Burgers Brats and Chicken Tenders with Chips. The Oktoberfest shenanigans continue at Brothers Bar on Saturday also with some other fun giveaways and specials!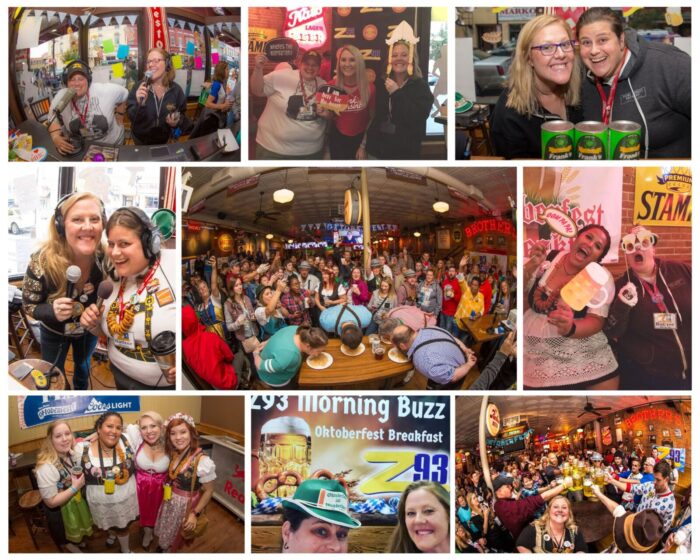 Cover photo courtesy of Bob Good Photography
---